Lake Placid and its surrounding environs have been famed as a winter vacation and sports destination since it hosted its first Winter Olympics in 1932. And while the venues have gotten bigger and more modern, and the snow still falls deep and clean, there is a softer side to winter and spring in Lake Placid that will melt any winter blues away (like one could have the blues in Lake Placid!).
As the days get longer and the snow begins its slow retreat, Lake Placid stays the same. The trails at Whiteface are still open, and Main Street is still abuzz with shops, food, and history. The spring shoulder season is a great time to visit this mountain town, and here are just a few of the reasons why!
Learn to ski
Whiteface Mountain is a monster - the good kind! With the most vertical in the east and hundreds of acres of skiable terrain, Whiteface has something for every level of skier. But spring may be the best time to learn if you're new to downhill skiing.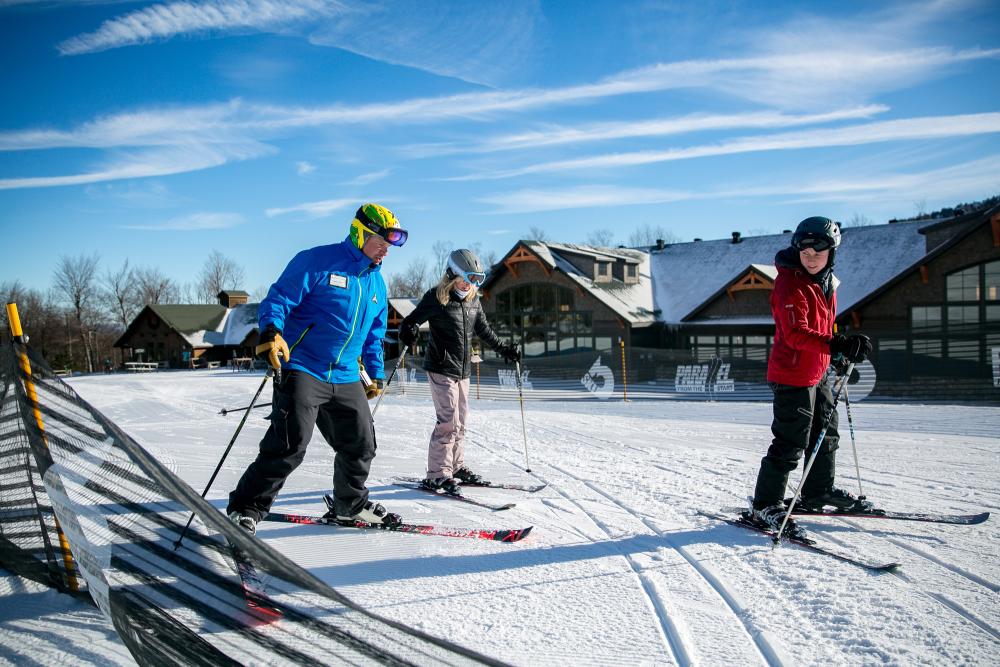 With soft snow, your learning falls won't be so bad! And as more people shift to warm-weather sports like biking and paddling, the lines at Whiteface become short and lovely. Adding to all of that, the mountain offers its own learning center and beginner's areas, each of which are manned by experienced, patient, and devoted ski school instructors.
Whether you're learning to ski or ride, Whiteface has everything you need - from rentals to lessons. Plus, if you take a few days of lessons, Whiteface guarantees that you'll be skiing or riding from the top of the mountain at the end of your long weekend stay! If you don't, you keep getting lessons for free until you tackle the summit!
Lower rates
The longer days mean more time on the slopes, so you'd think that ticket rates would go up. But nope, Whiteface lowers ticket prices in the spring so you can get more for your money! Whiteface stays open until well into April most years, and didn't close until until May 5 in 2018. Now that's a long season!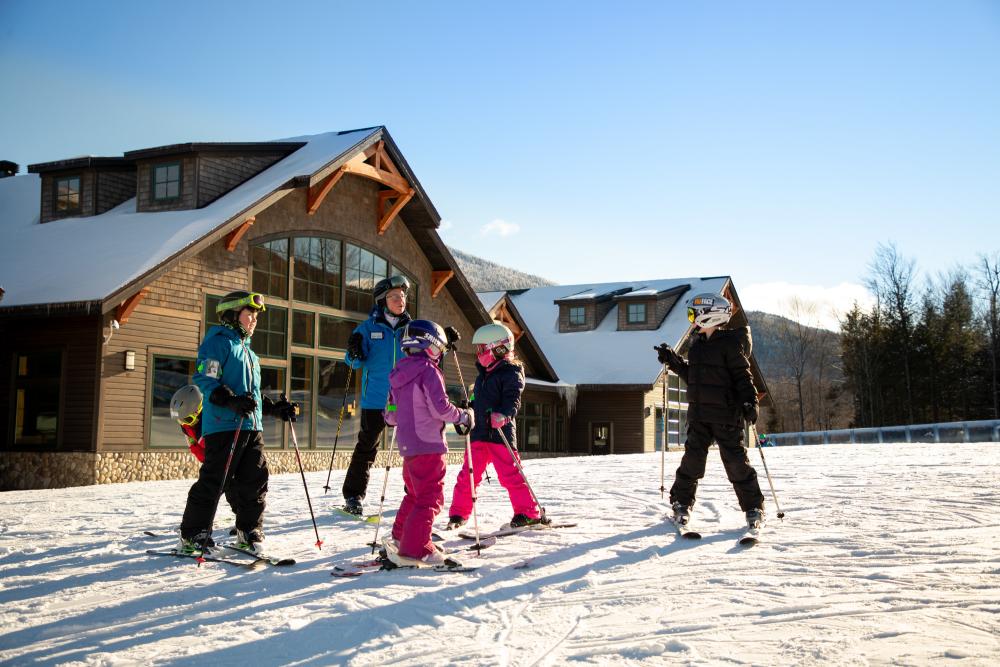 With the discounted rate, skiers and riders can enjoy late season skiing with smaller crowds while still enjoying all the terrain Whiteface has to offer. With 90 trails and almost 300 acres of skiing and riding, it's a great time of year to head to Lake Placid and hit the slopes.
Unwind at the spa
Ok, so you've skied to your heart's content. What next? Give those muscles a vacation of their own with a trip to one of Lake Placid's spectacular spas. From foot rubs to full body massages and everything in between, you'll find a way to pamper yourself in the Olympic village.
Whether you're an Olympic athlete who calls Lake Placid home, training for an Ironman, or just here for a weekend getaway, the sports history of Lake Placid means there are world class body treatments just a step away.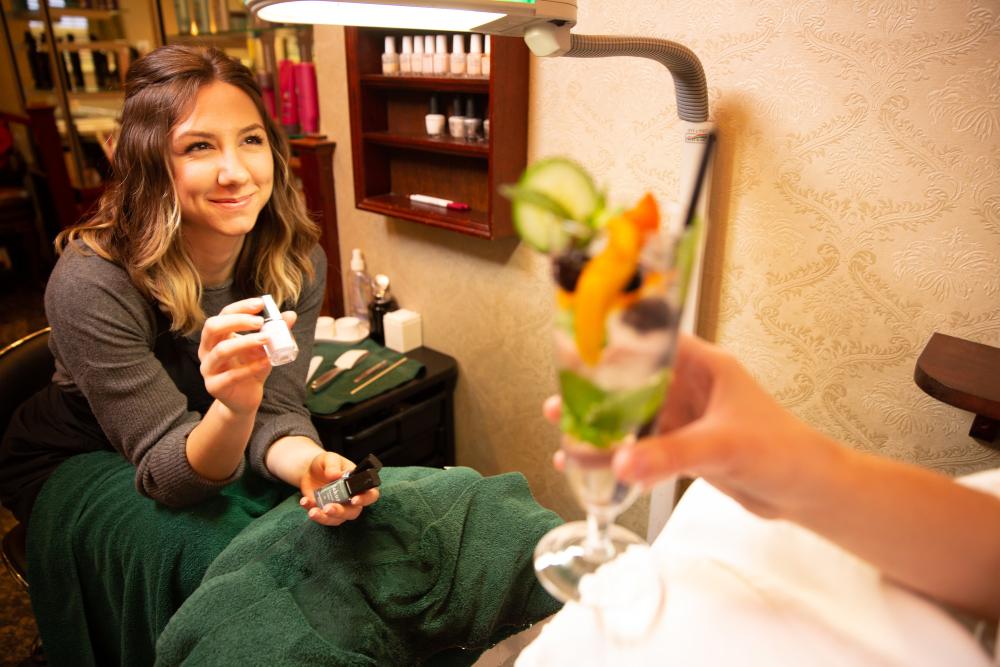 From stand-alone oases to full service spas that are right outside your hotel room door, Lake Placid has the services and expertise needed to make you feel great. Stop in for a mani/pedi before grabbing a delicious dinner or spend the day sipping champagne and getting rubbed down -- whatever your mind and body desire, Lake Placid can make it come true.
Family time
Lake Placid is home to one of just two national Olympic Training Centers, where current, former, and future Olympians live, train, and build the skills and strength needed to take home medals. Downhill and Nordic ski athletes, ski jumpers, lugers, and biathletes all call Lake Placid home, and for good reason - it's a great place to live with your family. It's the kind of place where doors are left unlocked and kids are allowed to be kids.
So why not share that experience with your own family? Catch a movie at the quaint Palace Theatre on Main Street or check out living history with a visit to the site of 1980's Miracle on Ice. If your kids are on the more rambunctious side, let them take a ride down the bobsled track. In a bobsled. Driven by a bobsled pilot. On the actual track that hosts World Cup competitions every winter. It's crazy, and it's exactly the kind of thing that can only be experienced in Lake Placid.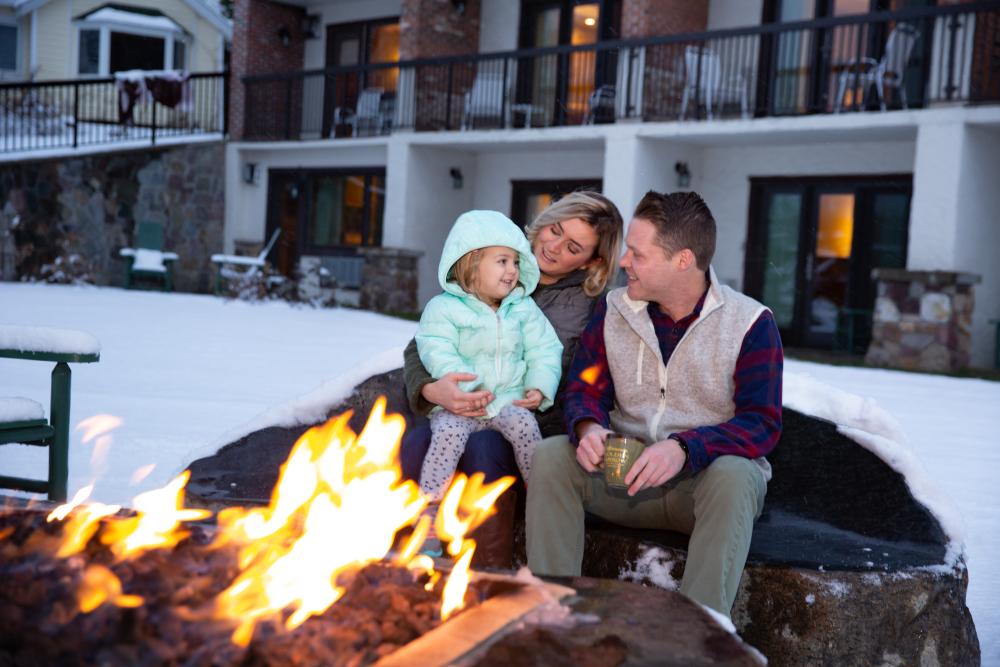 There's also historical attractions like the Olympic Museum and John Brown's Farm, candy shops with fresh-made fudge and ice cream sandwiches the size of your head, dogsled rides, and so much more. Whatever your family is in to, Lake Placid will create a bank of memories that are simply unforgettable.
While spring may conjure up images of cleaning up the yard and washing the car, it's the perfect time to take a trip to Lake Placid, where you'll find more to do than you can possibly imagine, and the food, beer, lodging, spas, and family time will leave a glow as bright as a gold medal.