Holiday shopping is right around the corner, and shopping local this year is more important than ever. Lake Placid's Main Street is a great place to start checking things of your gift list, and maybe buy a little something for yourself too! From novelty items to clothes, handmade gifts to giftable snacks, there is a business for it on Main Street.
One impressive fact about Main Street Lake Placid is how many businesses are owned and operated by women! Read about each women owned store below, and then stop in while you're out and about!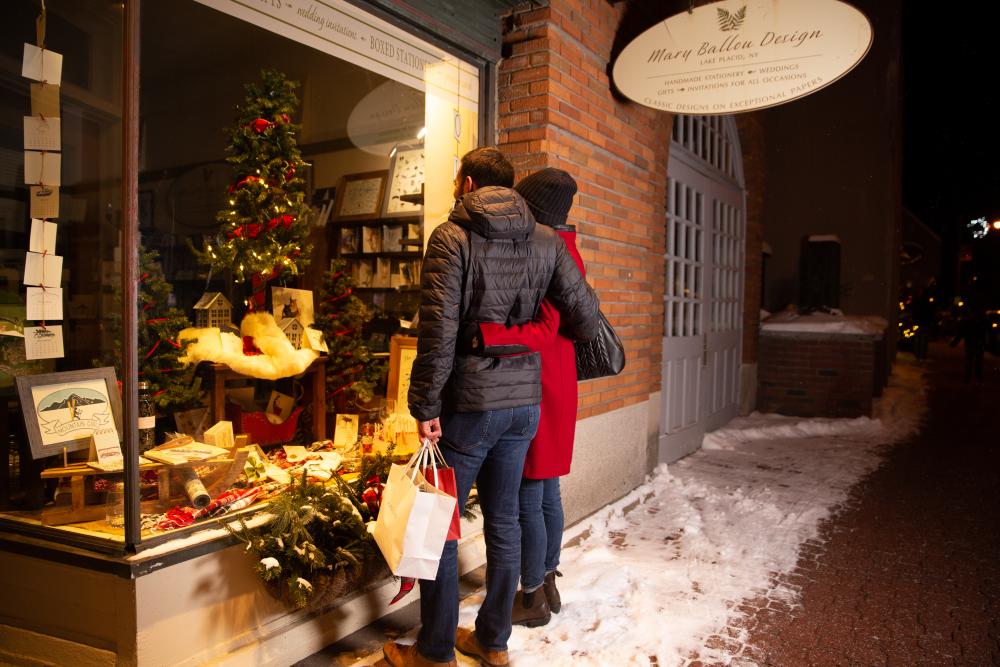 Mary Ballou Designs
Drawing inspiration from the natural surroundings of the Adirondack Mountains, owner and designer Mary Ballou Bousquet has been crafting hand-made stationery for almost 10 years. In 2015, Mary decided to open up her own store in Lake Placid where she sells her stationery line; wedding, party, and event invitations; and unique hand crafted gifts.
Sparkle
With a large selection of Alex and Ani, Pura Vida, 4Oceans, MoonGlow Jewelry, and a dozen local artisans to chose from, owner MaryKaye Small will help you pick the perfect piece for that perfect someone. While her store is filled with jewelry from around the world, and the Adirondack Park, it also is home of MaryKayes handmade jewelry. That's right, you're able to purchase earrings made by the owner herself!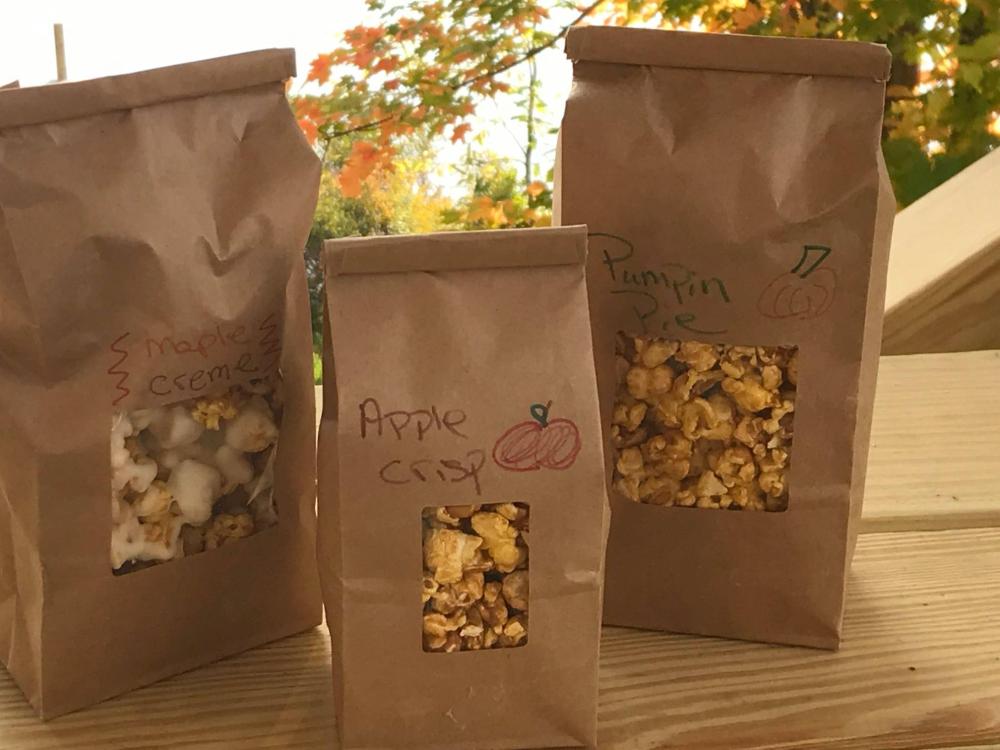 The Adirondack Popcorn Co.
If you're looking for the best seasonal popcorn in town, this is your stop! Owner Mary Fry whips up some of the most delicious flavors. Grab a prepackaged bag of one of the holiday flavors or some kernels and flavor toppings to pop at home. These bags make the best secret Santa gifts!
Just Bead It
This beading studio is the perfect place to bring the family for an arts and crafts outing, or to pick up a kit to take home! If you don't want to create your own jewelry, you can shop their collection of jewelry and accessories! Enjoy beading with a beautiful view of Mirror Lake.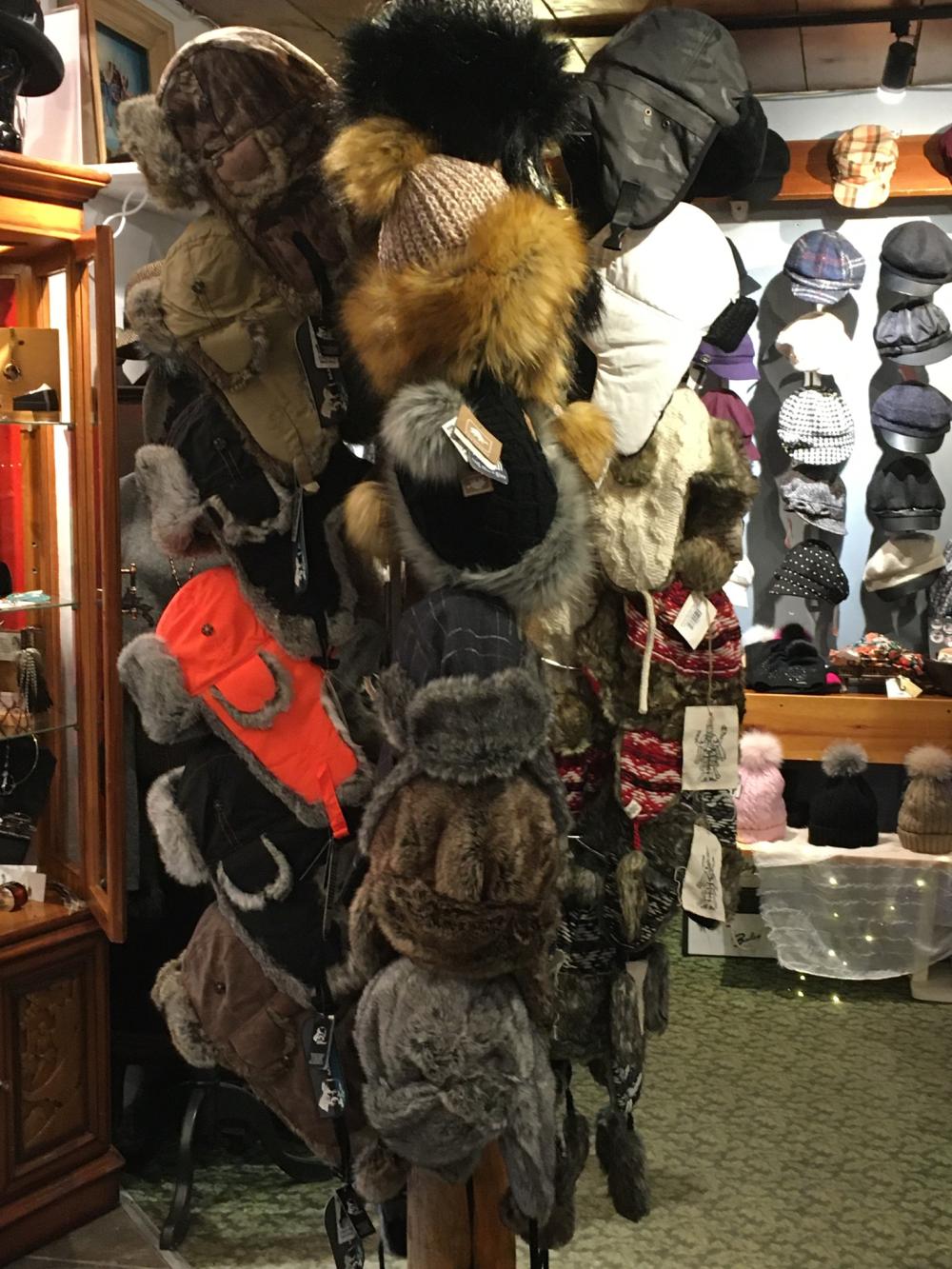 Where'd You Get That Hat?
After shopping here, be prepared to actually answer a question with a question. People will surely ask, "where did you get that hat?!" With hats for all seasons, and every member of the family, you won't be leaving this store empty-handed. Find a variety of styles from Stetson, Bailey, Kangol, Stormy Kromer, Mad Bomber, Nobis, Scala, and more. You'll leave the store with a headpiece and an experience you'll never forget.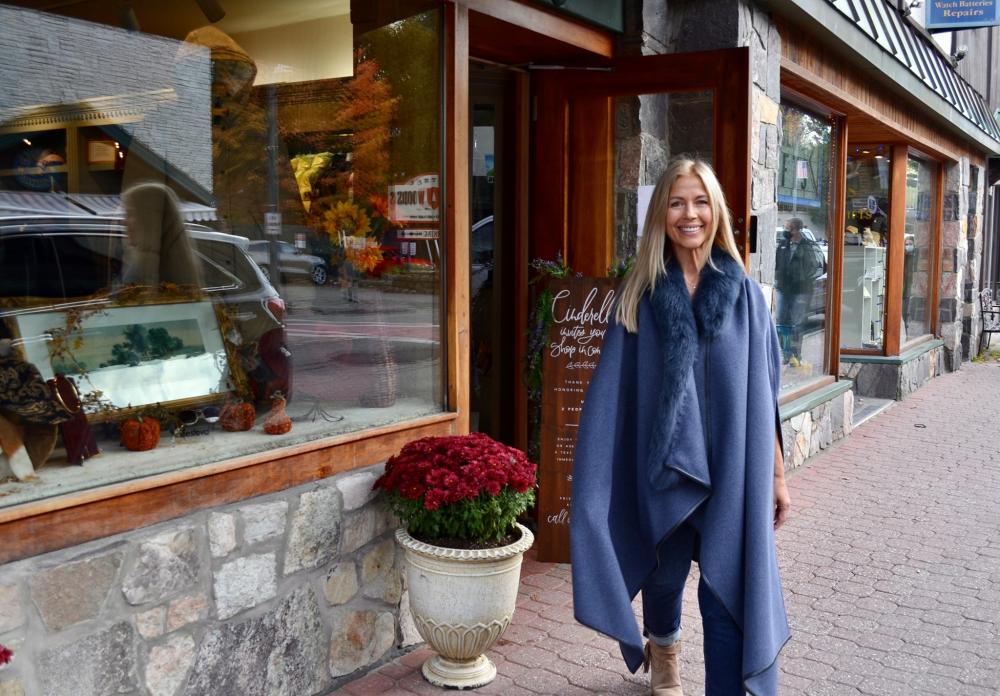 Cinderella's
Experience the art of couture clothing and luxury accessories, right on Main Street Lake Placid. This boutique may be small, but it is mighty. Find your perfect cashmere sweater or closet staple. New winter jackets are in and you're not going to want to miss out! If you're looking for a private showing, call for an appointment.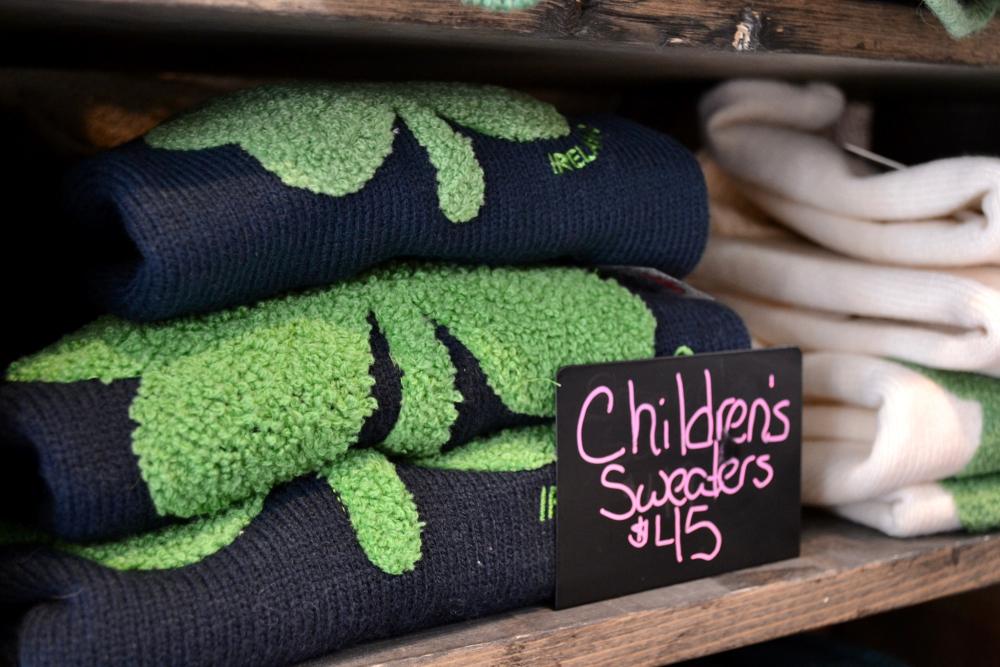 Irish Treasures
A Lake Placid staple has transformed into the newest Irish Treasures. Directly from Ireland, you'll find the perfect collection of sweaters, jewelry, food, gifts, and more. Not to mention the cutest clover children's sweaters we have ever seen!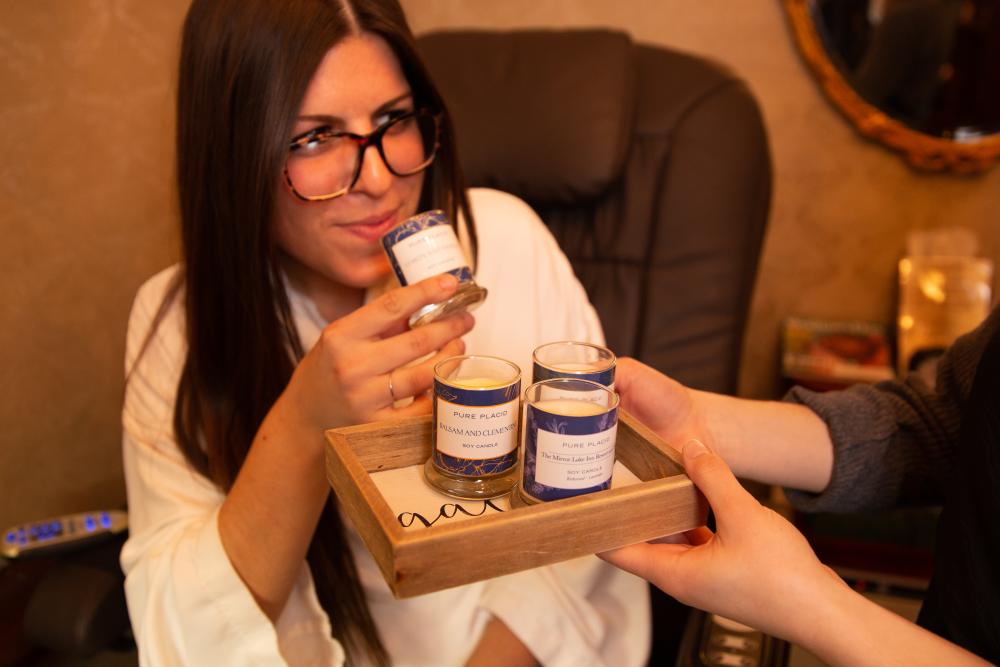 Pure Placid
Toxic-free, eco-friendly and cruelty free? Yes please! Owner, Marcy Miller, has found the perfect way to provide Lake Placid with natural body care, clean skincare, soy candles, and home fragrances. She also carries an essential oil bug spray which is perfect for everyone in your family, including your dogs!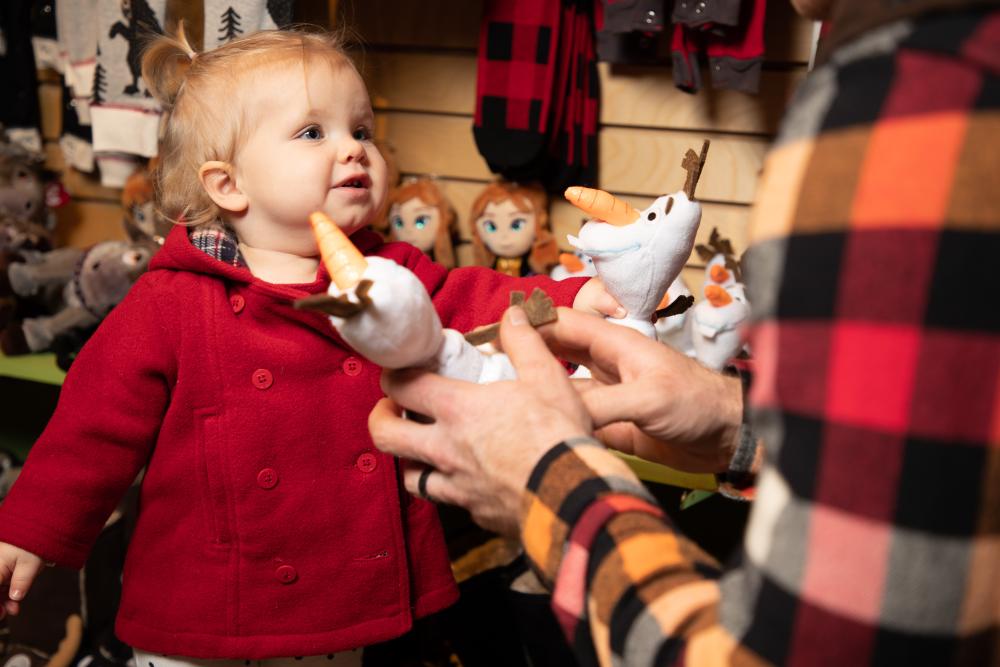 Critters
This themed gift shop will have the perfect gift for that animal lover in your life. You'll find a huge selection of stuffed animals, cozy sweatshirts, and silly pajamas. Grab your favorite pajamas, a stuffed animal for the littles, and you're on your way to the start of a perfect movie night!
Man and Beast
Let's not forget about our fur babies when shopping local this season. Man and Beast is Lake Placid's top-of-the-line pet store. They carry quality natural pet food, professional grade supplements, wellness products, and all the outdoor gear and toys your pet needs to stay active and healthy all year round.
While shopping on Main Street Lake Placid, don't forget that we are still encouraging social distancing and the use of masks when you're in stores and in large crowds. We're so happy to have all of our local shops open for this shopping season and we want to keep everyone safe and healthy this winter. Please help us keep our beautiful community safe and open. Don't forget to grab a bite to eat at one of our many restaurants as well!