We're Adirondackers. We're strong, we're courageous, and we're risk takers. We hike, bike, ski, and live here for one thing— the thrill of adventure. It's the outdoors that center us, teach us, and help us connect. But adventures don't have to be big to be special. Sometimes, all you have to do is walk.
I used to think walkers were lame. Why walk when you can run? When you can ski or bike or do anything even a little more exciting? But walking has its own Adirondack magic. It's a chance to slow down and notice the things we don't typically see.
So this is my love letter to the walk. It's also a challenge to locals. While most people in Lake Placid are sticking to the classic loop around Mirror Lake - a quick stroll around the lake (ATL) - I encourage you to disperse and enjoy a walk on the wilder side.
John Brown Farm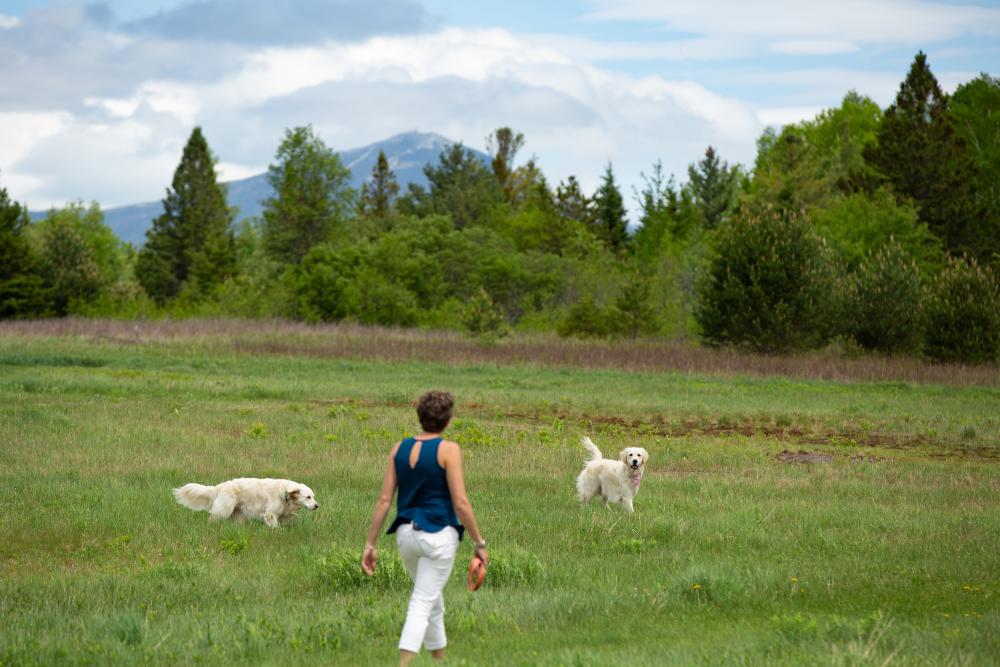 I think John Brown Farm has unfairly been dubbed a dog walkers destination. Don't get me wrong, it's a great place for fetch and tiring out a pup, but with four trails spanning about 4 miles there is plenty of space to stroll sans doggo.
Peninsula Trails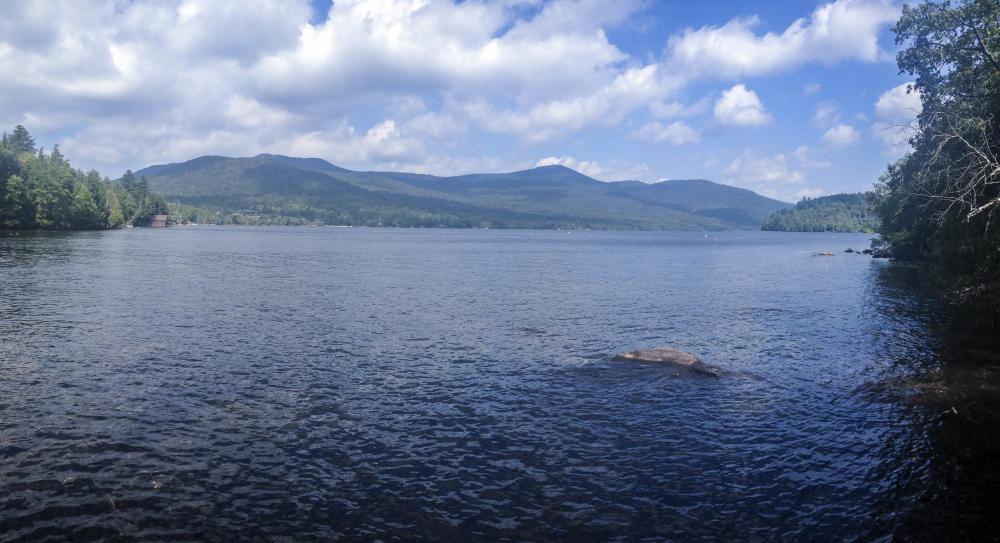 I can call this a local favorite right? Can I also admit that after years of walking, running, and skiing here I still get turned around? I love these trails for the adaptability they offer. Make it a quick walk or a long walk. Plus you can get some to-go food from Simply Gourmet on the way out. Double win!
Owen, Copperas, and Winch Ponds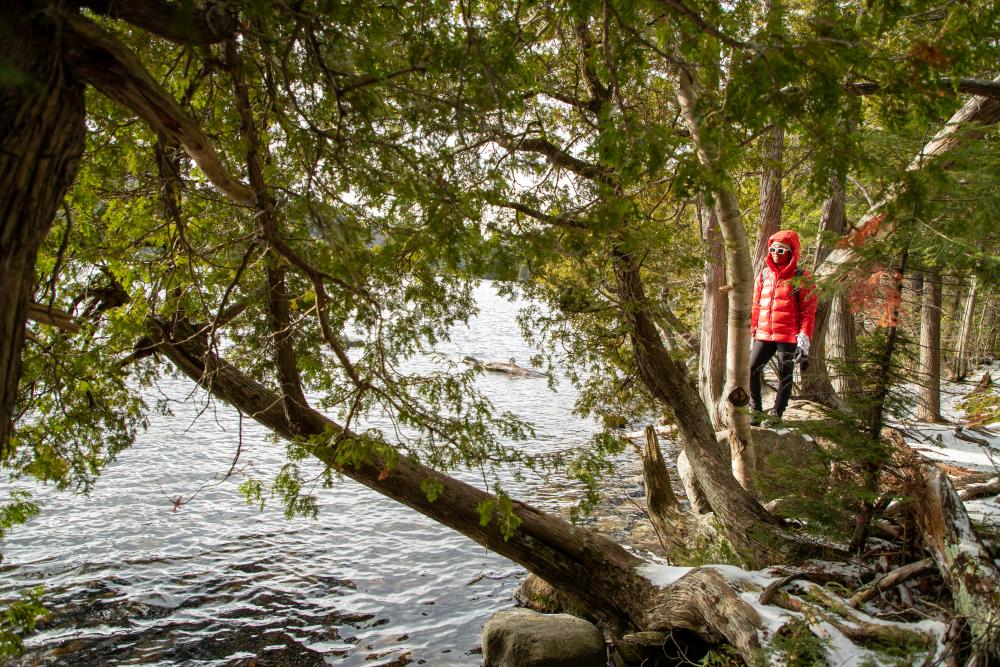 A great place to walk to one or all three ponds, with the opportunity to turn it into a big loop. It's an easy trail for all levels, but gives the feeling of a destination that other walking trails don't necessarily offer. Plus you can day dream of summer days jumping into Copperas Pond or camping at the lean-to or primitive tent sites.
Main Street and Mid's Park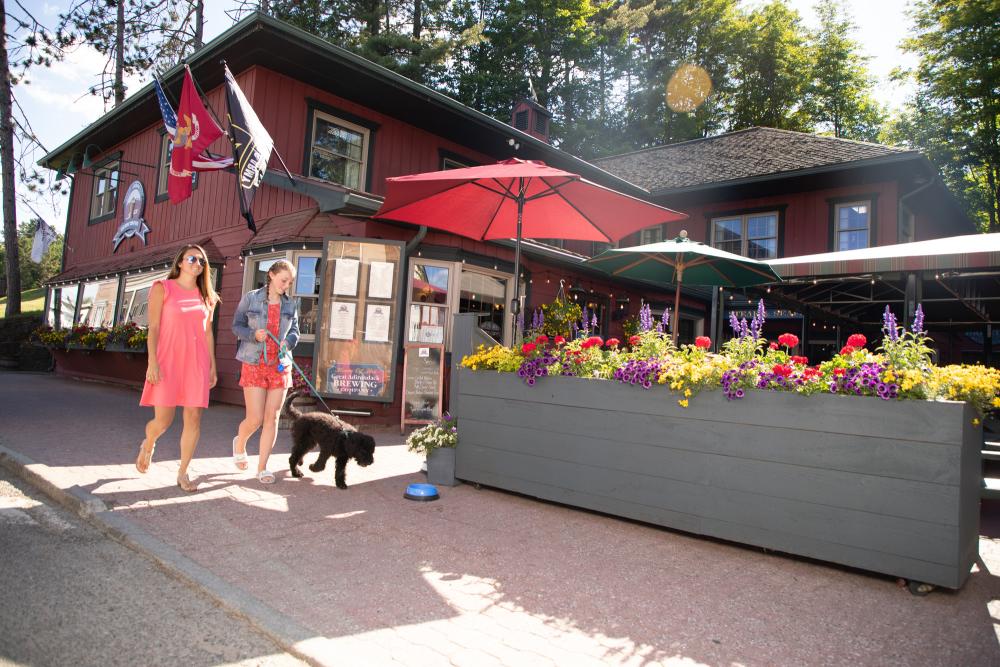 Main Street is not only a destination for picking up a meal or a good book, it's also great for fresh air and a walk. You can stroll from one end of the street to the other, or continue all the way around the lake. There's plenty of room for walkers, joggers, strollers, and dogs, too! For some relaxation, stop at Mid's Park to lounge on the sunny slope and check out the activity on the lake.
Heaven Hill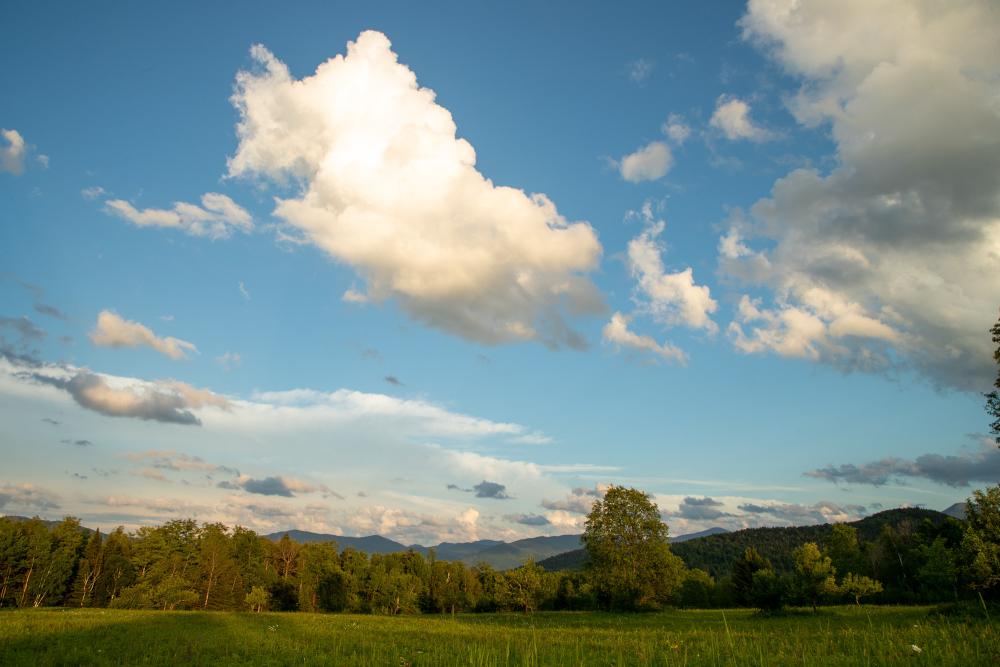 After one stop on the trails here you'll know this is called Heaven Hill! The trails here are easy and super scenic, meaning they are perfect for some quality time outdoors, whether you are solo or with your family.
Leave No Trace and FAQ's
No matter what, let's still keep Mother Nature at the forefront of our minds. Follow the principles of Leave No Trace!

What about running?

All walks can be a run but if you're like me and find yourself with more free time than you asked for, you're going on multiple outings a day, so switch it up! Run some, walk some. Enjoy the slow pace we're not used to.

Why can't we bike?

If you don't mind sandy roads then go for it! But please stay off mountain bike trails as they are not dry enough for riding.

What about hiking?

It's mud season. Please stay below 2500 feet and walk through the mud, not around it. Microspikes are probably necessary. Also, think before recreating in a place you are unfamiliar with. DEC rangers are needed elsewhere right now and they don't need the added strain of a rescue.
Get some fresh air, some fresh perspective, and those endorphins goings. Try out a new trail, walk in solitude or with your best travel partner. Say hi to the other walkers you pass, take in the beautiful views all around you. Walk because it's fun, walk because it's good for you. Then walk some more.