Comfort food. While this can be different dishes for different people, the meaning doesn't change: it's food that makes us feel good. Perhaps the thought of a warm bowl of soup is what gets you through a hike. Or maybe a hearty portion of mac and cheese calls your name on these cold winter days. Either way, Lake Placid has no shortage of options for comfort food. Grab your closest friends and head to town — you'll be sure to find those nostalgic foods while creating new memories.
Soup's on!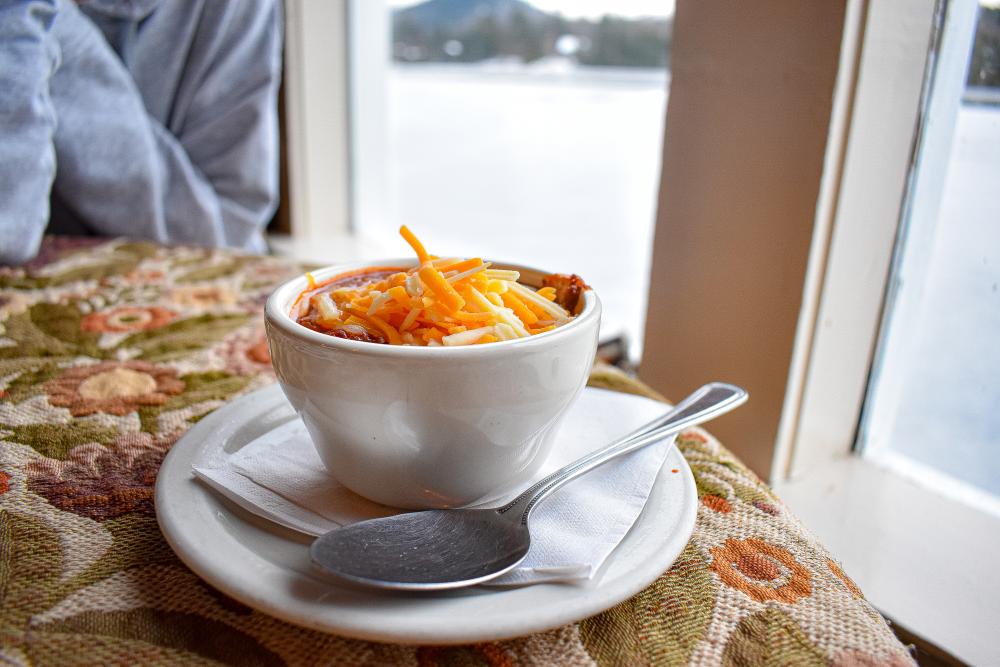 No one will be saying "No soup for you!" here in Lake Placid! Most restaurants offer a delicious sampling of soups that will surely warm you right up. You can't go wrong with the The Cottage's soup-du-jour. Or maybe try the chili, which can be served in a cup or a bread bowl and topped with cheese. Big Slide Brewery & Public House, just a short drive from downtown, specializes in pub fare with a twist, made from the freshest ingredients sourced seasonally. The venison chili, served with cheese curds and cornbread, is a tasty choice that will certainly pair nicely with a pint of one of Big Slide's unique craft beers. The Green Goddess' Market on Main serves fresh, organic food seven days a week and offers three different soups each day! There are options for everyone, including vegetarians and vegans. This is comfort food made local.
Perfect mac and cheese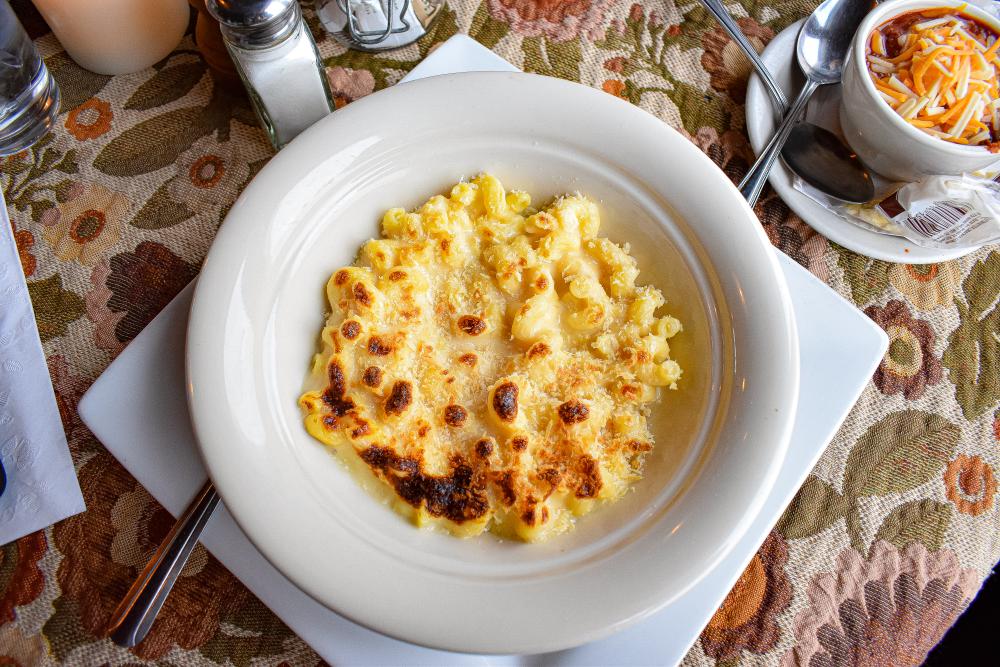 For many, macaroni and cheese is the quintessential meal of childhood. From a box or homemade, this gooey treat is a favorite for all ages. Lake Placid takes classic mac and cheese to another level. The Dancing Bears' version of this childhood favorite will definitely make your mouth water, with its local cheeses and truffle gratin. Head over to The Cottage for some Adult Mac and Cheese, as their menu calls it. This isn't your kid's dinner (but they'll love it, too). Remember how your mom would always tell you to stop playing with your food? Well, at Eleanor's Pasta Kitchen playing with your food is encouraged! You can create your own pasta dishes with sauces, meats, and veggies lovingly made in-house. Design your own perfect pasta dish or order Wyatt's Smoked Brisket Mac'n'Cheese; there is something warm and comforting here for everyone.
Did someone say meatloaf?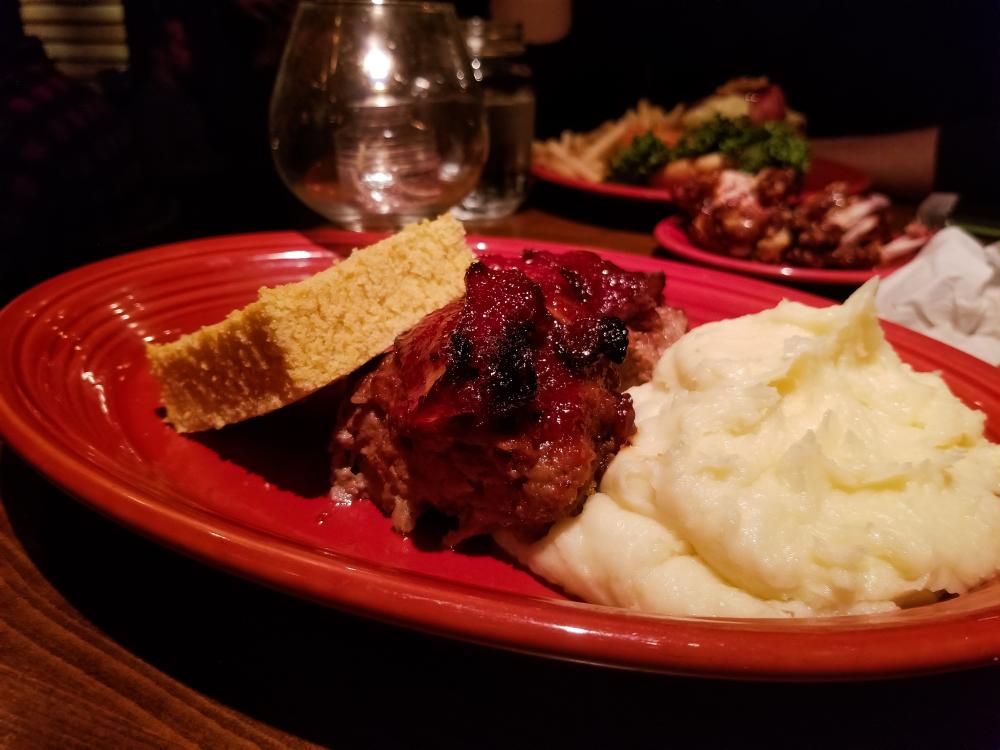 Comfort foods are typically attached to a memory. My Dad loves to cook and I will never forget one day when he made enough meatloaf to feed the entire town, ignoring the fact that only three people were going to be in attendance for dinner. This became our family joke and meatloaf became a family favorite dish. It's hard to find a meatloaf that compares, but the one at Smoke Signals might have my Dad's dish beat. Maybe your Dad's signature grilled or smoked dish isn't meatloaf. Regardless, Smoke Signals' innovative takes on barbeque classics will send you on a trip down memory lane. And you definitely don't want to miss out on the most comforting food of all — mashed potatoes! Smoke Signals has some of the best around. The restaurant also has an exceptional selection of craft beers and cocktails, and while those can be comforting in their own way, that's a different story.
Dessert
Was there anything better than walking into Grandma's house and having the delicious scent of freshly baked goodies greet your nostrils? For those with a sweet tooth, nothing is more comforting than dessert. And there is no shortage of decadent desserts around Lake Placid. Follow your nose to Adirondack Chocolates, where they have been crafting delicious chocolate treats for over 40 years. No matter the weather, ice cream has the special ability to make anyone smile. It doesn't need to be summer to enjoy this comforting treat! Emma's Lake Placid Creamery is a 1950s-style ice cream parlor that will leave you reminiscing about going out for soft serve with your family. (Insider tip: order the maple creme soft serve for an Adirondack twist!)
Is that all?
Of course not! Lake Placid is full of restaurants with familiar menu items and favorites you haven't discovered yet. Your favorite comfort food may not have appeared on this list, but that doesn't mean it's not out there. Check out all the places to eat around Lake Placid to find your perfect meal! Main Street is also home to a variety of shops, which will help round out your day. Or stay awhile — there's a lot of food here!
---