On vacation, normal breakfast routines are abandoned and diets temporarily broken — as they should be. Your much-deserved days off should start slowly, with crave-worthy, mouth-watering meals in a relaxed setting. This is no exception while visiting our beautiful Adirondack village. We've done the homework for you and have listed our favorite brunch spots. All of these restaurants provide a great foundation for a perfect day of sight-seeing, hiking, shopping, or enjoying a book in a lakeside Adirondack chair.
Lake Placid has three brewpubs and luckily two serve brunch every Sunday. Big Slide Brewery is all about farm-to-table goodness and their award-winning beers and sours. The interior is a purpose-built urban, industrial space, and the outside patio has lawn games, plenty of seating, and allows dogs. I haven't met a brunch item there that I haven't loved, but if forced to choose, I would recommend the hangover helper — North Country smokehouse bacon, fried eggs, local cheese, spicy maple yuzu aioli on a large roll, with shredded tater tot hash. I pair it with a bottomless mimosa for $14. Great Adirondack Brewing Company, a popular steak house and brewery, serves Sunday brunch. Dine al fresco at their Main Street location and enjoy prime rib and eggs, and bottomless mimosas and Bloody Marys.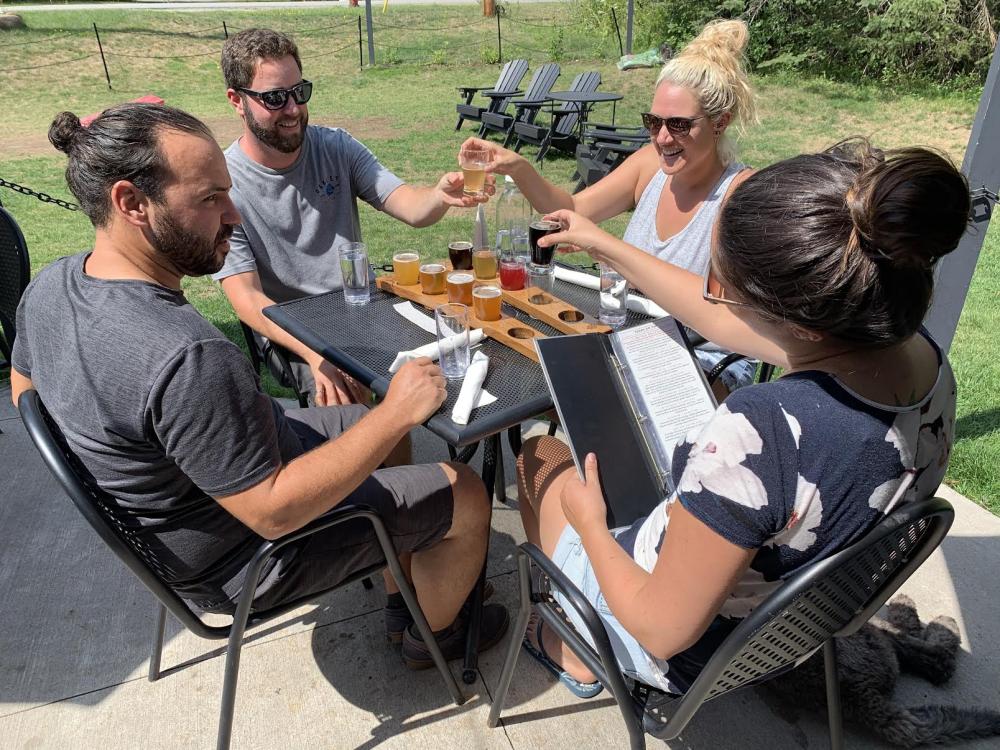 I don't know who the first person was to create a Bloody Mary, but I am sure there is a special place in heaven for them. It's the standard-bearer for brunch and hangovers. Salty and thick, with a hint of sweetness and citrus, and plenty of unique garnishes. Blue cheese stuffed olives, pickles, pickled green beans, large celery stalks, rosemary, bacon, and other garnishes are adding significant height to the cocktail, making it very popular, photogenic, and Instagrammable.
Lake Placid's lake-view breakfast hangout, The Breakfast Club, etc, has a menu full of unique Bloody Mary offerings, including the Smoky Mary with barbecue sauce, the Fire Mary with Tabasco, sriracha, pepperoncinis and cherry peppers, and the Asian Mary with soy sauce and wasabi. It's worth the trip just to try one of their creative drinks, but I would be remiss if I didn't mention the quality comfort food, delivered in large quantities.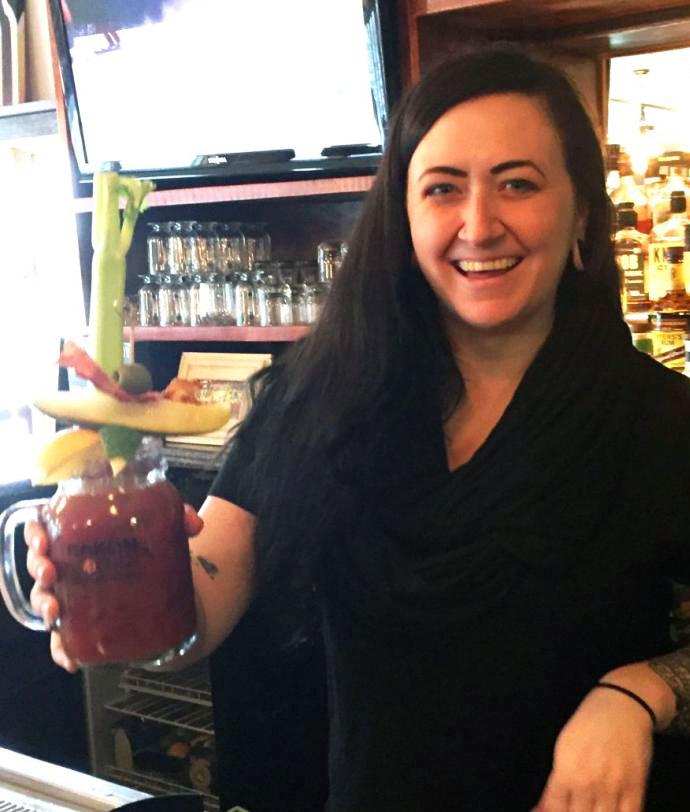 Now that we've covered the most favorite meal of the week, it's time to discover Lake Placid's lunch and dinner options, as well as what's on tap. Let's face facts, we all love to eat out!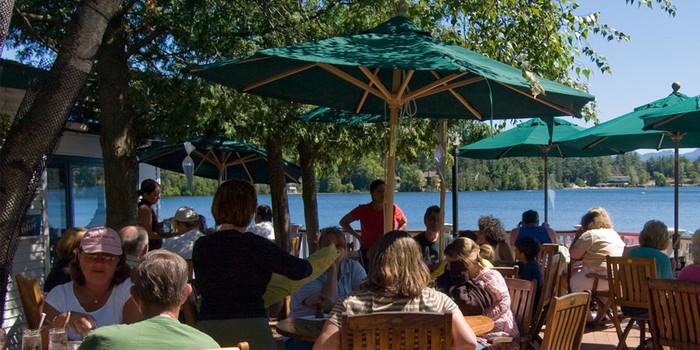 This week in ADK news:
Stargazer's Guide to Tupper Lake
Hamilton County Fall Events Lineup
Eight Things you Need to Know about the Malone Golf Club