In Lake Placid, killer cross-country skiing is never far away. More experienced skiers head into the backcountry where tight turns and the ability to ski on varied, ungroomed terrain is a must. If that's a little too intense, check out the five cross-country ski areas below. They offer a mix of trails and amenities, from on-site dining and lodging to the best in your-car-is-your-base-lodge skiing.
Ungroomed trails
These trail complexes are a great place to test your skills before heading into the backcountry. Heaven Hill is the easier of the two, and it's a great place for beginners. Stick to the mellow, rolling terrain of the Bear Cub Loop, then head toward the gorgeous Old Orchard Loop when you're ready for a gentle slope. Just down the road from Heaven Hill is Henry's Woods, where more challenging terrain awaits. Take the moderate loop trail, or ascend steeply along the Switchback or Rocky Knob trails. None of the routes here are very long, making this a great spot for a quick morning ski.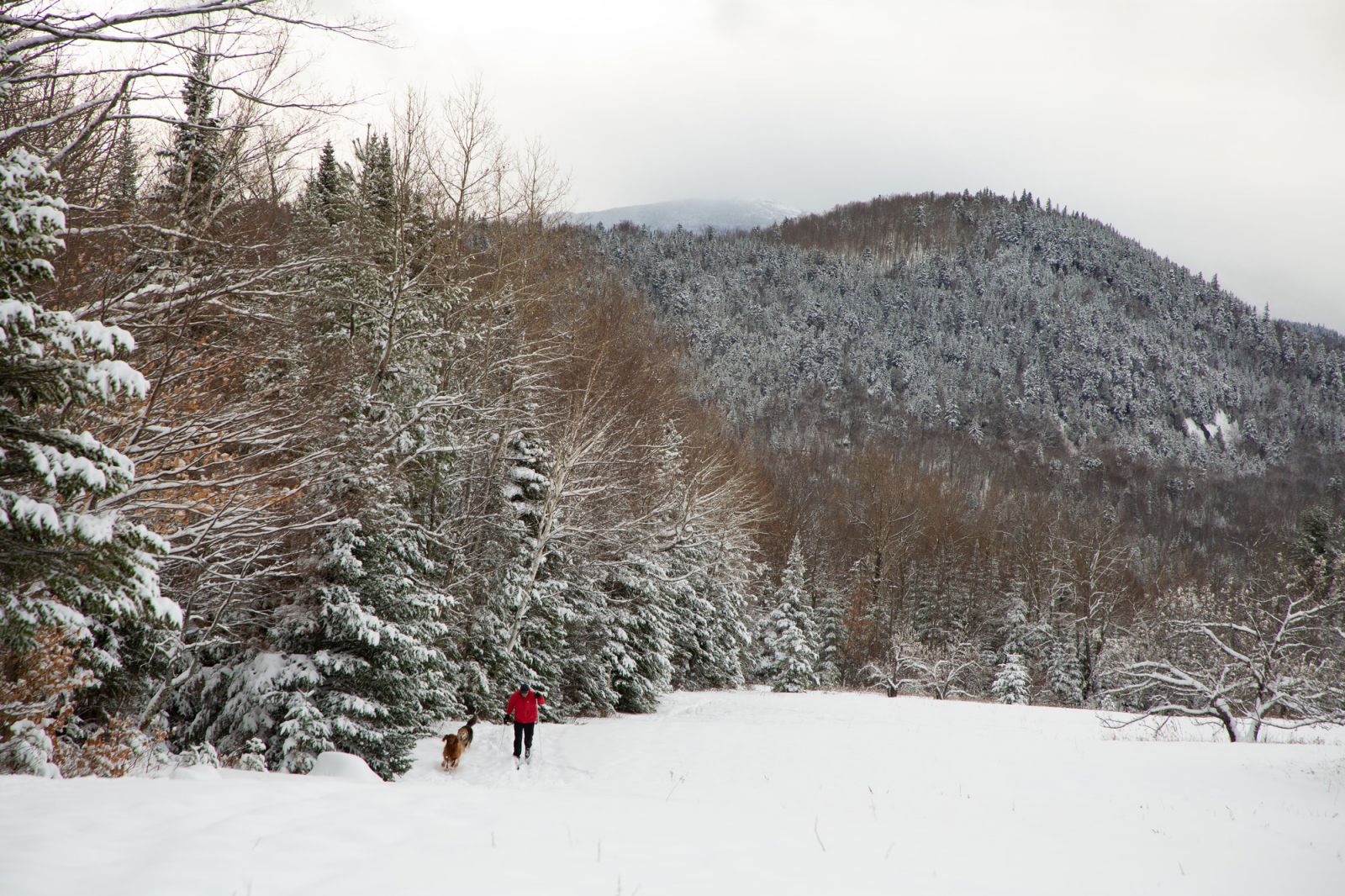 Getting there
From the intersection of Routes 73 and 86 in Lake Placid, follow Route 73 toward Keene. Continue 0.2 miles to Station Street on the right. This road is the first right after you cross the Chubb River. Follow this road for 0.75 miles to Old Military Road. Take a left on Old Military Road and follow for 0.9 miles to Bear Cub Lane on the right. The trailhead is a couple hundred feet up on the right.
This 24-mile-long trail stretches from Keene to Saranac Lake and is perfect for beginner to intermediate skiers. The 5.5-mile stretch from Whiteface Inn Road in Lake Placid to McKenzie Pond Road in Saranac Lake is probably the most popular, but if you're looking for some downhill action, the Old Mountain Road section is your best bet. Starting at the end of Old Mountain Road, the path undulates for a short stretch before beginning a steady, 1,000-foot decline to the Jackrabbit Trail's southern terminus at Adirondack Rock and River. Along the way it passes beaver ponds and the impressive cliffs of the Pitchoff Range. To avoid hoofing it back up the pass, bring two cars and park one at each end of the trail.
Getting there
Take Route 73 east from Lake Placid for about 5 miles, then turn left on Old Mountain Road. Follow that to its end, about a mile down.
Groomed trails
Cascade Ski Center
Looking for full service? Cascade X-C Ski Center has 20 km of groomed trails, a complete Nordic shop, hot food and cold drinks at Knicker's Bar & Restaurant, and bunkhouse lodging for up to 30 guests. You can rent gear there or bring your own — either way you'll love exploring the property's varied terrain. Most of the trails here are marked "green" for easy, but there are a few marked "blue" for intermediate for anyone looking for a little hill action. And their full moon parties are exactly what they sound like — skiing and bonfires by the light of the full moon — and they're a blast.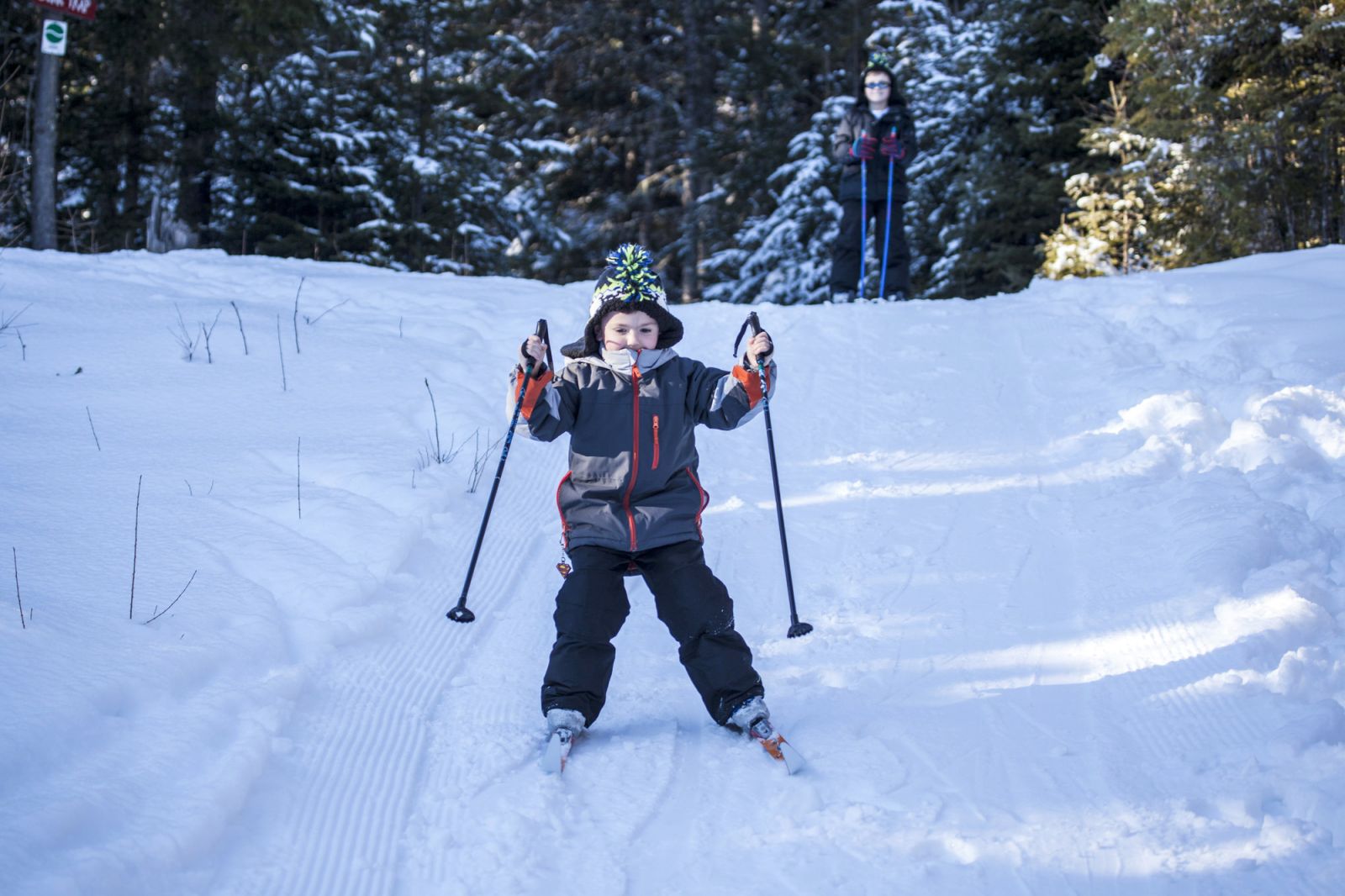 Getting there
Take Route 73 east from Lake Placid for about 5 miles. Cascade Ski Center is on the right.
Craig Wood Golf and Country Club
Wide-open terrain, rolling hills, and a panorama of High Peaks await at Craig Wood Golf Course. Take a spin on the groomed path as it loops around the course. The hills here are nice — not too gentle and not too steep. And if you're looking for more, the Jackrabbit Ski Trail intersects the course so it's easy to hop on for a taste of the backcountry.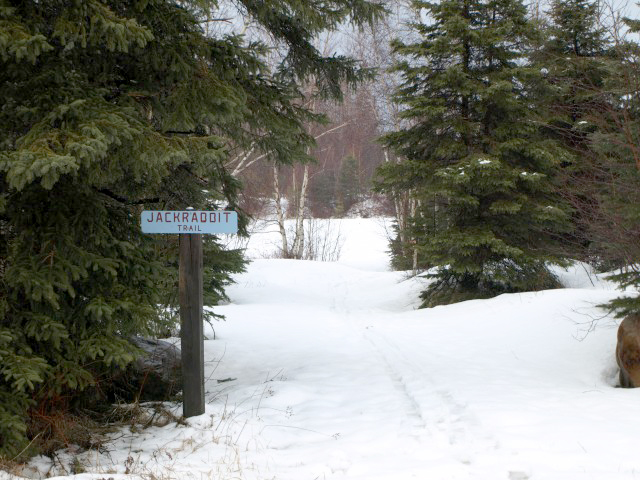 Getting there
Take Route 73 east from Lake Placid for about 4.5 miles. Craig Wood is on the left.
Ski in the tracks of Olympians! Mt. Van Hoevenberg bears the distinction of being designed for the 1980 Winter Olympics, so the trails here are super wide, making them great for those new to the sport. Van Hoevenberg's trails are also groomed and since there's snowmaking the cover is as good as it gets. The extensive, 50 km trail system has everything from beginner- to expert-level terrain, and there's food at the base lodge and hot cocoa along the trail.
Getting there
Take Route 73 east from Lake Placid for about 6 miles, then turn right on Bobsled Run Lane and bear left onto Bob Run Road after about 2.5 miles. The large parking area and lodge are on the left.
---
Let Lake Placid feed and pamper you after your day on the trail!
This week in ADK news: