There is magic in the air, and snow covering the ground during The Lake Placid Holiday Village Stroll. Family-friendly is an understatement for this weekend in Lake Placid. There is something for everyone, even the Scrooges. The stroll takes place over a few days each year in early December throughout the entire village. The weekend is full of events with something for everyone to enjoy. This fairy tale time of year in Lake Placid is a perfect time to visit the area.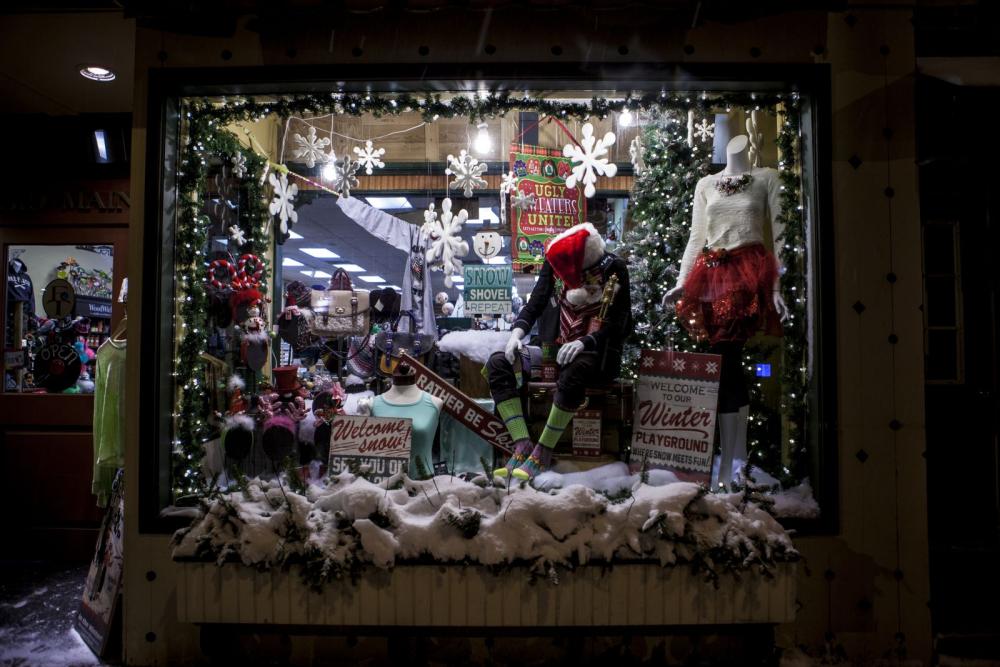 Fun starts Friday
The event-filled weekend starts on Friday night with a skating party in the famous 1932 Olympic Rink. This is a Norman Rockwell kind of evening. Kids dress up in holiday colors, taking a break from their ice skating fun only to sip hot cocoa and meet Santa. Imagine skating in a perfect holiday setting, when suddenly the song "Here Comes Santa Claus" begins, and you can hear his bells jingling as he "ho ho ho's" all the way from the entrance. The children get so excited at the opportunity to speak to him and let him know exactly what is on their wish list. It's an amazing way to start the weekend. Warm up from your evening skate with a dose of live music or compete in an Ugly Sweater contest!
Saturday stories, Santa, and snowflakes
There are so many events lined up all weekend long. Start Saturday by walking or jogging around Mirror Lake in the Jingle Bell Run or take the kids to Holiday Story Time. The setting is perfect for the start to the Saturday fun in town. Stroll up and down Main Street to look at the decorations with the mountain's snow-covered peaks and the frozen lake as a back drop. Santa arrives on Main Street on a fire truck at noon and the kids have another chance to have their pictures taken with him and to catch a glimpse of Santa himself.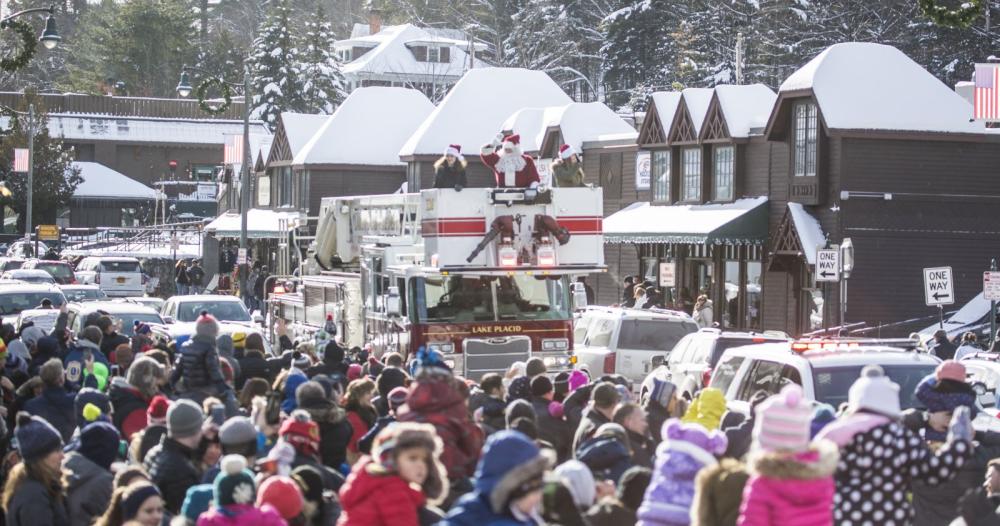 Crafts and craft beer
Next, there are crafts to be made at High Peaks Resort and craft beer to be tasted at The Great Adirondack Brewing Company in the heart of downtown. The events are timed so you can do as little or as much as you and your family would like - you don't have to miss one for the other. The Lake Placid Center for the Arts gets the craft supplies and helpers ready to make some Christmas decorations with the children. They can cherish these crafts for years to come. And guess what? There is a bar set up outside of the craft area where you can enjoy a local craft beer or a glass of wine. Take a break from the strolling, crafting, and storytelling by sipping some cheer in warmth while your children enjoy their time being creative. Between crafts, making decorations, and visiting with Santa you can also enjoy the soup tasting right along Main Street as Lake Placid restaurants come out to compete in the best soup and chili contest. All you have to do is eat and judge. Warm up in the Alpine Mall and sample bourbons, wines, and local beers. See, something for everyone! Scrooge may even be smiling at this point.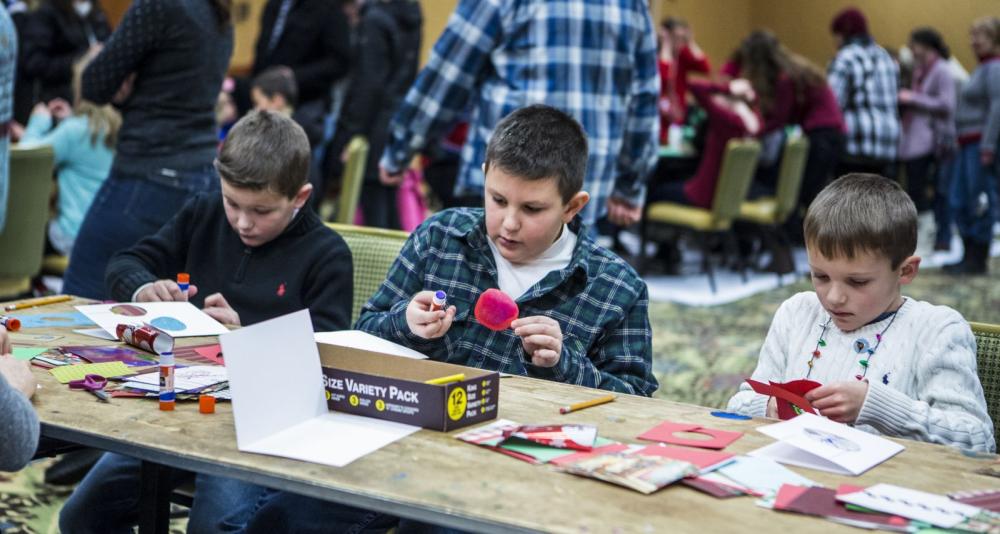 Magical tree lighting, song, and the Yule Log hunt
On Saturday evening you do not want to miss the Holiday Celebration in Mid's Park. Starting at 5 p.m., the Lake Placid Middle School chorus welcomes everyone with holiday songs. They will entertain you until it is time to light the Christmas tree in the park. There is a countdown and then the beautiful lights shine and everyone cheers. It's magical. Next on the list is the wonderful community tradition of the Yule Log Hunt. This is a really fun and challenging event, ideal for those middle school-aged kids too, the ones that may be a little old for crafts, but looking for "their" event. Just when the log is found and you're feeling the nip of the winter night, it's time to warm up and decorate some cookies. Head over to The Hotel North Woods for decorating and hot chocolate. There is even hot Glogg Wine and snacks for the Scrooges, I mean, adults.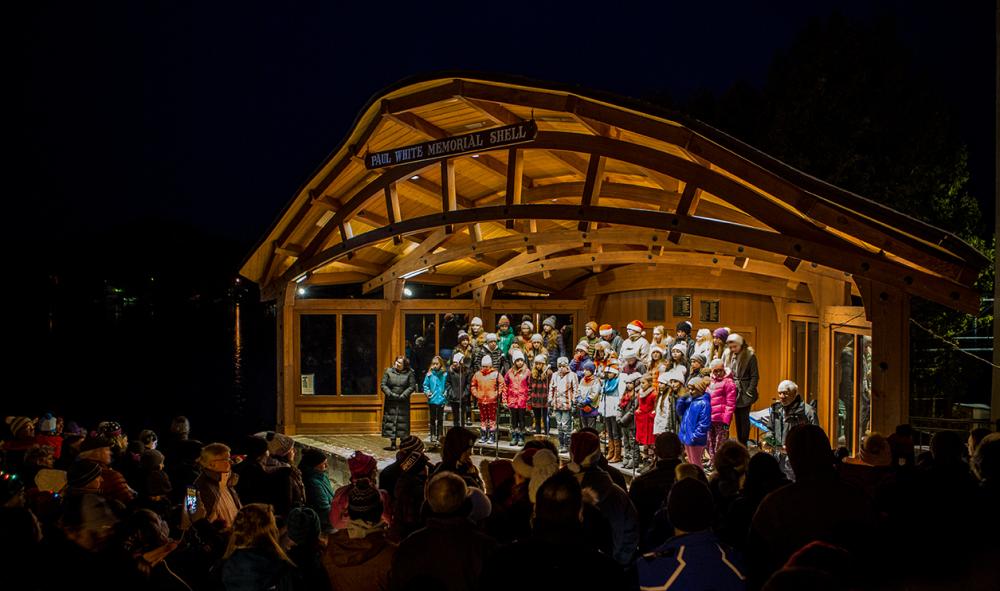 Dreams of sugar plums
The children are probably getting sleepy after their day of holiday cheer. This is a perfect time to start thinking about what hot spot you should head to for live music. Arrange for a sitter and have some adult holiday fun. You can bribe the children to be extra good, because Sunday is just as fun, and Santa is hoping they will join him for breakfast. Sweet dreams, little ones.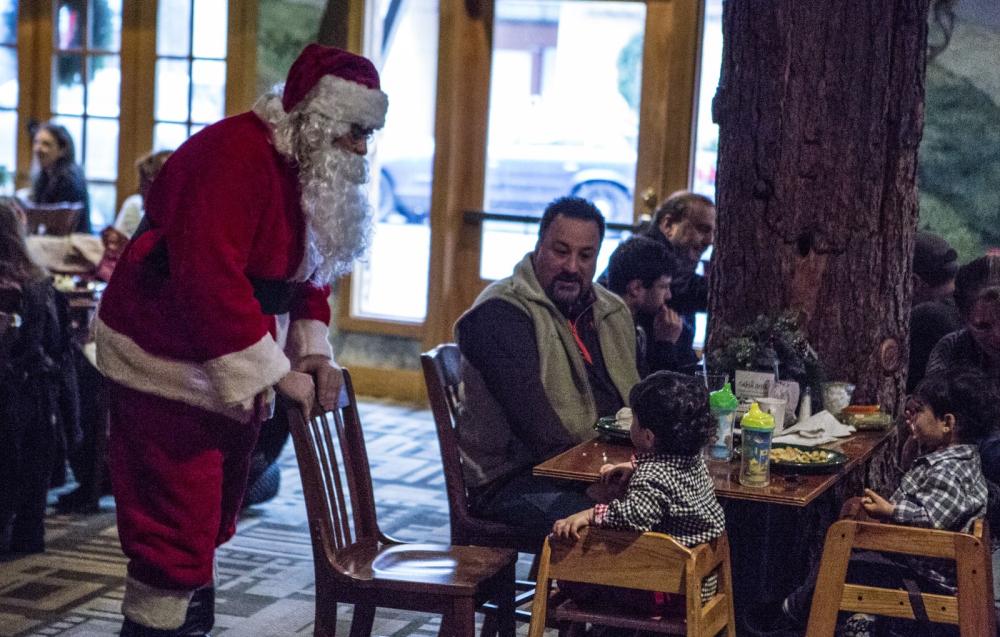 Sunday funday
It is difficult to think of Lake Placid in the winter without thinking of Whiteface Mountain. Part of the Village Stroll fun is dressing like Santa for a free lift ticket at Whiteface Mountain. The mountain is full of red caps and skiing and riding Santas. Don't be fooled by these imitation Santas, though, because the real one is strolling Main Street while children are decorating gingerbread houses at Generations Restaurant. Feeling a little romantic? One of the most popular and beautiful rides around Mirror Lake is the FREE sleigh ride on Sunday, offered by Paul Smith's College. Enjoy gliding behind the beautiful horse-drawn sleigh throughout the picturesque village to watch the snow fall.
The Holiday Village Stroll is so perfect for every person in your family. Make sure you also shop 'til you drop along the beautifully lined Main Street, and eat the best buttery popcorn you can find at The Palace Theater while watching a free showing of The Polar Express. For everyone from children to adults there is something to be excited about. Do as much or as little as you would like because the fun starts early and the party continues until the wee hours of the night. Expect a merry weekend full of tradition and family memories.
Are you as excited for this holiday tradition as I am? Start planning your trip to Lake Placid today. There's plenty to see and do here.
---