Anywhere where you mix mountains and folks who love outdoorsy pursuits you generally find good beer isn't far away, and Lake Placid is no exception. For over 20 years, Lake Placid has been at the forefront of New York brewing, with three breweries earning dozens of state, national, and international awards for their beers. All three are also brewpubs each featuring their own unique menu. Here's a rundown of the three breweries you won't want to miss in Lake Placid the next time around.
Lake Placid Pub and Brewery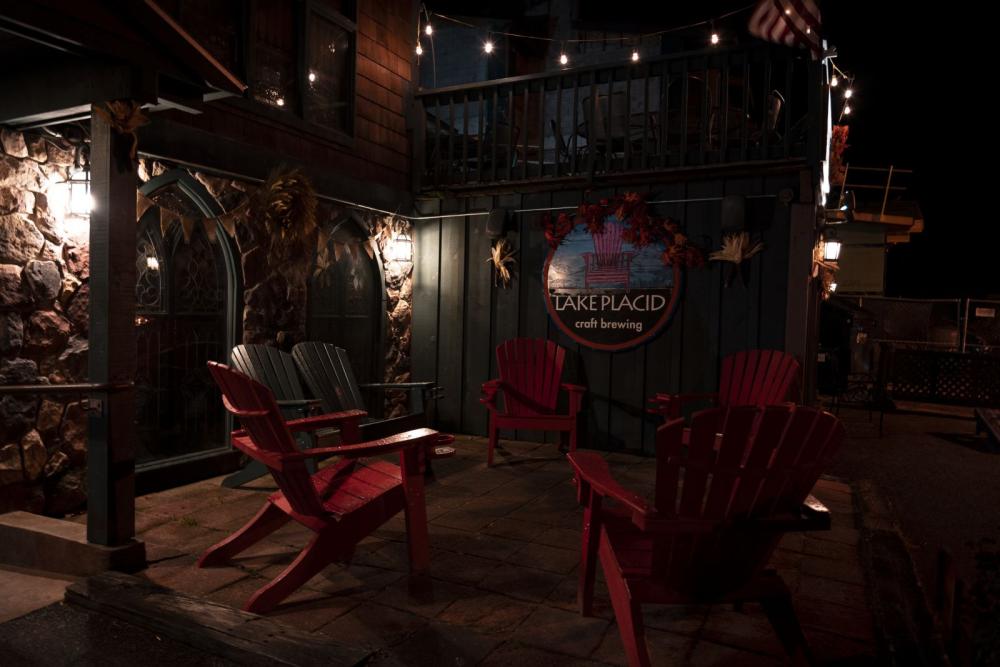 Tucked away on the edge of Mirror Lake, about a five minute walk from downtown, The Pub's first floor bar has a charming and cozy small-town-watering-hole allure that belies its status as the oldest craft brewery in Lake Placid and, in fact, one of the older craft breweries in New York state. Walking in here you'll nearly always find a comfortable mix of locals and visitors at the bar or in the booths. This is a great spot to unwind with your friends on your first night in town and get to know the local scene. Patrons and bartenders alike are a font of great information and tips.
My beer pick: For the fall, it's the Pumpkin Ubu. Their flagship Ubu Ale brewed with real pumpkin and a secret spice blend. I'm not much for most pumpkin beers, but this one really is a home run, with a deep and subtle pumpkin taste that compliments the dark ale perfectly.
Insider tip: If the first floor bar is packed, the second floor offers a more spacious, relaxed dining experience and the third floor features the 'hop loft,' a dining area with attached windowed playroom for the kids (read fun kid space AND quiet parent space!). Check ahead, though, as the loft's hours change with the season.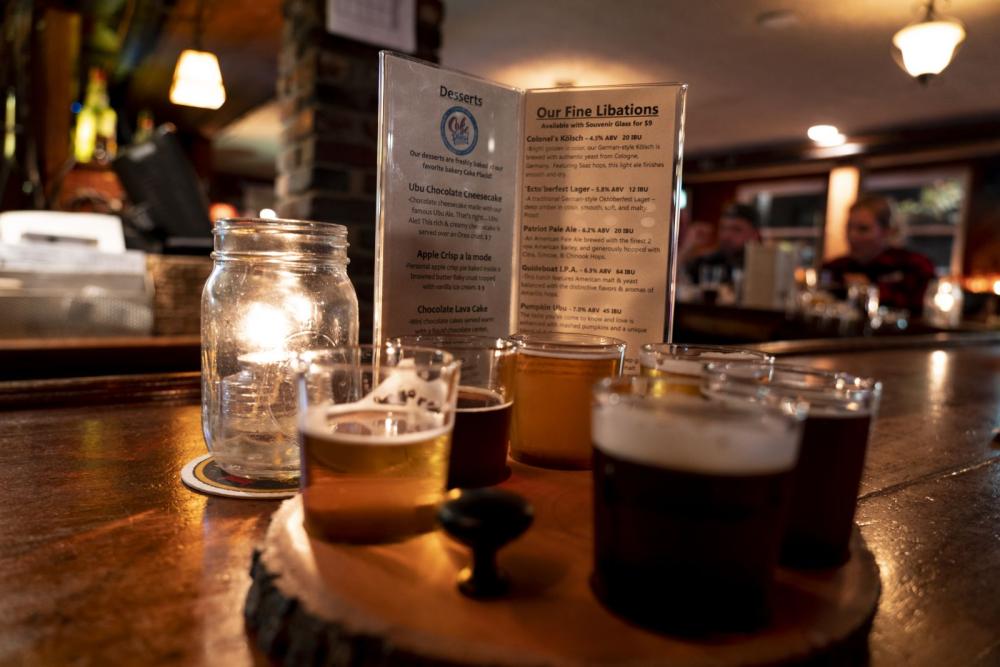 Great Adirondack Brewing Company
Recently re-opened after some extensive renovations, the Great Adirondack Brewing Company also boasts a long brewing history and has been a downtown anchor for over 20 years. If you're looking for locally brewed libations and a prime downtown location, this is your jam. A classic American steak and seafood menu compliments their line of pale ales, IPAs, pilsners, and stouts.
They've got a very comfy dining room and bar with classic woodsy Adirondack stylings. If you're waiting for a table or just want to grab a quick drink outside, their outdoor bar is heated year round and has a great firepit right right out front. Pull up an Adirondack Chair and watch the action on Main Street.
My beer pick: I'm a sucker for a fruity IPA and The Company Double IPA doesn't dissapoint. A whole pile of hops here with some great citrusy notes. They also have a sampler, but it's a big one with all nine of their beers represented, so bring a friend to share, or to drive you home!
Insider tip: If you're DD'ing, the brewery also has root beer on draft!
The view from GABC's patio fireplace.
Big Slide Brewery and Public House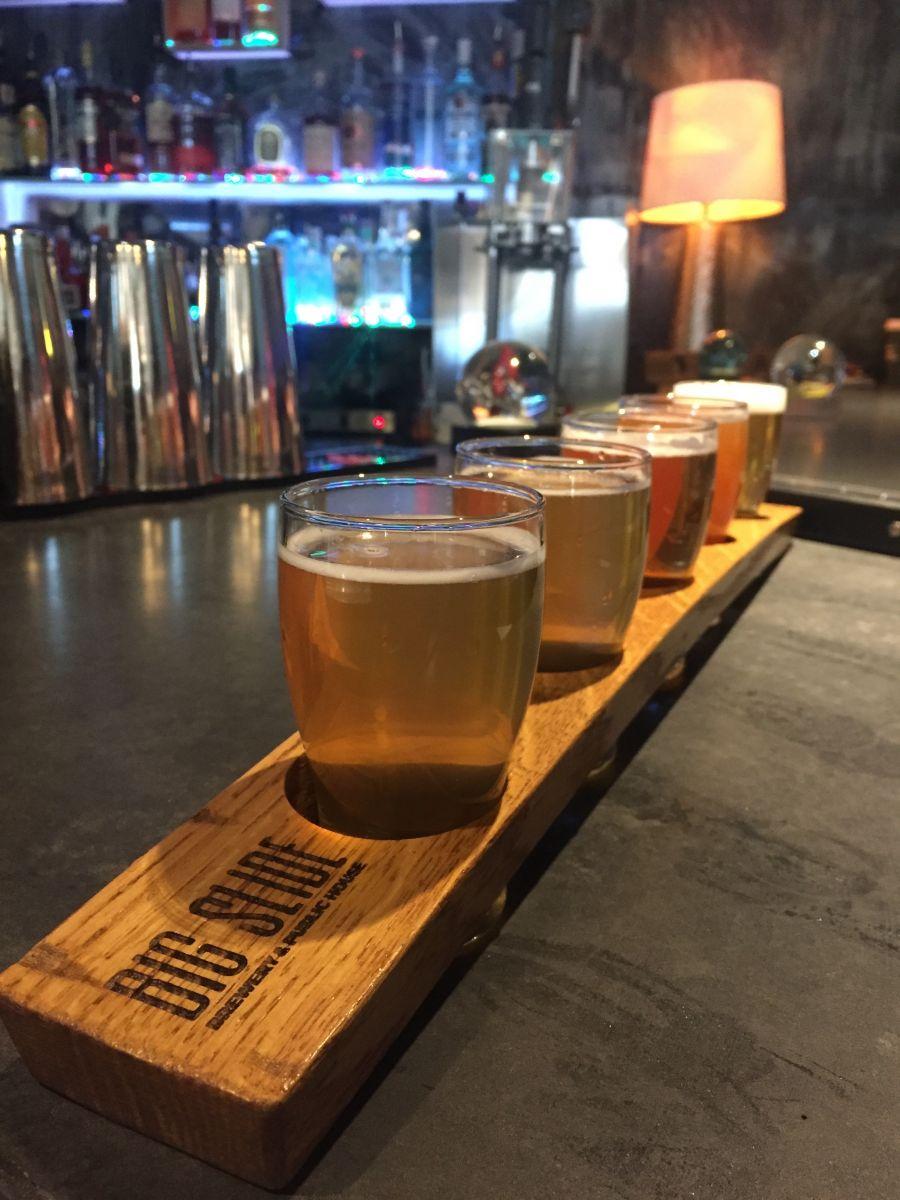 My personal favorite, Big Slide, is a relative newcomer to the LP beer scene, and they're bringing their A-game brewing an ever changing line of experimental beers. You'll find a few more traditional brews like their namesake Big Slide Pale Ale and Giant IPA, but you'll also find hot pepper ales, lacto fermented lagers, and oak aged pilsners. The lineup here changes the most often so there's always something new on tap. If you like beers that draw outside the lines, Big Slide is the place for you.
My beer pick: the beer list here changes quite often, but I'm always on the lookout for their latest variation of their hot pepper ale, always a very smooth beer with a spicy kick at the end from whichever pepper they're playing around with each season.
Insider tip: In the warmer months Big Slide is dog friendly. Bring your companion and enjoy their patio. First time four legged visitors might even get a Big Slide bandana if they bark nicely.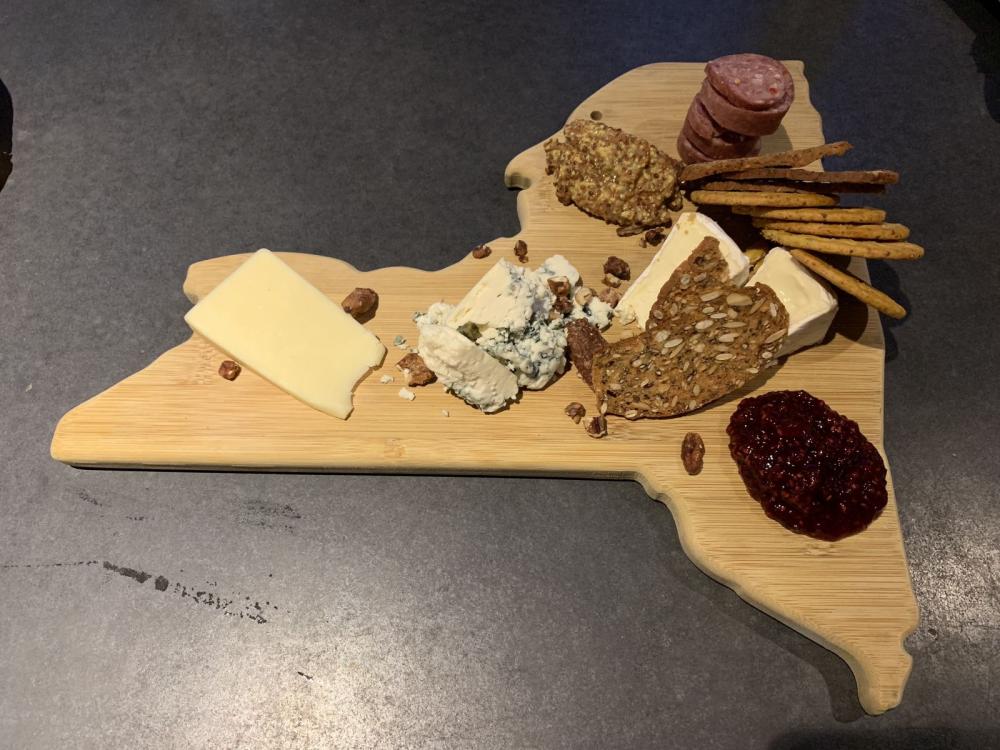 Beyond the breweries
Don't let your adventure stop here! These three breweries are just the tip of the iceberg for Lake Placid's nightlife.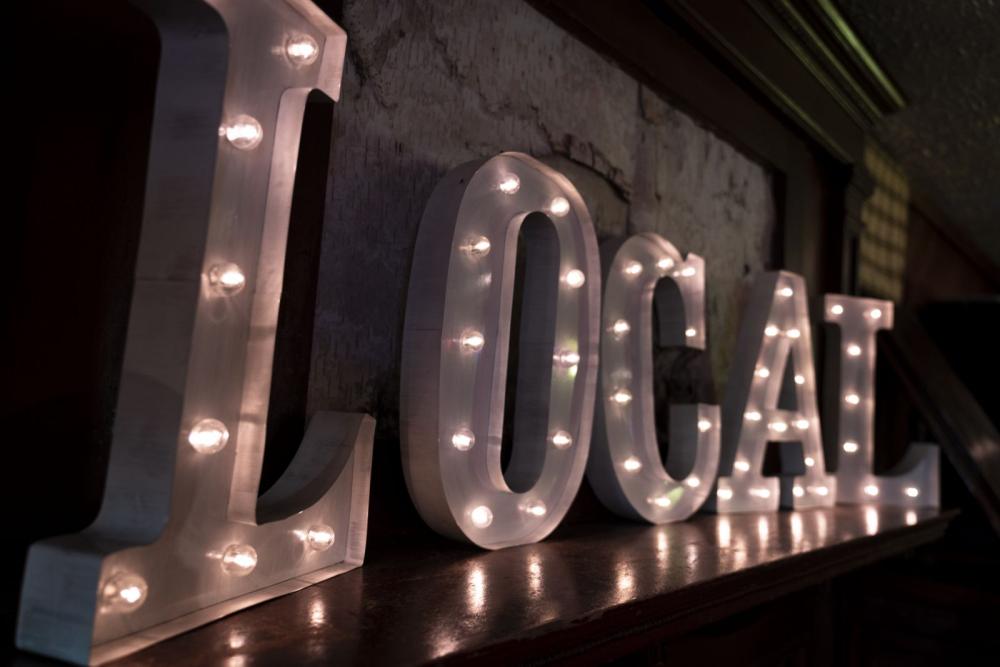 Start planning your trip. Drink local craft beer. Play outdoors. And rest easy in of our cozy lodgings.
---