Submitted by guest blogger, Traci Wagner.
Swimming, biking, and running in the Adirondacks is a triathlete's training and racing paradise. Ironman just celebrated its 20th year running in Lake Placid, New York, and it's no wonder summer after summer, year after year, triathletes from all over the world travel here to test their limits — to accomplish swimming 2.4 miles, biking 112 miles, and running 26.2 miles in one day on a course immersed in the grandeur of the mountains.
Like many mid-20-year-olds, six years ago I was trying to figure out who I was and what I wanted from life. It wasn't until moving back to the Adirondacks, where I set about pursuing my passion for being physically active, that I began to discover myself and this region in a whole new light. People always say "Ironman changed my life" and it's true; training and racing here in the Adirondacks led me to discover who I am today and all that I am capable of.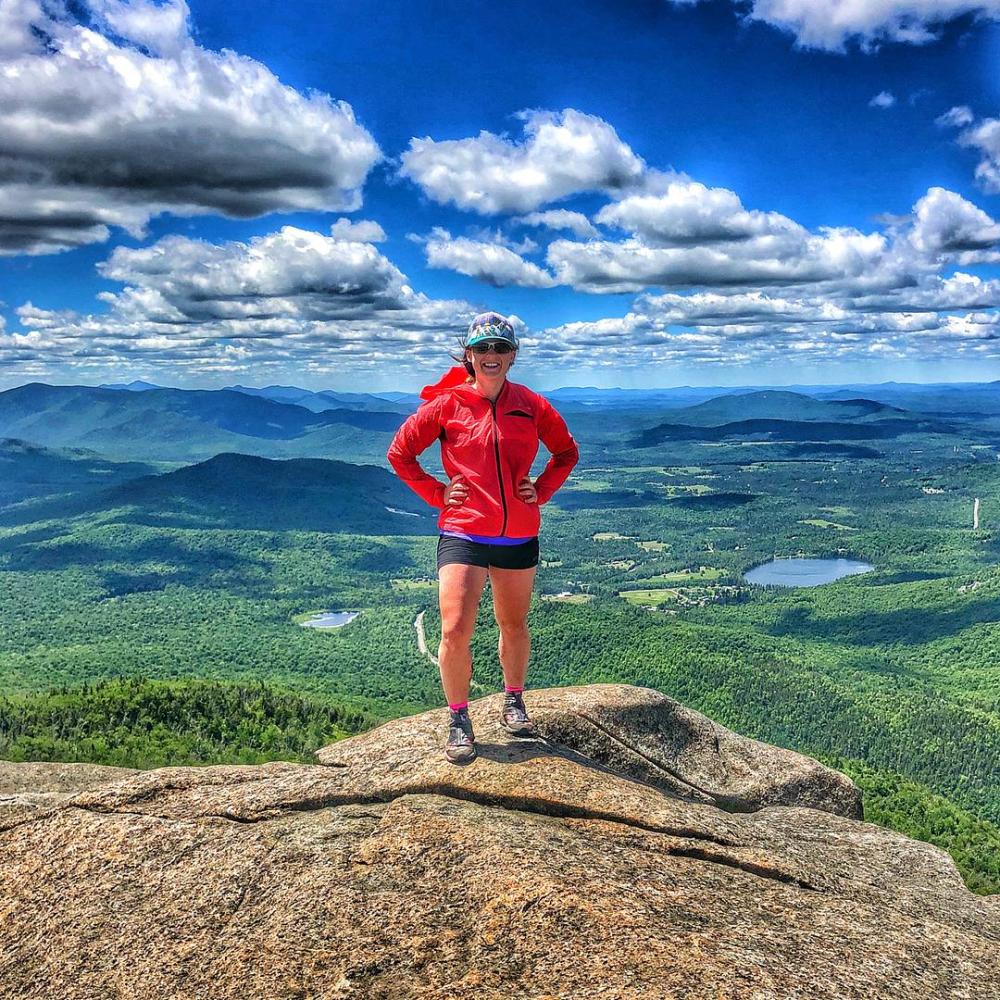 There are two versions of Ironman in Lake Placid — the full race, which happens in July, and the 70.3, a half race that happens in September. I did my first
Ironman 70.3
on Sept. 10, 2017; it was also Lake Placid's first Ironman 70.3. On race day the quaint village was transformed into a spectacle of glowing inspiration, and from that moment on I was captivated and I fell in love with the area all over again, in a way I could never have foreseen.
After racing the 70.3, I decided right away that I was going to race the following year, but this time I would do the full Ironman in July and my second Ironman Lake Placid 70.3 in September. That's no small task, and I knew I'd need to get ready.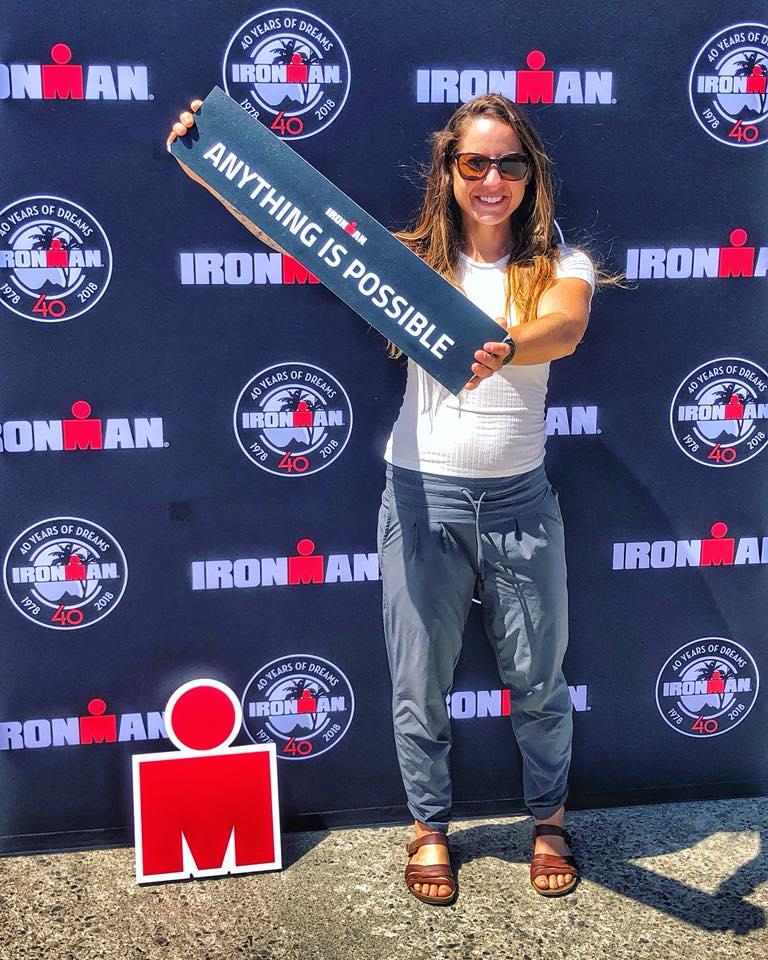 Training by land and water
Training in the Adirondacks isn't like training in any other place. The opportunities are endless, from ordinary training at the track to the not-so-ordinary – the area provides endless opportunities to take advantage of the thousands of trails leading to the sky.
Over the year as my training led me to Ironman Lake Placid, I continued to grow further as a triathlete, discovering who I was as an athlete and discovering all that the Adirondacks had to offer to help me reach my goals. Every mountain, every road, every hill, every trail soon had a whole new meaning to me. As I set out every day into the woods, onto the roads, up the mountains, or into the lake, I continuously found myself more and more captivated by the place I get to call home.
The Adirondacks provide seemingly endless miles of trails to run and explore. To this day, I am still discovering new roads to run and new trails to take my legs over that range from mellow, winding paths to mountain scrambles that serve up a killer workout with their quick, steep elevation gains that end in spectacular views. Sticking to one running route is never an issue here, so boredom never plays a role in my training. Mirror Lake not only provides the greatest swim training, it's also the only course that has a cable line to follow as you swim in crystal clear water from early May through September.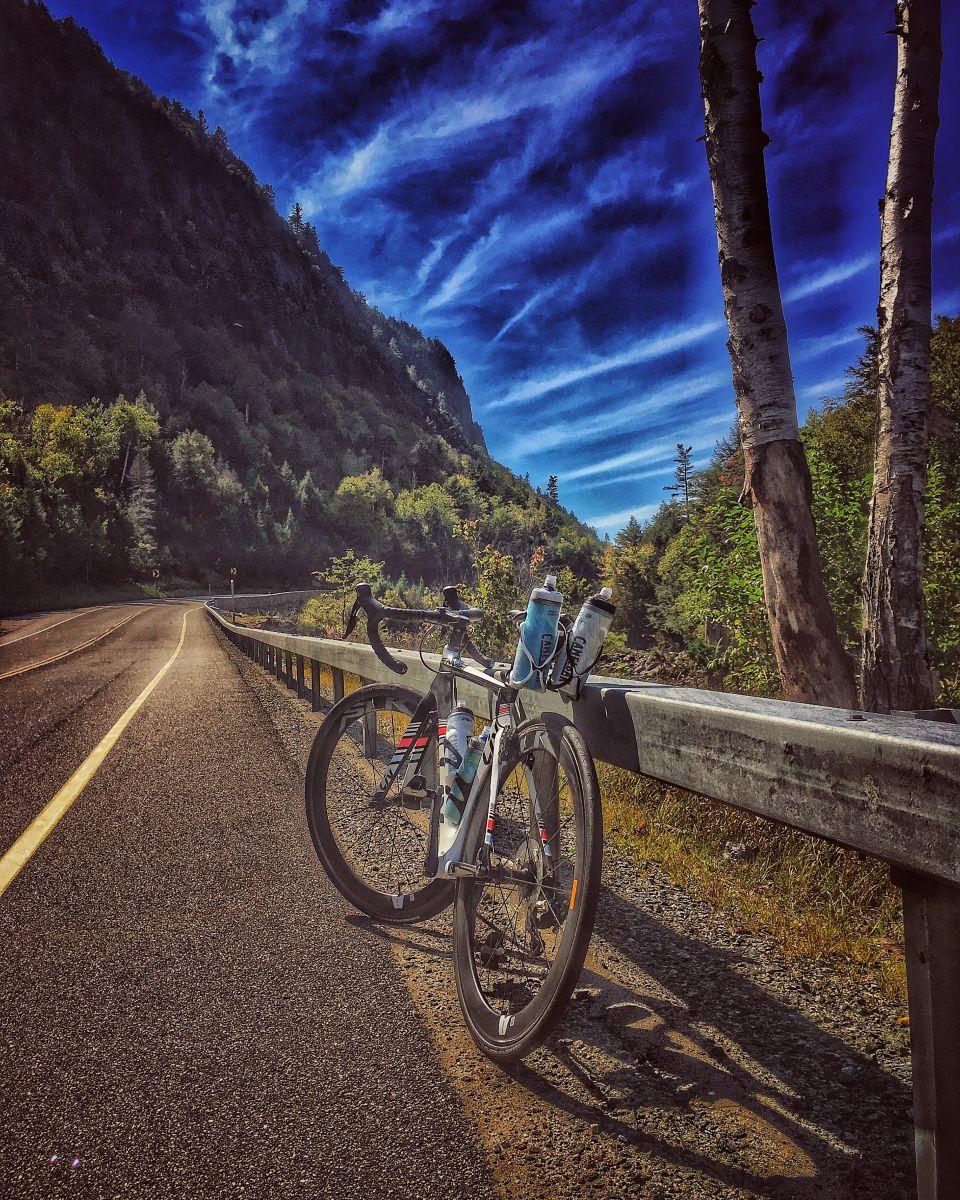 Back to the mountains, Ironman style
It is training as a triathlete in the Adirondacks that led me into the mountains again. The mountains I have known my whole life suddenly became a part of something more, something so special to me, a part of being a triathlete, and a part of what would lead me to become an Ironman.
Discovering Whiteface Mountain's Vertical K challenge this summer took my training into the remarkably out-of-the-ordinary. It's a race that is 2.9 miles long, with 3,300 feet of elevation gain, held here in the Adirondacks every summer. What better way to train for Ironman than to run up Whiteface, the iconic mountain that overlooks a vast majority of the Adirondack region, including the Ironman bike course. My amazing coach, Patrick Carey, is one for atypical training opportunities, so he was immediately all about me doing this race. He told me, "If you can run to the top of a mountain, that surely is going to build strength and endurance for an Ironman." Plus, I admittedly was itching for a racing opportunity, to be surrounded by positive, healthy, inspiring people.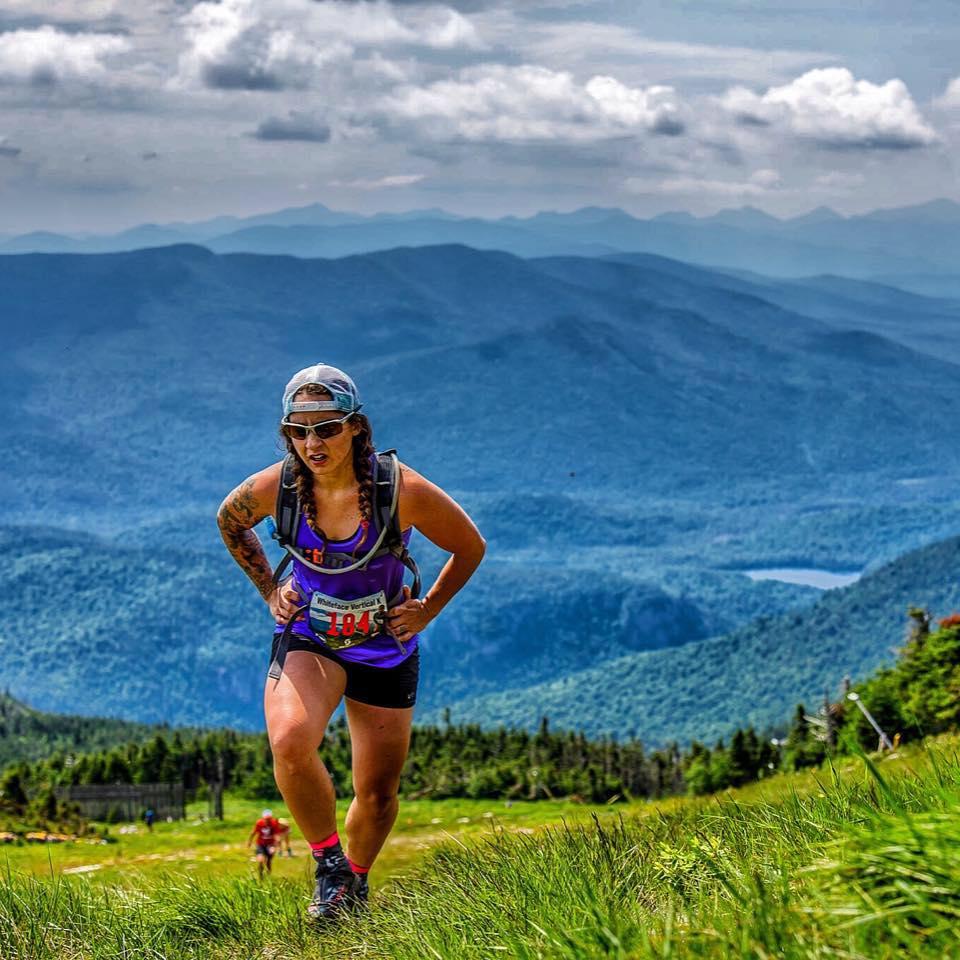 I had been to Whiteface a thousand times before, but on race day it was an altogether different encounter. As soon as I set out and headed up the mountain, I realized this was the perfect mind-over-matter training experience that leads to the most beautiful reward of a view at the end. Hitting the summit that day for the finish was again another moment on my path as an athlete in the Adirondacks that added to my glowing perspective of the area.
The run up Whiteface was really a glimpse into the Ironman course, which is nothing but spectacular and challenging, with plenty of hills and mesmerizing views. I have biked the course countless times, and every time I am still blown away by the scenery. One thing I love to do is bike the course in reverse, climbing up through the Cascades, giving me time to take in the mountains cut by the lakes and winding road.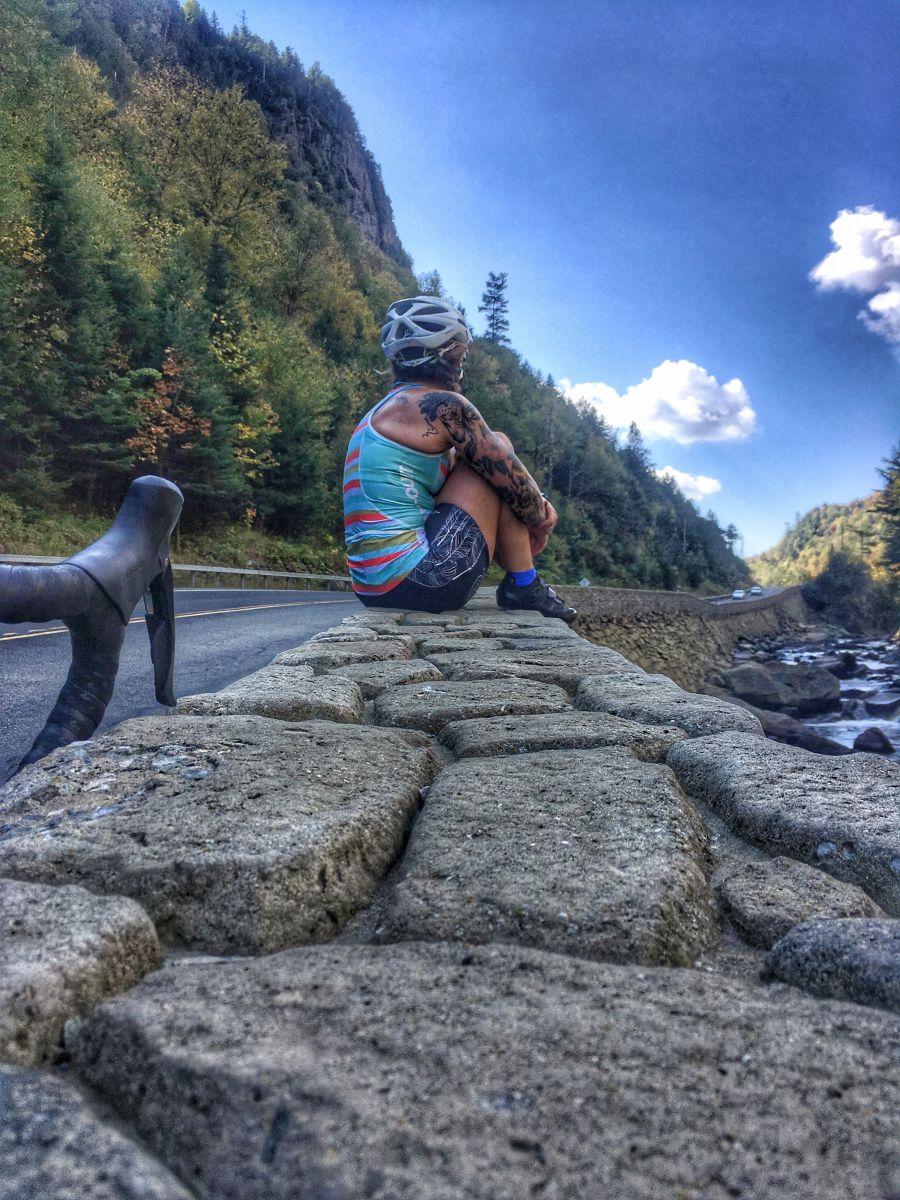 It all leads to this
Before I knew it, Ironman Lake Placid 2018 was here, and it was a day I will never forget. Experiencing the area in this way is an out-of-this-world experience. Sunday, July 22, 2018, I stood focused and poised, gazing across the picturesque Mirror Lake out at the swim course, waiting for the gun to go off. The lake was calm, the energy palpable, the crowds forming. The town was becoming electric, filling with spectators getting ready for the day while thousands of athletes awaited the challenge ahead. My favorite part of any race is the swim start — a moment so unique, so sublime, and all a part of what keeps me going back for more.
I was as calm as the lake going into the race that morning because I knew what I was doing and what lay ahead of me for the day. I had trained hard for an entire year, right here in the Adirondacks, preparing myself for this moment. I can't think of a better place to train as a triathlete, and I consider myself lucky to have this sought-after course right out of my back door. But all that was in the past. At that moment, standing on the shore of Mirror Lake in a crowd of excited athletes, I had one thing on my mind: I have a race to finish.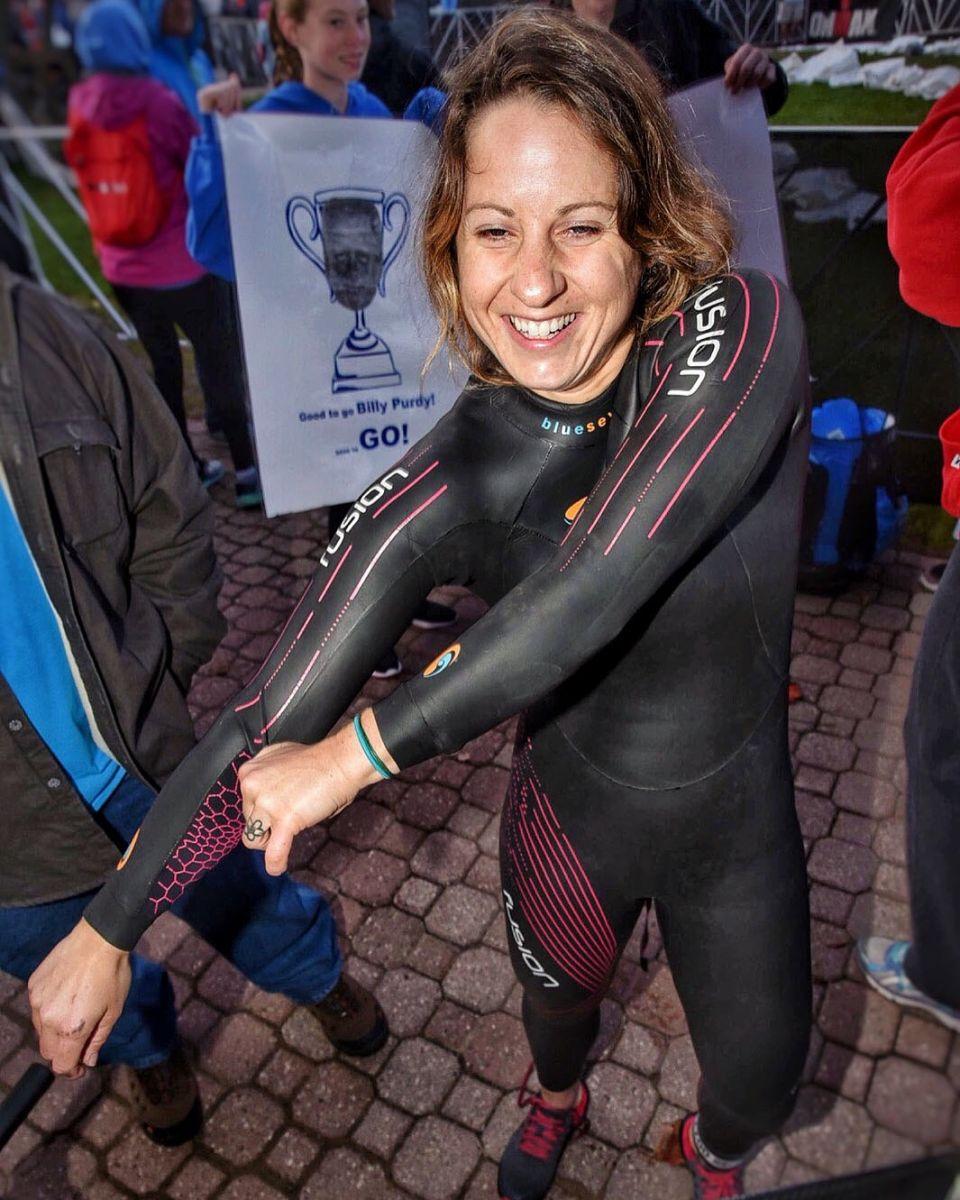 A Dream Come True: Training For Ironman Lake Placid is part one of a two-part series. Part two is A Dream Come True: Competing in Ironman Lake Placid.
---
Take the Ironman challenge or volunteer. It is an amazing experience for both athletes and spectators. Plan your stay in Lake Placid today to get in on the action.