Bang! The gun goes off and into the water we go, the once-calm lake now boiling over with swimmers. It's a sight worth seeing, and I'm right in the middle of it. This is it — I'm finally competing in Ironman Lake Placid. 
Swimming Mirror Lake isn't like swimming any other Ironman course. I found my pace and positioned myself amongst equally efficient swimmers and we cruised right along. Ironman Lake Placid attracts some of the most positive and humble people to race with. As I exited the water to begin my second loop I felt a tap on my shoulder. I turned and the man behind me complimented me on my swimming, saying he followed me the whole way and that my swimming was excellent. It immediately brought a smile to my face and completely transformed the second loop for me.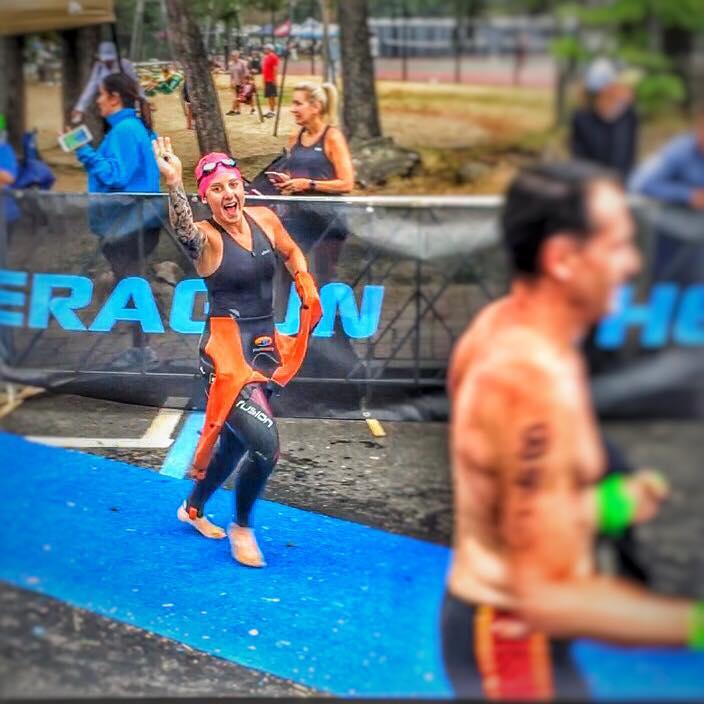 Before I knew it, I was leaving the water again and heading to the bike transition area. I stripped my wetsuit off as I ran toward the transition, taking in the crowds of cheering people around me. The moment was surreal. I was officially in it, racing to become an Ironman, something I dreamed of as a little girl. What was seemingly unthinkable then I was now on my way to achieving. 
From lake to pavement
By this time everyone had flocked to the streets to make a day out of cheering the athletes on. Seeing Lake Placid bloom in this way is remarkable, but I didn't pause to soak it all in — it was time to tackle 112 miles through the Adirondacks on my bike. 
I headed out onto the course and into the mountains toward the Cascade Lakes. The bike course has just about everything, from great descents to beautiful views, rolling hills, fast flats, and challenging inclines. The course is nothing but impressive, so stunning it makes seven hours on a bike fly by. My favorite part of this bike course, even though it's the most challenging, is the last stretch back to Lake Placid through Wilmington Notch. Cliffs rise on both sides just past Whiteface Mountain, then the road winds along the river, the air gets crisp, and the sights are hard to take your eyes off of, leading you back to the bustling town of people ready to cheer you on.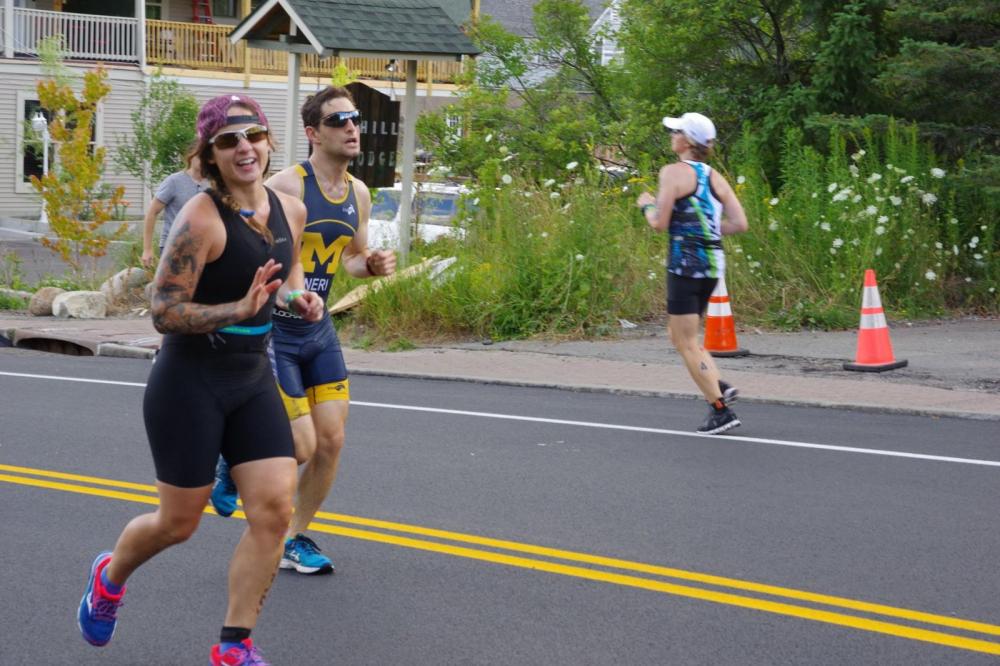 As I was transitioning into my running shoes, confetti was flying and the crowds were going wild – the first female winner had crossed the finish line. When transitioning from bike to run, the volunteers help you with everything, sending you on your way to the final stretch to becoming an Ironman. The support from all of the volunteers is extraordinary, they truly make this race what it is. 
Any marathon after a 2.4-mile swim and 112-mile bike is going to be somewhat daunting, but doing it during Lake Placid's Ironman is a whole other experience. 
The beauty of Ironman
Running out toward River Road brings you into open fields with views of horses in the pastures and Whiteface Mountain as the backdrop. The town is now so full of energy you begin to forget how many miles are ahead and before you know it you are almost through something that seemed impossible – anything is possible!
As the sun started to set my emotions started to set in: I was now running on my twenty-third mile, back toward the finish line. As I was running the last three miles to the red carpet, my family and friends met me along the way, running and biking alongside me. Crossing the finish line and hearing, "Traci Marie, from Lake Placid, New York, you are an Ironman!" is a moment I will never forget, a moment I will hold in my heart forever.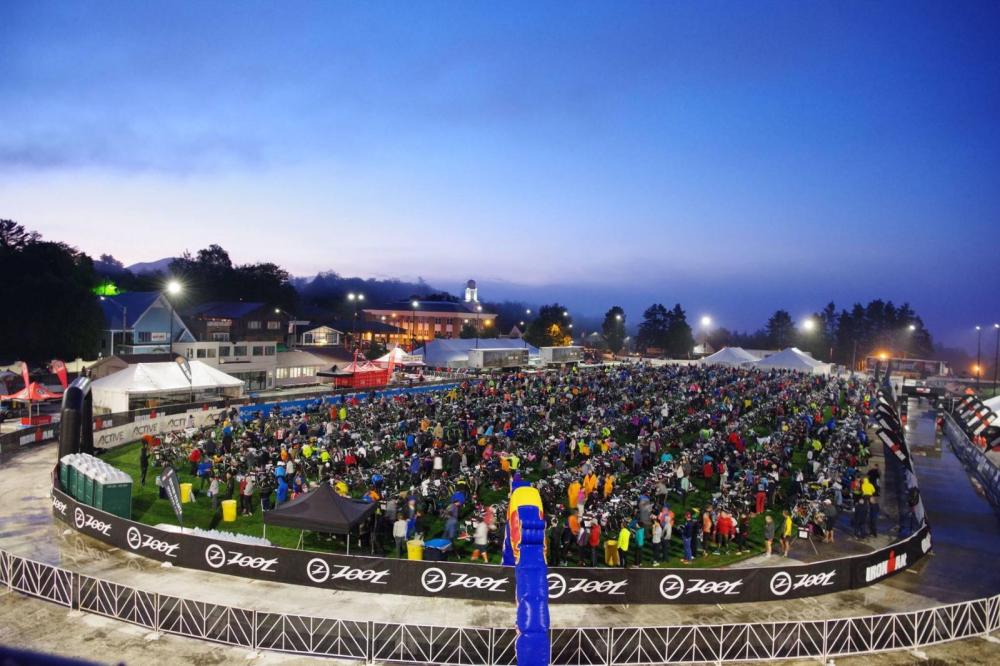 Time to refuel
After finishing the Ironman, it was 9 p.m. and I was ready to eat! We wanted something quick and easy so my family and I walked up to Bazzi's, a popular pizza place in town that offers gluten-free pizza. The town isn't limited in its eating options, especially for an athlete. In between cheering, my family spent most of the day at the popular restaurant Lisa G's. The owner goes all out for Ironman, playing loud music right on the main course, and serving great food all day long to the crowds supporting the athletes. 
Besides cooking my own meals, my favorite places to grab healthy eats on the go during training are Green Goddess Natural Market and Good Bite Kitchen. They have definitely saved me time and time again, being able to grab something healthy to eat when in a time crunch before or after training. 
Reflecting on Ironman training
I feel so blessed that I get to train here day in and day out, all year long. The winter months for training are no deal breaker either. Winter in the Adirondacks provides endless cross-training opportunities such as my all-time favorite, cross-country skiing. I also, being an employee of the High Peaks Resort, am lucky to be able to frequently use their facilities all winter long, like the gym and pools, all while getting to eat my all-time-favorite salmon dish at the Dancing Bears Restaurant. 
Lake Placid is also soon to be home to a brand-new, state-of-the-art fitness facility called Adirondack Health Medical Fitness Center. The facility is going to be just one more addition to this triathlete-training paradise in the Adirondacks. It'll include an expansive fitness floor, cardio equipment, strength training, and my favorite addition to Lake Placid: a 75-yard lap pool.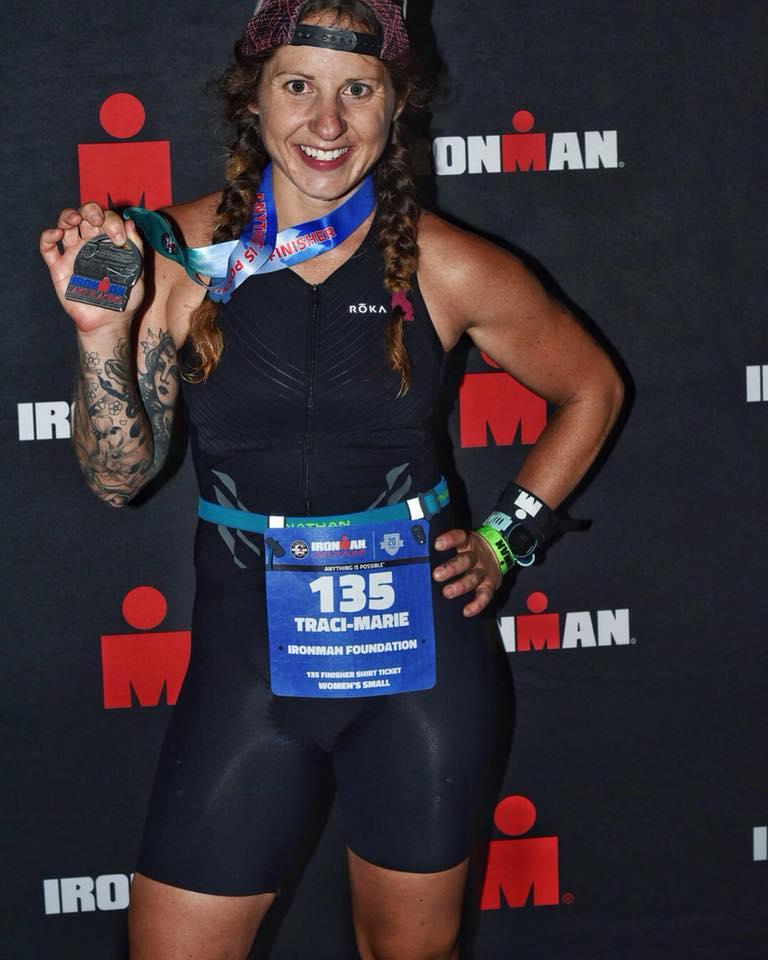 Relax, for now
After Ironman, the town quiets down for a bit and I get to relax and enjoy a week of recovery by the lake with my dog and family before getting back into training again for Ironman Lake Placid 70.3. That's right around the corner on Sept. 9, and I will be heading back out on the same course to race another spectacular Ironman event in Lake Placid. 
For me, training and racing brought a whole new essence to a life of living in the Adirondacks. I look forward to my future training here and where it leads me. There is truly no other place like the Adirondacks, no other Ironman race like Ironman Lake Placid, and no other feeling than doing what you love in an area that you love.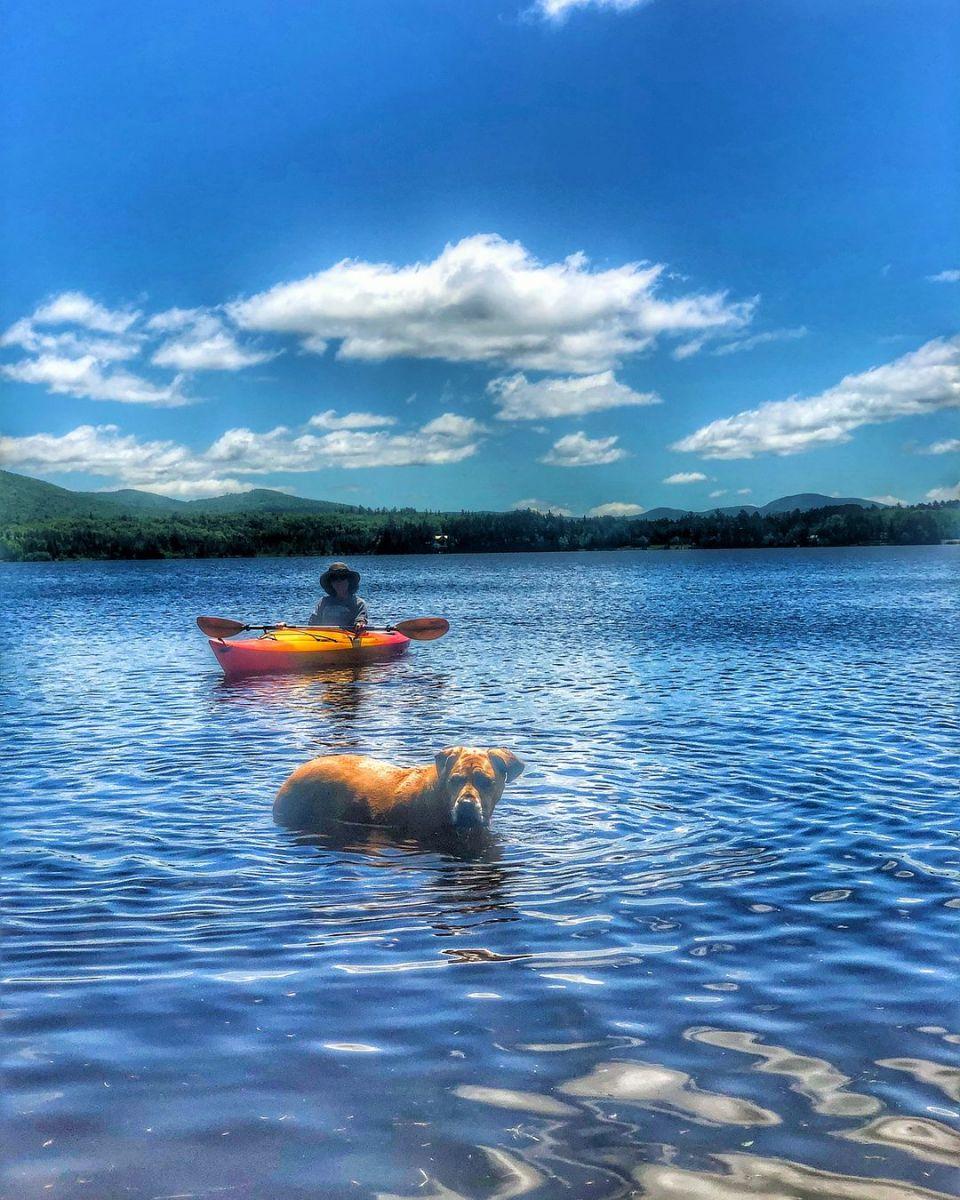 A Dream Come True: Competing in Ironman Lake Placid is part two of a two-part series. Part one is A Dream Come True: Training For Ironman Lake Placid.
---
Take the Ironman challenge or volunteer. It is an amazing experience for both athletes and spectators. Plan your stay in Lake Placid today to get in on the action.