Summer in Lake Placid is prime time to vacation with the family. The kids are restless and ready to be outdoors. And, well, parents are feeling the same. Lake Placid, with its majestic mountains and pristine lakes, makes a great destination for all ages. You can explore the outdoors by hiking, swimming, and paddling. You can also hang out in Lake Placid's vibrant downtown and listen to free, live music. It's the best of both worlds. Below is a list of free or affordable activities for you and, especially the kids, to enjoy on your summer visit.
Free
Enjoy swimming in the lake and playing in the sand at the beach. It's within walking distance from most resorts and other lodging on Main Street. Mirror Lake is an especially gentle place to swim. There is a lifeguard on duty during select hours, and wonderful views with the classic Lake Placid mountain backdrop. There's a pier that the kids can jump off or fish from. Expect to see lots of passing paddlers and SUPs. There is also a park nearby with a jungle gym and swings.
*If you want a joy ride at the beach check here for information on tubing tours, boat tours, and a variety of adventure gear to enjoy on the lake. These are not free services, but you will be thankful you did it!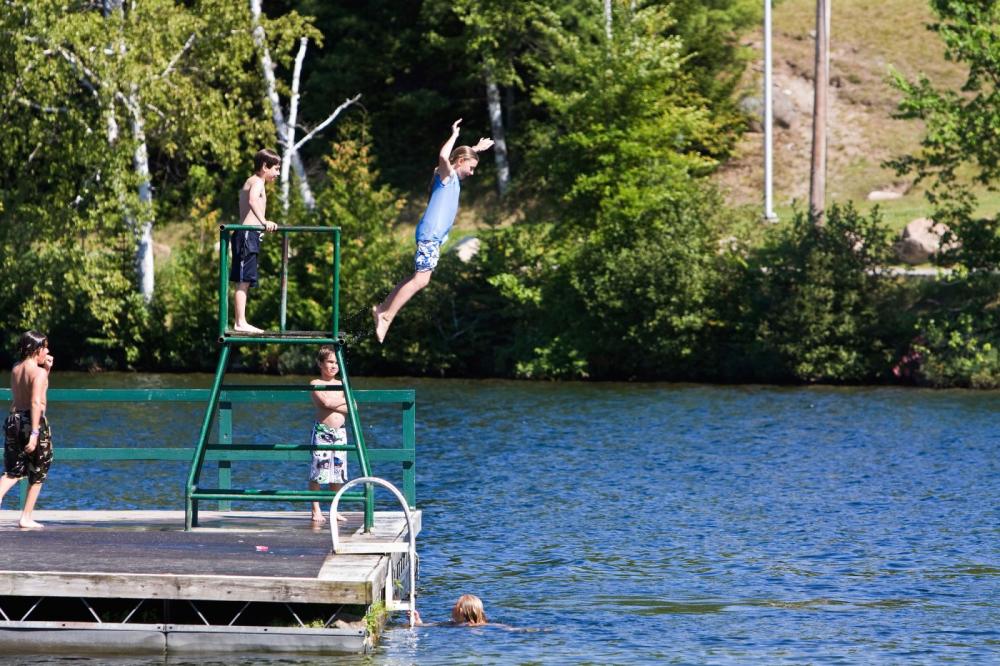 What to do with all that restless energy? Go hiking! The best part of hiking isn't just the exercise. It's the beautiful Adirondack scenery that you experience along the way. On the Peninsula Trails you can expect crystal-clear views of Whiteface Mountain. This level hike is ideal for you and the kids because you have a few trails to choose from, but none of them are longer than a mile or so. You can also stop for a swim in Lake Placid lake. There's the added bonus of interpretive signs, teaching you and the kids about the different trees, habitats, and wildflowers along your path.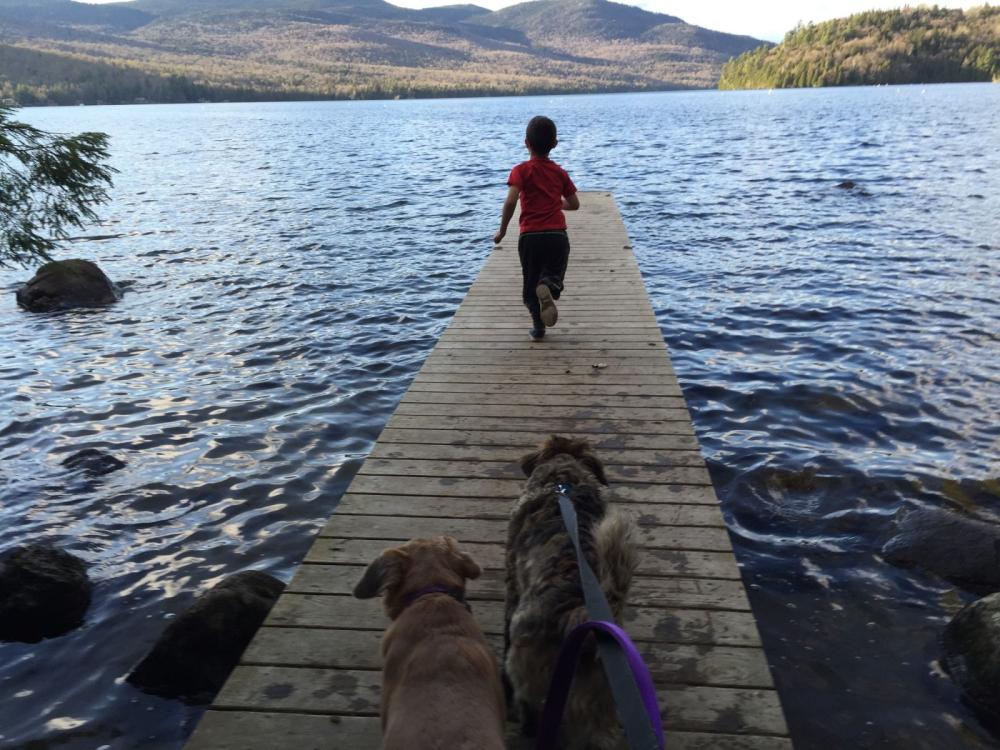 The Lake Placid Public Library
This might not sound like a typical vacation destination for you, but if you ask any local they will immediately suggest this place as a great spot for the kids, and a great resting stop in between shopping on Main Street. Located right in the middle of things, the library has a great backyard along Mirror Lake. You can picnic with the kids or chill out in an Adirondack chair. Inside, there's a kids area that includes a doll house and stunning views. So, if you need to stop for a break, try the library. If you plan a picnic in the backyard, you can hit up Wyatt's for a burrito. This restaurant is kid approved.
Every Tuesday evening in the summer you can catch free, live music at the bandshell in Mid's Park right downtown. You can paddle up, or lay a blanket on the lawn. Turn it into a picnic. Musical acts range from folk to blues to classical music. This is an all-ages event filled with dancing and good music. Let the kids run wild in the park while you sit back for an evening of relaxation.
Affordable
Lake Placid is proud of its Olympic heritage, which is no small feat no matter how many times you have watched the Olympics on television. Come see where all the action took place and continues to take place in the Olympic ice arenas. Try out the Olympic Sports Simulator ride. History was made here, and the facilities continue to host national and international sporting competitions.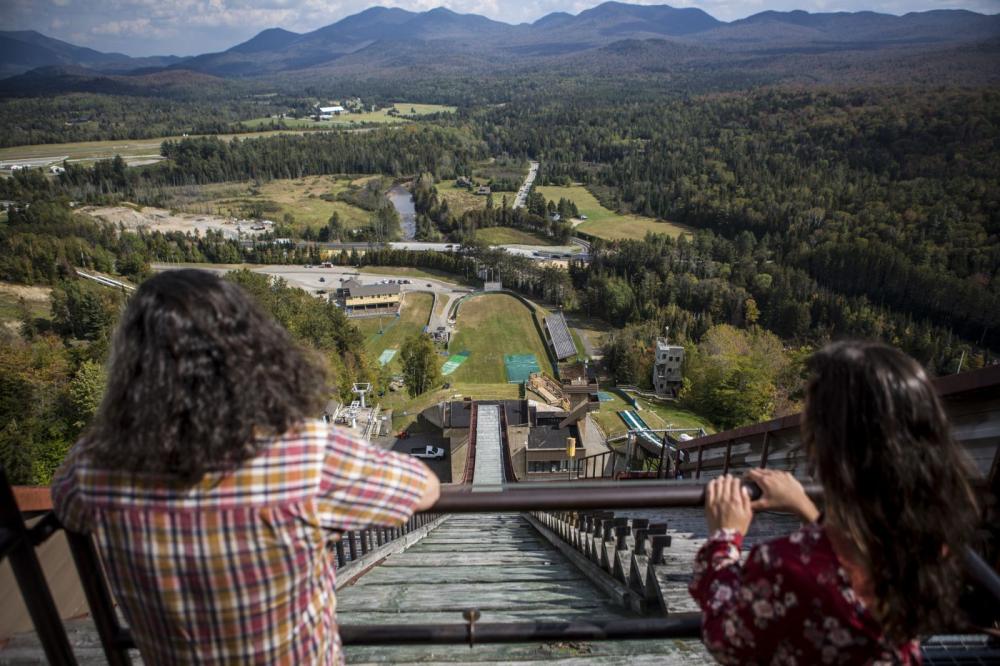 Take the elevator to the top of the 120 meter jump, where skiers launch themselves to fly above the length of a football field. On the tour, you will get an up close and personal look from the sky tower, providing the bird's eye view at the top. You can also go tubing down select jumps in the summer.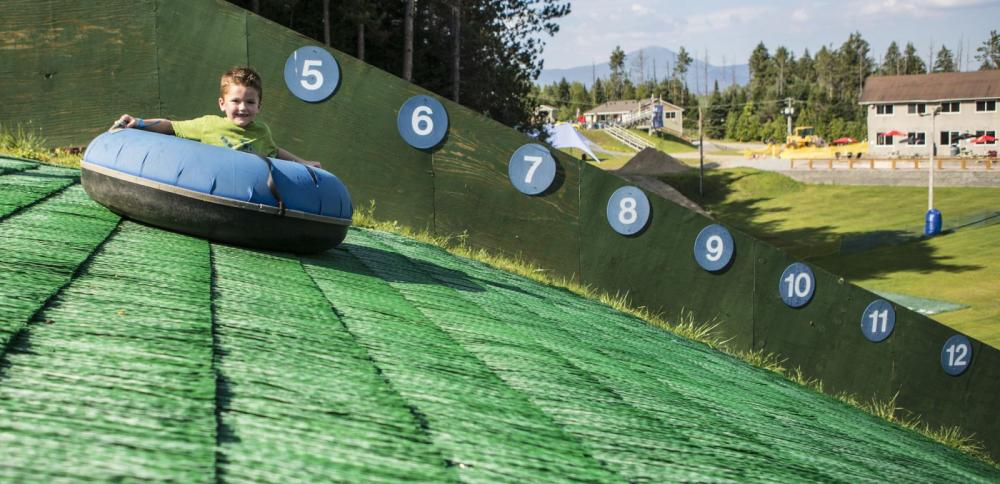 This is another spot along Main Street that will keep the kids busy and excited. There's lots to touch and see in this store. Just don't call it a toy store! They're considered an experience in imagination and educational experimentation. Otherwise known as play. If you do purchase souvenirs and gifts for the kids, this is an affordable spot.
It's a little bit of a drive from Lake Placid, but it's worth it — you'll get to walk on the wild side in this outdoor and indoor campus covering 81 acres. The Wild Center is filled with educational and hands-on exhibits highlighting Adirondack nature. It also has hiking trails, guided canoe trips, installations, and the Wild Walk. The Wild Walk experience includes a four-story twig tree house and swinging bridges, and a life-size spider's web where people can hang out. There's an over-sized bald eagle nest at the highest point where visitors can perch and watch the life of the forest from a whole new point of view.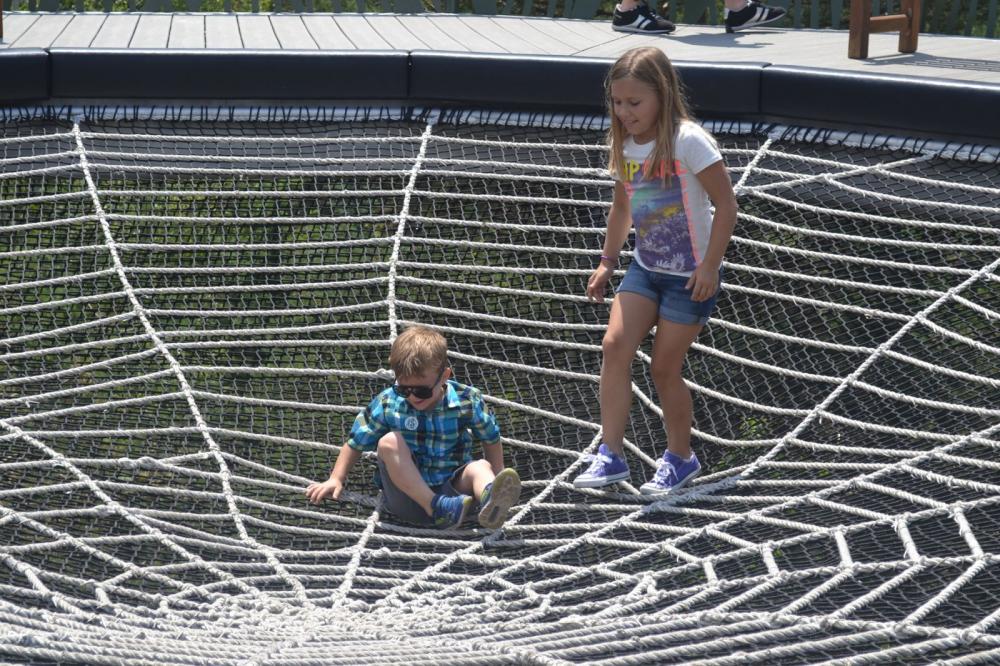 This historic movie theater, still in its circa 1926 glory, is affordable and always shows at least one kid friendly major motion picture. It's the local theater right on Main Street. Movies are a great way to unwind after a day of outdoor fun.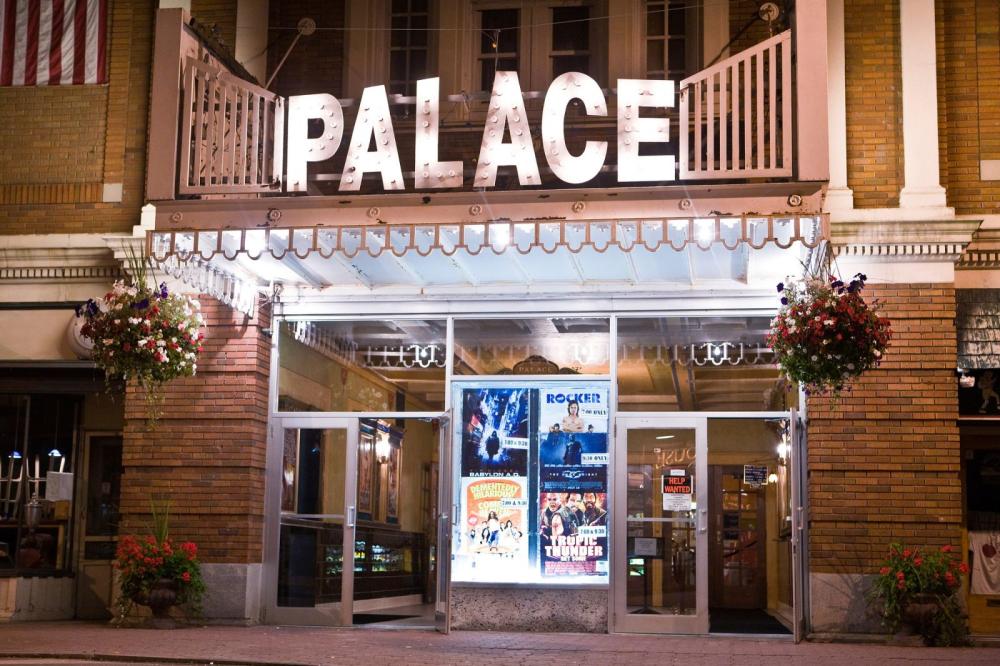 ---
If this list didn't convince you, there are plenty more attractions to check out in Lake Placid. Stay with us. Dine with us. Play with us.