Planning a vacation is hard. It's no easier when you have a furry friend or two (or three) to plan for, and even harder when you have to leave them at home. I'm here to let you in on a little secret that may just change your traveling life.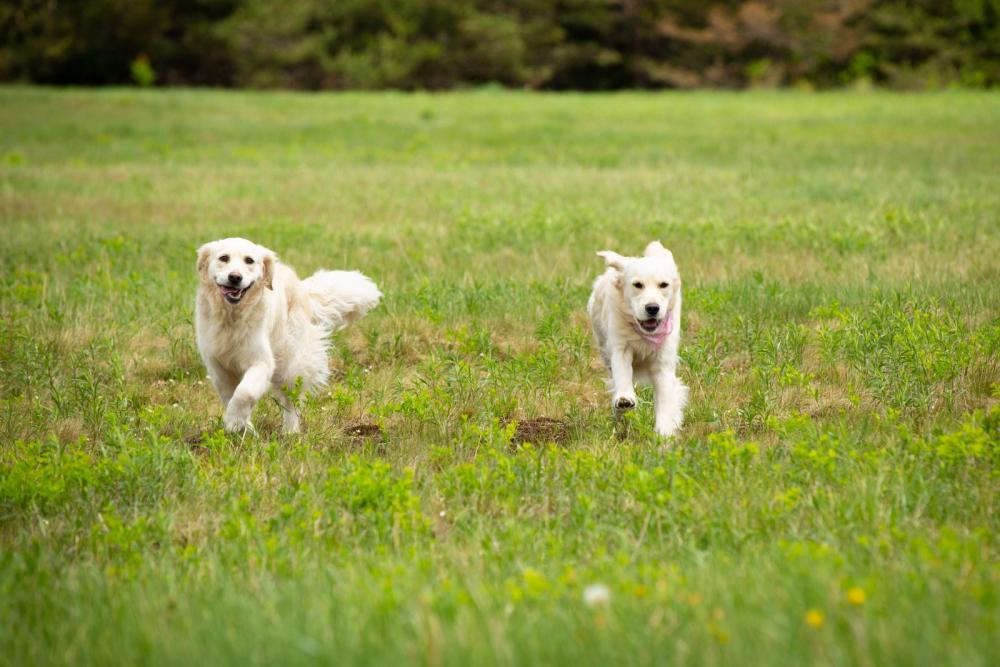 Lake Placid is super pet friendly! Some will even argue that the dogs outnumber the people in this little Adirondack town. And whether you are looking for a remote camping trip full of adventure or a cozy hotel and a night out on the town, your pets can come along for the ride. Here's my guide for the perfect pet friendly Lake Placid vacation.
Take a hike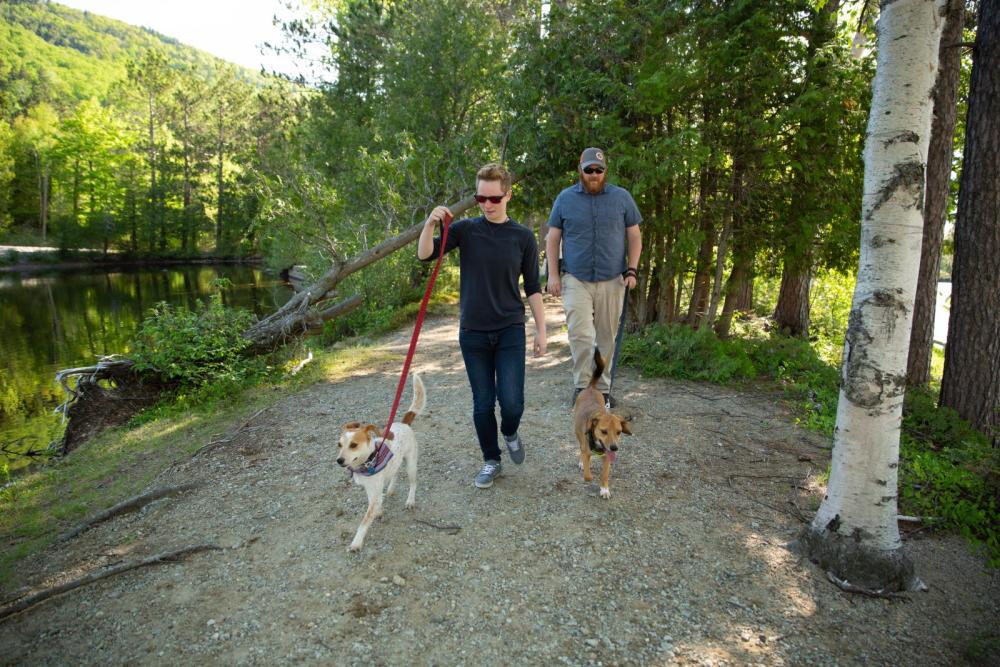 While there are so many reasons to visit Lake Placid, the endless views and backcountry adventures are what sold it for me. The Adirondacks is home to the largest trail system in the nation including over 2,000 miles of marked trails. From the center of town the High Peaks stand proud with amazing views of Marcy, Algonquin, Iroquois, Cascade, and so many more. For a more remote experience, leave the High Peaks Region behind and explore some of the other wilderness areas in the Adirondacks. Whether you choose to hike the close-to-town Cobble Hill or take on the Great Range, your pup is the perfect hiking companion. Please note that pets are not allowed on any hikes starting at the Ausable Club, and it is always good practice to check with the DEC on trail rules before you head out.
Go sightseeing
Maybe a drive to the top of Whiteface Mountain—the fifth tallest peak in New York—is more your speed. Don't worry, you can take your pet there too. The Whiteface Veterans Memorial Highway is open for the summer season daily from 8:45 a.m.- 4:30 p.m. Make sure to stop at the viewing points along the way to take in the views. It will be a trip you both remember for years to come.
Endless play at John Brown Farm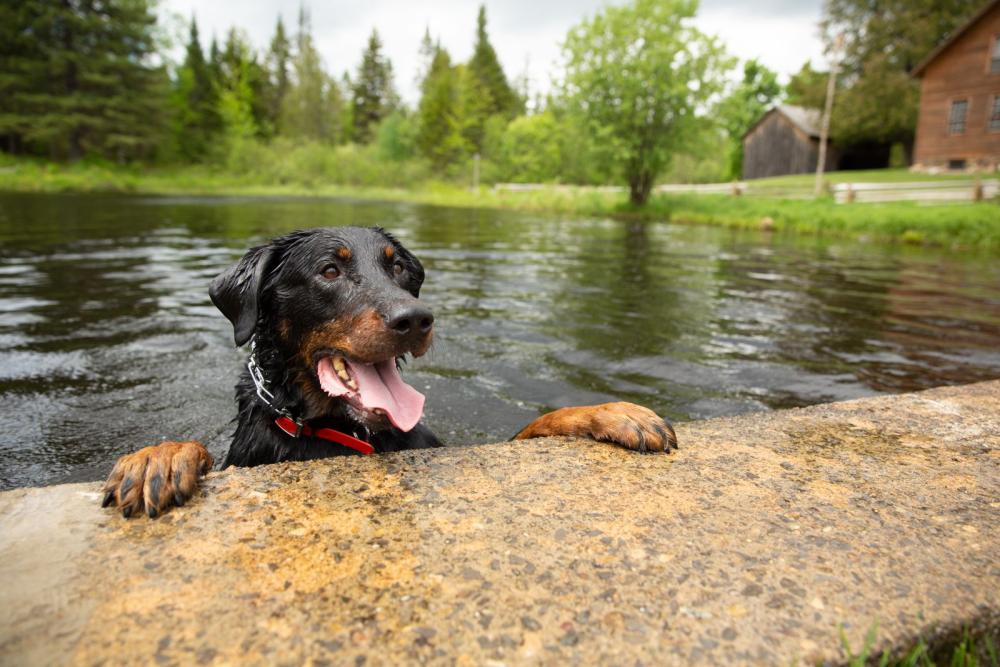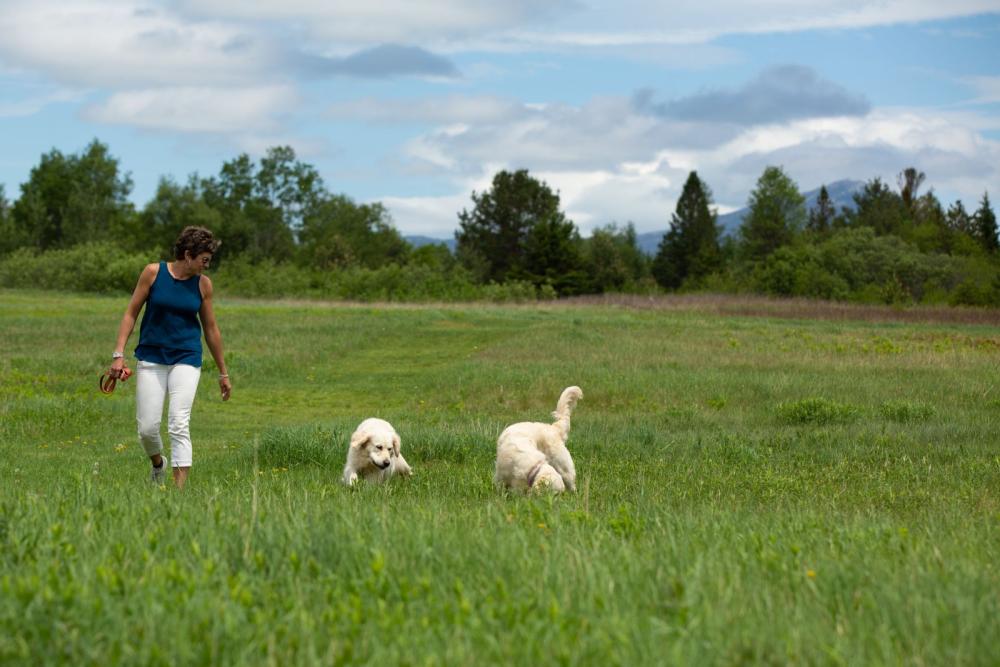 Just because you are tired after a day of hiking doesn't mean your dogs are ready to rest. Head to John Brown Farm for hiking trails, a game of fetch in the open field, and a swim in the pond. John Brown Farm is also the home and gravesite of abolitionist John Brown.
Take a walk down Main Street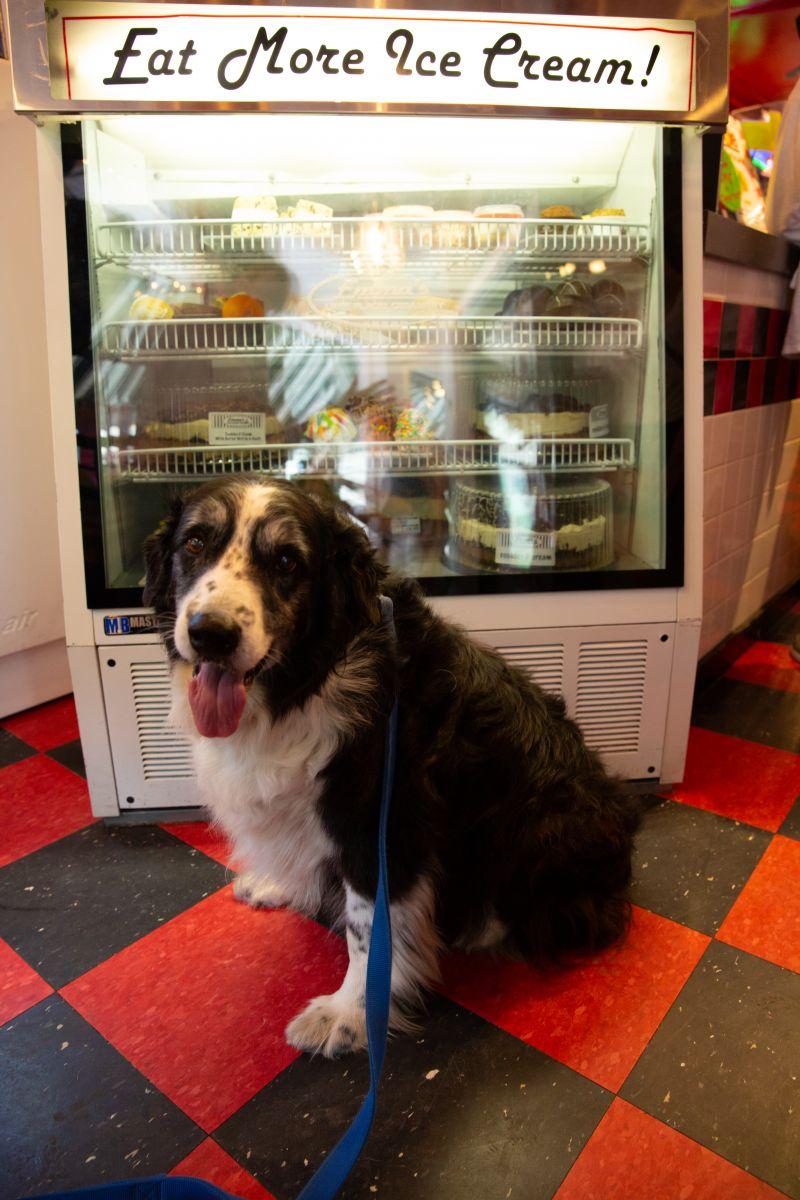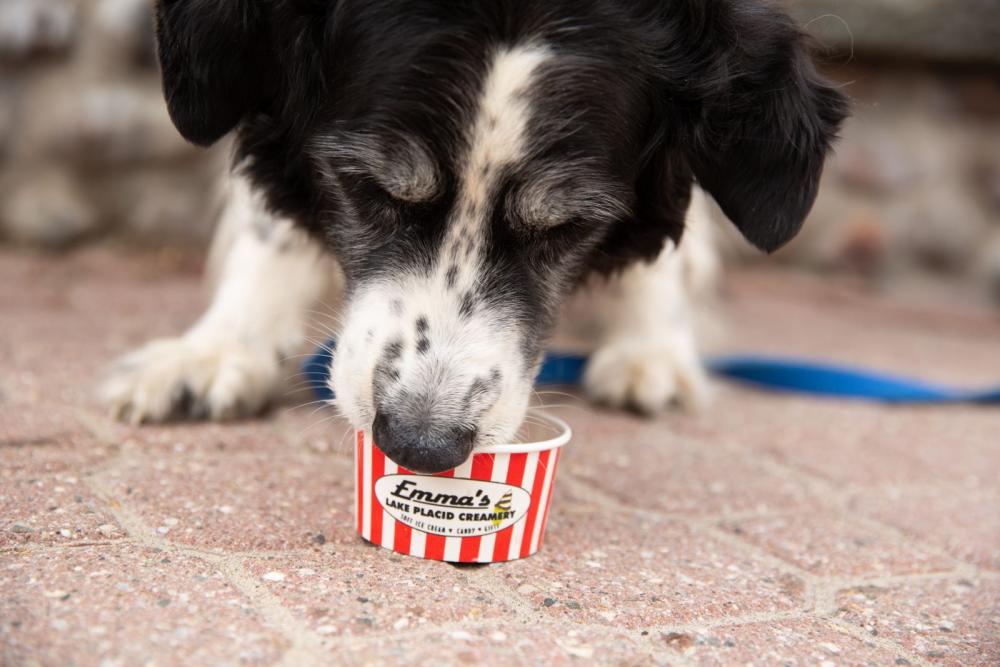 Lake Placid's
Main Street
is the perfect place to go for a stroll with your dog. Shop owners often put water bowls for pets on the sidewalk and hand out treats to your furry friends that stop in their shops. For a double treat, stop at
Emma's
Lake Placid Creamery and order ice cream for two. Their doggy bowl includes vanilla ice cream with a bone on top.
Make some doggy friends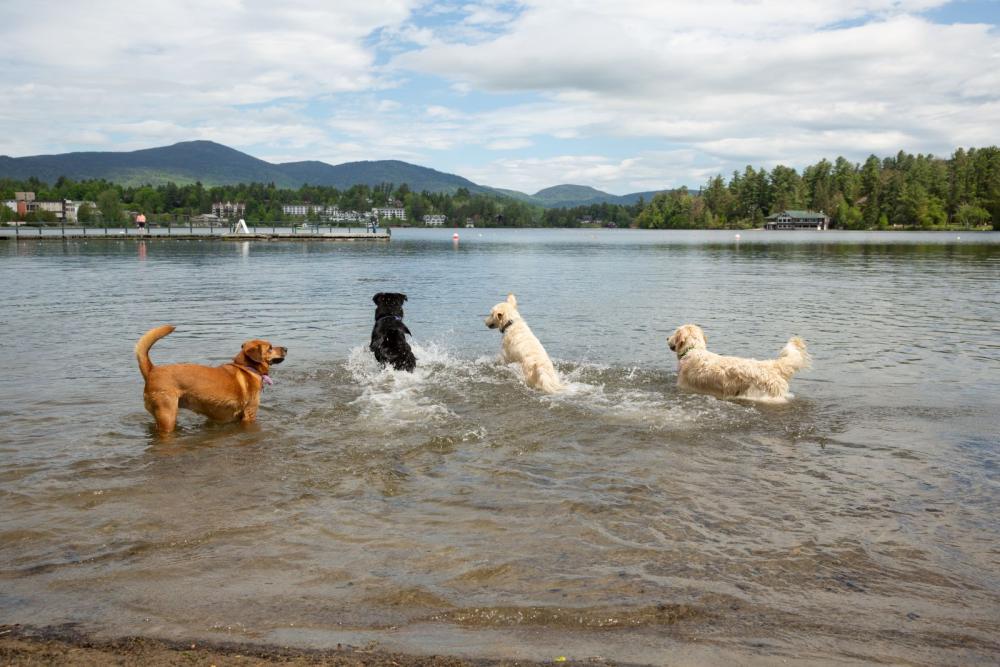 Are you the proud owner of a social pup? A walk around Mirror Lake is a sure way to meet other doggy friends. The 2.7 mile loop offers great views and spots where you and your dogs can jump in the lake! To really test your chemistry, rent a canoe and spend the afternoon paddling together.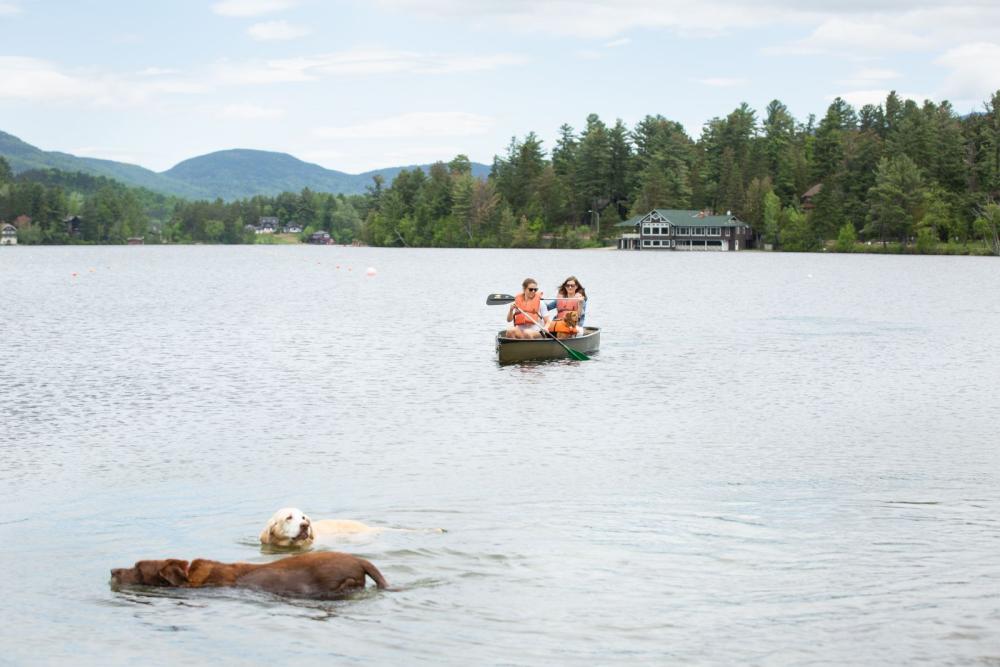 Dinner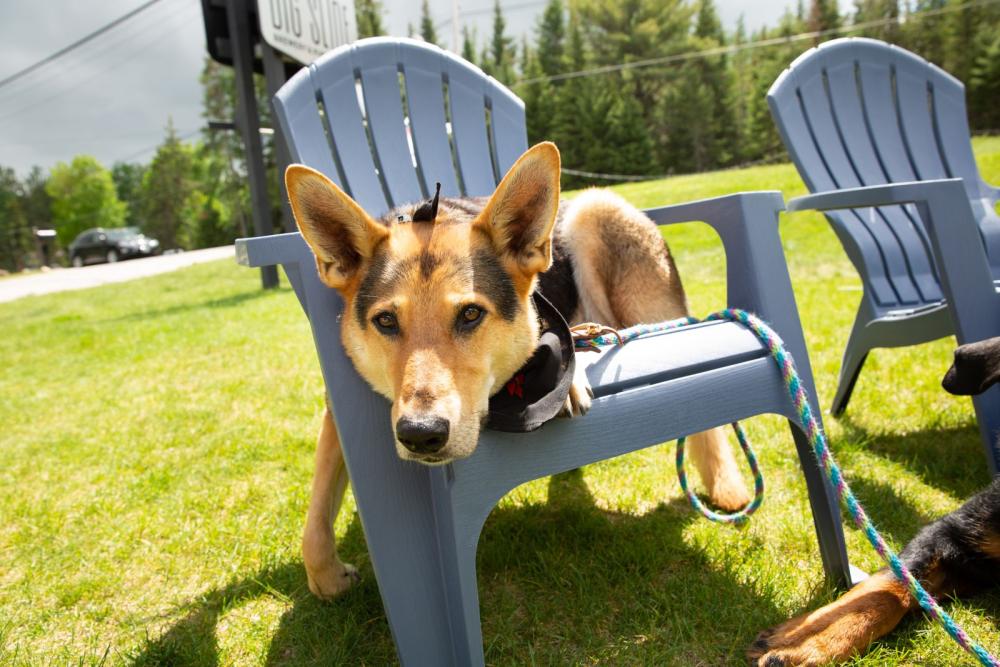 Lake Placid has a long list of
restaurants
and there is something for every human and dog. In the summer, many restaurants have pet friendly patio seating. Head to Big Slide for good brews (and use the hashtags
#dogsofbigslide
), Delta Blue for live music, Liquids and Solids for an adventurous menu, or Lisa G's for family friendly fare.
Are you and your pup ready to head to Lake Placid? There is also a selection of pet friendly lodging options and even more camping spots!
---
This week in ADK related news:
Ausable awe
Groove to free music
Go-to kids fun
Road cycling recipe
VIC nature fix
Rollin' through Rollins
Flock to Seagle