Everyone has a picture in their head of that delightful "cabin in the woods." This is a wonderful choice for a classic Adirondack experience, whether you are thinking of a couple's getaway that is all about the skiing and snuggling, or seeking a family adventure, with snowshoeing and s'mores around a firepit.
Considering a cabin also contains more options than you might think. Just as everyone has their own favorite candy choice when presented with a chocolate sampler, our range of possible cabins offers a lot of variety.
Here are a few to consider.
Your own forest
Head to Van Hoevenberg Lodge & Cabins and enjoy beautiful mountain views from 30 miles of backcountry trails. They have cute little cabins on their own five-acre property, perfect for a day spent cross-country skiing or snowshoeing.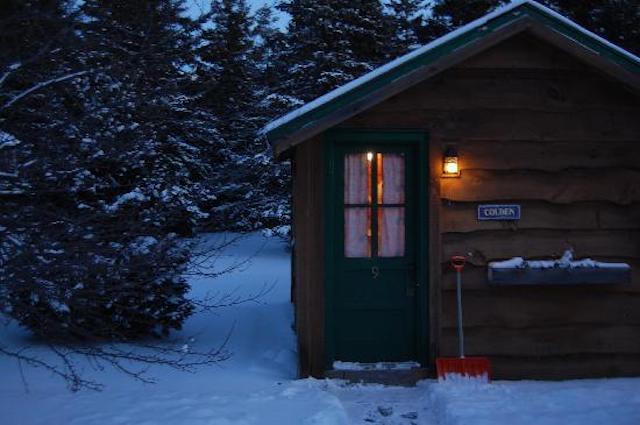 Choose from a two person Couple's Cabin or a four person Family Cabin with fully equipped kitchens, dining tables, private bathrooms, and free Wifi. Also available is the five bedroom lodge with two porches and plenty of room for 10-12 people.
Craving more winter action? It is a mere 6.5 miles from the Olympic Center, and minutes away from the Mt. Van Hoevenberg Cross-Country Ski Center and the Olympic bobsled and luge run.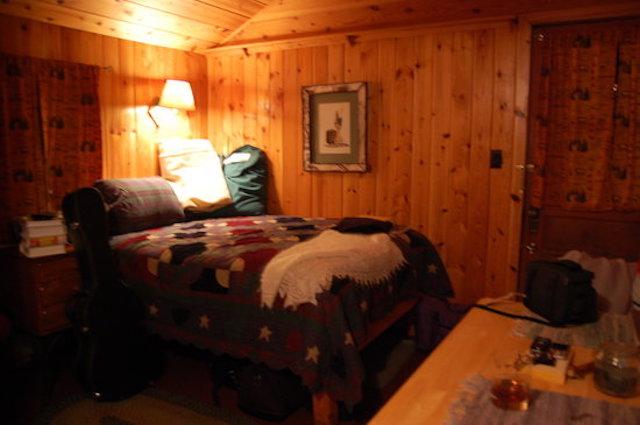 There is a fire circle with free firewood and a gas barbecue grill for guests. Wildlife abounds on the property.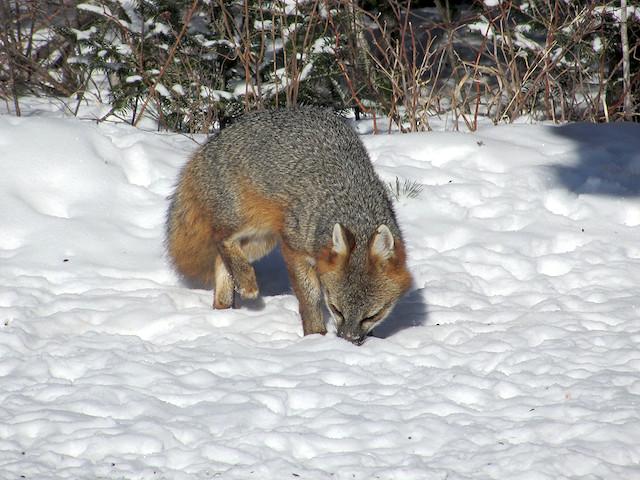 The owner is an Adirondack Guide who offers his thirty years of experience as a unique concierge service. Ask about a custom adventure.
Your own lake
If you're looking to enjoy a roomy cottage on the shores of Lake Placid lake, consider Placid Bay Inn on Lake Placid. They have the Mallard Cottage or the Country Comfort Cottage, both with stunning views.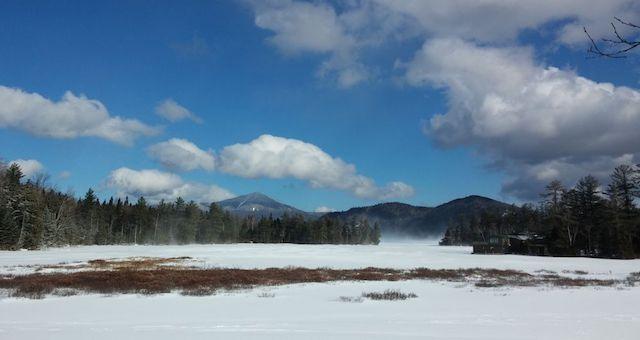 The lake is lovely any time of year, a vista of water, forest, and mountains. Both cottages have been recently renovated and include maid service and discounted ski tickets.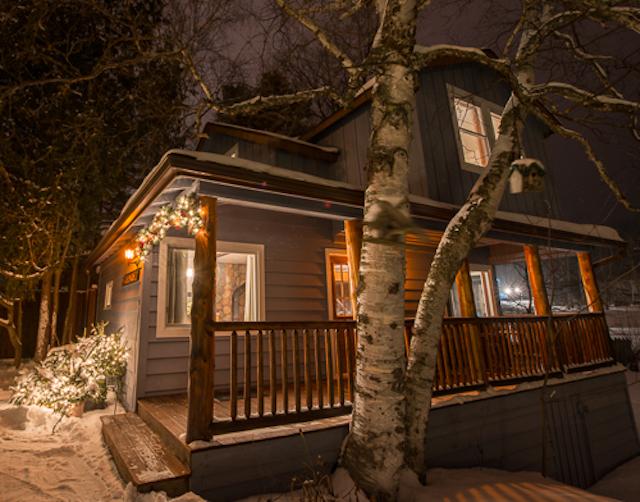 Revel in the views of Lake Placid and Whiteface Mountain from the living room, full kitchen, and two of the bedrooms. Full sidewalks, plowed by the miniature sidewalk snowplow, let you reach the abundant local dining or go for a sunny stroll to the downtown shops and restaurants, only a half mile away.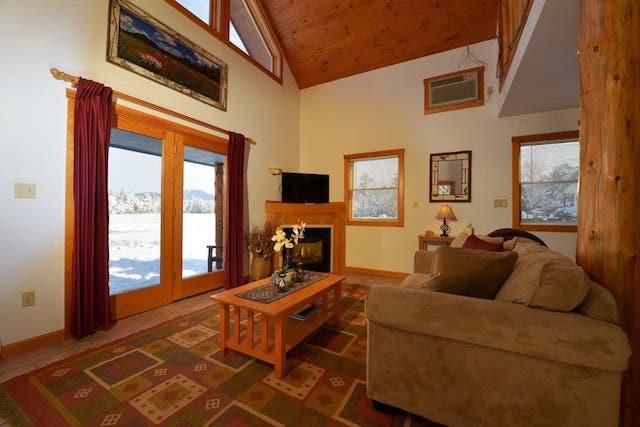 At the Mallard Cottage, you can see the fireplace from the kitchen, living room, or loft bedroom. The French doors in the living room open to the front porch, Lake Placid, and a beautiful meditation pool.
Perfect for those who like to experience timeless nature from polished surroundings.
Your own lodge
For a one-of-a-kind experience, there are the extraordinary guest cabins at Lake Placid Lodge. Choose from 17 slightly different ones, all with their own individual charms. Each one was designed and furnished with hand-crafted details as well as enchanting views.
Choose from those only steps from the water, or a group focusing on splendid bathrooms, with soaking tubs and walk-in showers. Share a two bedroom cabin or revel in privacy in a secluded one-room suite with a hand-built king feather bed, a two-person jetted tub, dry sauna, and a steam shower.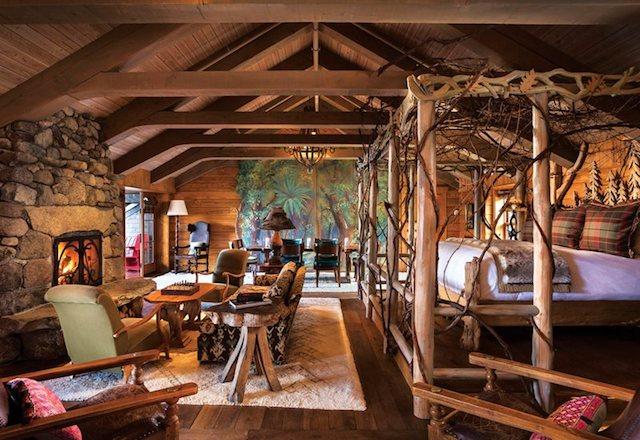 Guests have free use of cross-country skis, snowshoes, and toboggans in winter. There are nightly bonfires with complimentary hot chocolate and s'mores. Choose from two on-site dining rooms, from the welcoming Maggie's Pub to the farm-to-table freshness and sophistication of Artisans Restaurant.
There is also the option of arranging a private meal in the Wine Cellar.
Lake Placid Lodge is the only luxury resort on Lake Placid, and they do their best to make guests feel no particular need to venture far if they don't want to, with dining, shopping, and trails all on the premises. There are also billiards, backgammon, chess, cards, a reading library, and many fires to gaze into.
All of these fine Adirondack traditions are still only minutes away from Lake Placid, Whiteface Mountain, and our other winter attractions. It just feels far away from everything.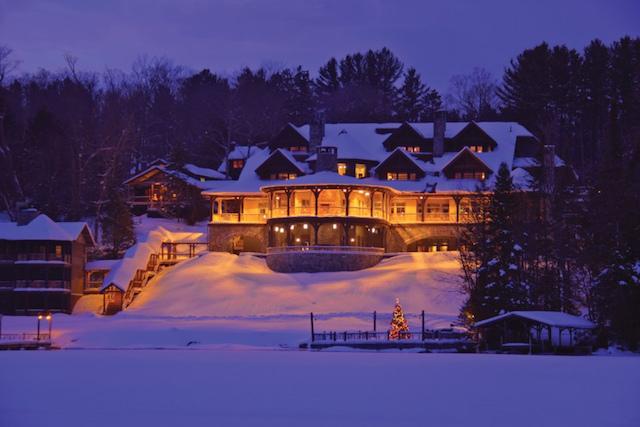 Whatever your own combination of access, gorgeous nature, and plenty of room or small enough for only two, Lake Placid can make those cabin dreams come true.
Explore all the possible cabins and cottages. Come into town for a fine meal. There's more to love in our great winter outdoors.
---