'Tis the season to buy gifts, and I'm here to help you out. Want to get all your shopping done in one day? Just follow my suggestions and you'll find everything you need on Lake Placid's Main Street!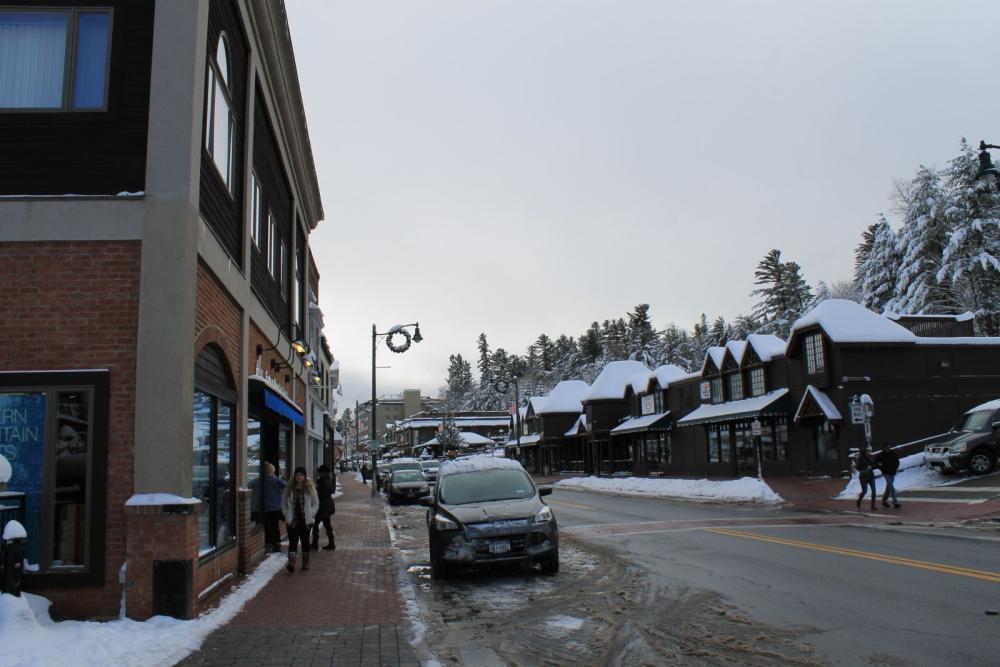 Let's go shopping! 
Mom
Jewelry, purses, pottery, home decor — Moon Tree Design has all of it, and your mother will love each beautiful, hand-crafted piece!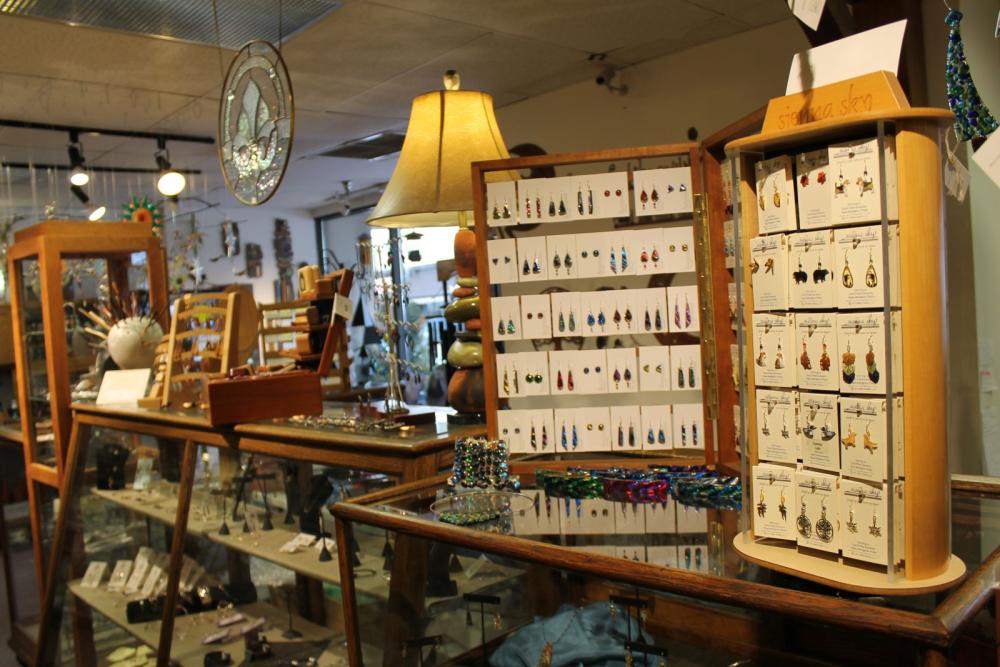 She'll look great in a new sweater from Ruthie's Run, or you can get her a matching purse and boots set there with jewelry to complement it.
Dad 
Stouts and Stogies is basically the man cave of stores, and you'll be sure to find something there that Dad will love. If your father is a barbecue kind of guy, there's a whole section of stuff that will up his grilling game. If he's into cigars, there's a wide selection of cigars, humidors, and other cigar-related accoutrement to add to his collection.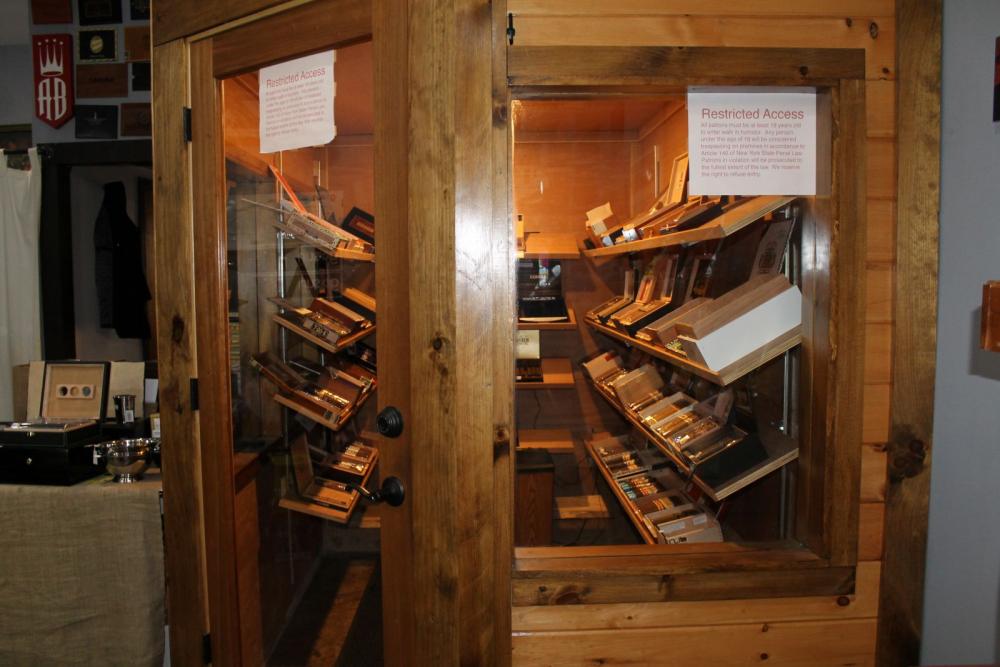 Or stop next door to the Lake Placid Gift Co. and have Cathie engrave a set of rocks glasses with Dad's name and an Adirondack image. He'll love it! 
Sister
Remind your sister to write home with a set of adorable note cards from Mary Ballou Designs. Or get her a desk calendar that reminds her of the Adirondacks all year round. 
Or visit Two Harts, my personal favorite, and pick up a stylish poncho, glittery sweater, or pair of leggings. If you don't know her size, a cute hat, scarf, or necklace will do the trick.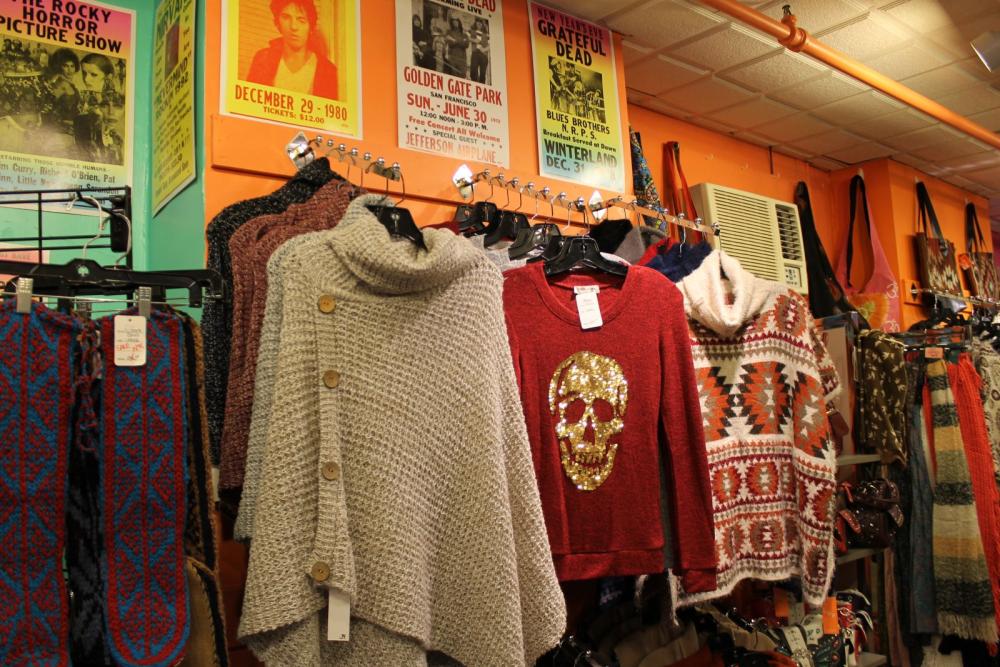 Brother
Have you ever checked out the sock wall at Imagination Station? If you haven't, now is the time. They have a whole slew of options for fun socks, including both hilarious ones with silly designs on them and beautifully designed ones that have peacocks or majestic unicorns, and your bro will love them!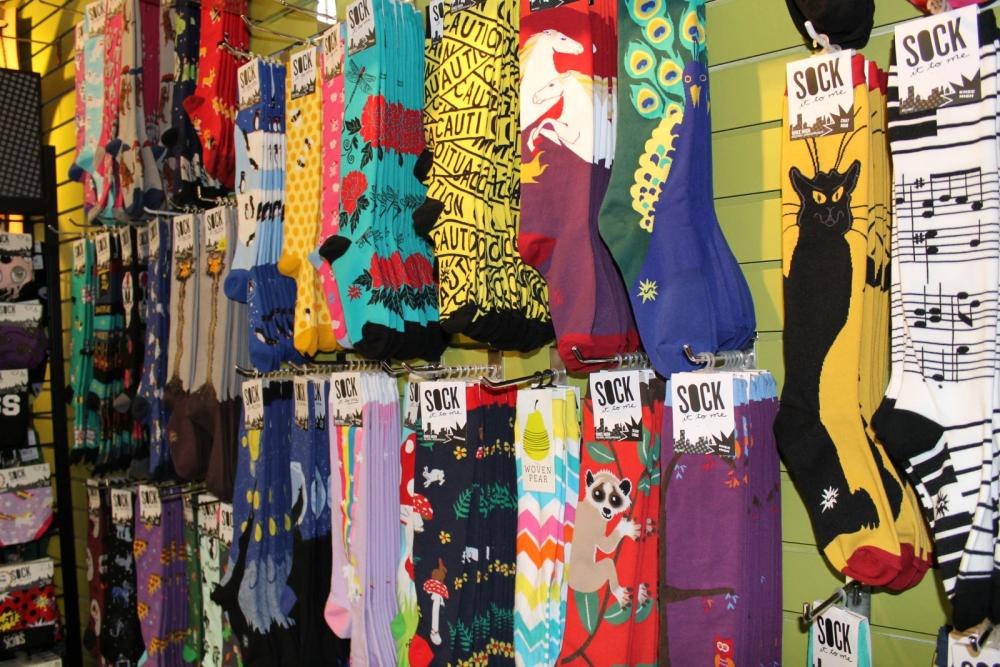 If your brother's a hockey guy, you'll be able to find the perfect gift for him at the US Hockey Store. Get his name put on a replica of the hockey jersey Team USA wore during the 1980 Miracle on Ice game, or buy him a shirt or flag with the logo of his favorite NHL team. 
Boyfriend
Is your guy is into music? You'll find an assortment of band T-shirts at Two Harts that he'll never take off, from AC/DC to the Grateful Dead. Or get him some band posters to plaster the walls of his man cave.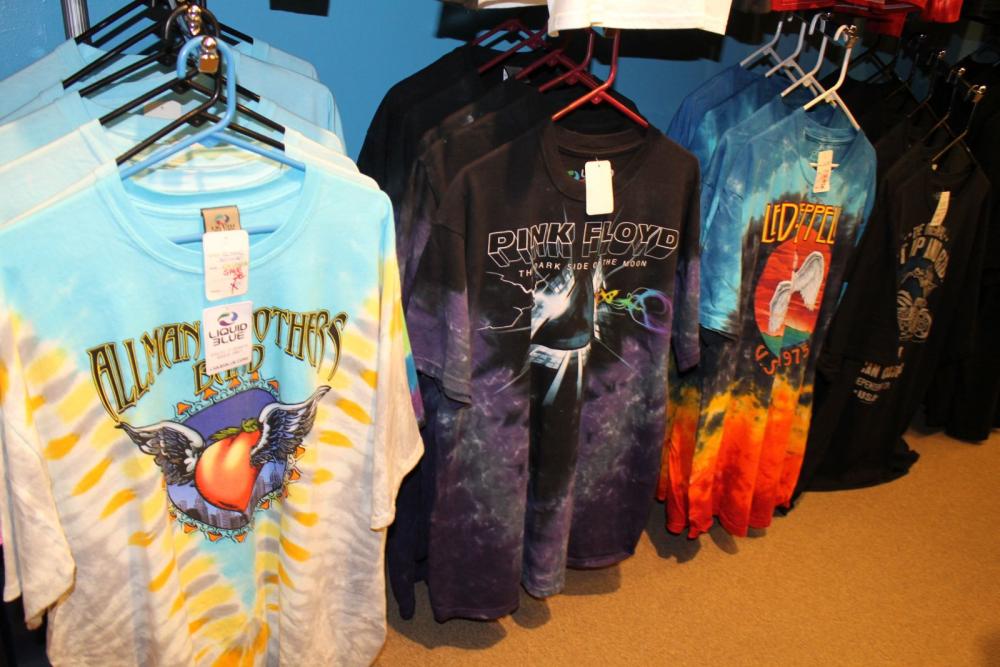 Stouts and Stogies might be a good bet for your boyfriend if he's a beer person. They have a large cooler full of hard-to-find bottled brews, plus three taps from which you can fill a growler.
If you have a great photo of a special moment between the two of you, bring it to The Bookstore Plus and have them put a custom frame on it. If you catch a tear in his eye when he opens it, it's probably just because he was just chopping onions, or maybe not!
Girlfriend
It's hard to go wrong with something shiny and pretty for your girlfriend, so stop by Darrah Cooper Jewelers to choose from their selection of necklaces, bracelets, earrings, charms, and other jewelry. If you're bad at picking out the right thing, send her there first and she can take photos to give you some ideas.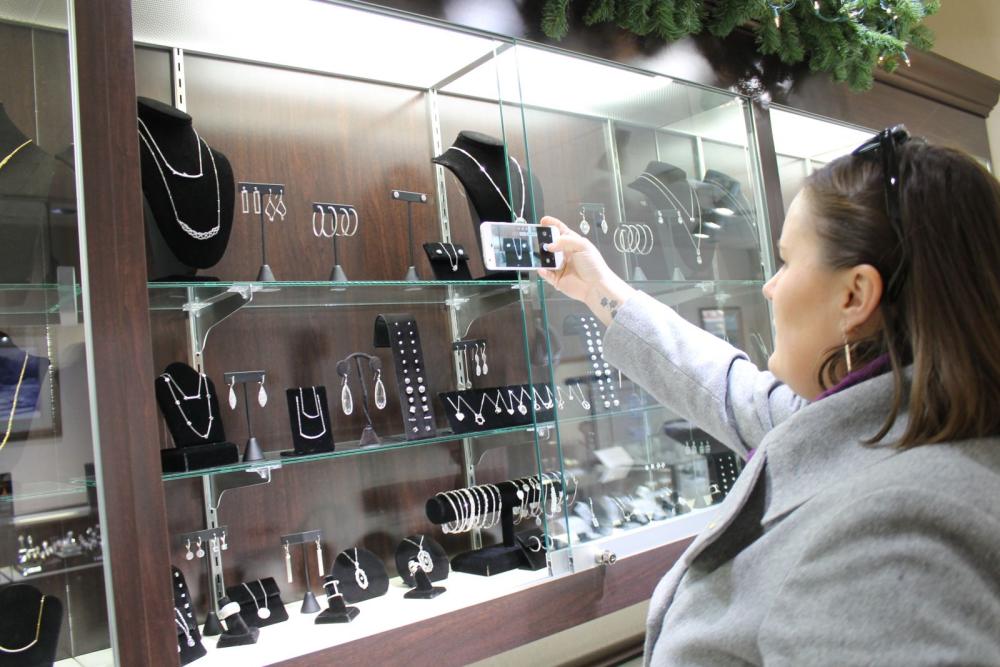 If you're thinking that it's getting to be the time in your relationship to tie the knot, Darrah Cooper also carries some beautiful options for engagement rings. Did you know that eight of the 10 most popular days to get engaged happen between Thanksgiving and New Year's Day? It's time to make this year even more festive than usual, and give you something to talk about at all those family gatherings you'll be attending together.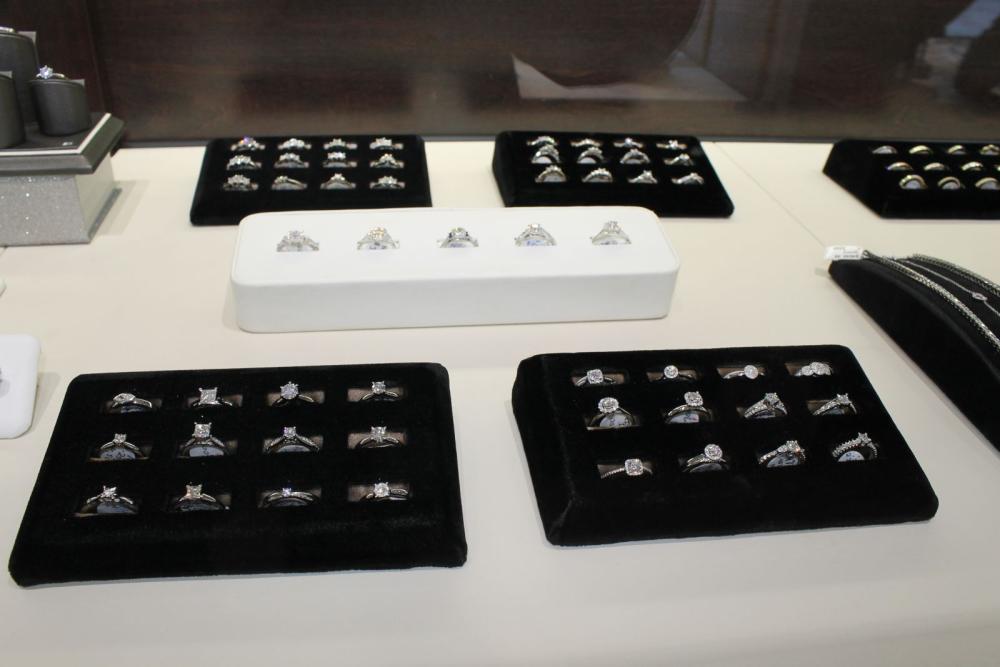 Spouse 
If you're already married, you may find that it's tough to make time for romance with your husband or wife. So think about giving him or her a date night!
Grab a gift certificate for dinner and drinks at Smoke Signals or Top of the Park, then tickets to the movies at the Palace Theater. If it makes sense for you, think about booking a room at one of our indulgent resorts. Both you and your spouse will be thrilled to have an Adirondack getaway to look forward to!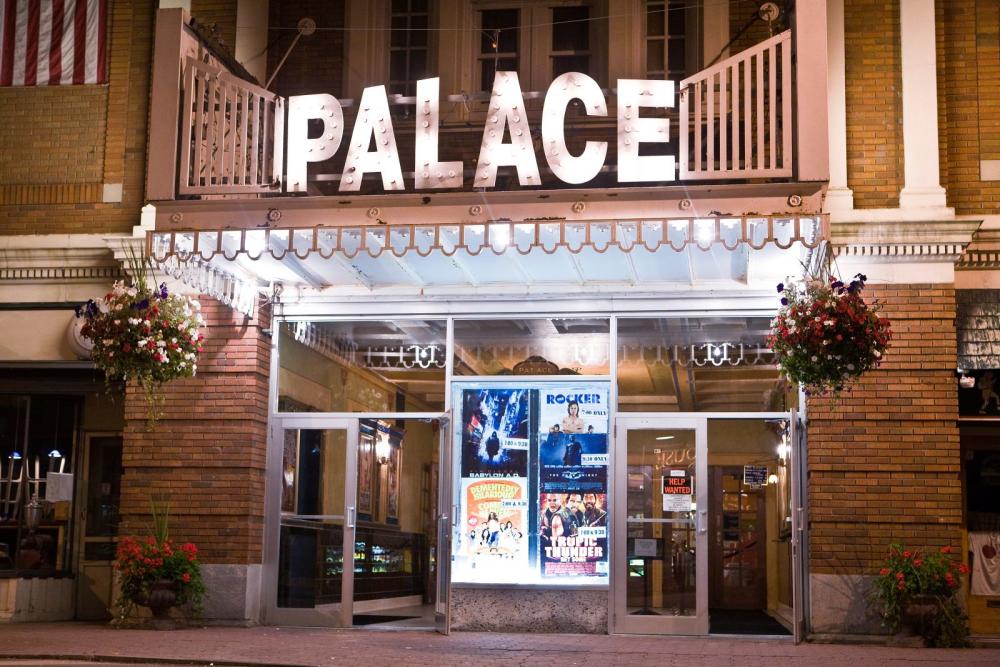 The kiddos
Critters is chock full of stuffed animals that the kids will love to cuddle with. They also have super fun clothes that the kids will love to wear, and parents will be happy with a practical gift. There are lots of adorable clothes for baby, too, so it's a great place to shop for friends if their little one hasn't arrived yet.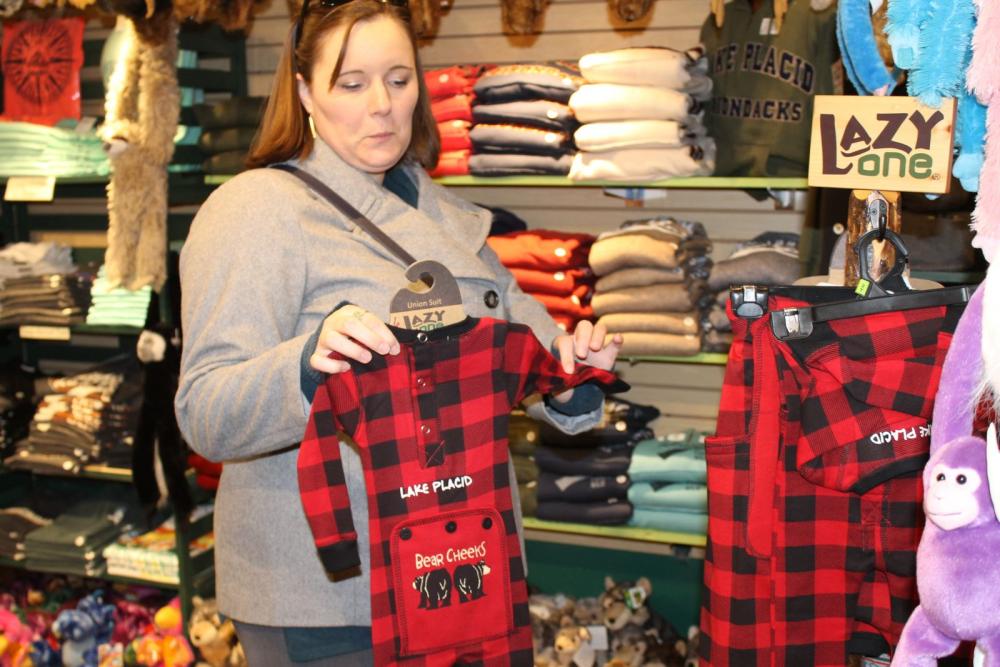 If you want to go educational with your gift giving, The Bookstore Plus has a wide selection of books that will help kids develop reading skills as they learn about their world.
Don't forget to stop by Imagination Station. There are tons of board games that will bring the whole family together, from new versions of games you've never heard of to wooden versions of classic board games that Grandma and Grandpa can enjoy along with the little ones. 
It's probably good to add some candy to your gift for kiddos, too! The Candy Man has an array of homemade chocolates that you can mix and match as you please, or choose from some of the more traditional fare.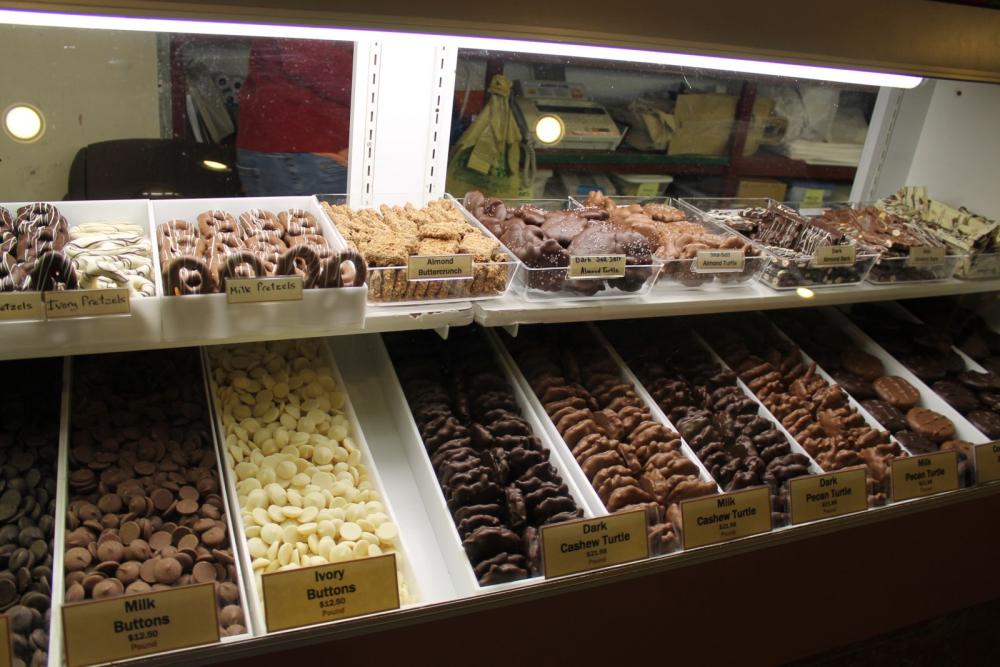 Pets and pet lovers
I don't know about you, but in our house, the dog gets more Christmas presents than anyone. Man and Beast will bring out the beast in you.
Make sure the dog and cat feel welcome with doggy and kitty ornaments from Lake Placid Christmas Company. They have a variety of ornaments with different breeds and colorings, so you should be able to find something close to your fur baby.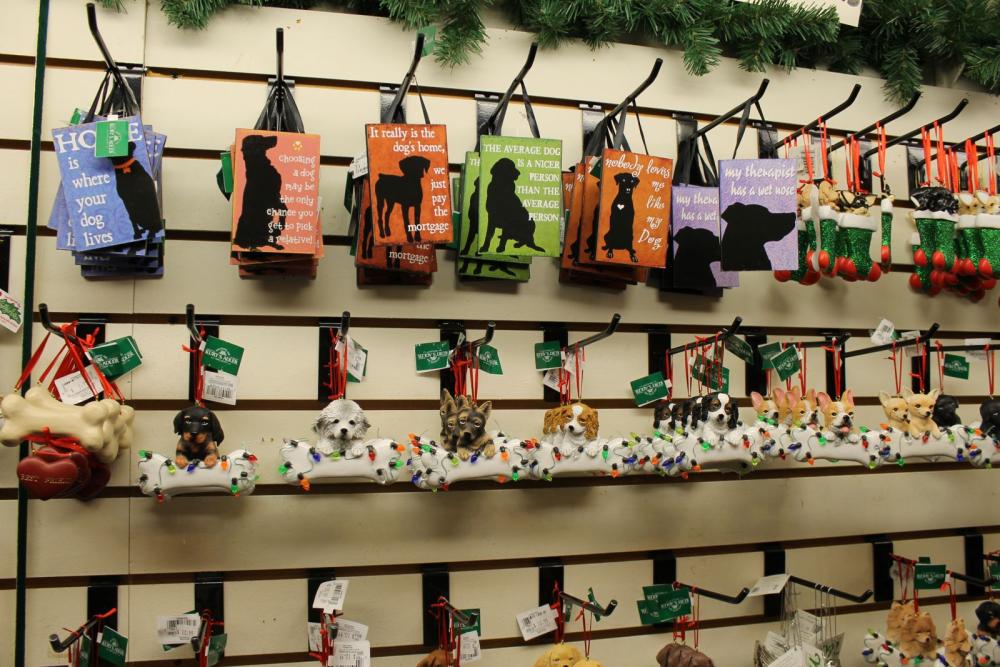 The artist
Did you know the Bookstore Plus has a ton of art supplies? Help your favorite artist stock up with quality paints, pencils, and notebooks. Or, if you don't know what she or he needs, try a book about famous artists. Or even a novel like "The Art Forger" that might pique the artist's interests.
The foodie 
Temptations has tons of options for the foodies in your life, from jarred and dried gourmet items to cheese plates and other serving items that will help your foodie friend when he or she wants to entertain!
Foodies will appreciate a gift from Saratoga Olive Oil, whether it be a gift basket full of bottles of flavored olive oils and balsamic vinegar, a gift set of flavored salt, or a single item in a decorative gift bag. It'll make for excellent appetizers at any holiday party!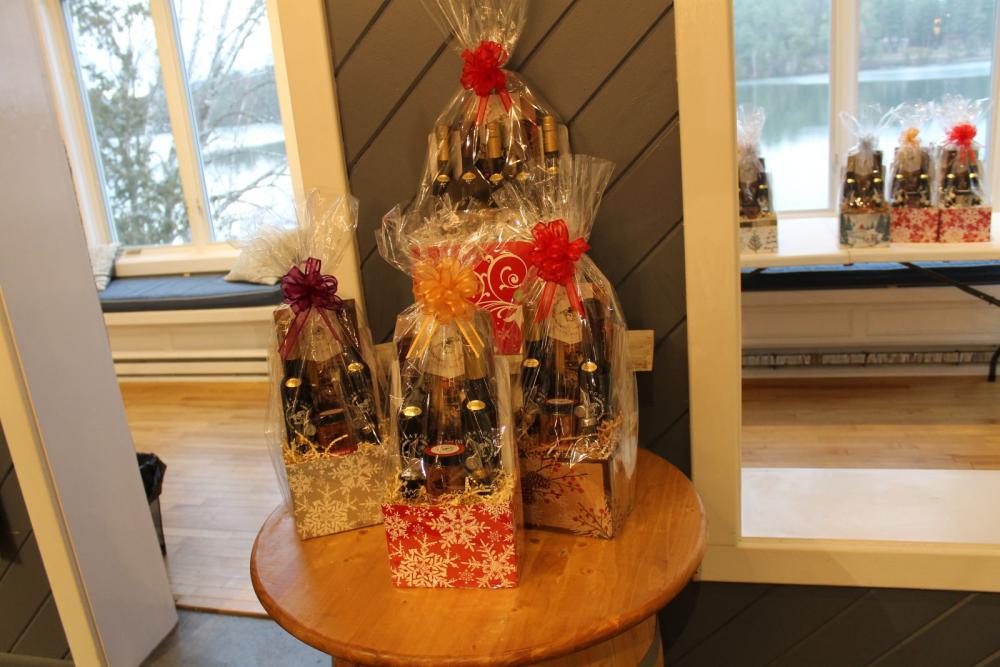 The 46er (or the aspiring 46er!)
If there's someone in your life working on hiking all the 46 High Peaks, they probably need a new pair of shoes. Help them out by getting them a pair at Fallen Arch, or let them choose what they need most by giving them a gift certificate. 
If they're already done their 46, help them show off by getting them a shirt from Bear Essentials with all the peaks listed on it! 
The hostess
Don't forget to hit up the Smoking Cork for a bottle of wine, or consider bringing a bottle of locally distilled liquor like Blue Line Gin or whiskey from Gristmill Distillers. 
Or if you want to go the cleaner route, Pure Placid has delightfully scented lotions and soaps that any hostess would be pleased to accept.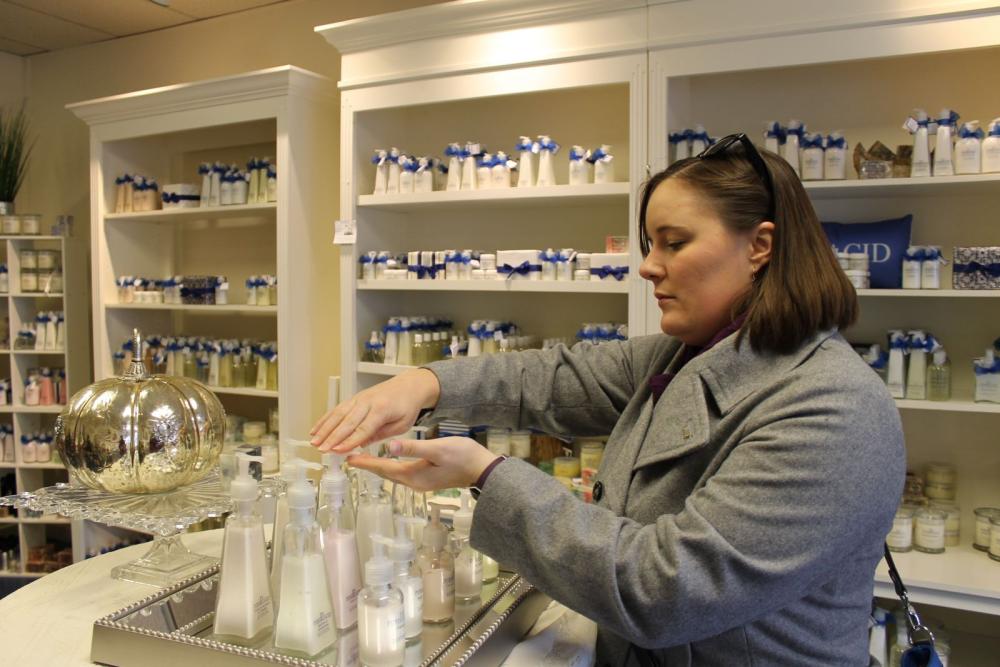 A bottle of flavored Saratoga Olive Oil will make any hostess happy that she (or he) invited you.
Everyone else
If you're buying a gift for someone who celebrates Christmas and you somehow haven't found anything for them after hitting all the stores on Main Street, the Lake Placid Christmas Company is the answer. This festive store stocks every kind of ornament you can possibly imagine: ones that celebrate various professions like doctors and lawyers; hobbies ranging from sports to horseback riding to music; pets of every kind; ornaments commemorating life events like a new baby, a new house, and driver licenses; and even random stuff like dinosaurs. (Man, I want one of the dinosaur ornaments!)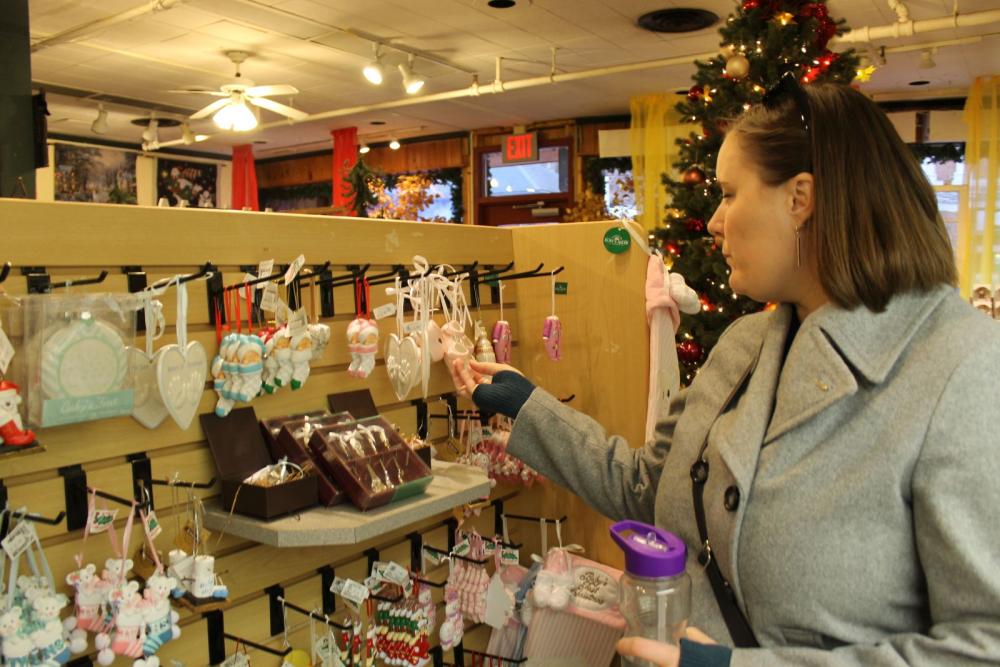 If you can't find an ornament that fits the person you're looking for, you can also get a personalized ornament with a name, dates, or even words and pictures commemorating someone's participation in something like Can/Am hockey or Ironman Lake Placid.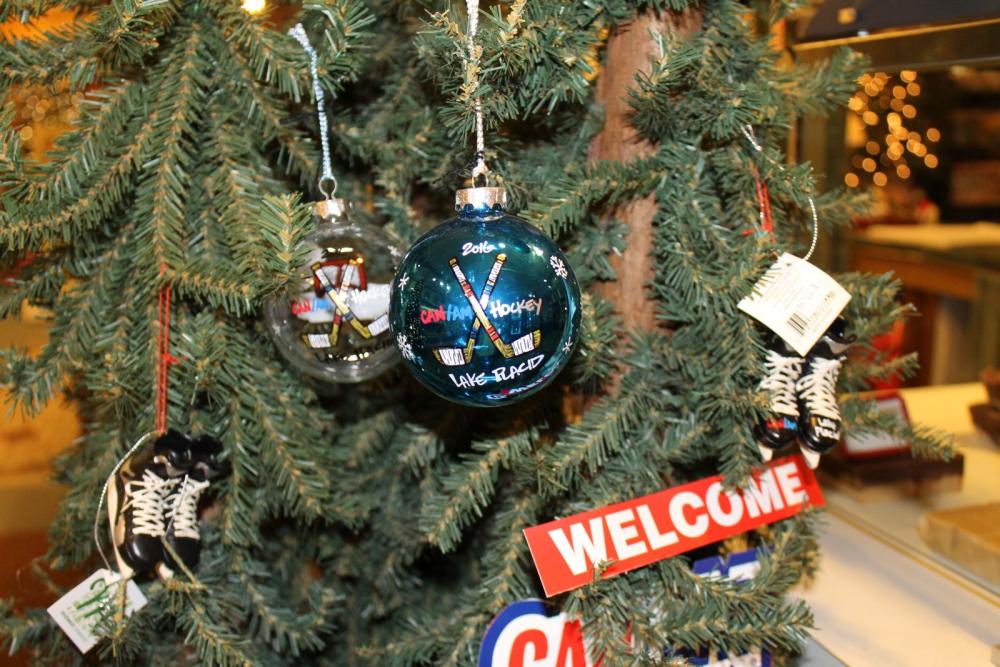 And if none of that works, they have plenty of fun Christmas signs and decorations that will work for just about anyone!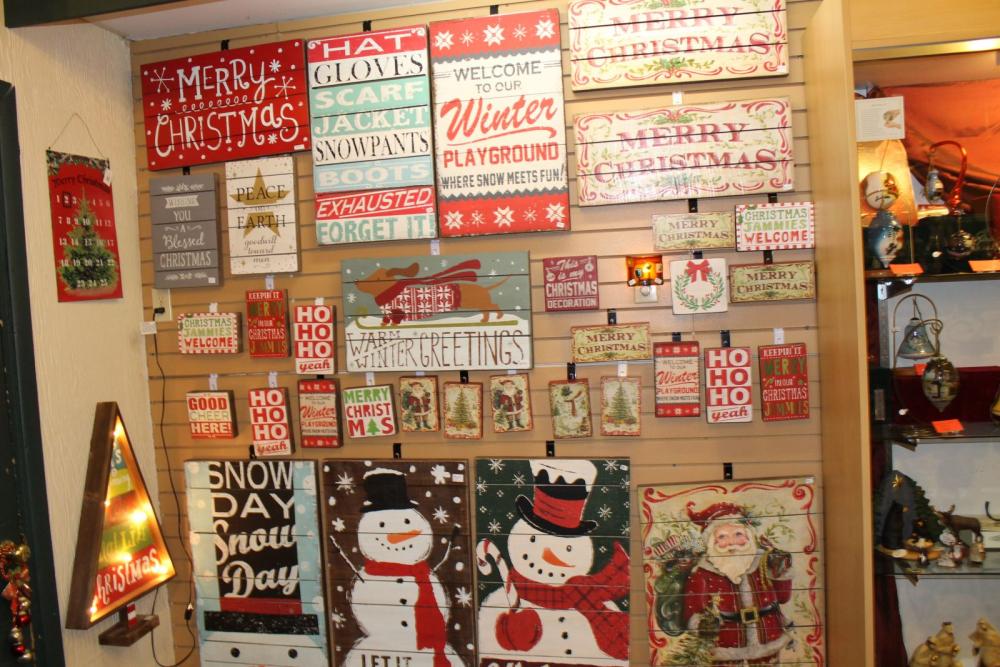 Wrap it up 
Once you've finished your shopping, Mary Ballou Designs and the Bookstore Plus both have enough wrapping paper and gift bags to make all your gifts look like perfection. Both places also have a great selection of holiday cards for all those people you want to connect with at the holidays but don't buy gifts for!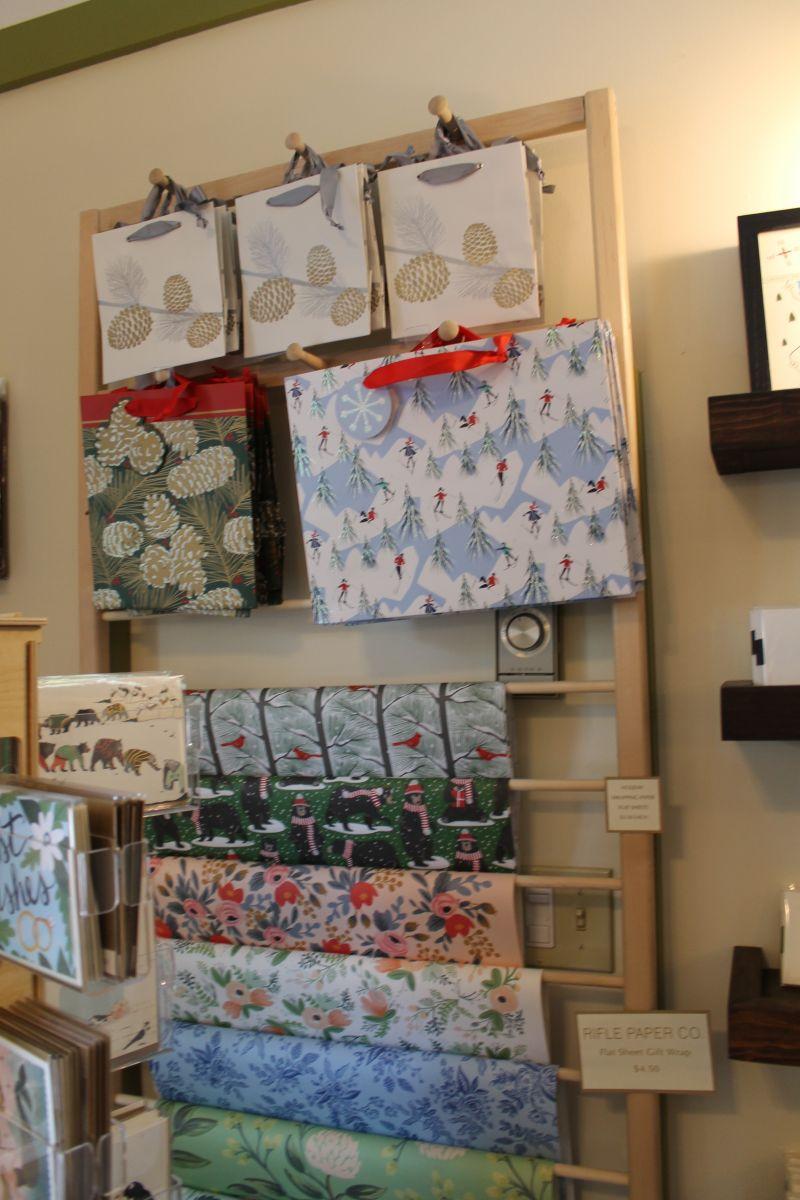 Happy holidays!
Lake Placid is the perfect place to invent your own perfect holiday! Don't forget to check out the great holiday events coming up this season like the Lake Placid Holiday Village Stroll and the Holiday Fun Zone. And make sure to plan plenty of time exploring outdoors, whether it be on the slopes, the many cross-country trails throughout the area, or the ice. Whatever you end up doing, all of us in Lake Placid wish you a very happy holiday season!