Separation anxiety is real. And I am not referring to my dog's angst, but of my own about leaving her behind. It's that feeling of guilt as you look into those sad, liquid dark eyes. And if I pack my hiking shoes in front of her, and she starts wagging her tail, my guilt is unbearable.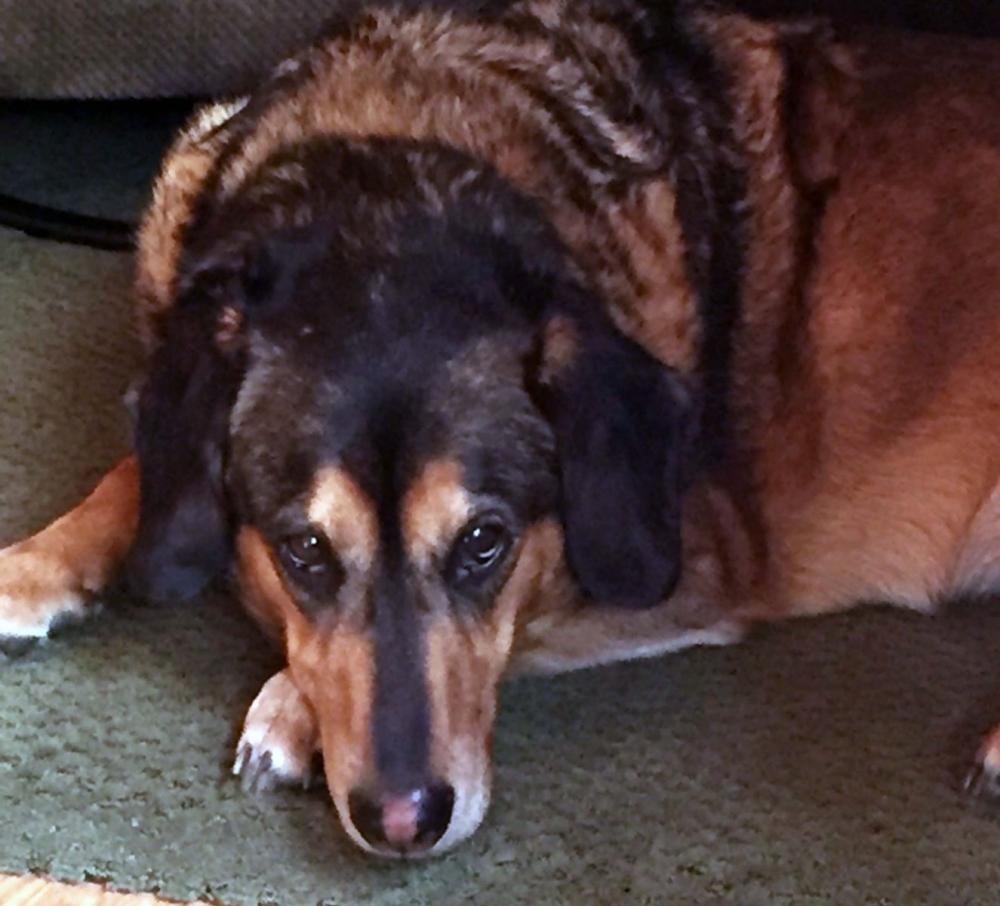 I want to save you from all of that, so I am happy to report that Lake Placid, our beautiful, water-side village ringed by Adirondack mountains, is not just dog tolerant, but downright canine hospitable. It is common to see dogs in hotel lobbies, on outdoor restaurant decks, frolicking on hiking trails, and swimming in our lakes. Thanks to the number of pet friendly hotels in Lake Placid, not only does every dog have its day, every dog has its weekend getaway, too.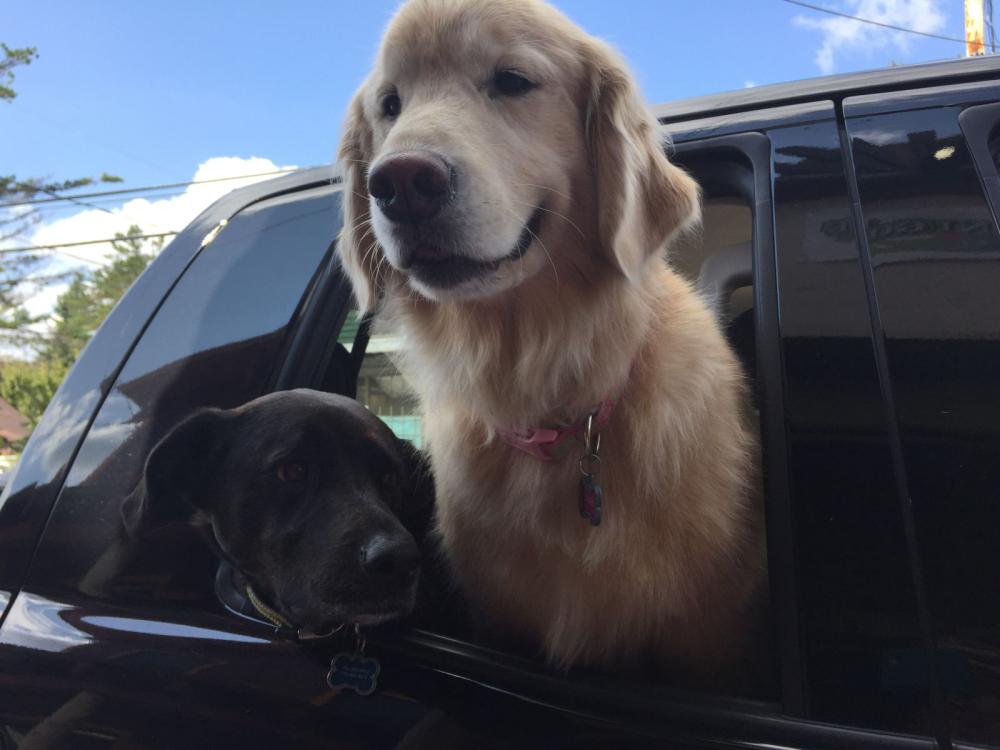 Let sleeping dogs lie
There are hotels, motels, cabins, and such that allow pets, and many even cater to them. Take the Golden Arrow Lakeside Resort. At check-in, four-legged guests are given gift bags. And according to marketing manager Olivia Zeis, dogs love jumping off their docks that jut out into Mirror Lake. She also noted they've hosted several varieties of pets through the years, including exotic birds and pigs.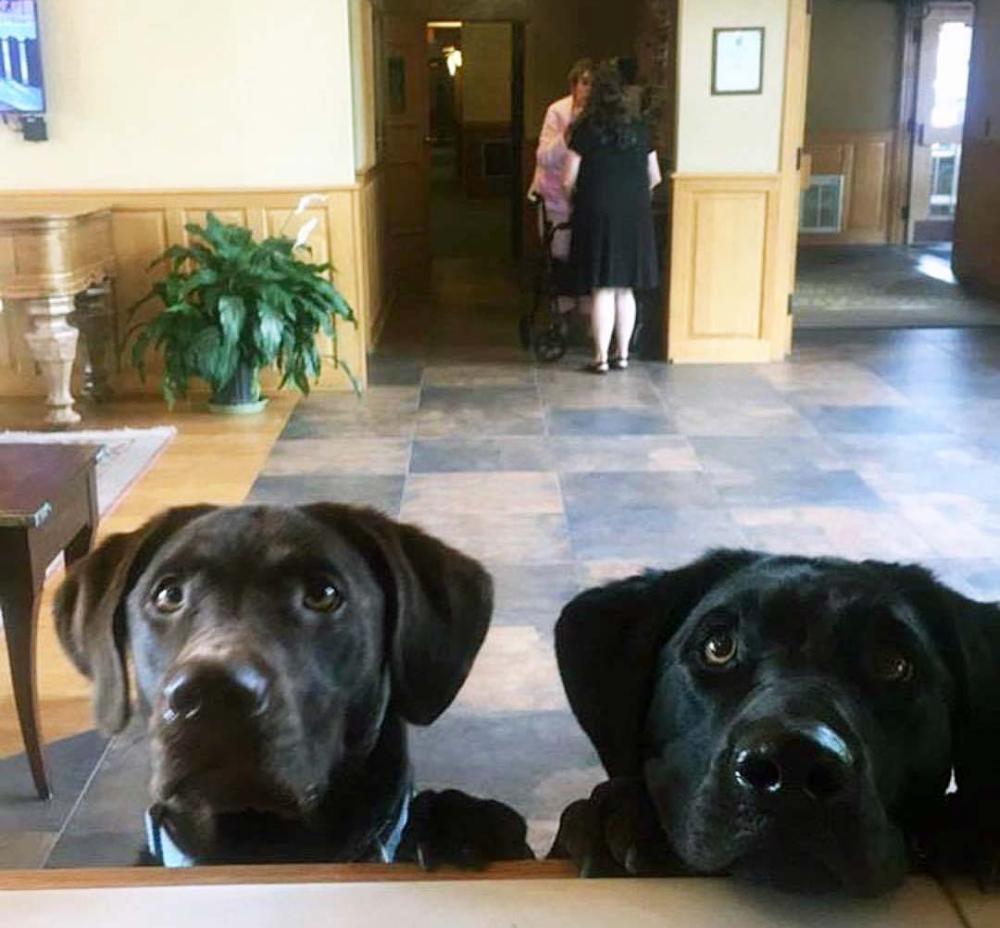 Down Main Street at the High Peaks Resort, dogs are are plied with biscuits and given a spiffy bandana at check-in. The pet-friendly rooms are equipped with dog beds and food and water bowls.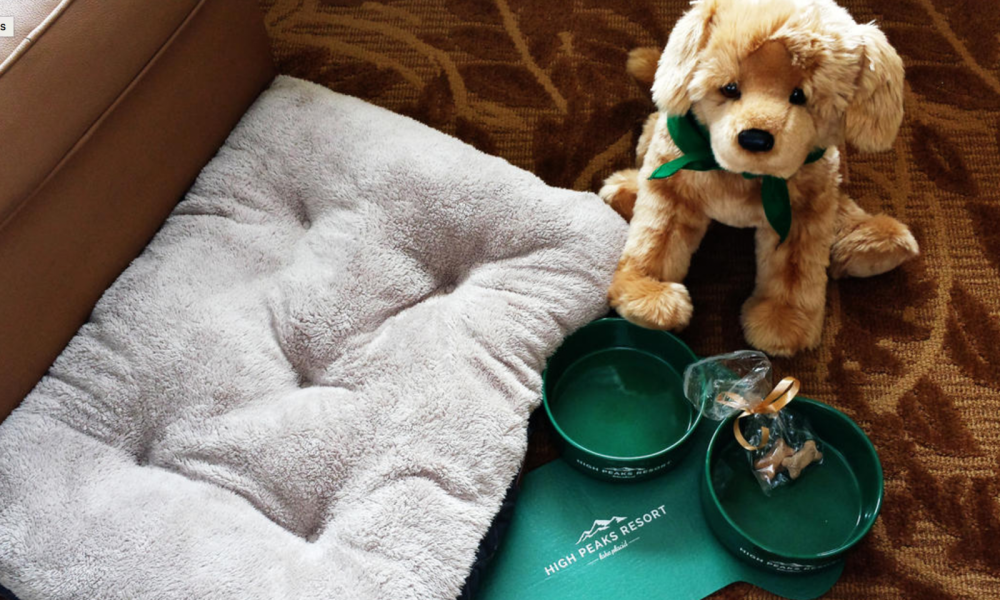 The Hotel North Woods' Outward Hound program includes use of custom pet beds (available in large and extra large), pet dining stations, as well as complimentary, homemade nutty maple bacon treats. They also provide each guest with a guide to pet-friendly locations and hikes in and around Lake Placid. All three hotels donate a portion of the pet fee to local pet rescue organizations. There is a list of all dog-friendly lodging here.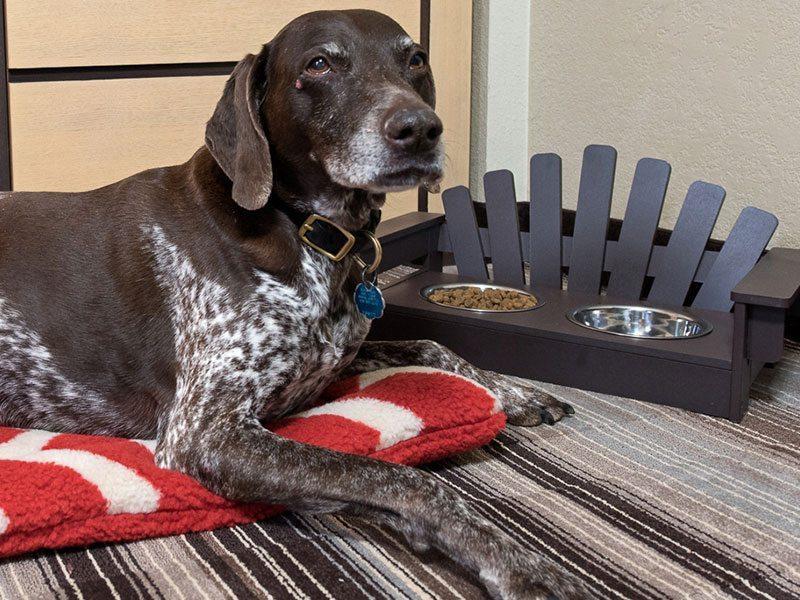 Lake Placid's quaint and beautiful shopping district will keep your dog busy, with many other dogs to greet, shops to visit, and water bowls to drink from. Not only are there an abundance of pet friendly hotels in Lake Placid, but most locally-owned shops allow well-behaved pets, and the local dogs know which ones keep biscuits behind the counter. And for a break from the pavement, stop at the Mirror Lake boat launch for a dip in the lake.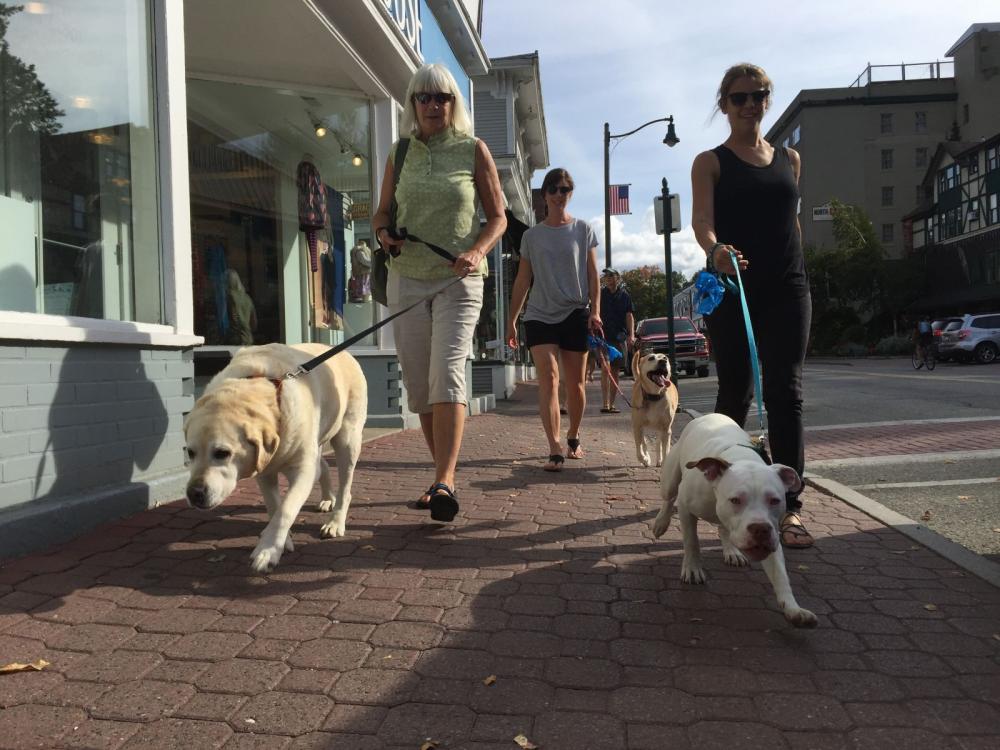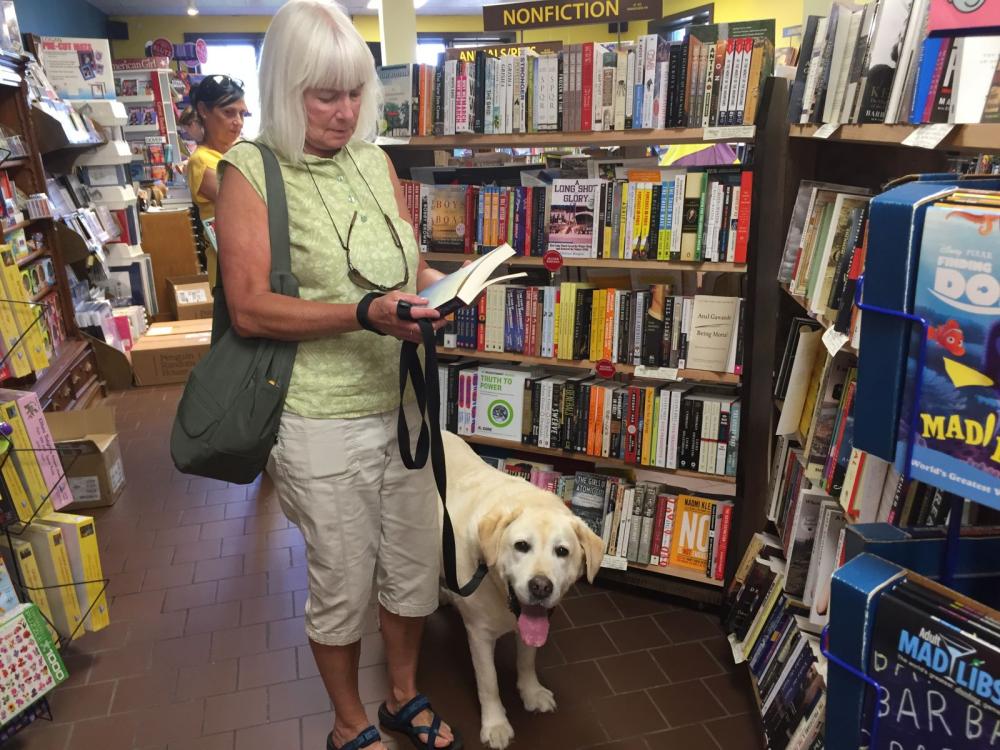 Hair of the dog
New York state loosened its dining-with-dogs regulations in 2015, and now restaurants have the option of allowing dogs into back gardens and sidewalk patios when accompanied by a human diner. Many Lake Placid eateries have carved out sidewalk space for dogs and humans; the motto is the more legs, the merrier. The Lake Placid Pub & Brewery's signature Ubu Ale is even named after the town's unofficial mascot, a 110-pound chocolate lab. He has passed on, but is remembered via his namesake ale.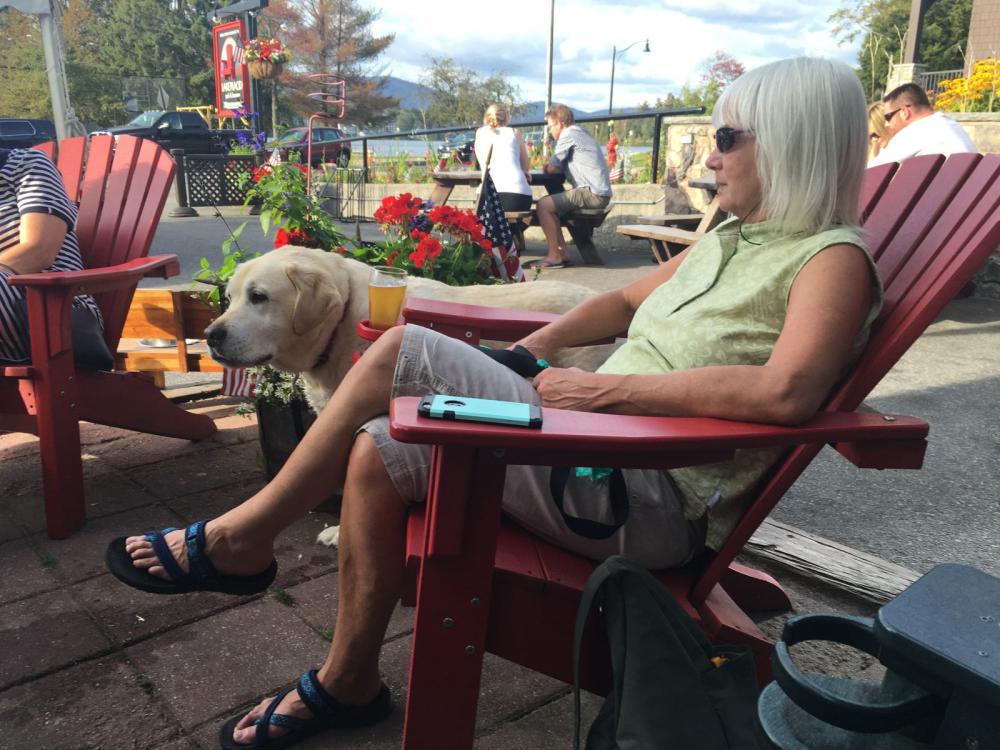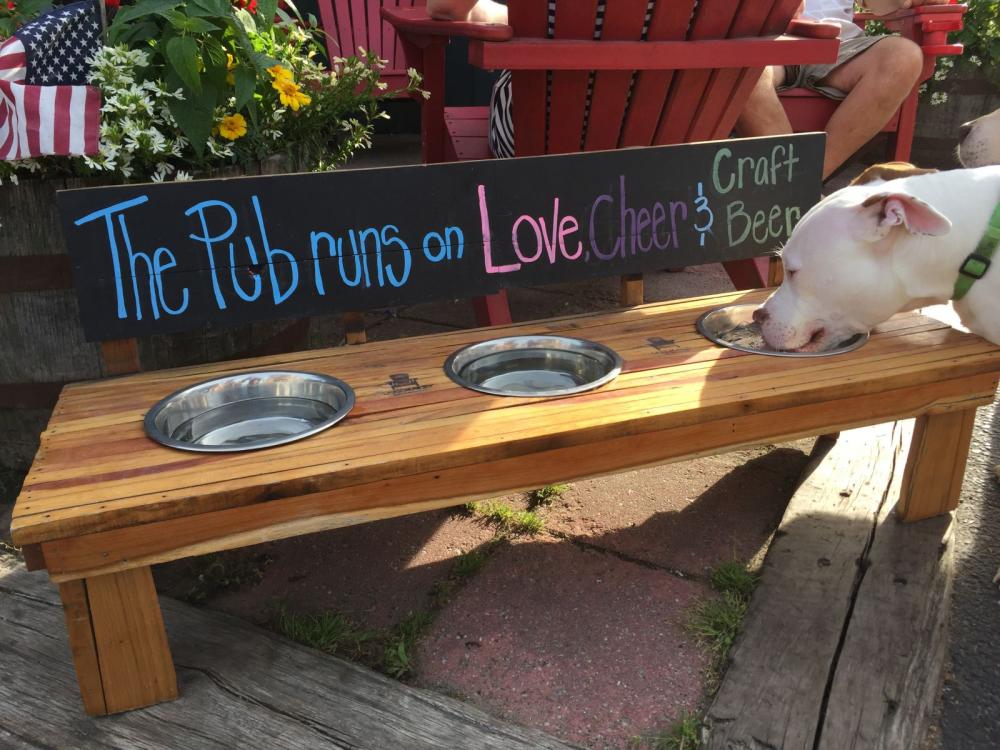 Who let the dogs out?
There are several walks right from the town center suitable for humans and dogs. The shaded Brewster Peninsula is a web of trials that lead to a dock on Lake Placid. Soak in the views of the lake and Whiteface Mountain while Fido takes a dip in one of the cleanest lakes in America. A 2.7-mile walk around picturesque Mirror Lake with mountain views, poop bag dispensers, and plenty of trash cans caters to walking the dog. The outing can be combined with a swim, and most boat rentals are dog-friendly as well. Just remember that there is a town-wide leash law, so ensure you have one with you at all times. For those who want to venture further afield, the outlying Adirondack Mountains offer myriad hiking options with expansive views.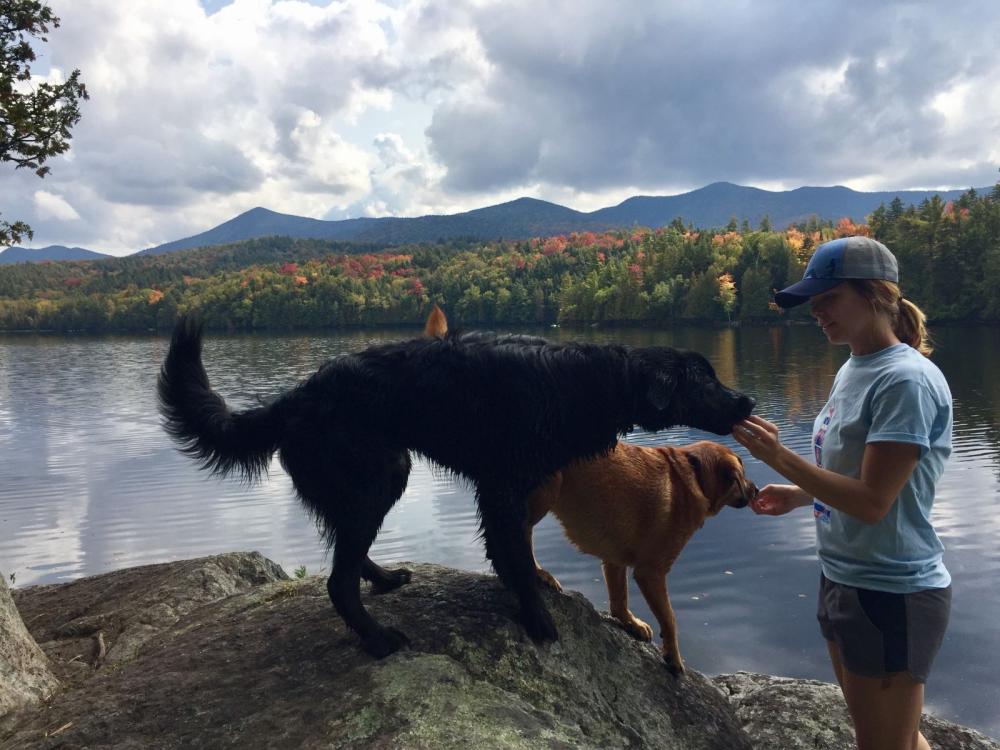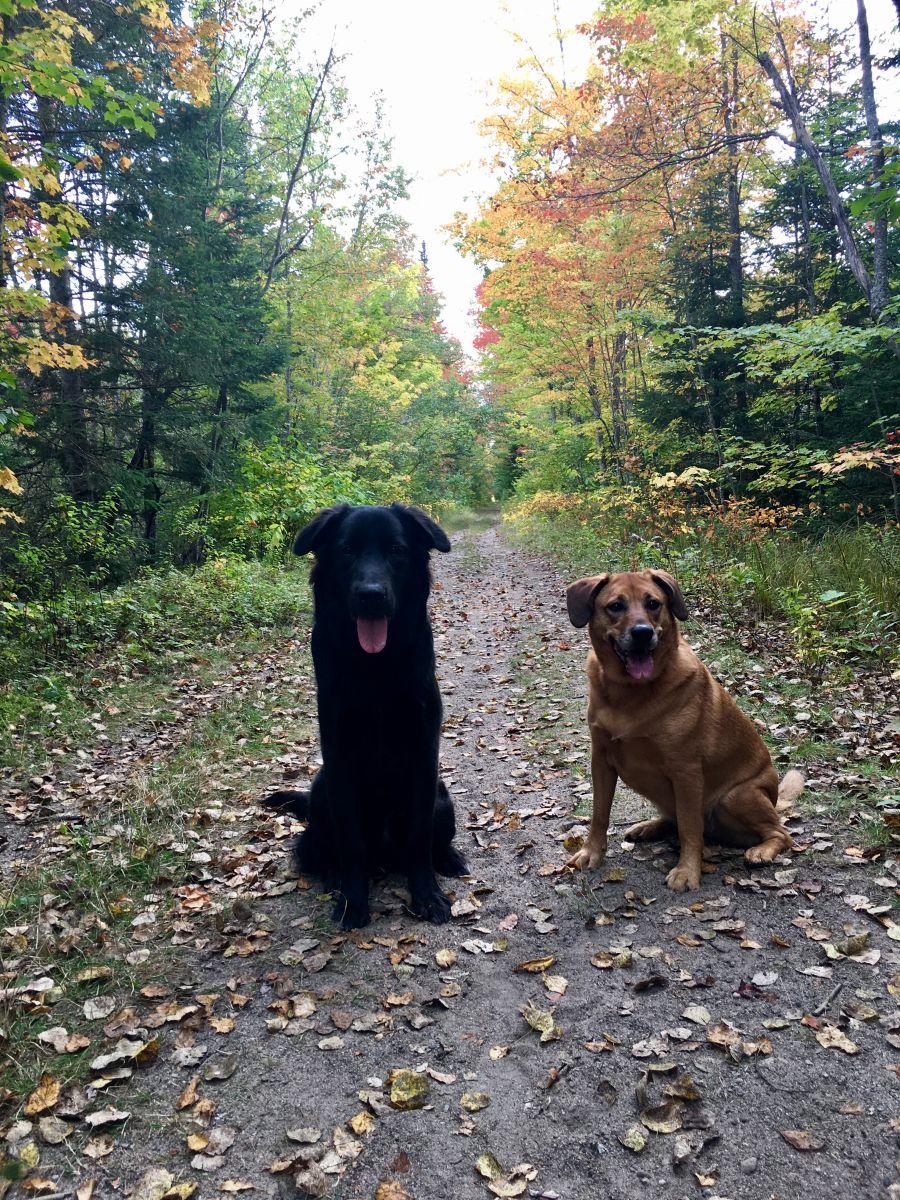 More information on pet-friendly Lake Placid vacations can be found here, and check out all of Lake Placid's dining options.
---
This week in related ADK news: