I bet you'll agree with me that the Adirondacks are the perfect place to learn about climate change.

After all, Lake Placid is America's First Winter Resort, and is especially attuned to the challenges associated with fluctuating, unseasonable temperatures and the continuous threat of extreme weather events.
This winter, we have a unique opportunity to learn more about this scientific phenomenon and some things we can do to mitigate its impact, simply by taking in a town-wide art exhibit.
Climate Change art exhibit


Green Team
The Adirondacks enjoy a very long history of environmental leadership and vision. Way back in 1892, the Blue Line that defines the boundaries of the Adirondack Park was established to protect timber and water resources. And, groups from the Adirondacks have had a role in the establishment of national and statewide legislation aimed at eliminating acid rain and other related issues.
The protection of our natural resources works unquestionably to our benefit as a travel destination. It is the protected landscape and its natural beauty, vistas, views, water, and air quality that has made the Adirondacks desirable to travelers for more than a century, and a very special place to live for longer than that.
And many of the region's residents, organizations, and businesses take very seriously our responsibility to practice what we preach by setting a daily example. It is our legacy not only to be aware, but to take a leadership role and become advocates of regenerative environmental practices.
Some examples:
The community of Lake Placid has long emphasized renewable energy and other green initiatives. The village Electric Department has worked closely with the New York Power Authority and NYSERDA to reduce the community's carbon footprint with programs that include a switch to energy-efficient LED lights in all government buildings and municipal structures, and working with NYPA to help residents insulate their homes. The town Transfer Station has a robust program at its Recycling Center, recycling a wide variety of materials for free, and running a compost heap that's free to community members.

The Regional Office of Sustainable Tourism (ROOST), the destination marketing organization responsible for promoting Lake Placid and its surrounding counties, and my employer, has also been environmentally conscious for a long time.

Back in 2004, the organization adopted the use of recycled paper, switched to almost all electronic distribution of local and promotional communications, and we transitioned from a minivan to a hybrid vehicle. At the time, our first generation Toyota Prius was one of the few on the road, and quite a head-turner. I remember my boss saying that he'd constantly be stopped on the ferry or in a parking lot by people who were curious to learn about — and sit in — the driver's seat of the strange futuristic car he was driving.

Because hybrids were so obscure at the time, Lake Placid launched a program that took advantage of the destination's winter sports heritage as the site of the III and XIII Olympic Winter Games, and took into account the fact that it is largely a drive-to destination in order to promote environmental awareness. For a time, the Gold for Green initiative awarded a "gold" medal to anyone who drove a hybrid vehicle to the visitors center in Lake Placid. The program faded as hybrids were more widely adopted... and we ran out of medals.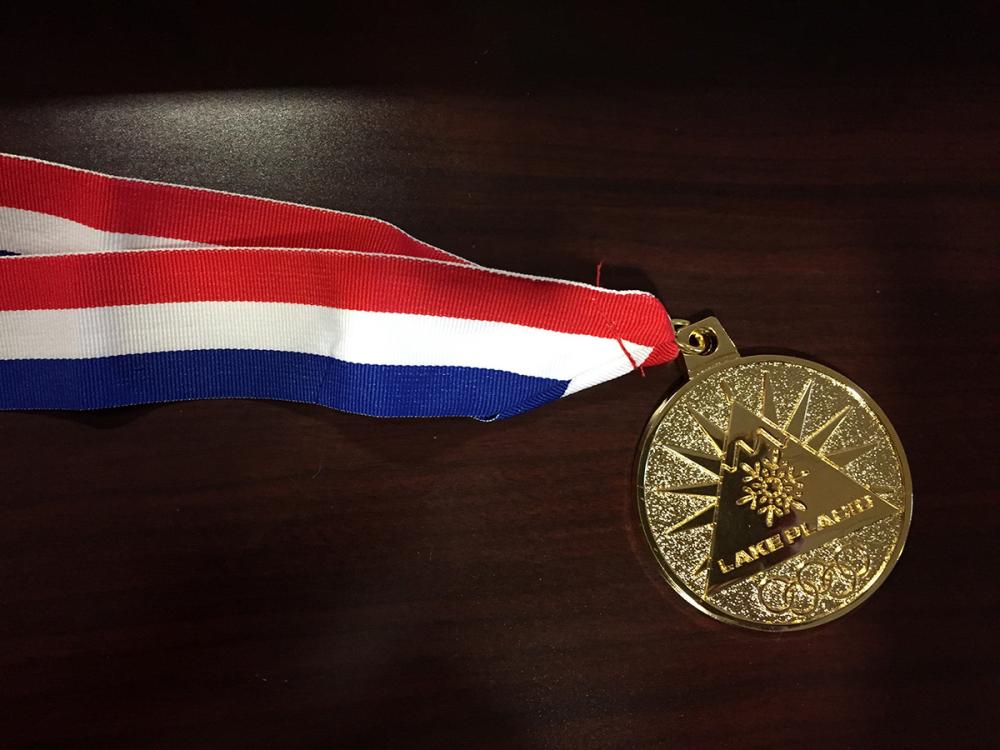 Like ROOST, many other businesses and organizations in the region are proactive with respect to green initiatives. In addition to a myriad of environmental agencies, groups such as the Adirondack Green Circle, a group of concerned residents whose mission is to educate and inspire both themselves and others to choose regenerative living practices, exist throughout the region.

Three of the highest rated eco-sustainable properties in the country can be found here in the Adirondacks. Gauthier's Saranac Lake Inn, Golden Arrow Lakeside Resort in Lake Placid, and Hohmeyer's Lodge on Lake Clear each have been awarded Audubon's highest rating - Platinum (formerly 5 leaf).

The Conference Center at Lake Placid, completed in 2011, was designed with its Adirondack surroundings and environmental sustainability in mind. It has now achieved Gold LEEDS certification, and welcomes groups and events of all sorts, year round.
First winter resort?
People over a certain age remember that Lake Placid hosted one of the most memorable sporting competitions ever. But the village is not only the site of the III and XIII Olympic Winter Games; Lake Placid laid claim to being America's First Winter Resort long before any of those international competitions. That happened when the Lake Placid Club remained open to guests for the winter of 1905.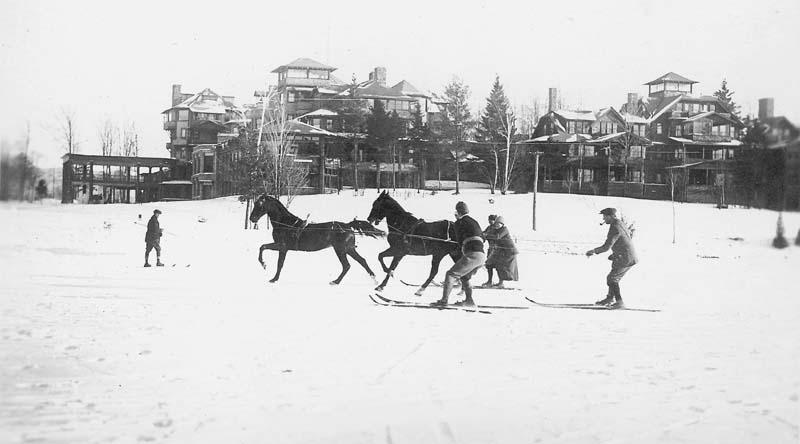 We've been playing in the snow for more than 100 years, so it's appropriate that Lake Placid was chosen to host the "Cool Globes: Hot Ideas for a Cooler Planet" art exhibit this winter. It's a public art exhibition designed to raise awareness of, and solutions to, climate change. The exhibit premiered in Chicago and has toured from Washington D.C. to San Francisco, Copenhagen to Jerusalem and now to Lake Placid.
The exhibit consists of 12 unique, giant globes that are dispersed throughout the village of Lake Placid. Each has text on its base that tells a story about that particular artist's concept, and most have a truly gorgeous backdrop for photo ops.
-Kim Rielly is the director of communications for ROOST, and commutes electronically at least one day per week.
---
Make it your resolution to try a new Adirondack activity in 2017!