'Tis the season
It's been getting fairly cold lately, but that's okay with me — because it's a sign that the holidays are just around the corner. This will be my first holiday season spent in Lake Placid, filled with family, friends, and a bunch of holiday adventures. I'm really looking forward to it!
I've been researching all the options of things to do — and there's a lot to choose from. My out-of-town family members have already checked out the rental houses in town, and are planning to join me for a week of fun right at the beginning of December. So far my list of must-do activities includes: ice skating, fat tire biking, and the Holiday Village Stroll. I hope my guests are up for all of this!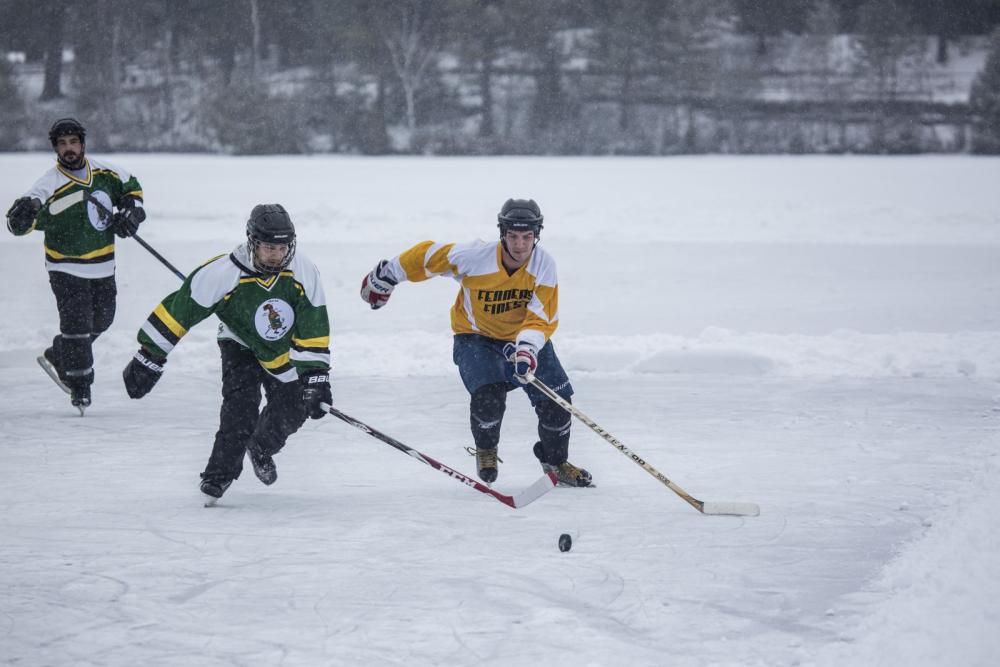 I'm hoping the lake is frozen early this year — I love to skate, and I've heard that they plow a skating path that goes all around Mirror Lake. I might even bring my hockey stick and puck and check out the pond hockey rink or hockey box. I better make sure there's lots of hot chocolate if I'm going take my family outside. I know I could skate on for hours and hours.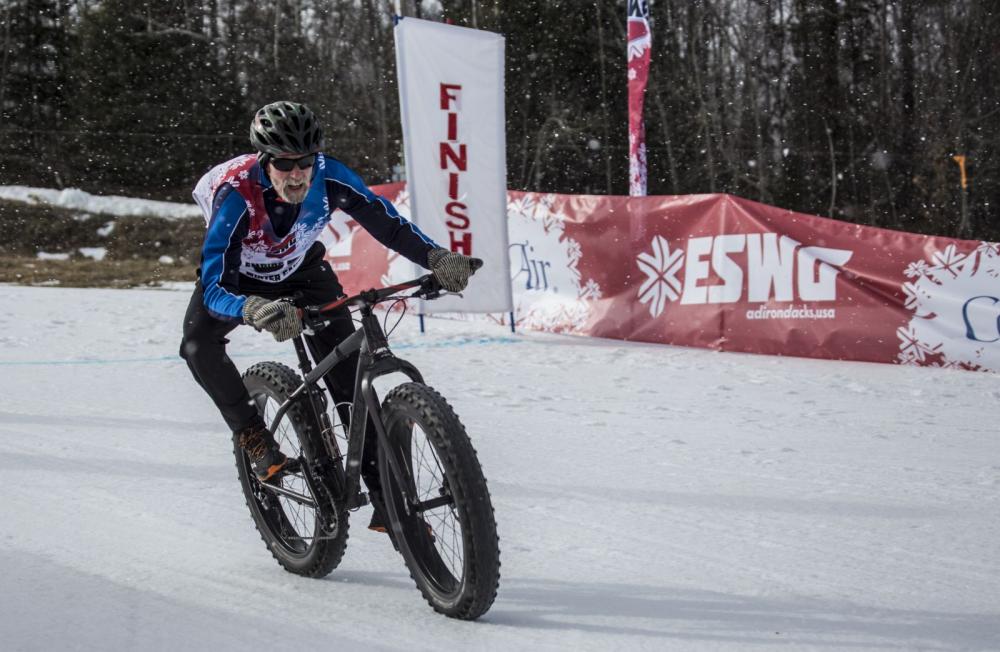 My father and I are huge mountain biking fans. He has a fat tire bike that he uses for winter biking. I haven't quite made that transition yet. I'm still glued to my 26-inch all-mountain mountain bike. However, I do think it's time to see what all the hype is about! Maybe I'll snag a rental at one of the local bike shops.
There are a bunch of mountain bike trails around here. I've checked them all out during the summer, however I'm sure the experience will be completely different riding the fat bike through the snow. I may just start out at Henry's Woods, where I believe the trail will be fairly packed down, although my father tells me the fat tire bike will ride through just about anything. I guess I'll just have to find that out myself.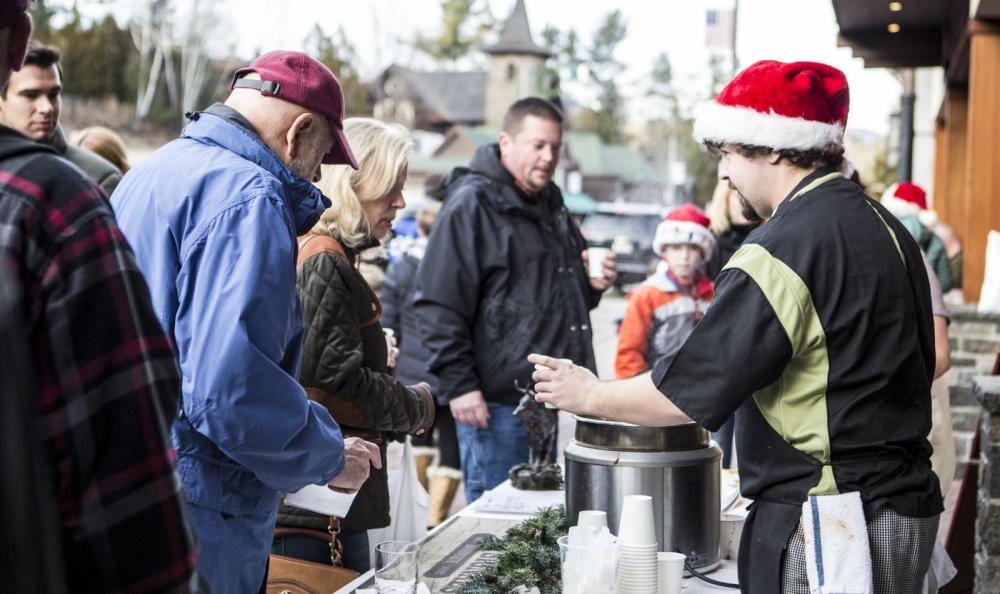 Stroll into the holidays
I think most of my visiting family members will greatly enjoy the events of the Holiday Village Stroll. It's another opportunity to stay warm and drink some hot cocoa. I definitely won't mind that. Many of the shops on Main Street will have sales and even serve free cookies and hot cocoa. It might just be the perfect time to get some Christmas shopping done! I'm sure my cousins will greatly enjoy browsing in all of these shops.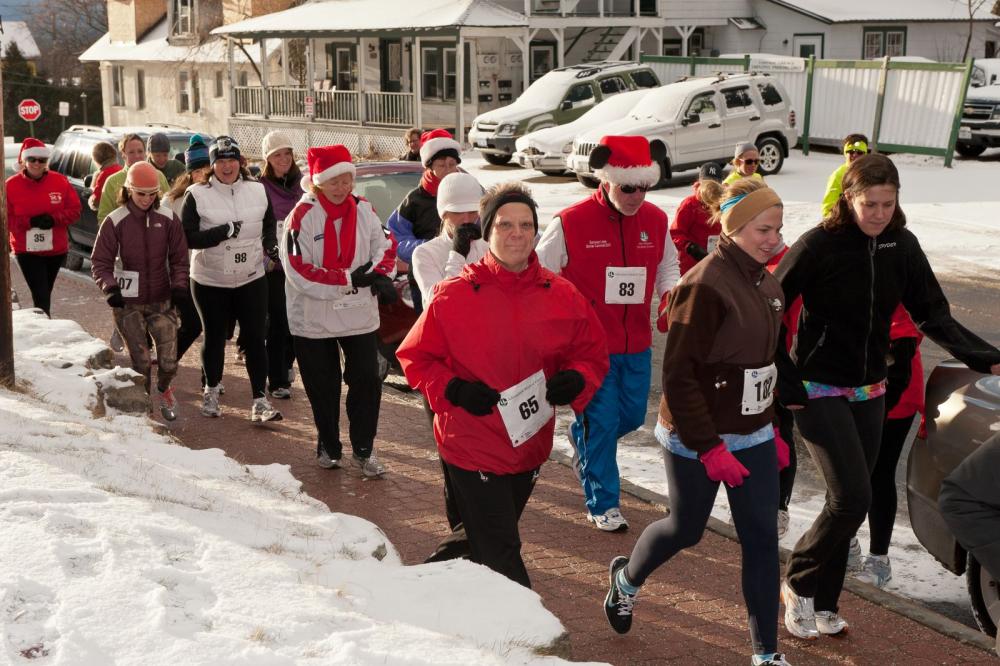 Saturday, December 10 seems jam-packed with a bunch of activities to do! Early in the morning is the Jingle Bell Run/Walk starting at the village beach. I've been getting back into running a lot recently so I might almost feel guilty if I don't get a good workout in on my vacation. Hopefully it's not too cold. I know my father will want to do it. I'm not sure if we could get the rest of the family up and outside early enough to watch it, but then again the promise of a delicious post-run breakfast could do the trick. Besides, part of the fun of this race is that folks are encouraged to wear costumes! I think it might be funny to run in an abominable snowman suit! I'm really short, too, so it might be really comical.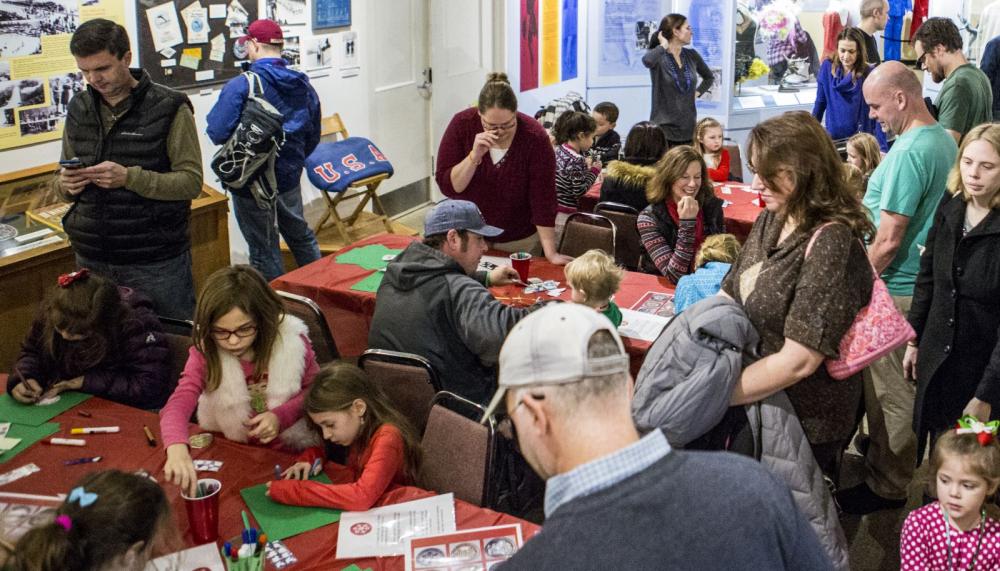 My young nieces and nephews will surly love the other events throughout the day. We are a pretty artsy family so the ornament making inspired by Olympic medals at the Olympic Museum sounds exciting to check out! I bet the kids will have a lot of fun. Just after that, around noon, Santa will be arriving on a fire truck at Mid's Park.
I was also able to find that the Lake Placid Center for the Arts will have an Adirondack Christmas where North Country musicians will preform a holiday program. The college I graduated from had a wonderful music program and always put on a great holiday show. It's been a while since I've been to one. I'm really excited to see what these Adirondack musicians have in store.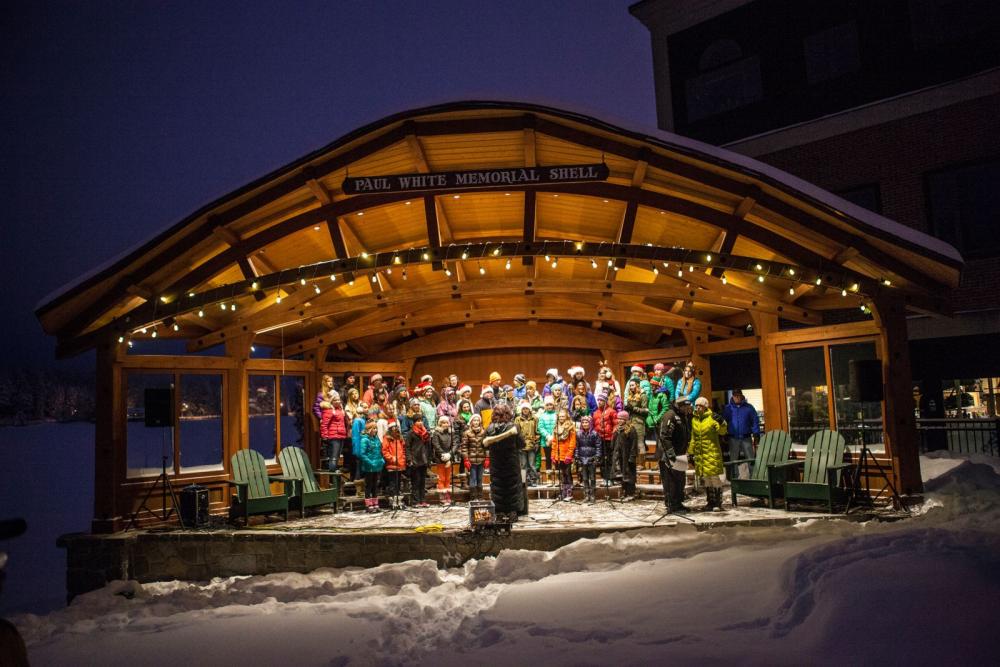 There were a lot more activities I discovered taking place this season that I didn't mention, and I sort of get the feeling I might try to do it all. I better warn the rest of my family to be prepared for just about anything — and lots of hot cocoa!
Pack your winter gear and join us this season! If you can't make the Holiday Village Stroll weekend, check out the rest of the winter events planned to help you achieve the perfect family-friendly Lake Placid holiday getaway!
---
Visit ADK for the holidays: