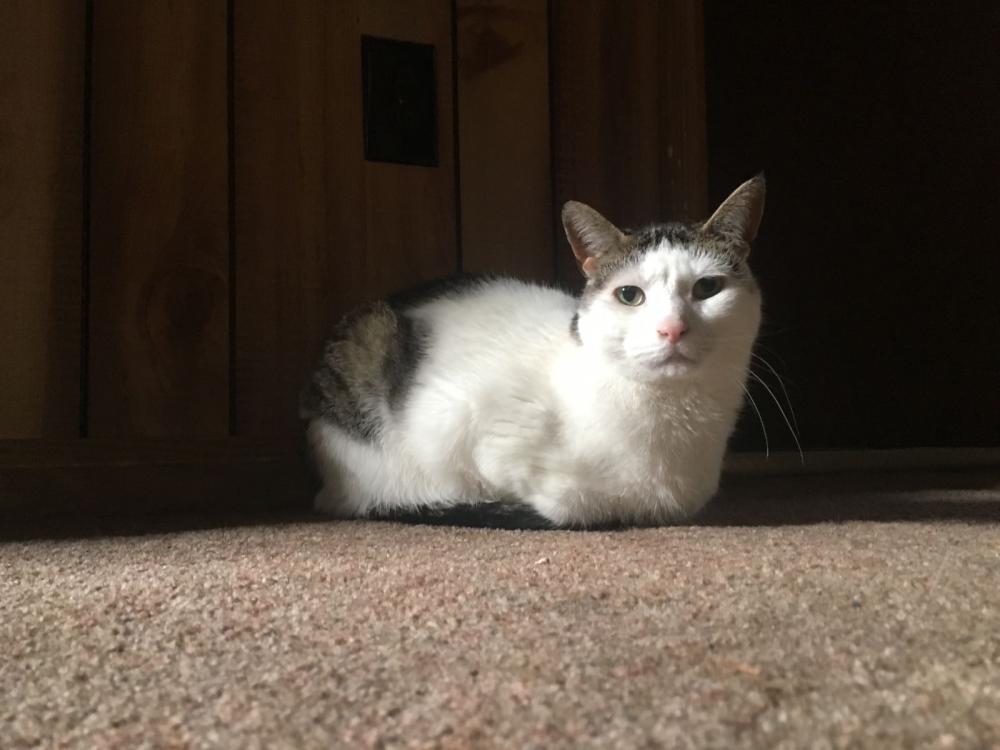 Hi there! My name is Nibbler. I'm psyched because today, I get to invent my own purrrrrrfect day in Lake Placid, one of my favorite places on earth!
1. The lake
I'm starting my day with a morning paddle, and there's plenty of places to do it in and around Lake Placid! There's nothing like getting on the lake to forget your troubles and find your zen. And while I'm at it, I'm going to catch a fish or two to munch on.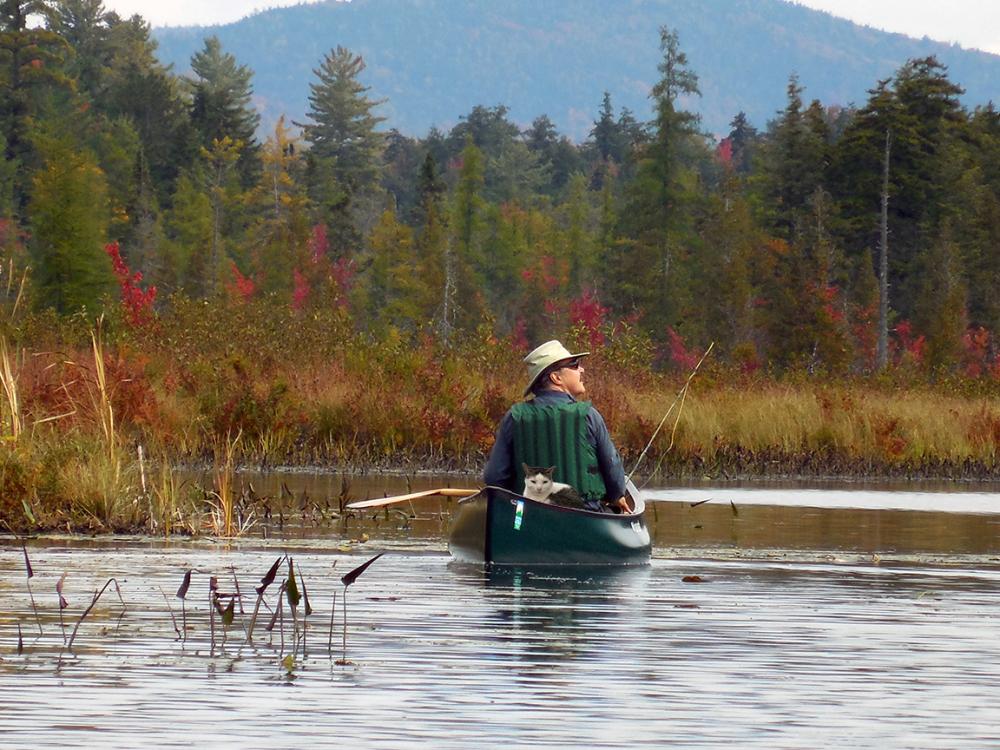 2. MTB
Next I'll head to the trails to shred some singletrack. I'm just going to take a little break under here while this dude catches some air.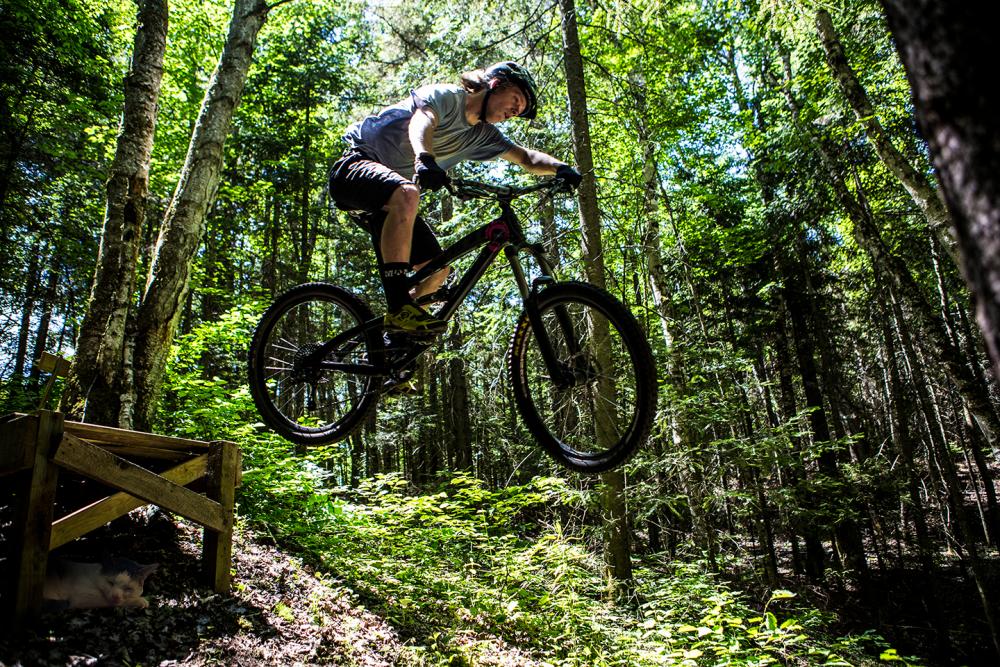 3. Vino
What a fun morning! Now it's time for a refreshing taste of wine at the Goose Watch Winery Tasting Room. I had the grape juice, but they have a huge list of varieties to please the palate.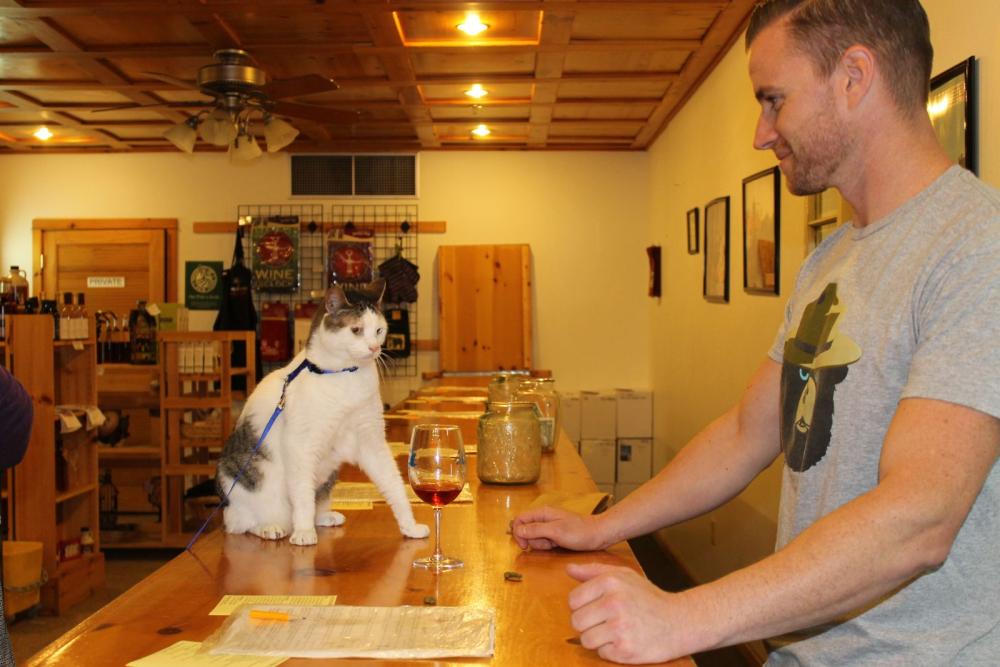 4. Hat shopping
Let's go to Where's you get that hat? I love this fedora, but I kinda love my friend Brooke's hat even more. I'm not really a purse guy, but I think I'm going to take this fringed purse - it'll make a good toy!
5. Always ice cream
It's impossible for a day to be purrrfect without ice cream. I'll wait in line at Mountain Mist for hours for that stuff!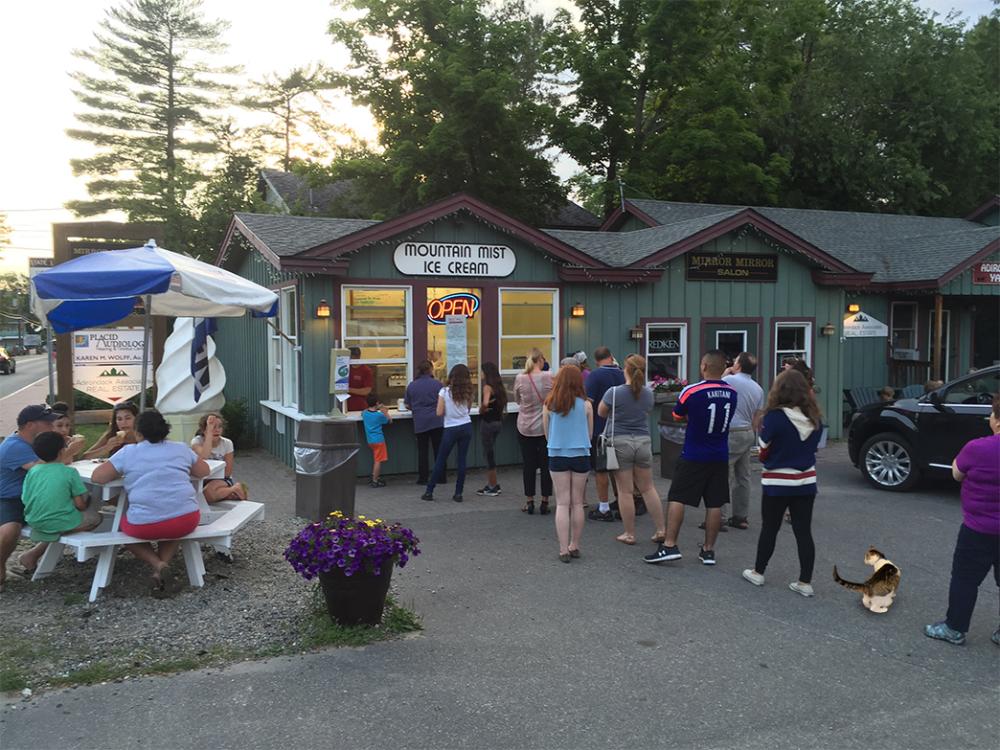 6. Tasty brew
Now seems like a good time to stop off at the new Big Slide Brewery & Public House to try a flight of beer. They always have some new and interesting brews on tap - yummmmmm.

7. Browsing books
I love stopping in to the Bookstore Plus. Najma is so nice to me, and there are tons of cool books for cats (or maybe about cats?). Brooke even found one about how cats can do mind control. I can't wait to try it out.
8. Reading at the beach
I love to hang out at the beach in the fall. This seems like a good time to head down there and spend some time reading the books I just bought.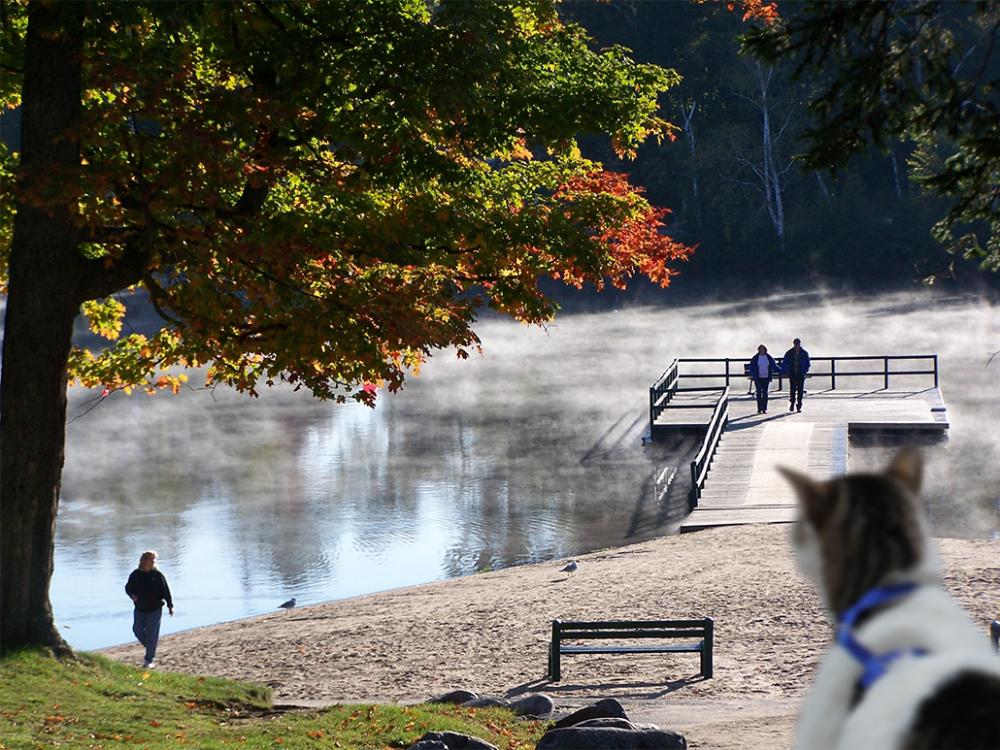 9. Picking up gifts
I always have to stop at the Smoking Cork on Main Street. Locally distilled gin, vodka, and whiskey make great gifts for friends!
10. Christmas all year
Next stop is the Lake Placid Christmas Company. Brooke found the perfect tree ornament for me. But even if you're not ready for Christmas shopping, they have awesome treats like my favorite, Swedish Fish.

11. The mountains are calling
Any purrrfect day in Lake Placid has to include a hike. There are so many options in the area, you could hike for an hour or two, or a week straight if you want. Look at that view.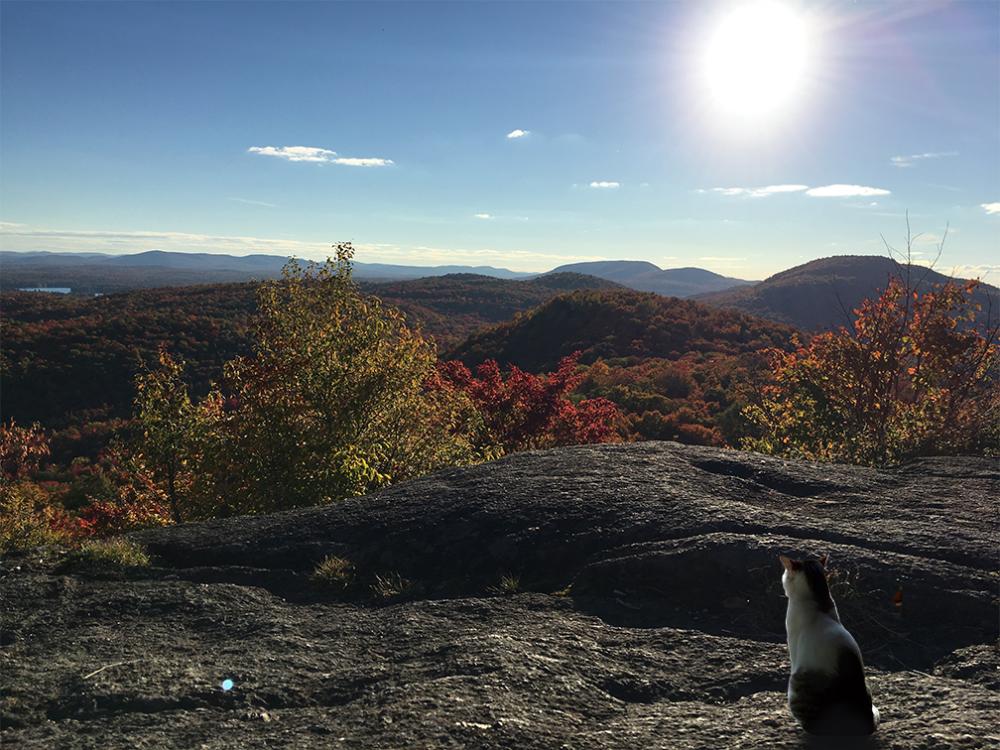 12. Dinner!
I've worked up quite the appetite with all I've done today! I'm going to devour some truffle macaroni and cheese at Top of the Park as I gaze out on the wonderful view of Mirror Lake.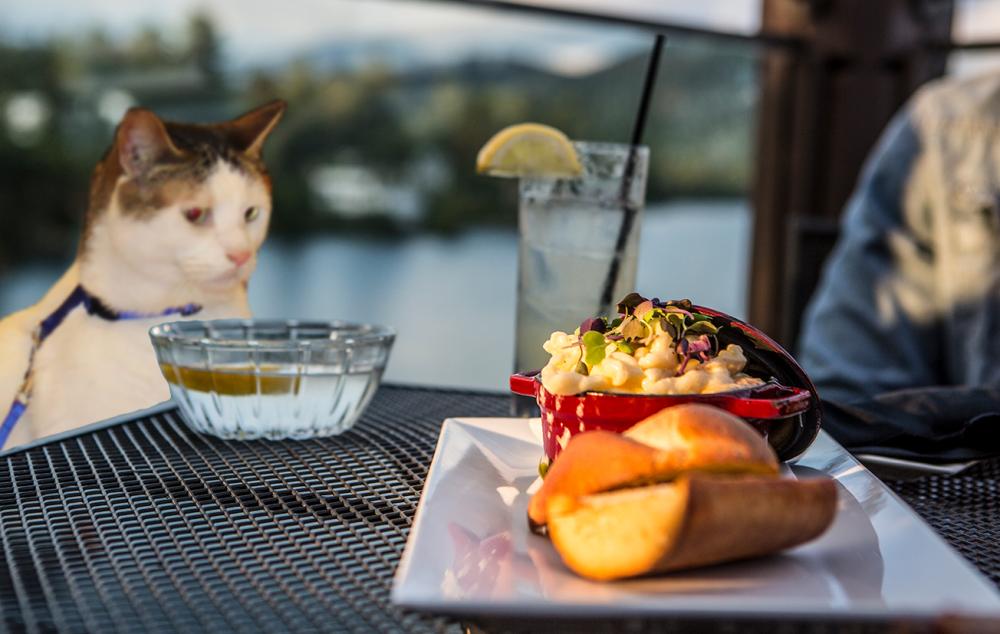 13. Time for a show
My purrrfect day always includes lots of music, especially live music. I always get a VIP pass and hang out in the photo pit, because I'm cool like that.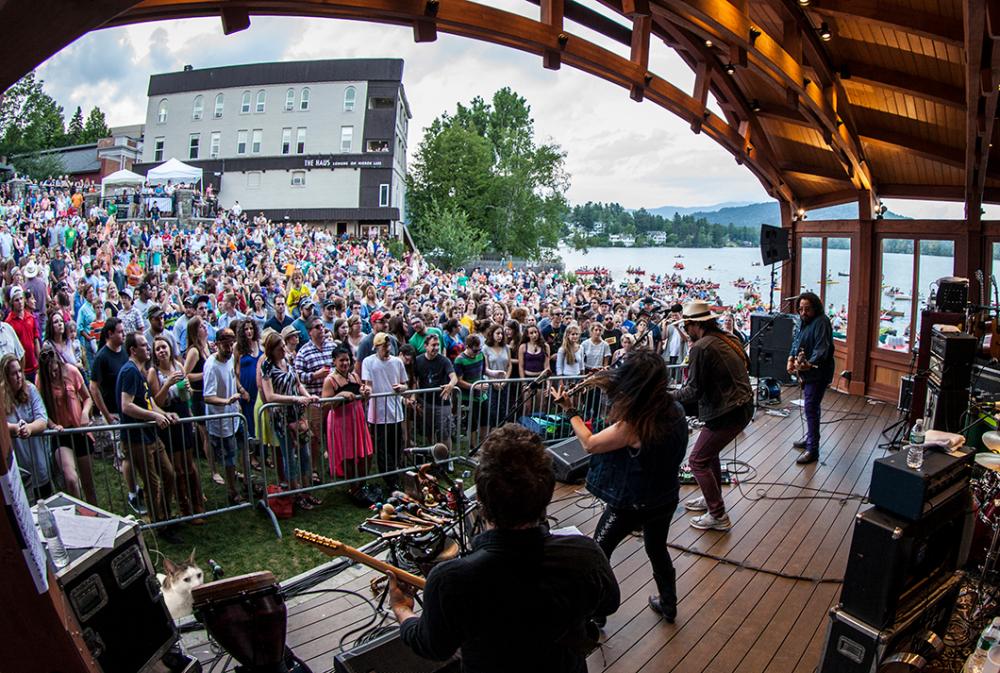 14. Drinkies
Let's get a drink! I always make new friends when I head to the bars in Lake Placid.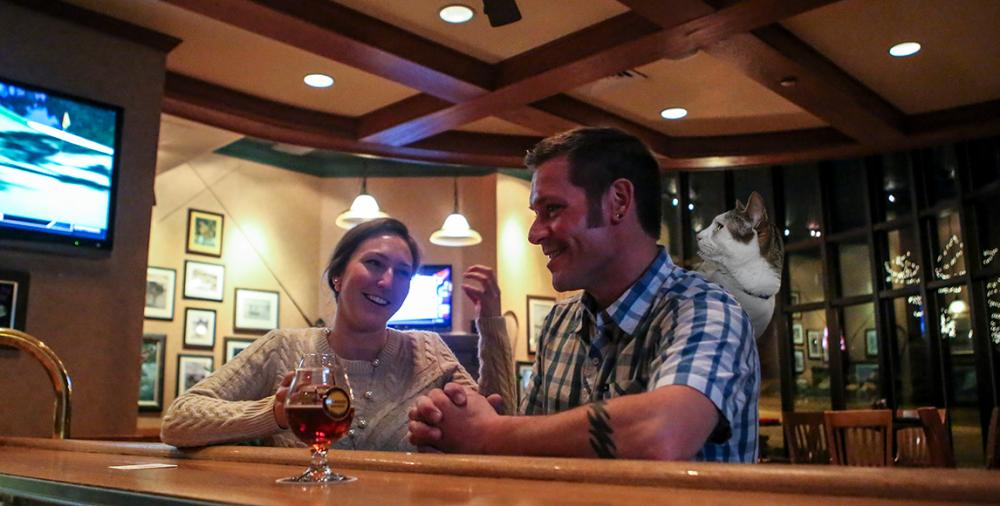 15. Boogie
My purrrfect day has been amazing, and there's one more thing to do: Stop off at Roomers to shake it to my favorite tunes. Don't wait up!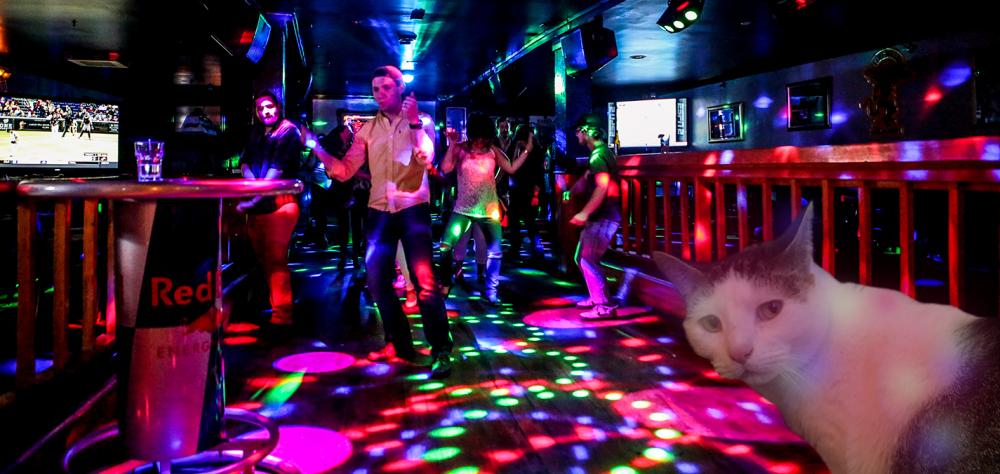 My purrrfect day was awesome, but there was so much I didn't get to do, like check out the historic sites, try the new zipline adventure, or stop at one of the awesome spas here. It will all go on my list for the next time I get to invent my own purrrfect day in Lake Placid!
*Disclaimer: Nibbler did not and will never drink any alcohol, nor did he or will he eat hooman food. He's his own cat, and he won't give in to peer pressure.*
---
Pussycat, pussycat, where have you been?