Summers in Lake Placid certainly make it a challenge to stay inside; rarely will you find me parked in front of the TV when there's so much to do - paddling, mountain biking, hiking, you name it! I'm a huge fan of sports, and during the hot weather I'm usually out participating in them instead of watching them. But, as the Adirondack air gets a little crisper and fall begins to creep into the region, the itch to watch my favorite team get the W starts to take over. It is, after all, football season!
I find it difficult to sit and watch TV at home when there's so much more I want to be doing outside — oh, if only summer would never end! But, as the days start to get noticeably shorter, I think I've found the perfect solution to making gameday a little more exciting. Why should I sit and watch the action from home, on limited cable channels, when I could go out and enjoy some good food while watching the game(s) with friends? Might not be as exhilarating as riding down the trail dodging trees, but it's not a bad deal! And, since Lake Placid is quite a drive from any football stadium, why not make the most of it and enjoy the game with other die-hard sports fans from the Adirondacks. I have to admit, there's something exciting about going out to your local sports bar or pub and watching the game with a crowd!
I've gathered a list (in no particular order) of a few of my favorite places to go watch the games.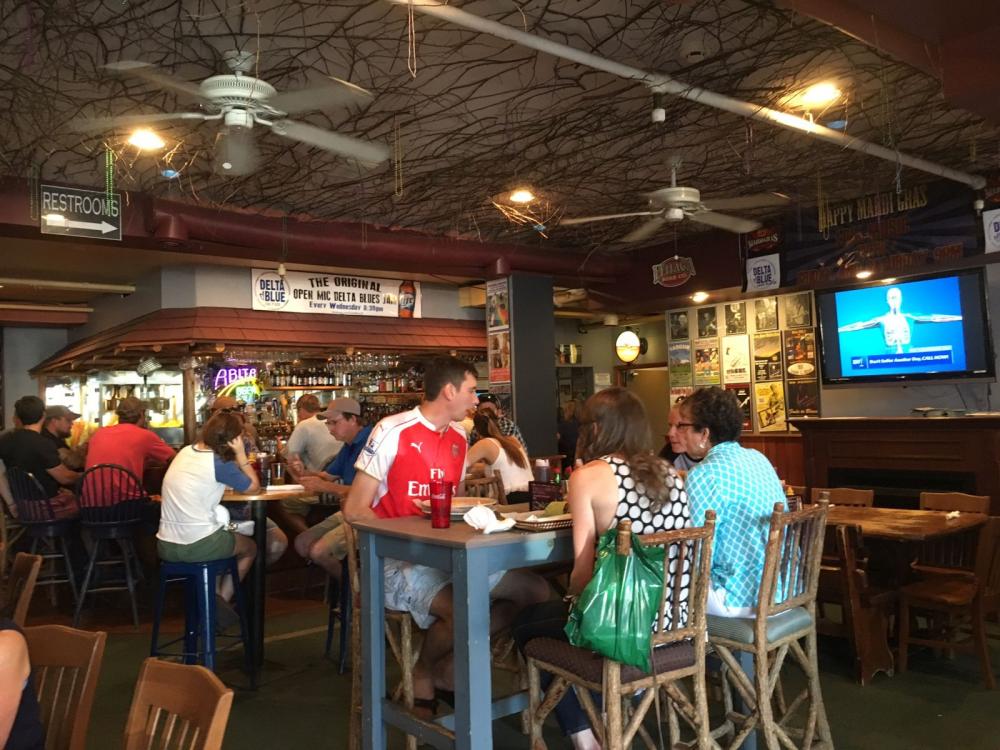 Delta Blue
Delta Blue is a nice family-friendly restaurant and bar. They have five TVs throughout the restaurant. One of these TVs can be found at the bar. Grab a seat within view of the action, and check out the daily drink specials. If you're looking for a fun bite to eat, try out the party bucket full of ribs, wings, rings, and fried pickles. Watching with a group? Choose the nacho bucket full of tortillas, cheese, salsa, sour cream, jalapenos, and other veggies, and everyone can build their own.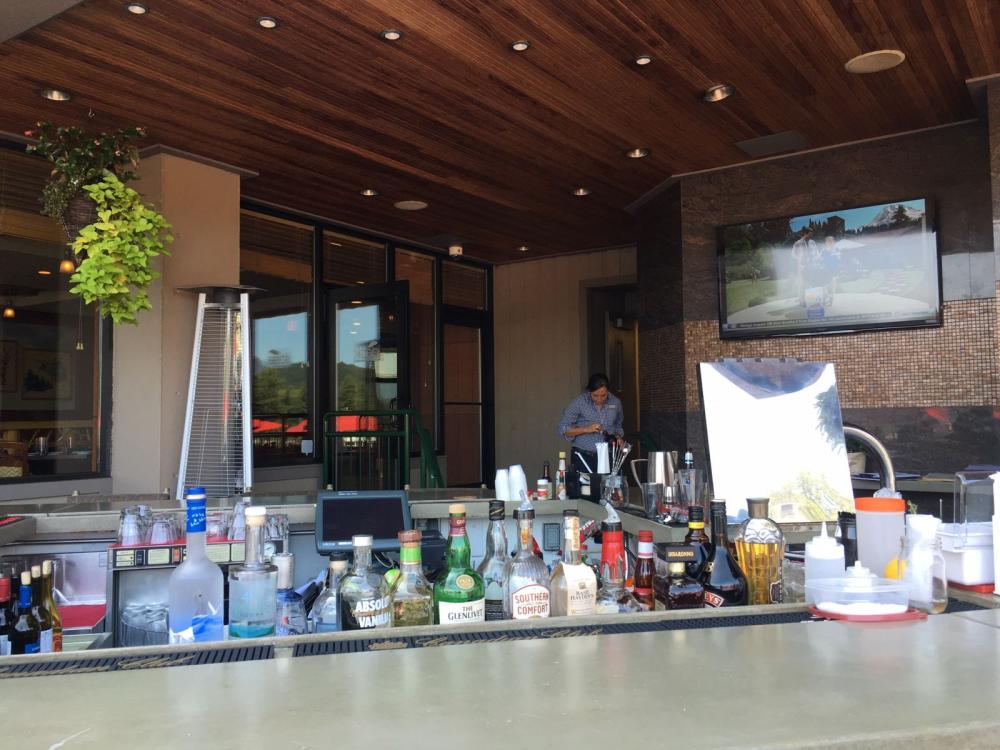 Dancing Bears
Dancing Bears, located right under the High Peaks Resort, is another great place to watch your favorite team take the win. They typically have the football games playing Monday, Saturday, and Sunday. Their happy hour goes from 4:00 p.m. to 7 p.m., and you'll find five large TVs showing the action. Ranging in location from the bar downstairs to the bar on the outside deck, you can stay warm and cozy or bundle up and head outdoors to take in the view of Mirror Lake and feel the fresh fall air. Can't hear? The staff will turn down the music and turn up the game if you ask. Hungry? I usually go for their nachos or burgers.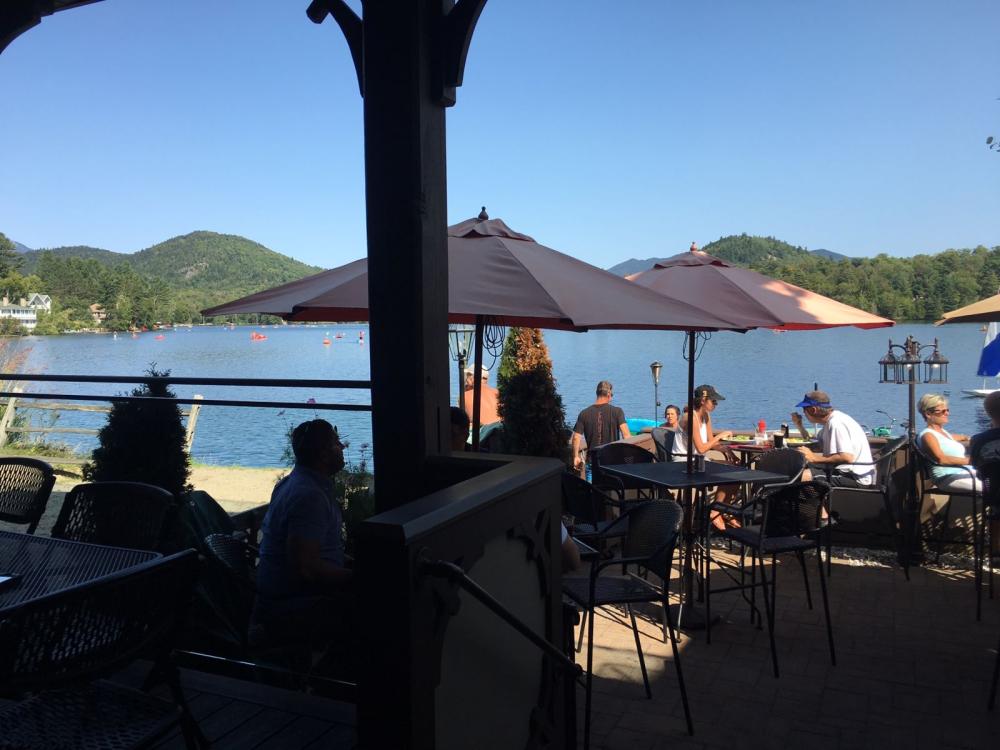 Players Sports Bar
This is usually my go to place to watch a football game. The atmosphere here is very exuberant come game day. The bar and dining area are fairly close together so everyone can feed off each others energy and excitement for the games. There are 14 TVs — seven downstairs, and seven upstairs. Players does have Sunday Ticket and just about any other TV package you could imagine. All you have to do is ask and they will get your game up on a screen. Players offers drink specials for the games that they try to change up daily. You can be sure to find games playing here Monday, Thursday, Saturday, and Sunday. Don't worry about not being able to hear the games - they have a great speaker system. When it comes to food, I typically go for their wings and some spinach-artichoke dip. Take in the view of the lake, go out on the deck, and have a great game night.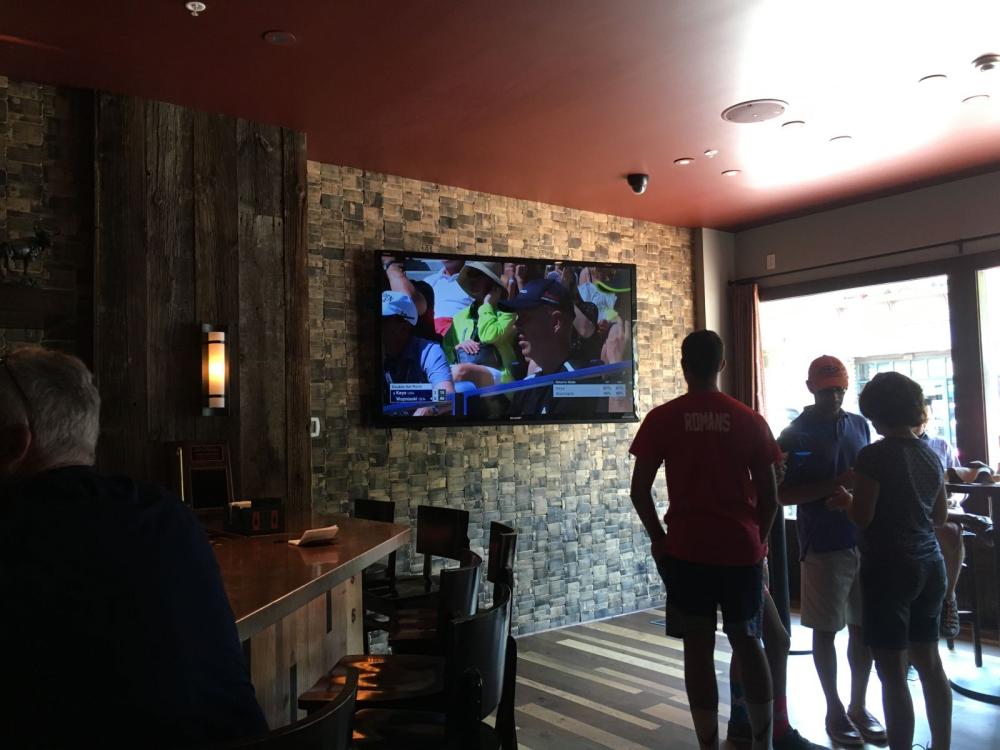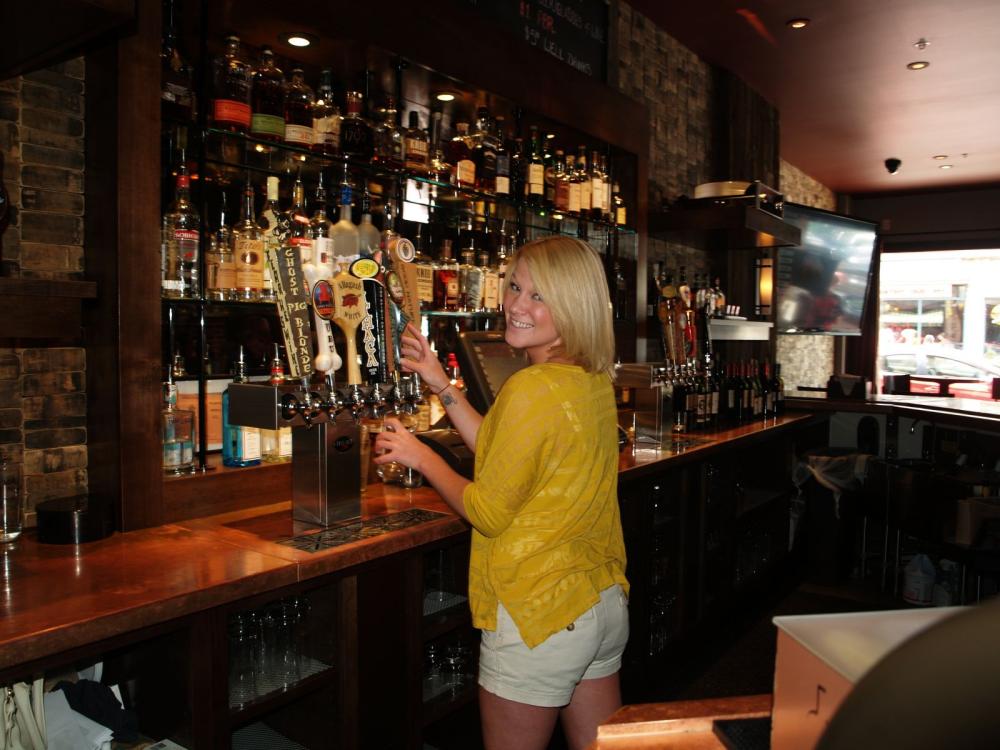 Smoke Signals
If you are a Bills fan you're in the right place — so is the chef here at Smoke Signals. This is great family-friendly restaurant over looking Mirror Lake. If you want to catch the games, pull up a seat at the bar. Here you will find two largeTVs with the Sunday Ticket. Happy hour offers $2 discounts off of wine, and $1 Blue Ribbon beer. Make sure you try out their smoked chicken wings and BBQ nachos.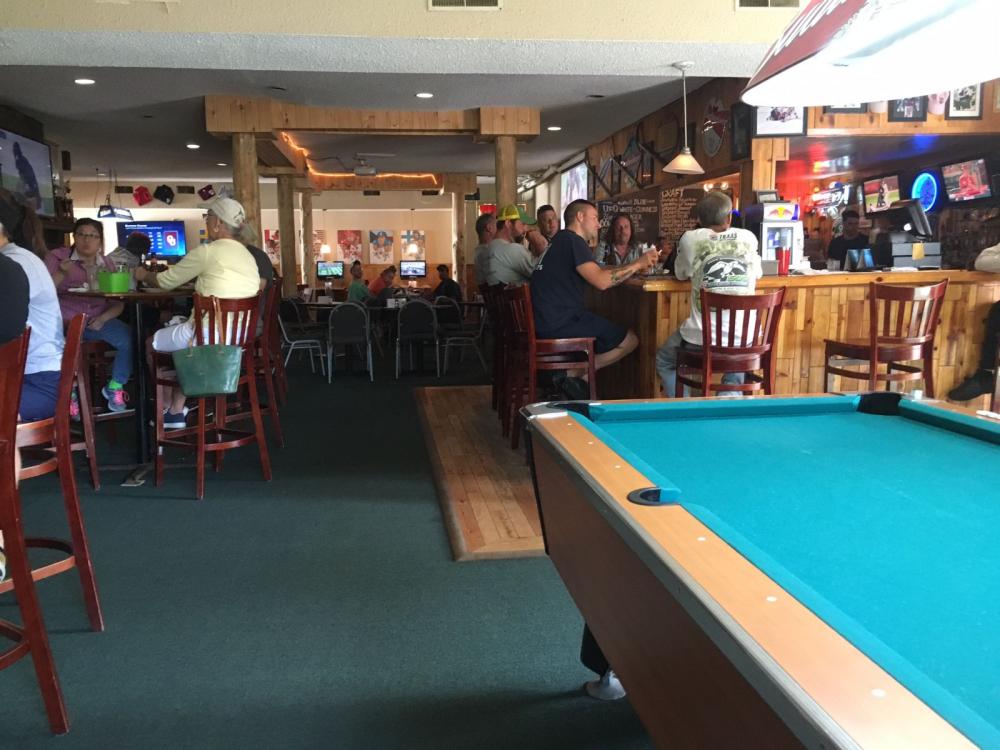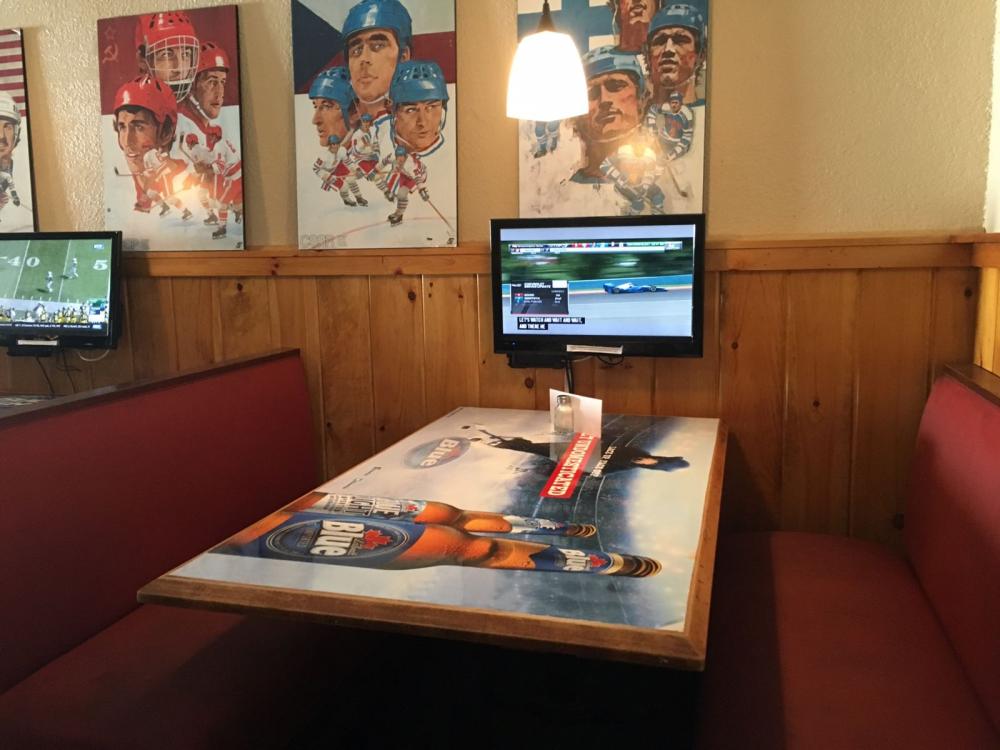 Wiseguys Sports Bar and Grill
At Wiseguys you'll find just about everything you need for game day — including 17 TVs (with more coming later in the season!). Don't miss a chance to watch your game of choice here, especially with all the possible sports TV packages available. You can count on drink and pitcher specials Monday, Thursday, and Sunday nights. The top games of the night are featured with surround sound. On the weekends head on down to their first-floor night club. Here you will find pool tables, foosball, darts, and don't forget to play around with the bean-bag toss. I usually opt for one of their burgers, but their nachos and buffalo chicken wraps are also high on my list!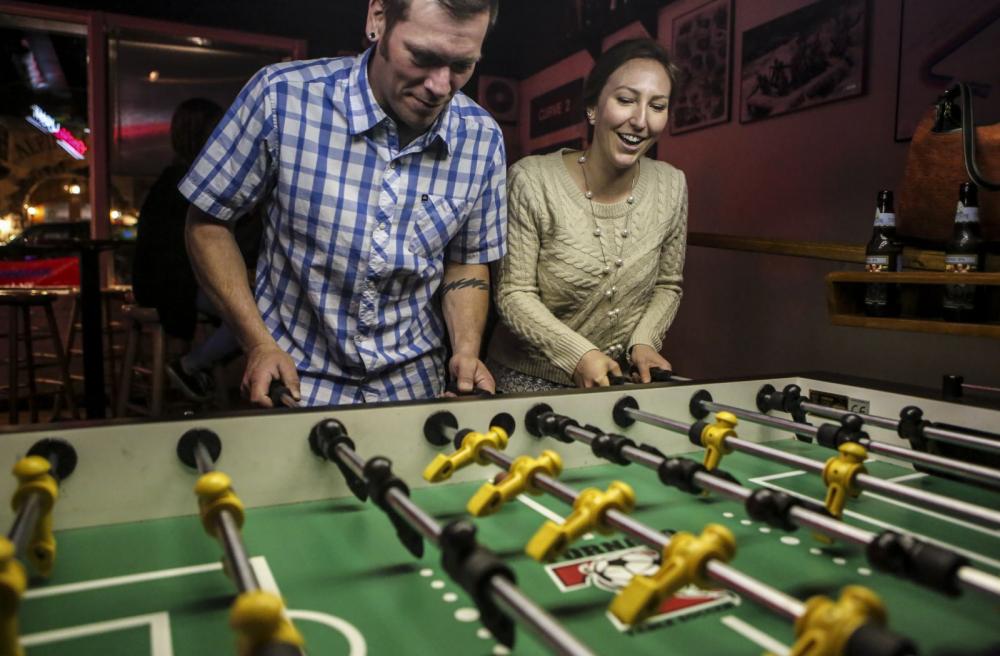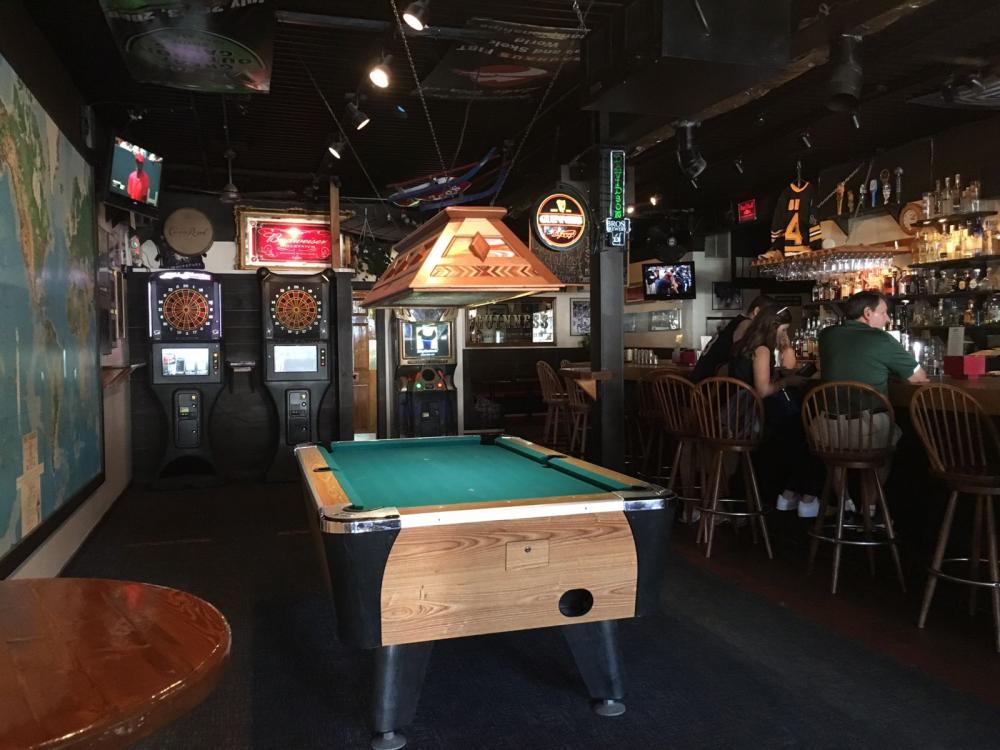 Zig Zags Pub
At Zig Zags you will find a large selection of drinks along with five TVs so you can enjoy your Sunday Night football game. Every Sunday from 4 p.m. to 7 p.m., choose from a selection of draft beer, margaritas, bloody marys, vodka, rum, whiskey, and wine for only $4. Bring your friends and watch the game while playing a game of pool, foosball, or darts.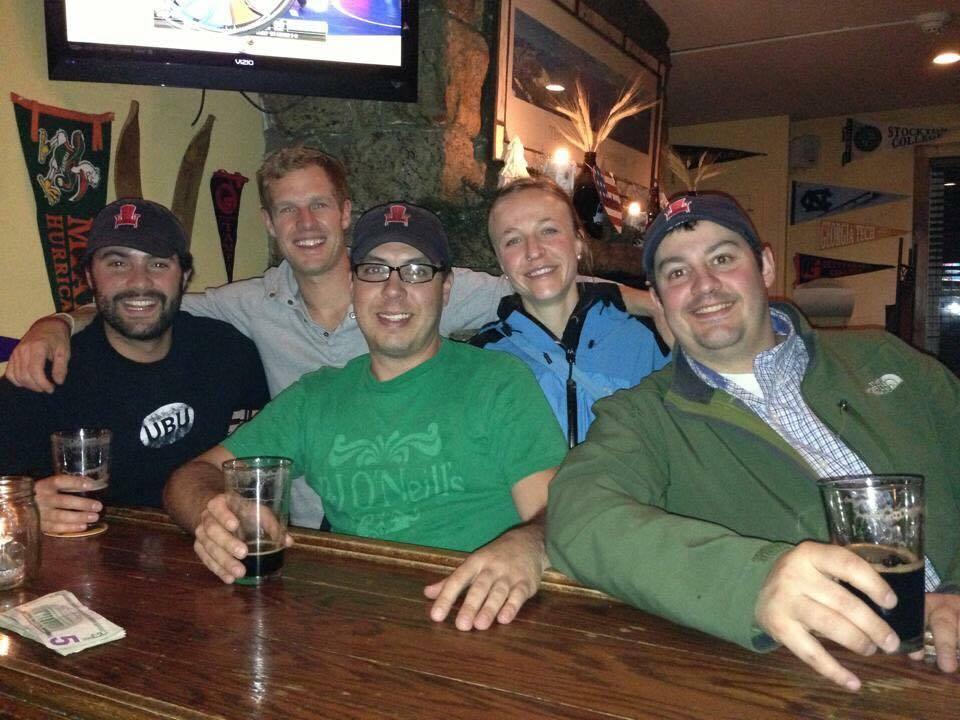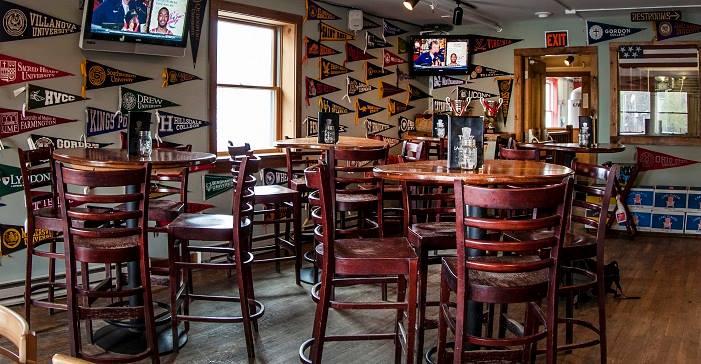 Lake Placid Pub and Brewery
Don't miss out on the best brew in town. The Lake Placid Pub and Brewery has been voted "The Best Brewery" and "The Best Bar" in the Adirondacks. Here you will always find six different freshly brewed beers on tap! The pub stretches three floors high with an upper deck and restaurant overlooking Mirror Lake. This is a great place to sit down with your friends and family, have a beer and watch the game — I suggest trying one of their famous Ubu Ales. Each floor has four TVs, and they feature Red Zone NFL and the NFL network. If you're a New England Patriots Fan, this is definitely the place to be on game day. The first floor also has foosball, darts, and corn hole. If you're looking for food, try the wings with your choice of seven or eight different sauces, nachos, pizza, and the popular Schulzy Burgar. If you'd rather hear the game than just view it, head down to the first floor and kindly ask one of the staff to adjust the volume.
---