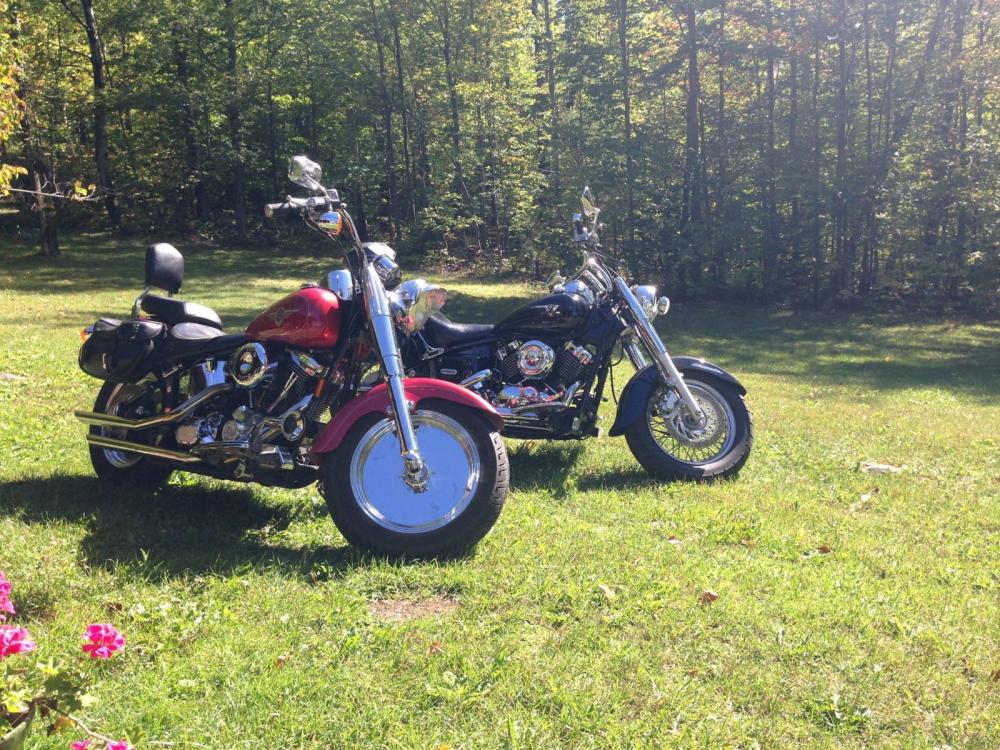 If I had to choose my favorite route for a motorcycle ride in the Adirondacks it would be a cruise from Keene to Lake Placid. When I hear the roar of the engine start, I immediately get excited for this ride along route 73. It's filled with stunning views and a long stretch of road that twists and turns, making it an ideal ride for me to enjoy as a passenger.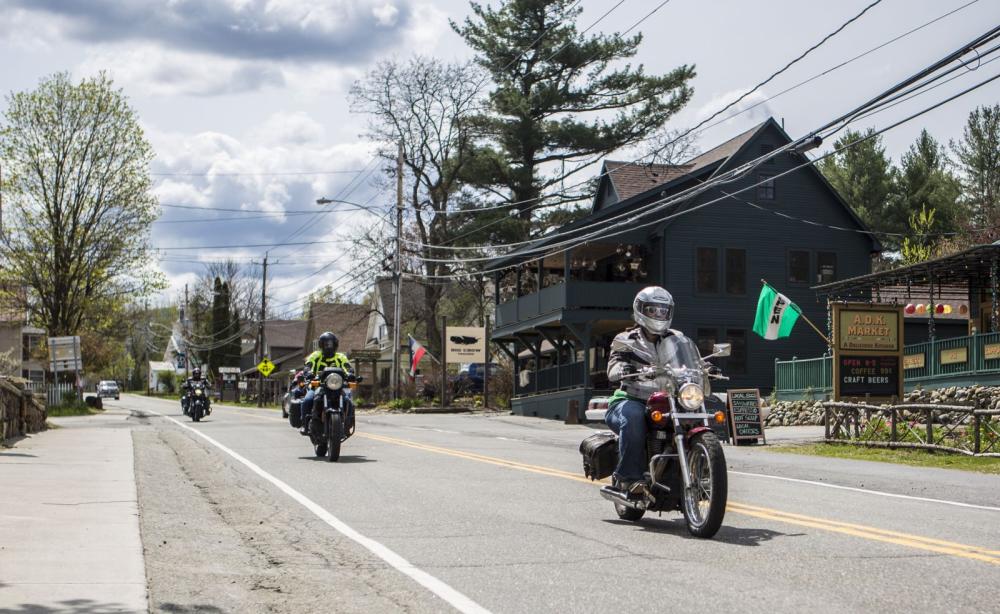 Leaving Keene feels like we are ascending a mountain as we climb the curving road up, up, and away. Finally when we've made it to what seems to be the top and we pass both of the Cascade lakes - one of my favorite places to swim in the summer.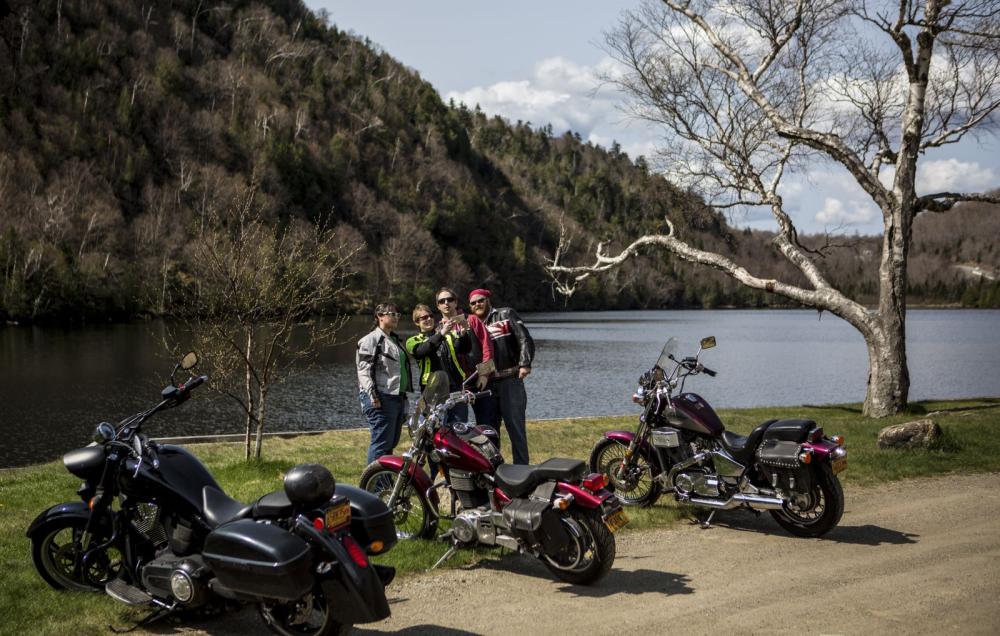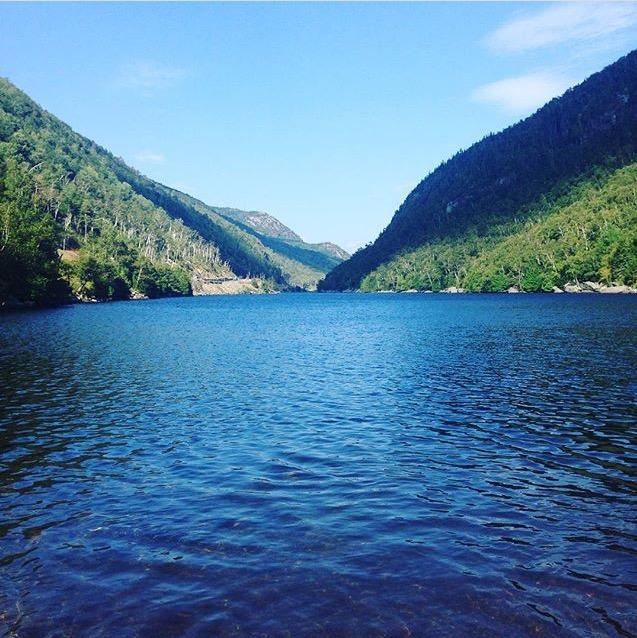 Around the same area on the right are Pitchoff cliffs, where I learned to rock climb for the first time! Just past the lakes on your left you will find the trailhead to Cascade Mountain, as well as Pitchoff Mountain. This area is ideal for the outdoor enthusiast!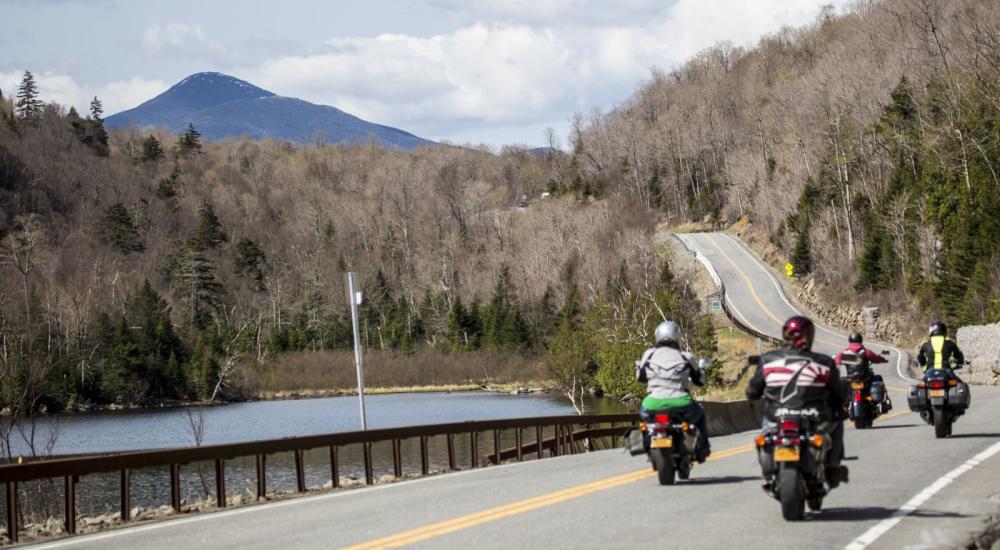 As we continue along the curves of the road, we pass the entrance to the Olympic Sports Complex on our left, as well as the Adirondack Loj Road where I get to enjoy my favorite scenic vista of mountains!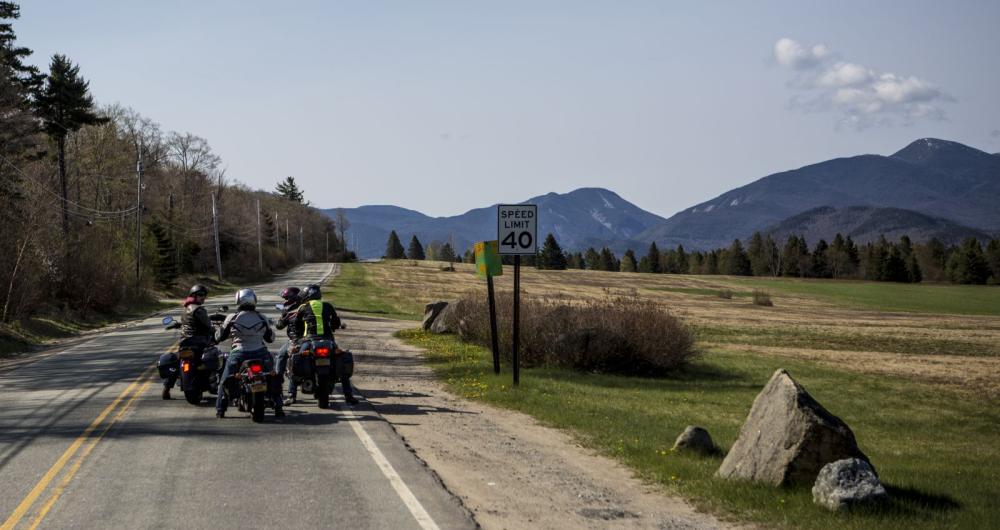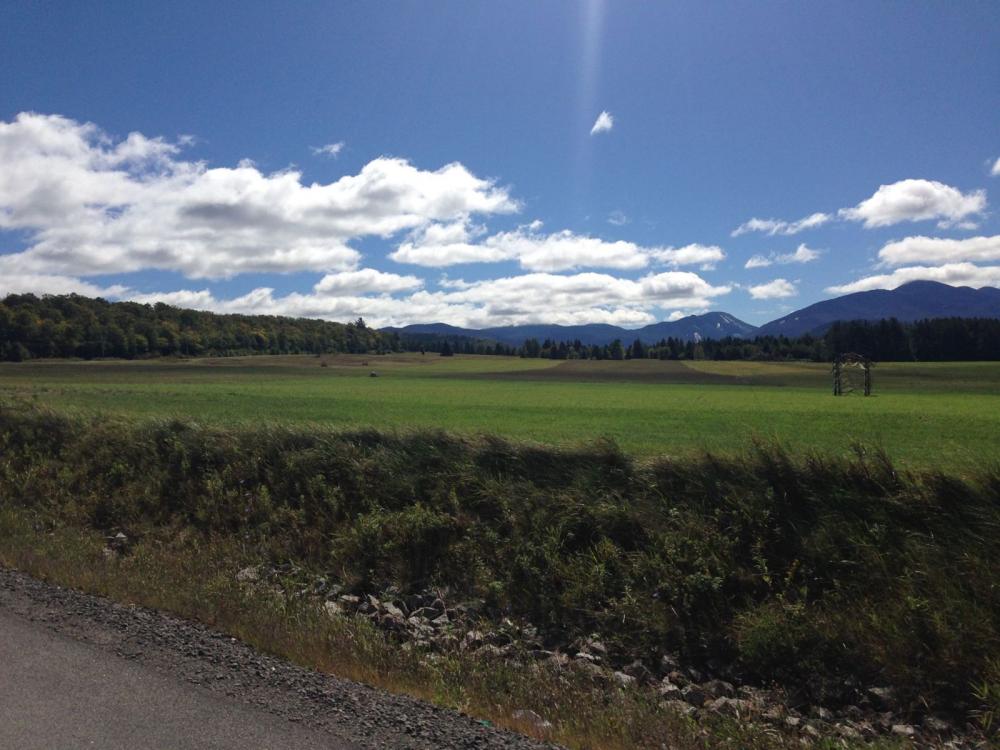 As we continue into Lake Placid, the Olympic Ski Jumping Complex is on our left, and I can't help but think how I would pee my pants if I ever went down one. I've been to the top, and it's a long way down! Across the road are the Horse Show Grounds, where various summer events take place.
As we continue towards main street, I contemplate asking if we can stop for a quick bite to eat at one of the many dining options, but I know we still have a lot of open road left to travel, and many more scenic views to take in!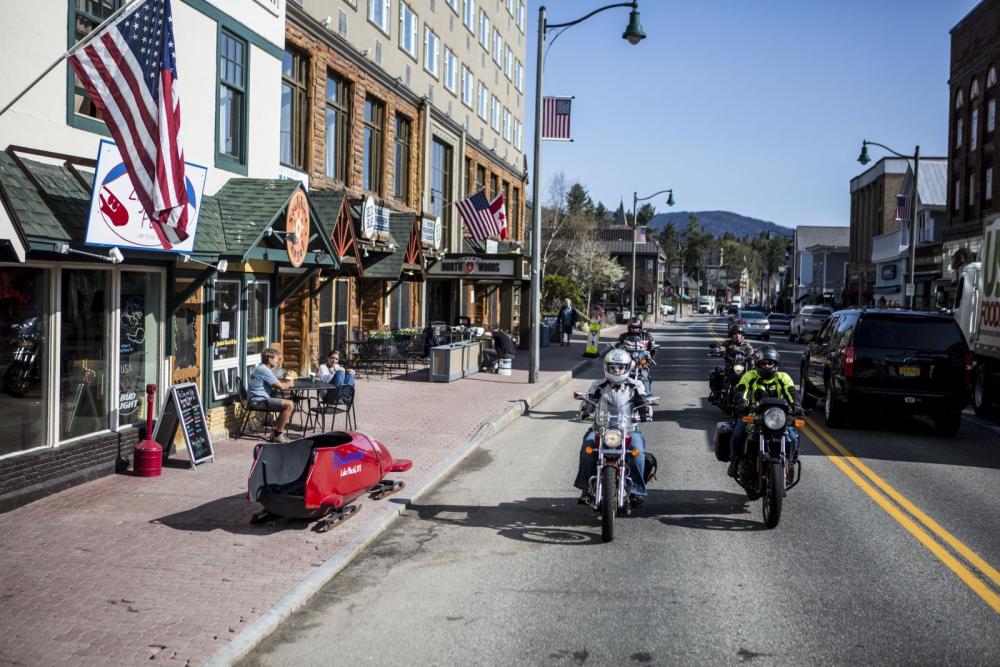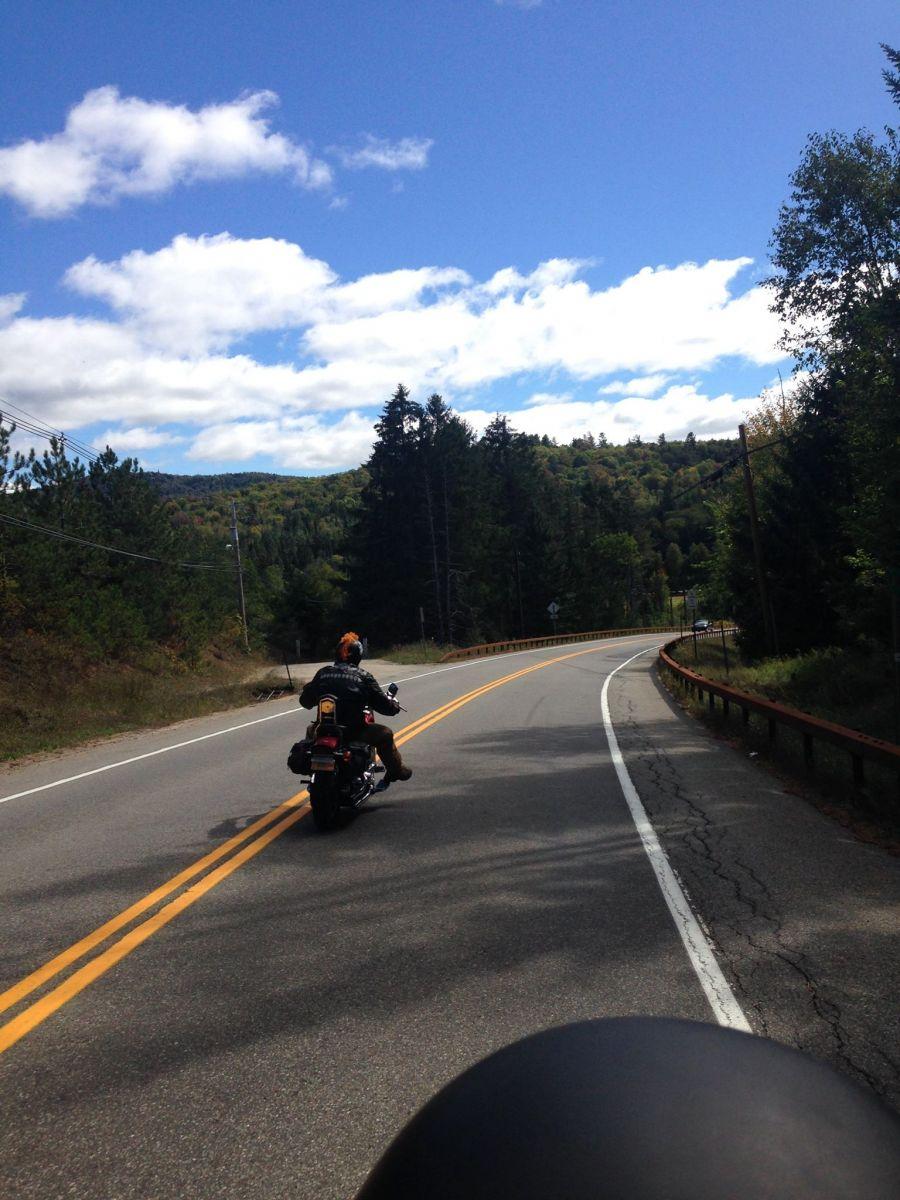 From Lake Placid, we head over to visit our cool Saranac Lake neighbors. Sometimes we even convince ourselves that ice cream is calorie free and we need to take a quick break at the Pine Cone in Raybrook!
A perfect place to stretch our legs a bit.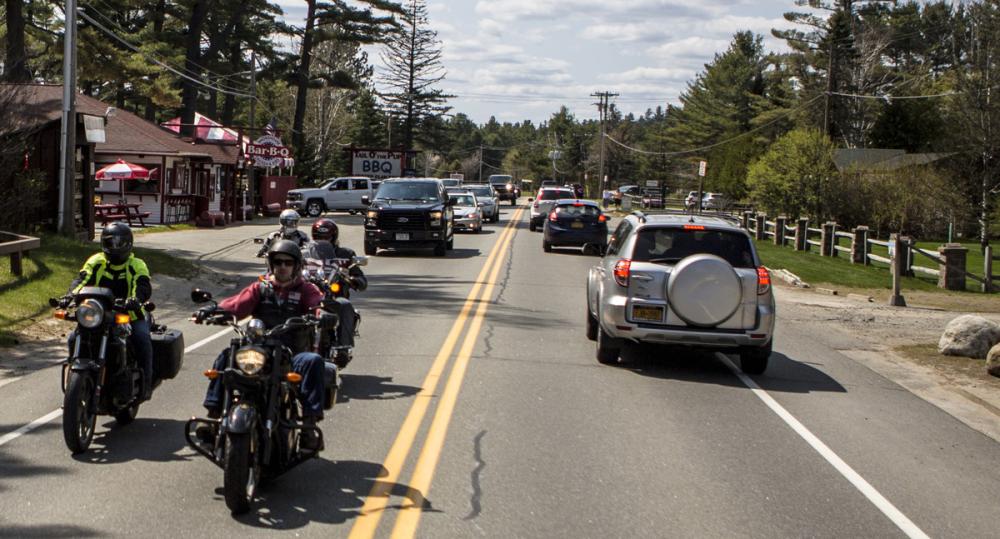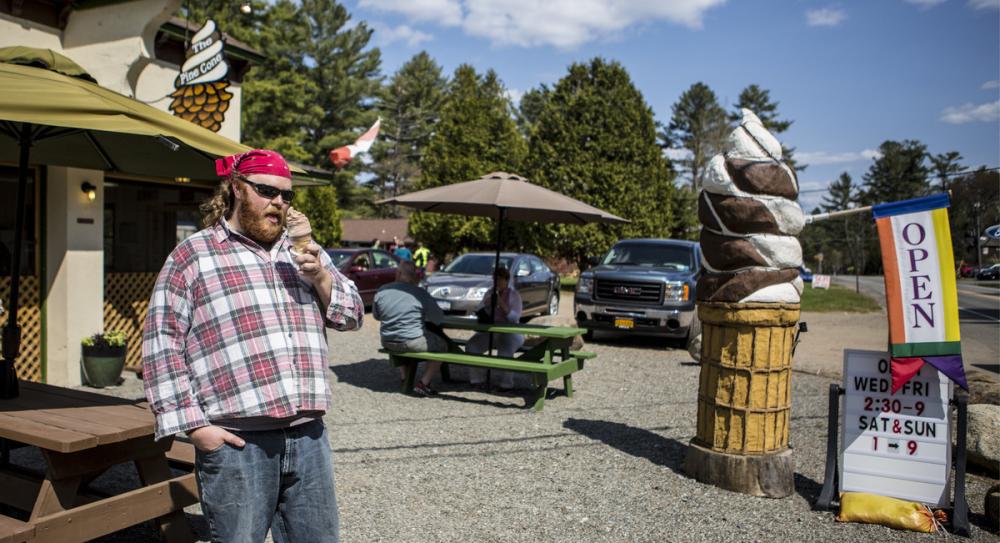 Cooled down and ready to hit the road again, check out the next leg of the journey.
---
In related ADK motorcycle news:
Riding the 'Dacks
This isn't a secret to seasoned riders, but our resident experts will tell you that although the roads of the Adirondacks lend themselves nicely to touring by any mode of transport, exploring them by motorcycle provides the rider with an even deeper appreciation of, and connection to this pristine landscape.
Our motorbike-riding tourism marketers share some of their favorite rides (and highlight a few classic twisties) on the well-maintained roads that wind through the charming communities across the region. Follow along as they showcase one big loop in 8 segments - or choose your region du jour for a shorter spin.
Visit Malone & the northern 'dacks