Submitted by guest blogger: Jim Moore - Event Director, Cycle Adirondacks
It's an unusual scene, but it has a great vibe. Some kind of giant camp is set up in a town park in Long Lake, a small community in the heart of the Adirondacks. A spread of dozens of brightly colored tents blankets the lawn on one side, some with people sitting out front in camp chairs chatting and enjoying views out across the lake.
The smell of something outstanding for dinner wafts from a cooking tent set up by a catering outfit. Nearby, an eclectic crowd is gathered around a group of tables, drinking local brews and telling stories of their adventures. On an adjacent stage, a local band is doing a sound-check for a concert later that evening. Locals and visitors mingle at a row of tent booths displaying local crafts and visitor information.
And there are bicycles. Lots and lots of bicycles, gathered in a makeshift corral of racks. A closer look reveals that many of these folks are wearing Lycra. Welcome to the inaugural edition of Cycle Adirondacks, in August 2015. More than 150 people from nearly 40 different states and provinces came to the Adirondacks to ride their bikes for a week. They're relaxed and happy. And this year, 300 people are coming to Lake Placid to participate in the event.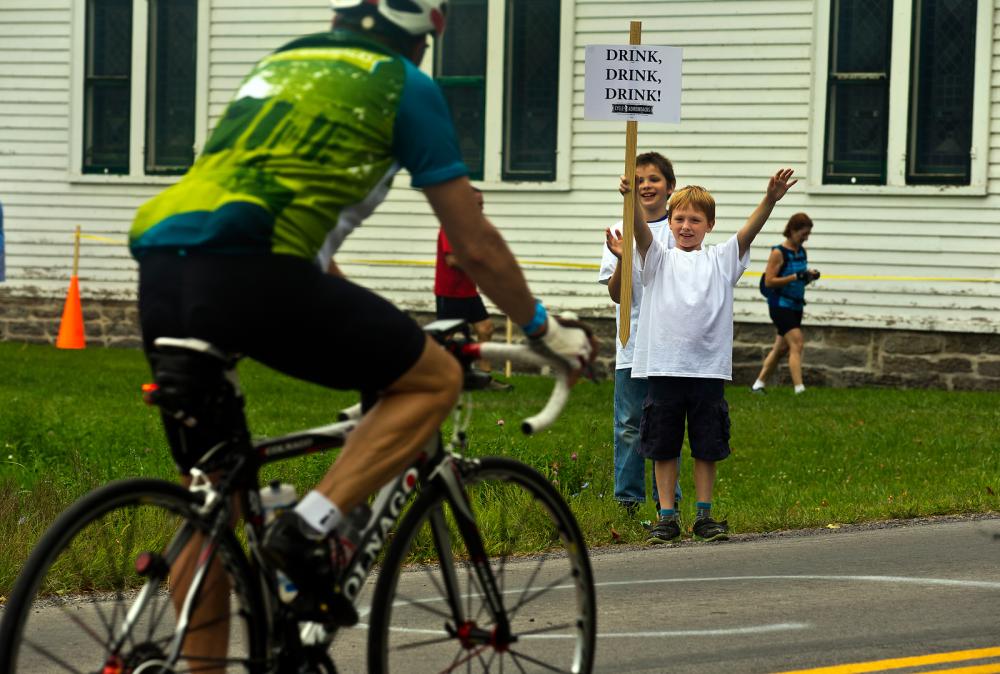 Raising awareness for conservation efforts
OK, let me back up a little. A few years ago, the nonprofit group Wildlife Conservation Society, a global organization headquartered in New York City's Bronx Zoo, had a novel idea: What if you brought a bunch of people from all over to spend a week immersed in an area where you're doing a wide variety of conservation projects? And what if the event helped boost the economies of local towns? Oh, and what if it were really fun? So they created Cycle Adirondacks.
Think about it: What better way to get to know a place than to pedal through it for seven days, stopping in different towns, meeting locals, and getting on-the-ground exposure to some of the conservation work being done? It's way better than a fundraising email, but really, it's more about awareness.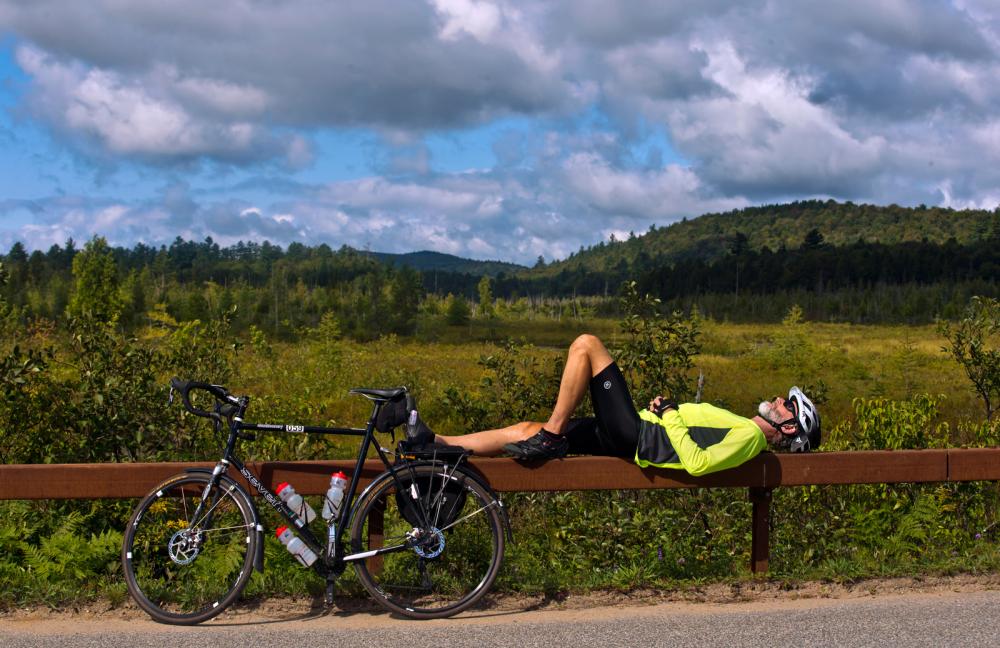 Wait – where are the Adirondacks?
You want to have some Adirondacks-themed fun? Go to an event like the New York Bike Expo in Manhattan and talk to people about a bike tour of the Adirondacks. Half of them either have no idea where it is: "Upstate? Like Westchester County?" or "That's in Canada, right?" A quarter of them have heard of it and have a vague idea that it's in the northern part of the state. The remaining quarter think it's the greatest place in the world, and tell you about their childhood trips to their grandparents' camp.
But one name nearly everyone recognizes? Lake Placid. So it was natural to include Lake Placid on the 2016 route. And, even better, it's featured on the event's Layover Day in the middle of the week, when riders stay in one place for two nights. This gives them a day that's devoted to exploring locally, whether on bikes, through guided tours, or by foot.
So, on Tuesday and Wednesday nights, August 23-24, the event will set up camp in nearby Saranac Lake. On that layover day, the optional route – only 38 miles, compared to an average day of 65 miles the rest of the week – is a Lake Placid Loop.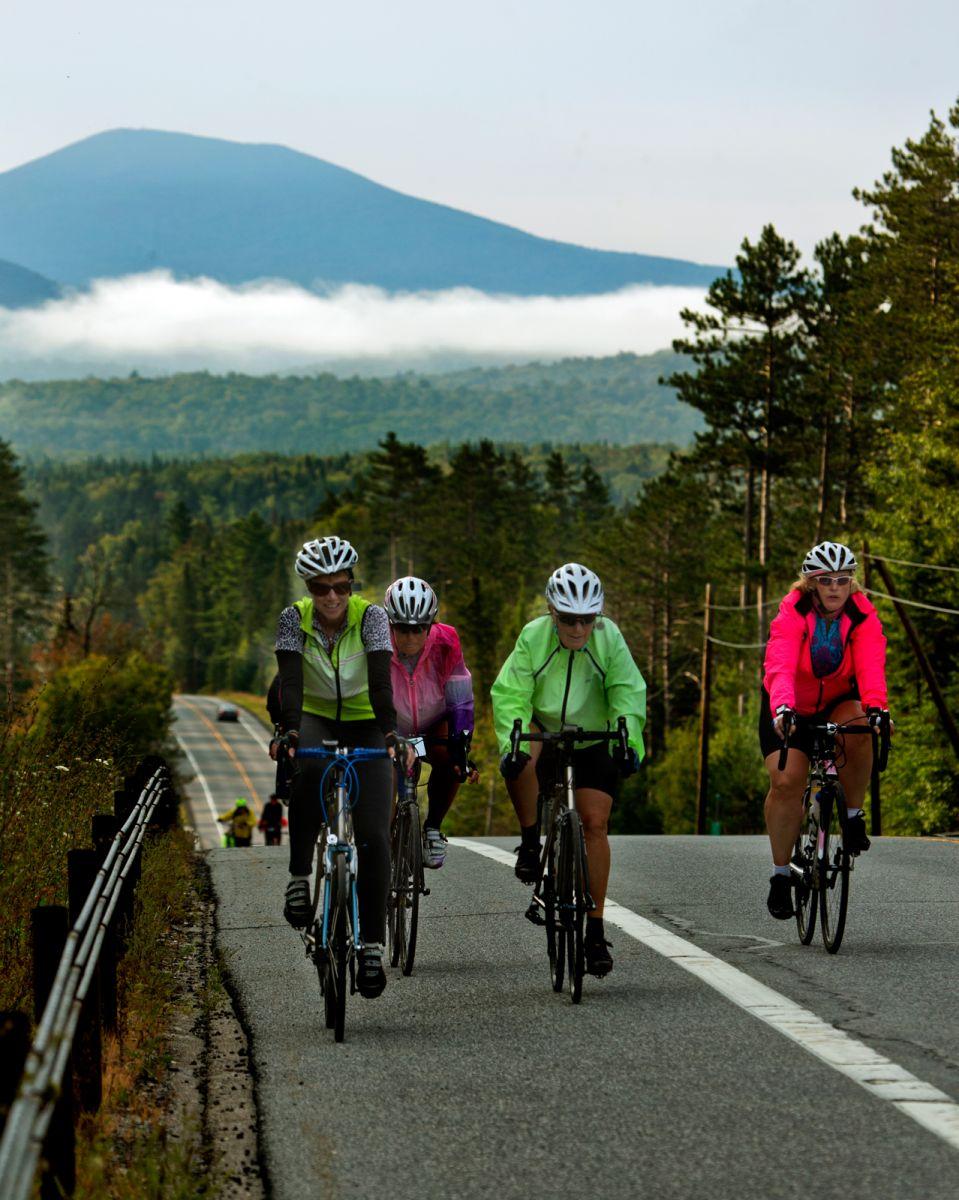 Pedaling through history
Our loop route will take riders directly through the famed Lake Placid Olympic Region. Highlights include:
The Olympic Training Center, where athletes trained for seven Winter Olympics and 13 Summer Olympics sports. Walk-in tours for up to 50 people are available Monday-Friday at 3 p.m.
The Olympic Jumping Complex, where riders can take an elevator up to the observation deck at the ski jumpers' prep room and see the view world-class jumpers face before pushing off. There's also the Summer Jumping Series, where visitors can see world-class jumpers train and enjoy their own activities, too.
John Brown Farm State Historic Site, the home and final resting place of famous abolitionist John Brown, who was imprisoned and then hanged for his efforts to overthrow slavery.
The site of the 1980 Opening Ceremonies and the hockey arena where the "Miracle on Ice" took place.
Lake Placid's downtown, full of a broad mix of shops, restaurants, a nostalgic main-street cinema, and grand views over Mirror Lake.
For the most hardy of our riders, who want a challenge even on their "day off," we're arranging a chance for them to ride Whiteface Mountain's famed (and feared) Veteran's Memorial Highway – a climb that gains 3,500 feet in 11 miles, at an average gradient of 8 percent. It's nearly identical in length and grade to France's iconic Alpe d'Huez, one of the hardest climbs on the Tour de France.
It's not all about the bike
Of course, not everyone will choose to ride the optional day. Cyclists can simply hang around Saranac Lake and explore its charming downtown, sign up for a guided tour or paddling expedition on one of the area's dozens of tranquil lakes, or perhaps set out on a hike for a different kind of workout – one that affords a birds-eye view of this pastoral area of forests, mountains, and waterways.
This is a good time to mention that Cycle Adirondacks actually does have an option for participants who would love a week in the Adirondacks, but without the need to pedal for hours every day. For them, there's a program called "Adventure Travelers," where each day they choose from alternate activities led by a group guide. They can try outdoor activities, or cultural and historical ones – and in the afternoon they're taken to the next camp to rejoin the riders for the evening. This is most often used by a couple where one is a cyclist and the other is not, so they can both enjoy a vacation together.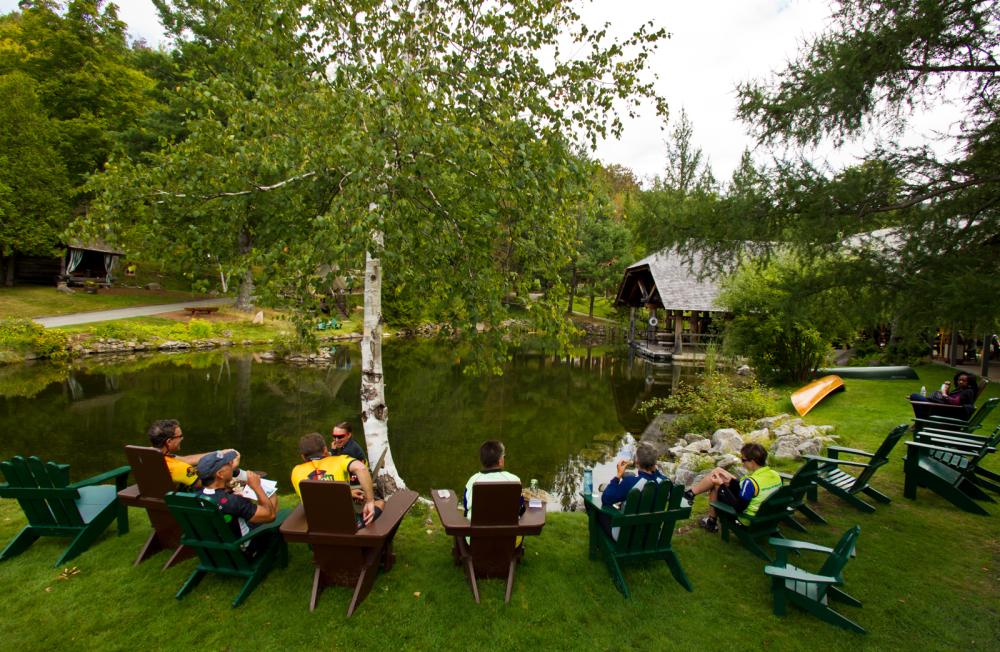 A bike tour doesn't mean roughing it
A quick bit of information about Cycle Adirondacks: As mentioned, it's a seven-day road-bike tour of the 6-million-acre Adirondack region. There are also a limited number of partial-week spots for three or four days. The riders get three catered meals a day, plus stocked rest stops and goodies at the finish daily.
Riders can choose to tent-camp in with their own equipment, use a tent-rental service, or stay in local lodging, with free shuttles from camp. The event brings along its own shower trucks and toilets. Other free amenities include baggage service, mechanics, support vehicles and EMTs, nightly entertainment, device charging, yoga and other wellness, and even a free glass of local beer each day.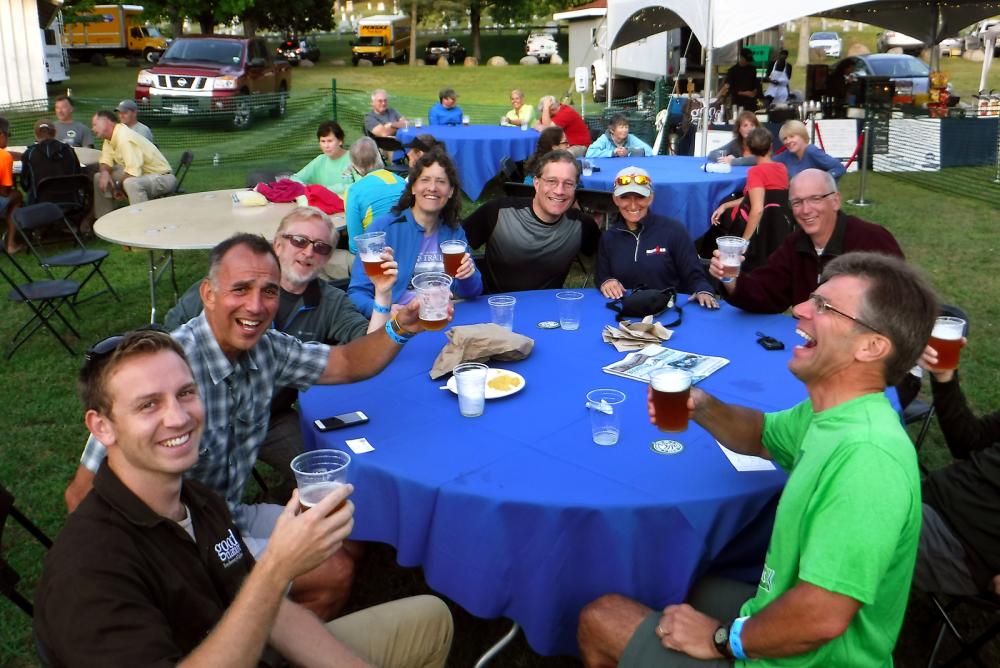 One of the best aspects of the event is how it works with and supports the communities along the route. WCS arranges for nonprofits in each overnight town to provide volunteers for specific tasks, and gives each group a cash grant. Local residents are invited to camp and enjoy the beer garden and free entertainment; meeting the locals – who are proud to show off their communities – is a highlight for the riders.
The first Cycle Adirondacks in 2015 attracted around 150 riders; the 2016 event is tracking for 300 riders, and there are still spots available. Lake Placid is a hub of summer activity. Check out our events calendar and start planning your perfect Lake Placid vacation today!
---
This week in related ADK biking news: