We all look at life through the window of our own experiences, and that's what John Brown Day is all about.
I remember growing up in Vestal, New York, and thinking my childhood was the standard for childhoods everywhere. My mother and father were together, we had food, and we lived in a small house.
It was sometime in elementary school when I realized some of my classmates' families had a lot more — and some had a lot less — than my own family. Around the same time, my mother started teaching me about the experience of Native Americans — the real experience, not the family-friendly cartoon version with its smiling faces and handshaking — and that's when I began to understand the concept of reality, and how it's different for everyone.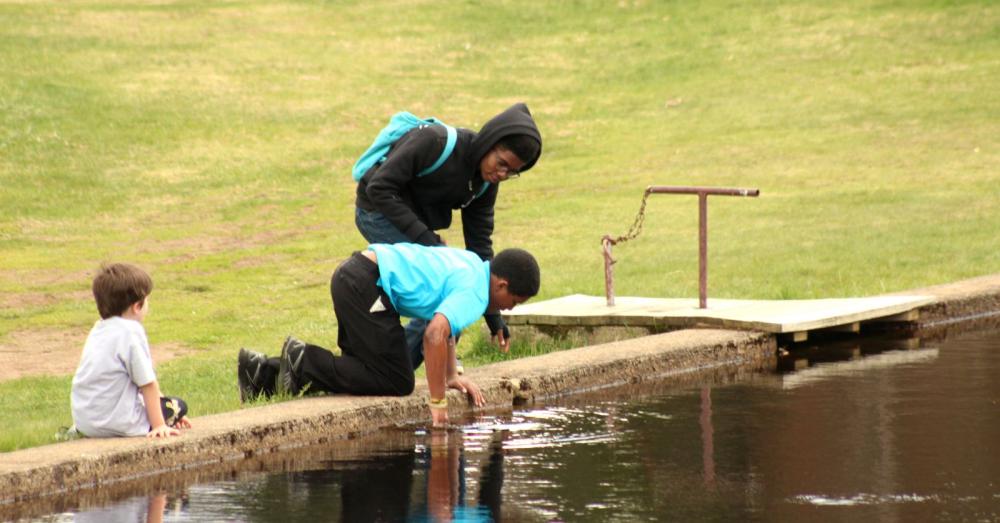 I attended John Brown Day, an annual event organized by the nonprofit group John Brown Lives, for the third time on May 7, and I was pleasantly surprised by how much it's grown. People spilled out of the tent at John Brown Farm State Historic Site in Lake Placid and listened intently as a round of speakers talked about equality and civil rights. Each had a story to tell about his or her own life experiences, but there was never a tone of condescension or lecturing or guilt. Instead, the day orbited a nucleus of hope, love, understanding, and remembering. The remembering part is important because it fosters awareness and serves as a stinging reminder that the people of the world still have a ways to go in achieving the first three items in that list.
John Brown Farm is set against an iconic Lake Placid backdrop, with some of the region's highest mountains and a pair of ski jumps peeking above the treetops. The famous abolitionist, a man who pushed for equality by any means necessary, made the region his home and sought to teach freed slaves how to farm here.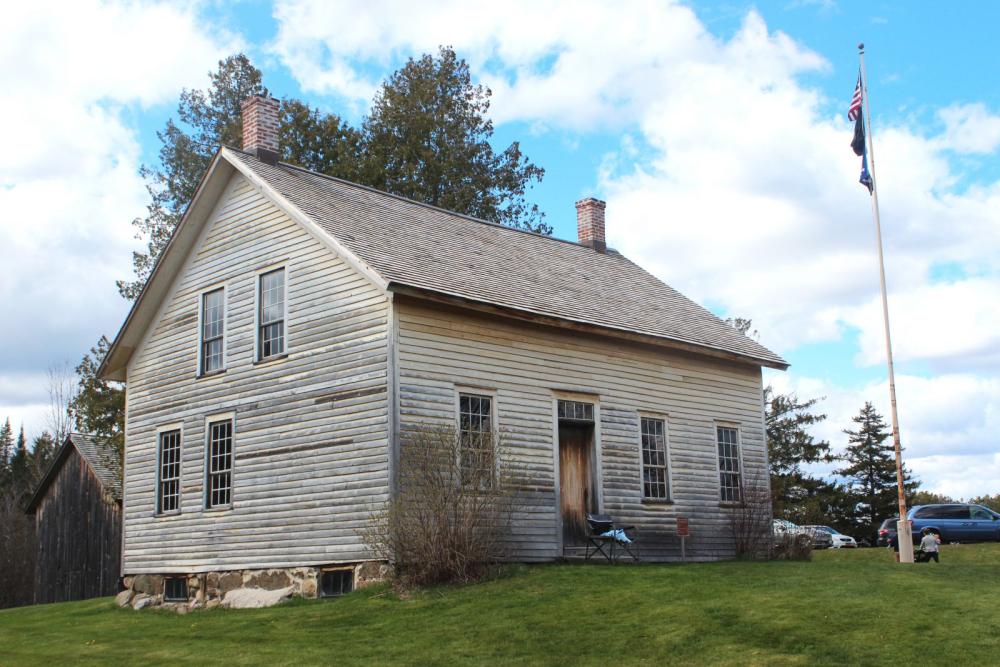 The gentle, teaching farmer was one side of Brown. He also had a penchant for uprisings, acts he believed were essential to forcing the hand of civil rights detractors. He led several rebellions, including an armed raid on Harpers Ferry, Virginia, in 1859 that resulted in his arrest and subsequent hanging.
Brown's request to be buried at his farm was granted, and the homestead and surrounding grounds are now a historic site that can be explored. There are interactive elements to teach visitors about slavery and John Brown's role in freeing people from it, and trails that wind through the nearby woods.
There's enough history there to fill several books, but history has a funny way of moving in a non-linear fashion. Brown might be absent in body but his spirit lives on, and this year its powerful effluence was celebrated by John Brown Lives in the form of three Spirit of John Brown Freedom Awards. The first-ever recipients of the award were youth advocate Brother Yusuf Abdul-Wasi, Albany-based prisoner advocate Alice Green, and actor and activist Danny Glover.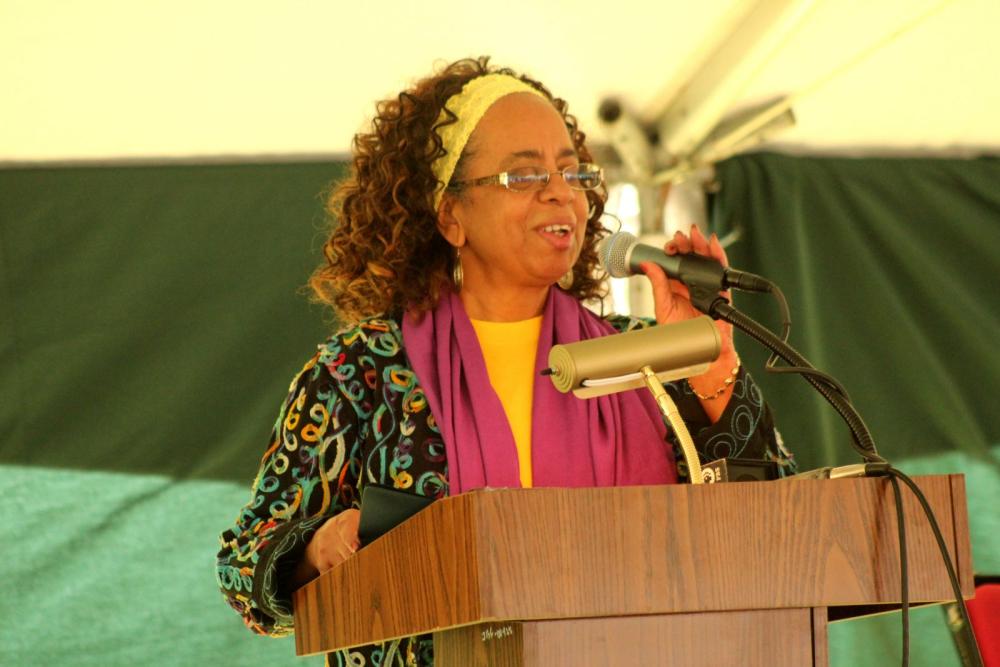 Brother Yusuf made it his life's work to help inner city youth in Albany experience the Adirondacks, a place he felt a deep love for. He paddled, hiked, and skied these mountains with a passion only someone who feels at home here can understand. Brother Yusuf shared that passion, and he used it to help young people see the world through a different lens — a lens of opportunity and love for the healing the natural world can offer.
Yusuf died in 2014. I never met him in person but after his wife, Cherrie Burgess, took time to speak to me for a story honoring him, I felt an instant connection to him. It was as if I had just met a man whose story mirrored mine in many ways. The details would take some explaining — perhaps enough to fill a book or two — but the important takeaway is the feeling the Adirondacks gave us. We both discovered the Adirondacks many years ago, at a point in our lives when we weren't at our best. Brother Yusuf believed the Adirondacks saved his life, and I believe they saved mine as well.
Before Cherrie took to the stage to accept Brother Yusuf's much-deserved award, the crowd collectively said "Brother Yusuf lives." It's easy to romanticize that, to say his spirit moves with the wind and flows with the mountain streams, and that his warming presence can still be felt like sunshine on your face. Maybe that's all true, but what I am certain of is his spirit is certainly alive in the lives of the people he's changed. They will carry his message about the importance of nature on, and they too will use it to change lives.
Alice Green accepted her award following an introduction by John Brown Lives founder Martha Swan. Green is an active purveyor of prison reform who focuses her efforts on New York state. She also spoke about perception, primarily on the importance of understanding how some of the people in prison ended up there. It is perhaps the most challenging thing we can do, to look past someone's mistakes and consider what they've experienced, to understand how those experiences have shaped the attitudes and decisions they've made, and to then use that understanding to better peoples' lives.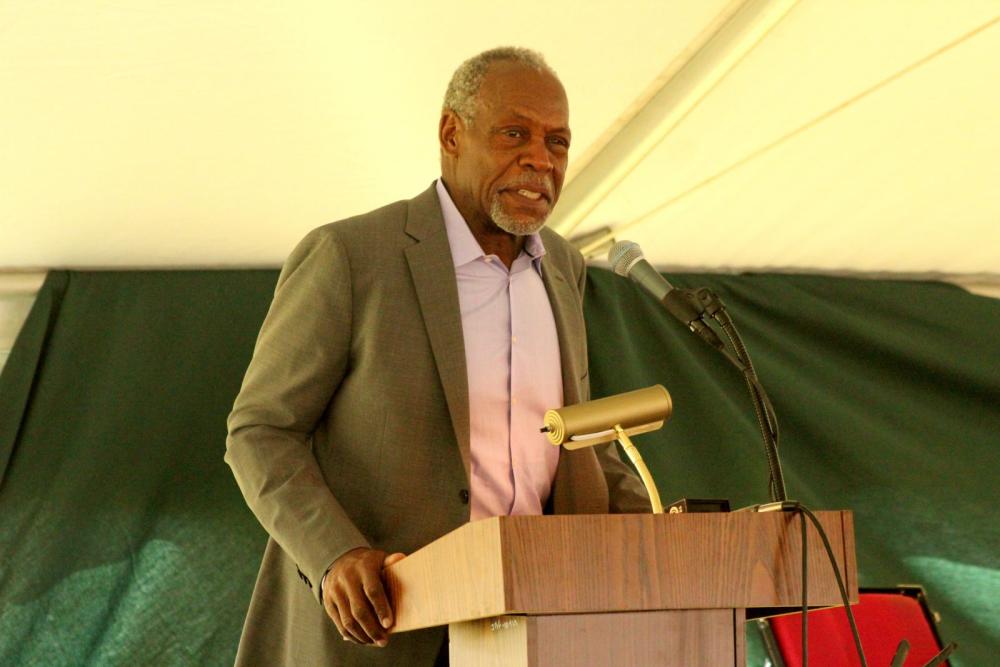 Danny Glover spoke of that understanding, too. It turns out, the famous actor is also a staunch civil rights advocate. His tone was sincere and pointed as he drew lines that connected the past to the present. Work still needs to be done and people around the world still need help. Some injustices, he said, have changed while others are still happening, sometimes under different monikers.
Lake Placid and the Adirondacks have always meant a lot to me, but 10 years ago I never would have imagined the region as a place where people like Alice Green and Danny Glover would come together to speak on global issues. To know that people of every background are welcome here, to know that some of the region's history includes major players in civil rights issues — these are things which speak to me on a scale as grand as the mountains themselves. The next time you're here, pay a visit to John Brown Farm and consider the impact his life had on others. Think about how the mountains can change lives, and consider how people like Brown and Brother Yusuf never truly die because their legacy lives on in so many others. That's something we can all be thankful for.
There's a lot of history to explore in the Lake Placid Region, from the Olympics to the tragic love story of Henry Van Hoevenberg, who gave nearby Mount Jo its name.
---
Adk heritage - the backstory: