Anyone who knows me knows that I am infatuated with weddings! I'm not engaged (even though I've been with my boyfriend for over three years…hint, hint), but I've been planning my own wedding in my head for as long as I can remember. In a world of 7 billion people, I believe that it is a true blessing to find someone you choose to share the rest of your life with. It wasn't until I started my job as a wedding planning assistant at The Whiteface Club and Resort that I realized the intricacies involved in planning, and also what Lake Placid offers to those getting married. Unparalleled scenery, Adirondack elegance, and accessible activities and entertainment all make Lake Placid an exceptional wedding location.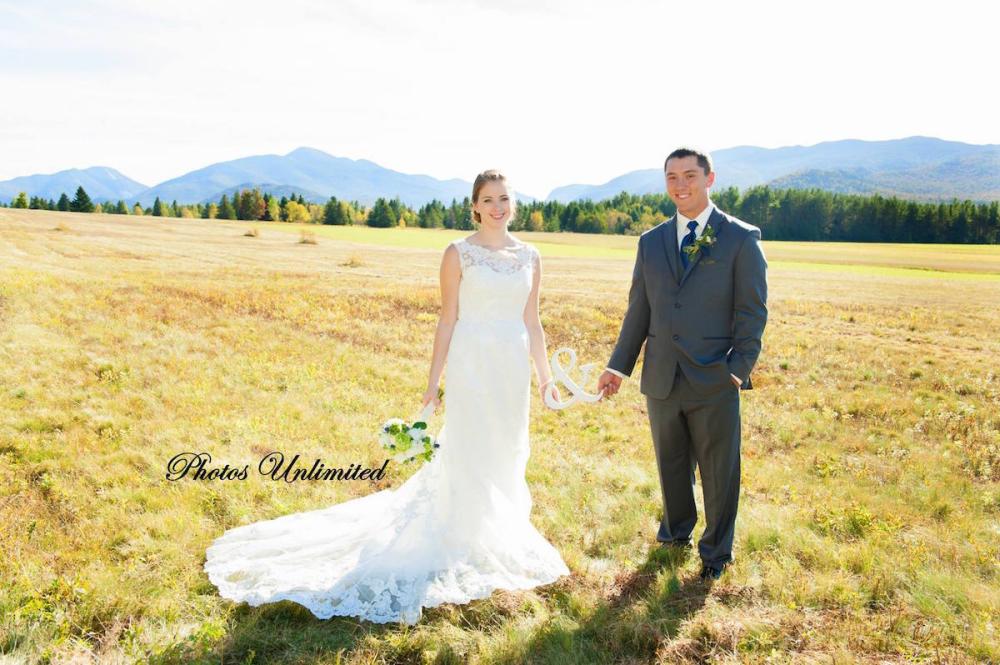 I take you, Lake Placid, as my wedding destination
With rustic lodges, elegant resorts, and lakeside gardens to name a few, Lake Placid has a selection of venues appealing to all tastes. Most notable is that many venues are cozy yet sophisticated, intimate yet provide space for guests, serene but still exciting. Our weather can be unpredictable at times so most locations accommodate accordingly. More so, each season has distinct beauty with bluebird skies and sunshine in the summer, snow falling softly in the winter, luscious greens in the spring, and bright red, yellow and orange foliage in the fall. Nestled among 46 High Peaks and preserved forest, and positioned around two pristine lakes, Lake Placid boasts a picturesque mountain landscape and breathtaking views. As an employee of a wedding venue, a bridesmaid, and wedding guest I have seen various weddings throughout the changing seasons. All are beautiful with an exquisite, Adirondack backdrop.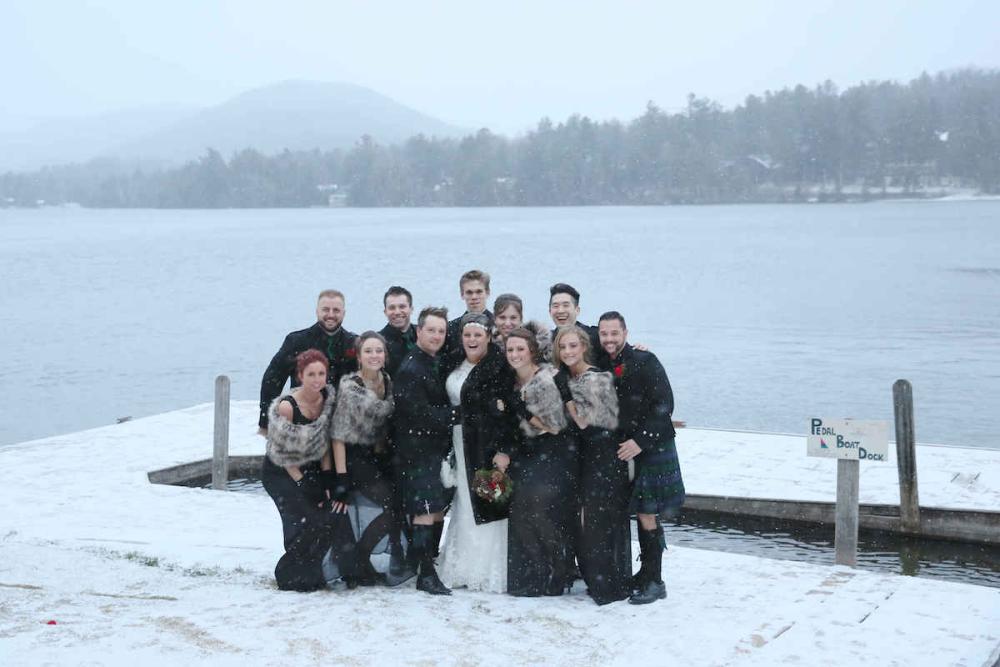 Our photographers are not only experts at capturing human expression, but also adept at staging your special moments in the midst of Lake Placid's natural beauty. Our hotels and resorts pride themselves on customer service, especially when it comes to weddings. Florists provide colorful flower arrangements, while bakeries create decadent cakes with intricate detail and design. Each venue is equipped for every aspect of your wedding, from start to finish, and is staffed with experienced professionals to put your mind at ease on your big day. If they don't have a wedding planner on staff, there are several experts in the area to guide you through the planning process! Lake Placid offers a number of activities that everyone will enjoy. From hiking and golf to spas and shopping, both newlyweds and wedding guests will always be entertained throughout their stay in Lake Placid.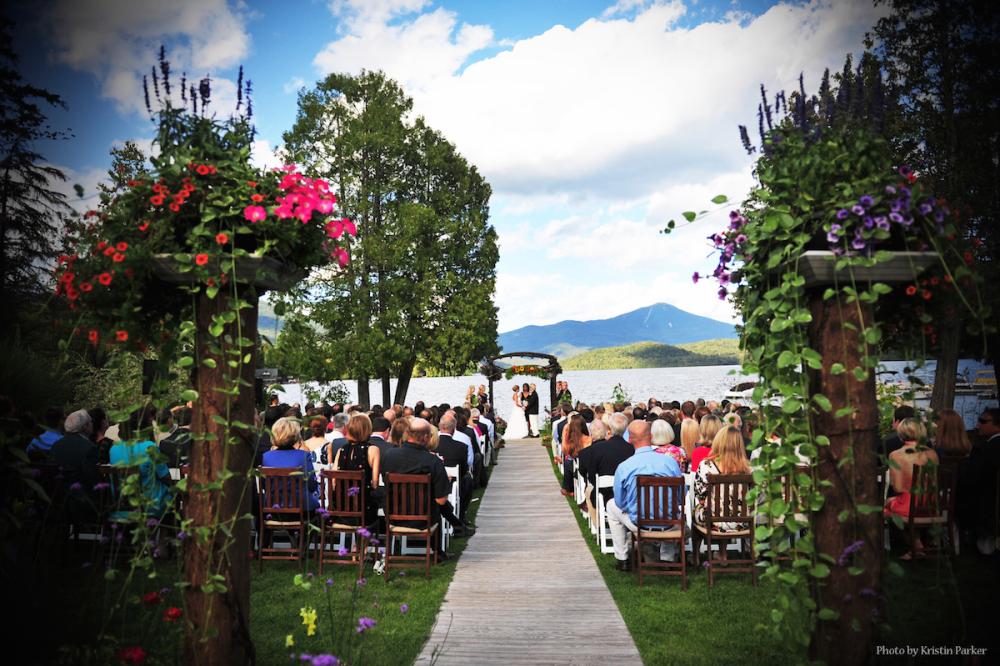 To have and to hold, from this day forward
As a wedding destination location, our small town is well aware of the many details that go into planning an exceptional wedding. Therefore, we've decided you need to give Pinterest a rest for the day, and attend the 3rd Annual Lake Placid Wedding Show on May 29th from 12:00-3:00 PM. The Whiteface Lodge has teamed up with The Knot to bring together area wedding vendors and venues to help guide you in the wedding planning process. Some of this year's featured Lake Placid booths include a number of lodging properties, rental companies, the Conference Center at Lake Placid, Lake Placid Adirondacks, and more! This event is not only informative, but fun and full of energy!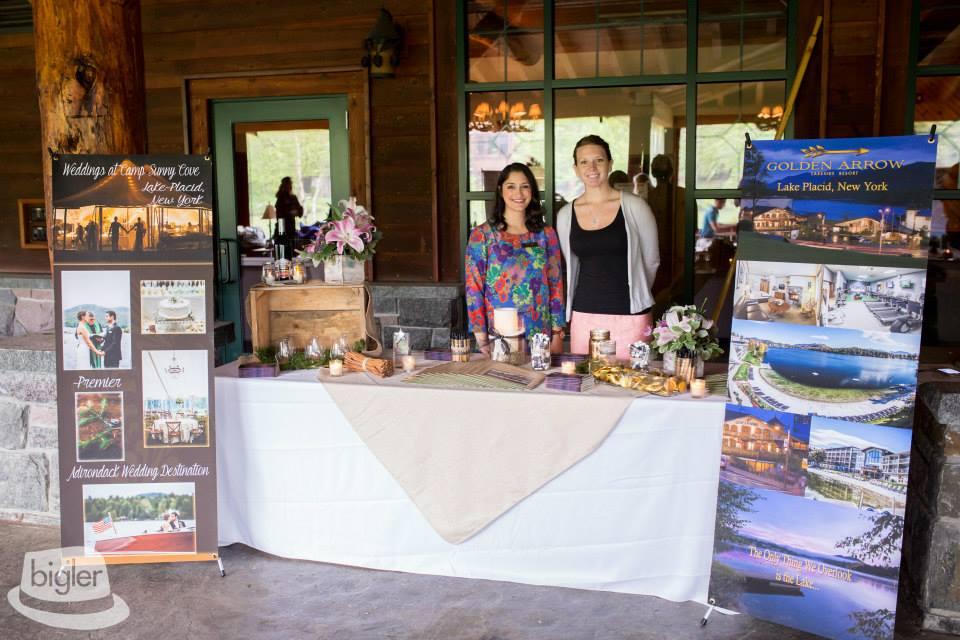 Enjoy refreshments and hors d'oeuvres while you meet and greet with local planners, friendly staff from lodging properties, photographers, florists, makeup artists, bakeries and more. Event tickets are only $5 and get you access to presentations and conversations with lodging properties, wedding coordinators, cake samplings, and other wedding services. There are also door prizes given away throughout the day, as well as special offers available only to those who attend the show! Maybe you'll even catch the flower arrangement in the bouquet toss! On top of all of this fun, the Whiteface Lodge features a stunning view of Whiteface Mountain, luxury, elegance, and amenities galore, making it a great location for planning with friends or a fiancé. The event will leave you with inspiration, ideas and direction for planning your rustic, yet elegant, mountain wedding in Lake Placid! This will be the premier wedding event of the Adirondack region for 2016, and if you love everything bridal, you definitely wont want to miss it!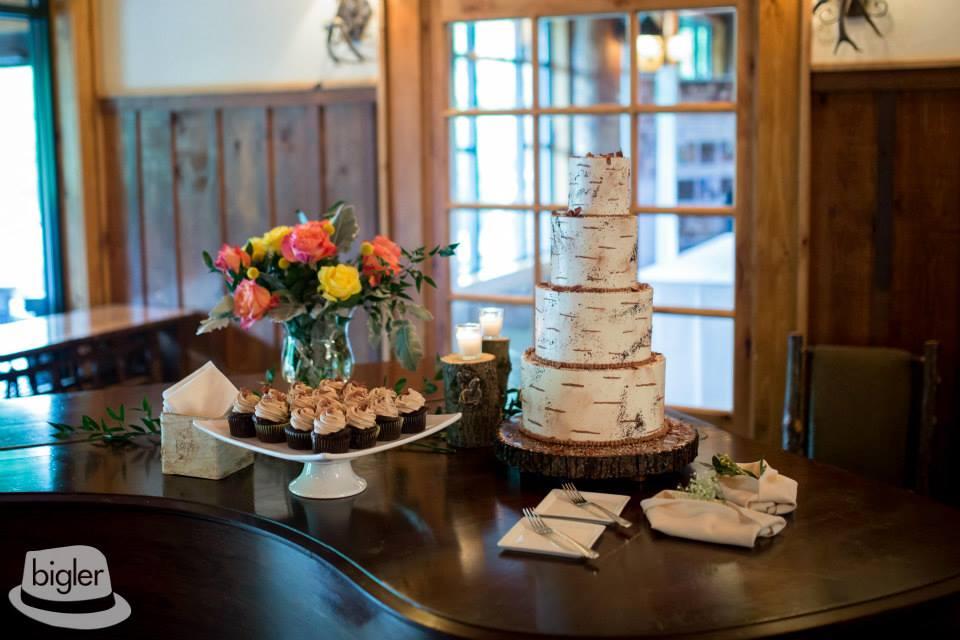 Tickets can be purchased at the door or get more information and purchase tickets online ahead of time. Can't make the show this year? Check out our "Say I Do" page for all-things-wedding, and plan a visit to see why Lake Placid is the perfect place to tie the knot! 
Of course, the Adirondacks make the perfect honeymoon destination for many adventurous couples; after you pledge your vows, why not plan on staying a while?
---
In related ADK news: Put a ring on it ADK style
Destined to marry in the ADKs' base camp
Feel the love, Adirondack style
The coolest place to tie the knot
Unique locations, fun destinations