Mountain Living
The days are shorter and the temperatures are dropping below freezing. Alas, winter is upon us and the outdoor activities may seem minimal to those folks not sure how to embrace the chill. The truth is the seasons don't stop the cycle of life and the mountains are still waiting. No worries if you're not a skier or skater, there are plenty of ways to get out and enjoy the Adirondacks. The fact of the matter is winter hiking is a whole new experience compared to hiking during any other season. This is an experience I highly recommend trying. I feel as though you may be pleasantly surprised. 
Growing up a hike was done during the summer to enjoy the beauty of the short season here in upstate NY, or a chance in fall to take in the ever-changing foliage around the High Peaks. Never in a million years could you have convinced me that people willingly woke up at dusk and hiked up a mountain when the high for the day is estimated to hover around 32 degrees Fahrenheit — yes, freezing.  I was one who more often than not preferred that hot cup of cocoa and a cozy afternoon on the couch, with my eyes glued to the tube. 
I moved to the mountains when I graduated college, a promise I made to myself my whole life growing up. I had attended summer camp in the Adirondacks and was drawn to the mountains. I always knew I wanted to live here and enjoy all they had to offer. 
My move to the mountains wasn't easy as I left my family in my hometown. Growing up an active, year-round athlete, I knew I had some work ahead of me; I had to find individual sports and ways to exercise that gave me the same thrill of soccer, basketball, softball, volleyball, and tennis. This at first was difficult as the mountains are home to Olympic winter sports I hardly knew anything about. Of course, before I knew it I was explaining these sports to visitors. However, as an Olympic future was out of my reach I knew the mountains were not. I began hiking mountains I never knew existed. It quickly became a second home and the experience is extremely hard to explain. 
The mountains may be located throughout several miles of towns, hamlets and villages but they can make you feel like you are in the middle of nowhere. They are a retreat away from reality where you can truly focus. That being said there is a certain way to hike the mountains properly. I know what you're thinking…rules, rules, and more rules. While it's true there are several rules to follow while hiking, they are all to help preserve the experience for others and yourself. Leave no trace and no fires in the High Peaks Region are a select few. The most important thing is creating a safe environment for yourself. This, of course, starts with the proper attire.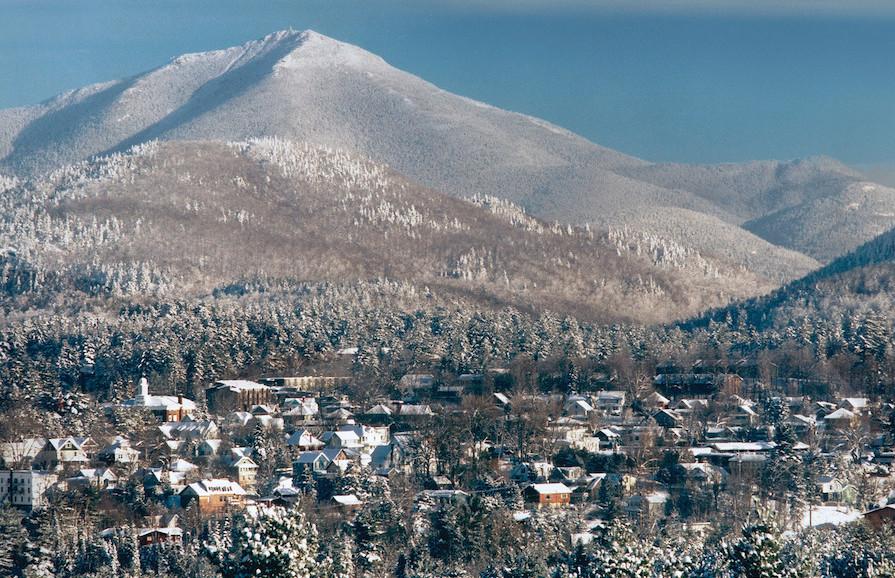 Fashion Advice
Generally, the number one thing people think about when going out in public is fashion. As you travel through the streets of a mountain town, you will notice a style similar to those of anywhere there are frigid temperatures. Some people may resemble the Michelin Man, or perhaps look as though they are very "fluffy." Those are all logical people protecting themselves from the harsh cold, and protection is key. As you hit the trails, you will see less "fluff" and more layers. 
The mountains are calling and I must go — even though they are covered in 2 feet of snow. Yes, this sounds crazy for a newcomer, but amazing for a veteran of the peaks. The High Peaks are a destination with a great view, but there is something more magical about them in the winter; so here is how to tackle them…"fashionably."
First of all, throw out the idea of high-end fashion and think logical. Hiking entails exercise and lots of movement, so you have to compromise. First off you will need winter hiking boots, along with snowshoes, skis, crampons and/or micro-spikes depending on the conditions. Please keep in mind while the weather and conditions in Lake Placid may be perfect, the conditions on top of a High Peak can differ greatly and change drastically in a moment's notice. A hiker must be prepared for anything and everything. Don't forget the socks that are synthetic and breathable, ABSOLUTELY NO COTTON. Let's just get that out of the way. Cotton is wonderful and all, but should never be worn hiking, no matter what the season.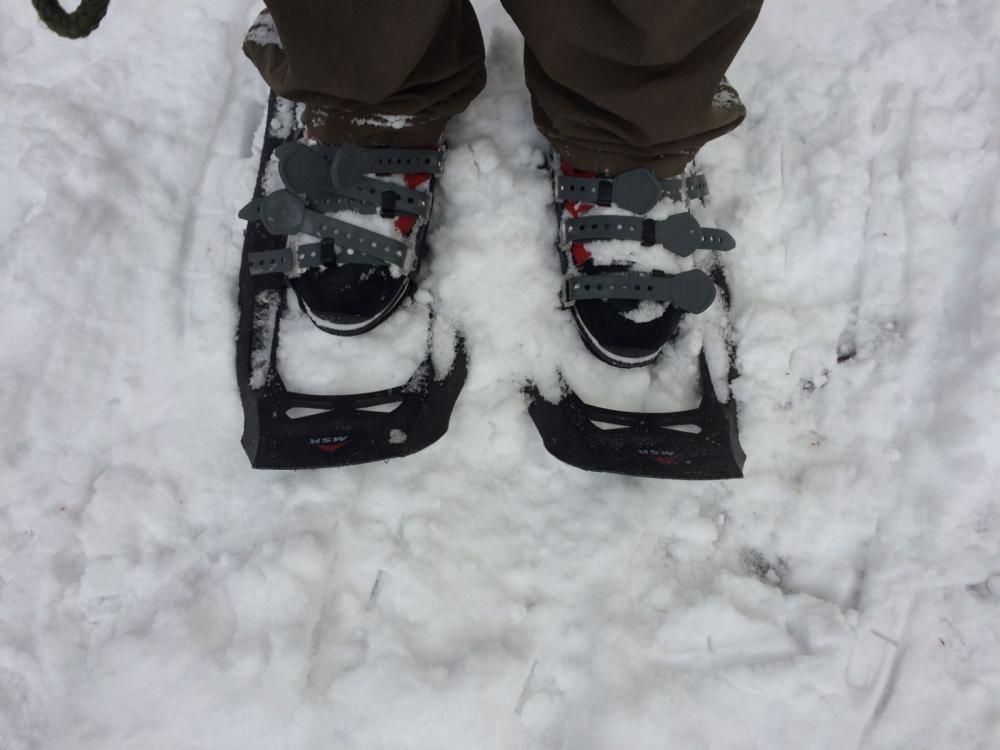 The proper footwear and equipment for the peak or trail you are about to explore is just the beginning of the hiking attire. We will now speak of the base layer. It's a good idea to have a tight-fitting pair of spandex pants with a long sleeve shirt. These should be breathable but also help to maintain a good core body temperature. The importance of the layering is to make sure there is never moisture caught between you and your clothing. Moisture creates a change in body temperature that could cause hypothermia. Thus, everything worn while hiking must be warm but breathable. Staying dry is key, although that pleads difficult while exercising. That is why there are plenty of stores on Main Street that offer these kinds of synthetic and breathable materials. 
The base layer, footwear, and winter gear is a good start to the hiking ensemble. Next up for our fashion advice is a nice pair of hiking pants that are water resistant (again…no cotton). The next layer is often a preference. Some people like to layer a t-shirt and then a long-sleeve. I personally like to put on a breathable t-shirt over the spandex and then a zip-up. The fabric and comfort is largely important. Then comes the winter jacket, not only should it act as a windbreaker, to keep you warm, but also be water resistant. This is why when trying on the gear you should have your jacket with you, to make sure your hiking gear will all feel comfortable.
Now on to keeping your fingers, toes, and head warm. Make sure to grab a good pair of mittens — they tend to keep the hands warmer due to the fingers touching and not allowing cold to get between each finger. However, I know some people prefer gloves. If this is the case with you, make sure you have a pair with warm lining that are water resistant. A trend you may be picking up on is: breathable, water resistant and no cotton. This rings true for the choice of hat, scarves, or face masks.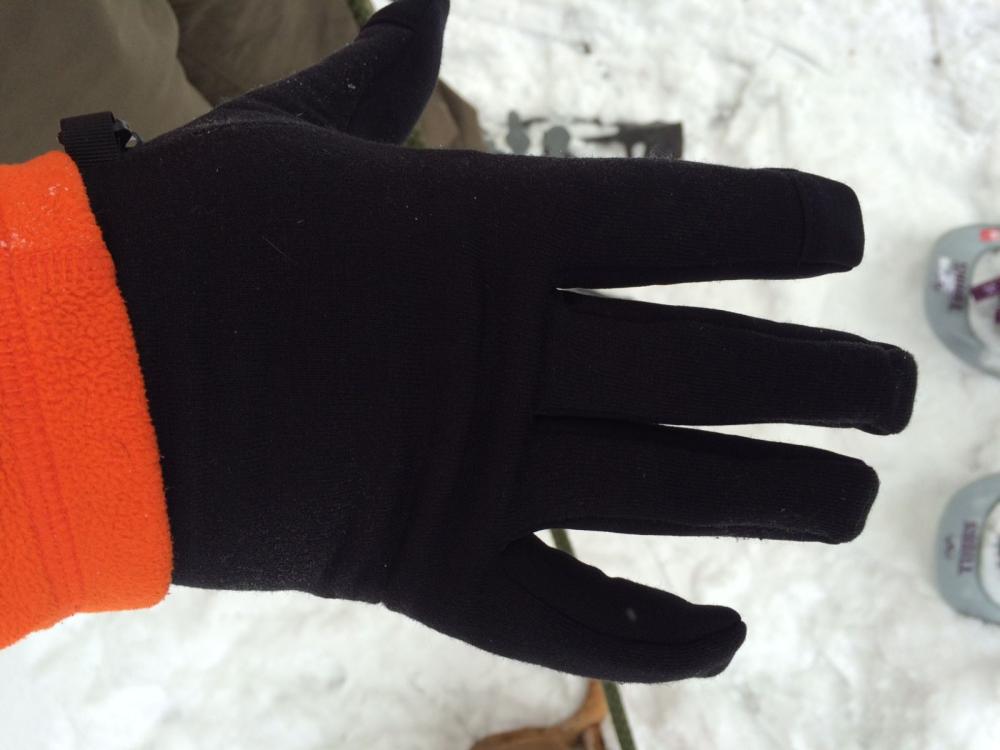 Packing for the Backcountry
We continue with the most fashionable part: the backpack. This is the most important part after the actual clothing and outerwear choices. This pack is ultimately your survival kit. It should contain anything you need for the day and a few extras in case something happens. These packs range in size, so you'll have to find one that fits to your hiking needs. Personally I use a pack that is around 45-50 liters. This bag carries everything I need, and more.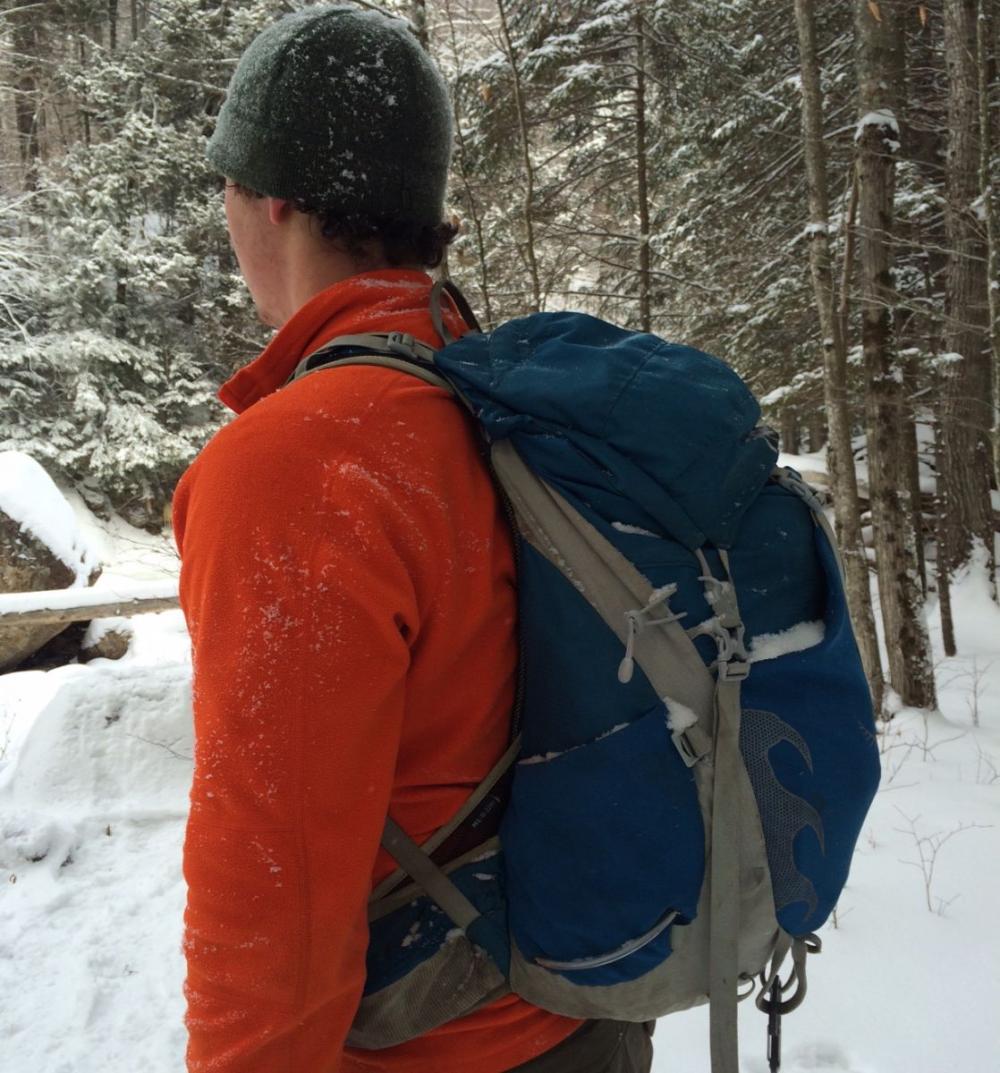 The most vital part is what is in the bag and how you pack it. I recommend to bring the following: extra socks, extra layers, plenty of water, extra gloves, extra hat, extra face mask, knife, rope, headlamp, extra batteries, food, compass, map, trekking poles, first-aid kit, waterproof matches, fire starter, water purification tablets or device, snow shovel, goggles, and anything you may need personally. I know it sounds a bit excessive, but these decisions could possibly help if you get in trouble. 
The collection of what to bring and wear on a hike is rather extensive, but it really is very important. This is just a brief glimpse into proper hiking attire and etiquette. Always make sure to educate yourself on the trail you chose to hike/climb. Never be afraid to ask a professional's opinion before heading into the mountains! The fashion in the Adirondacks may be slightly different than where you come from. This being said our fashion is based on adventure; and who doesn't want to explore? 
---
In related Stylin' ADK news:
Snowmobilers: Faithful fashionistas
Close-up: Wearing it the Whiteface way