Eco-friendly, sustainable practices everyday - it's the Lake Placid way
The Conference Center at Lake Placid embraces Earth Day, everyday, with our sustainable building and daily practices. These practices, along with the natural beauty of Lake Placid and the Adirondack Park, create a unique experience for attendees and meeting planners alike. Instead of the exhausted feeling many of us leave with after days of conferencing, we send our attendees home feeling refreshed! The natural light in the Conference Center, relaxing break areas with breathtaking views of the Adirondack High Peaks, and the fresh air that everyone enjoys throughout the conference, all contribute to a completely different meeting experience.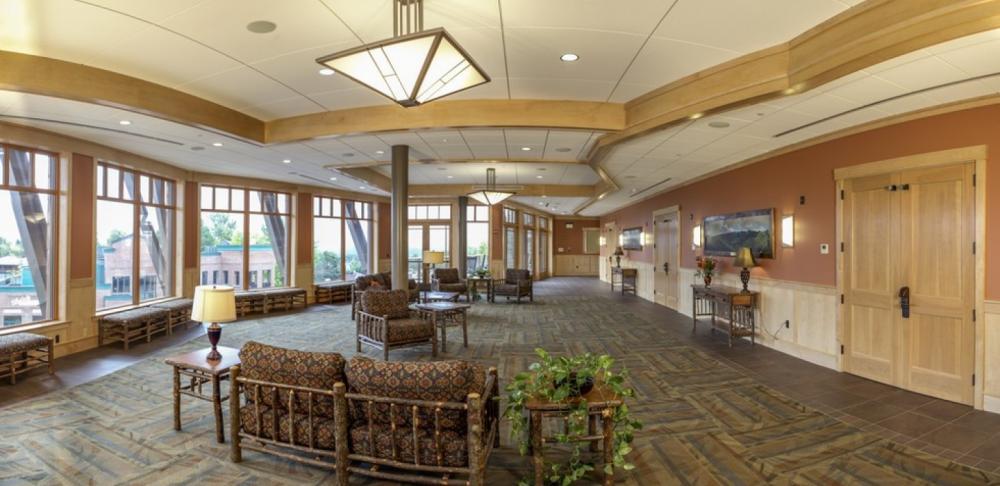 Green to the core
Some of the highlights of the Conference Center's Green Initiatives that make for a beautiful meeting space include the Center being built with sustainable materials, copper accents, local granite, and rich textiles that provide a visual treat in itself. Our green design also includes daylight harvesting, 20% green power to run the conference center, and energy efficient heating and cooling systems (to name just a few). Take this Google virtual tour of the facility to see just what we're all about!
Green from start to finish
Our best practices include: recycling, composting (with our very own pig), actual China and bamboo serverware. Whenever possible we use signage instead of paper handouts. Complimentary pads and pens are offered at the back of the meeting room, so attendees take them as needed, reducing the amount that is ultimately discarded. 
Our sustainable lodging partner, The Golden Arrow, just steps away from the conference center, is one of the highest rated eco-sustainable properties in the country, and has been awarded Audubon's highest rating - Platinum. Audubon International offers a rigorous third-party certification program for lodging in the United States and Canada. The program works with lodging facilities to ensure that they are using best practices when it comes to environmental issues related to running their establishment. Check out this Earth Day blog about the Resort for more information!
All of our efforts make a huge impact on our natural environment. We embrace our natural beauty, and the Conference Center in Lake Placid is committed to helping sustain it. Ready to plan your next event... we're ready to help!
Happy Earth Day from the Conference Center at Lake Placid!