This year I'm planning a girls getaway ski trip to Lake Placid. Yes, I live here. So, why am I planning what will essentially turn into a staycation for me? It's because I think this is a destination that has a little something for all of my girlfriends to enjoy. And hey, it's the perfect excuse to indulge and show my friends why I love living here! Usually there is a bit of a give and take from the more serious skiers and riders to the more casual snow bunnies and beginners, leaving the group, well, separated. Together yet apart. This year I am suggesting Lake Placid for a number of reasons.
1. The Local Ski Mountain
One town over in Wilmington, New York is Whiteface Mountain Ski Area, which has a great variety of terrain. So the more hardcore skiier can ski and ride till their hearts are content and my snow bunny pals can enjoy the mountain at their own speed. There is a great progression one can advance up the mountain once you familiarize yourself with the trails.
Usually I don't even discuss ski trips with my non-skiing friends, but incentives to learn and the learning process just keeps getting better and better. Beginners probably have the best deal on the mountain with the three-day "learn-to" package, which includes rentals — thus not having to lug skis to and from the hotel. The new deal from Whiteface will get you to the top in three days, so I'm challenging all of my beginner girlfriends to join us for a run from the top on day three! And if you can get to the top at Whiteface, you'll be well equipped to enjoy skiing at just about any mountain.
2. Lodging
Picking lodging for the trip — OK, this is a difficult task, and I know most of these places first hand. It is really hard to decide because there are so many options, so I often base my choices off of location, price, and amenities. In the summer I love the lake view and white sand beach at the Golden Arrow. The Mountain View Inn has a great location overlooking Main Street, cozy motel-style rooms (and I recently found out they also offer a four-bedroom house in the back, complete with a large deck and a great view of town, mountains, and Mirror Lake). I've also enjoyed the three bedroom condos at the Spruce Lodge. They're perfect for larger groups or families, and you get your own kitchen. My parents always liked Art Devlin's. The High Peaks Resort is another prime location, and the list goes on.
Decisions, decisions! But for this trip I'd really like to check out the Lake House — it's just calling for a ski vacation. I need to run it by the group, but I'm hoping to get a thumbs up all around.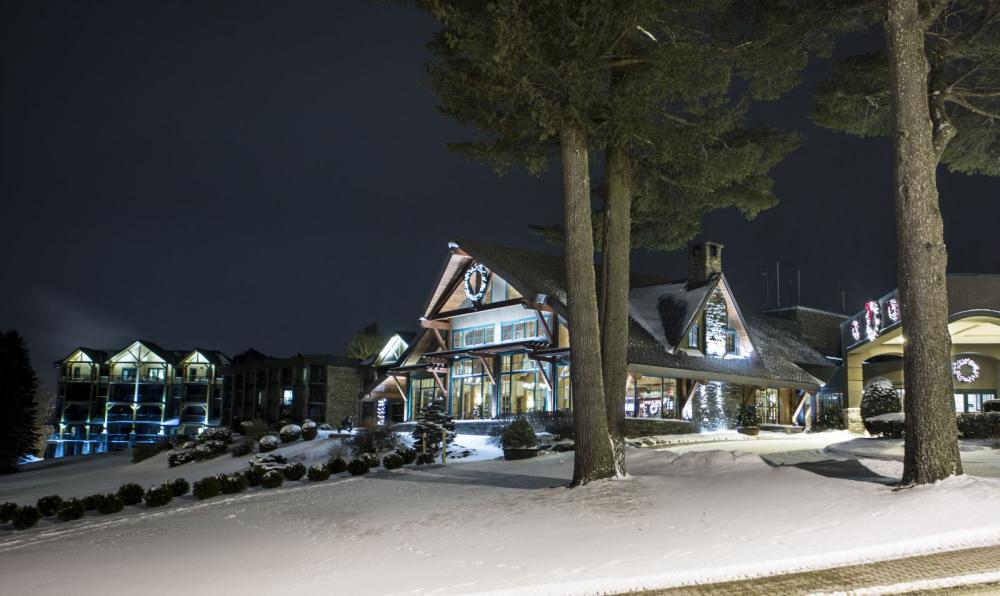 3. Après-ski fun both on and off the mountain
The Cloudspin Lounge and J.Lohr's Bistro are both great hangouts at the Main Lodge to warm up for a moment, grab lunch with the girls, or take off the boots for the day and enjoy a little après-ski.
The Cloudspin Lounge is known for having weekly live music, plus a fun and friendly bar staff. Then, back in town, Lake Placid has a fantastic walk-able downtown après-scene with bars and restaurants. There's always something going on, no matter what time you hit the strip. From the great happy hour specials to the late night bar scene with live music and DJs spinning dance music, you'll find something that's sure to get you grooving.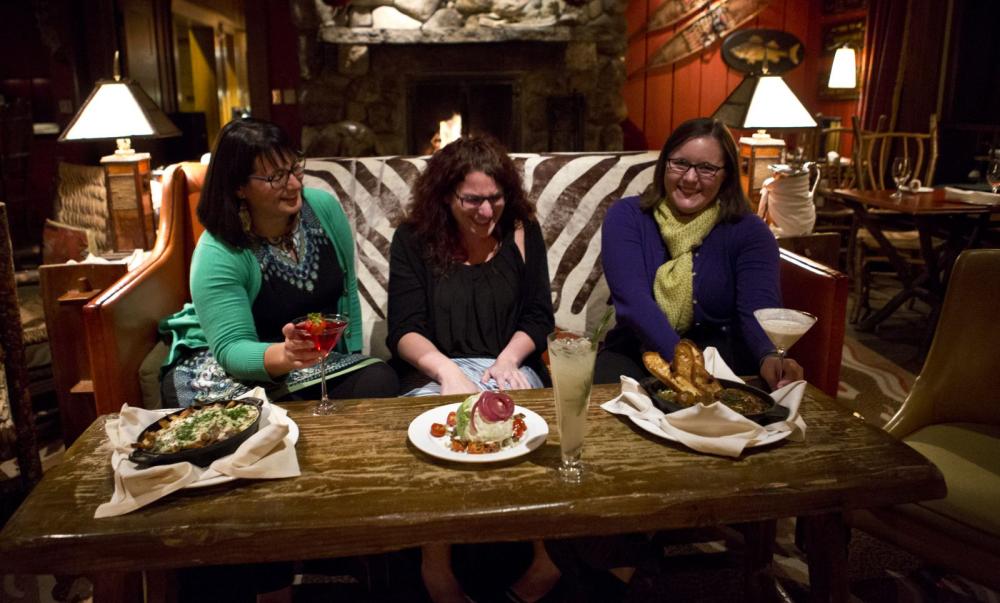 I like this feature for a few, probably obvious, reasons:
It has several pick up spots throughout Lake Placid. It drops you off and picks you up at Whiteface — just a 15 minute drive — and it's free.
It can be your designated driver if you want to enjoy a few drinks at the bar.
Not everyone wants to be up and at the ski area for first chair; this way those who enjoy sleeping in on vacation can, while those who live for that first chair experience don't miss out. If you do love first chair, check out: Whiteface Mountain First Tracks
Parking. This is another great benefit of riding the shuttle — you don't have to worry about it.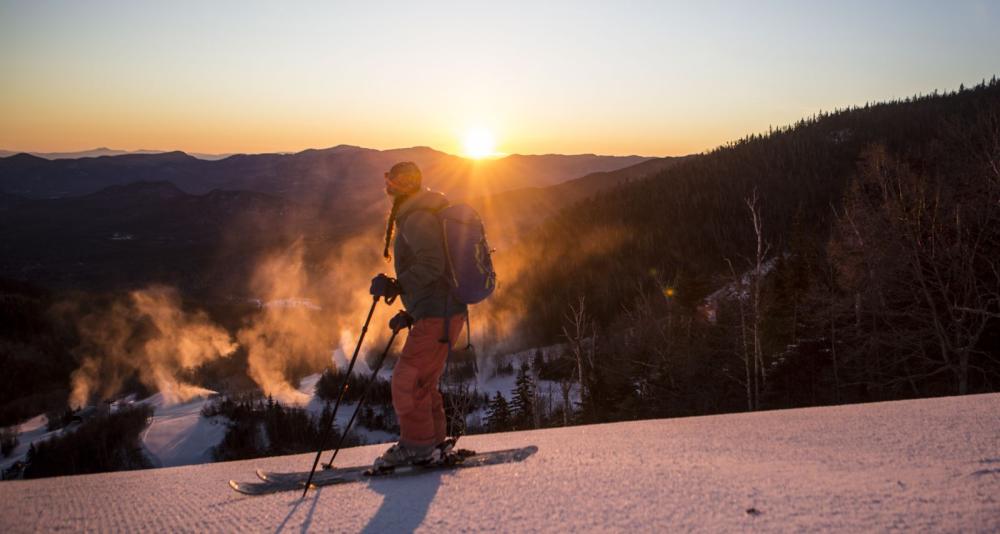 5. Restaurants
Options for everyone — seriously — and there are many local favorites. Enjoy the casual pub style dining at the Lake Placid Pub & Brewery, Player's Sports Bar, or the Dancing Bears Restaurant. Great Adirondack Brewing Company brews onsite and has a tasty menu. Sit by a cozy woodstove with a view of Mirror Lake at the Cottage. Mingle with the locals at Lisa G's, or find something adventurous to eat and drink at Liquids & Solids. Experience Adirondack chic and enjoy the leather couches and fireplaces of the Kanu Lounge at the Whiteface Lodge, or get out the board games and cue the charm of Maggie's Pub at the Lake Placid Lodge on the shore of Lake Placid. Treat yourself at the Interlaken and tour the wine cellar. With so many choices, it will be fun picking a few out!
6. Spas
What good is a girls get together without the option for a bit of pampering? And who says you have to ski all day, every day on a ski trip? Lake Placid has great places to get a massage or mani-pedi. Some of the high-end spas like the Mirror Lake Inn and Whiteface Lodge open up other perks to their spa patrons. At the Mirror Lake Inn enjoy use of the hot tub, steam room, and locker room showers before and after your massage, or enjoy a glass of wine with your manicure or pedicure. I also recommend checking out the Whiteface Lodge offerings. And, if it's sore muscles you need remedied and you're not looking for all the frills of a fancy lodge, Balanced Bodyworks is one of several great options for a massage.
And lucky #7 — all of the other activities
There is so much to experience from shopping along the downtown Main Street, which I can tell you from experience can take a whole day (or more), to walking around the lake, outdoor skating at the oval, tobogganing, a movie theater, bowling alley, cross-country skiing, full moon parties, tubing, events, to a bobsled ride. I'm looking forward to designing a unique trip with the girls that are attending in mind — hopefully along with the skiing we can spend a day at the spa and pool, and an evening cross-country skiing at a full moon party, or skating on the oval and dancing to live music on Main Street. This is what I love about Lake Placid — each new trip, each visit, is all just another opportunity to create your own perfect day.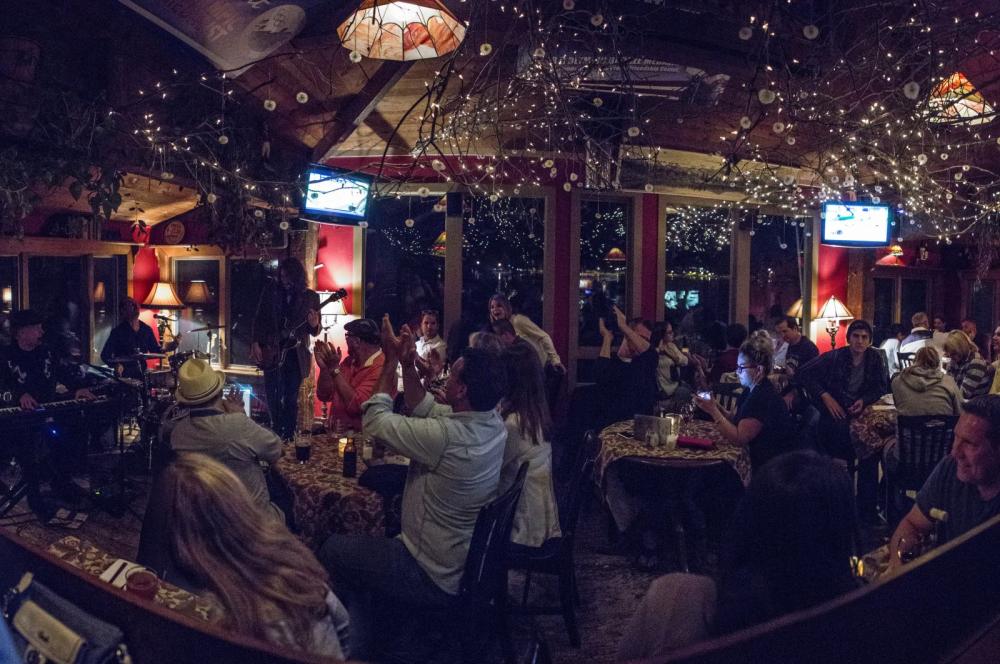 Plan your perfect trip
I invite you to plan your own trip. Browse lodging, check out ski and stay package options, find discount lift tickets, and pick some dates. Check out Whiteface's Wednesday deals and Super Sundays. Hope to see you on the slopes this season!