Tips for a family ski trip to Whiteface Mountain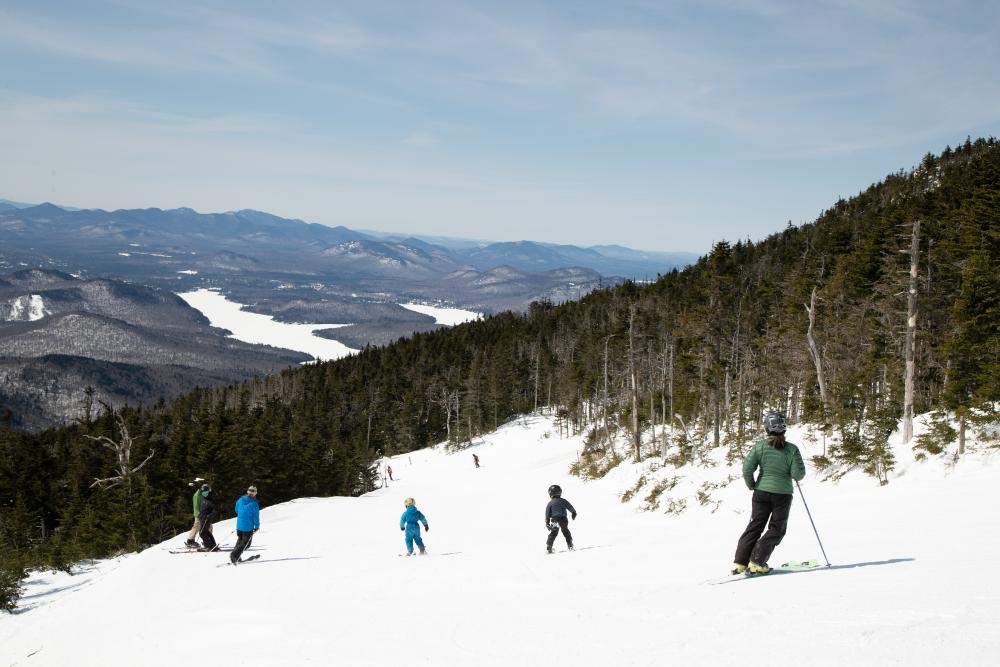 A family trip to Whiteface Mountain is a great way to make lasting memories this winter. Whether you are a family that skis regularly or wants to learn a new hobby together, Whiteface is a great option. With trails ranging from beginner to expert and a designated learning area, Whiteface has the terrain and amenities to make your next family ski vacation a success. Thinking of taking your family to Whiteface this winter? Here are a few tips for success!
Skiing at Whiteface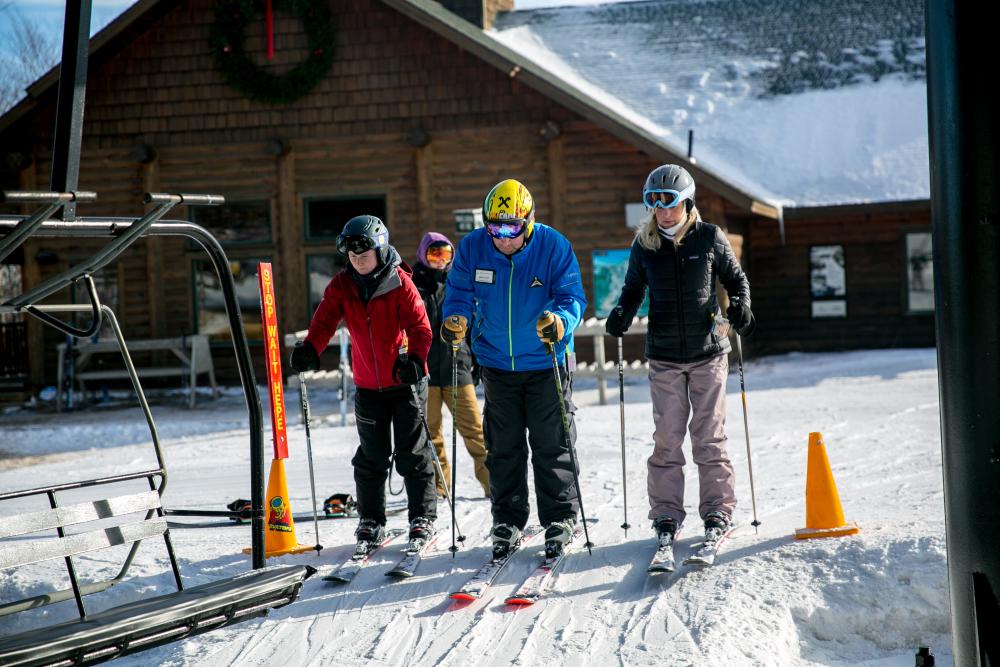 The mountain recommends going directly to Bear Den Mountain, especially if you want to enroll your child in lessons. All lessons take place at Bear Den. The great thing about Bear Den is it has its own parking, lodge, ticket sales, rentals for the whole family, storage lockers, and a free shuttle from the parking lots to the lodge. There is also ski-in/ski-out access to and from the main lodge.
Ready to take on the more difficult slopes? One of my favorite ways to warm up at Whiteface is to head up the gondola and take a run down Excelsior. It's a great way to refresh those skills and get the legs moving before heading to the more difficult trails. From Excelsior you can make your way all the way back to the gondola or keep heading up by taking the Summit Quad. The summit at Whiteface has both blue square and black diamond options.
Tips for inside the lodge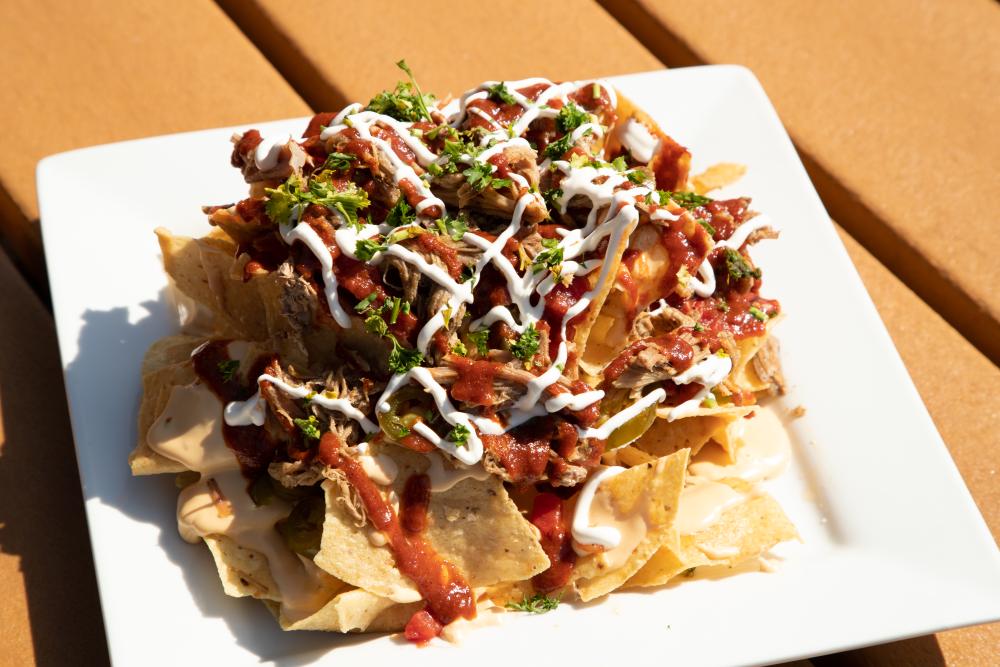 Of course, the best part of a ski trip is the skiing, but the lodge and amenities are all pretty important, as well.
Food options:
Rental tips
When renting equipment be ready with the skier's age, height, weight, shoe size and ability level (Skier Type I, II or III). The rental department has posted descriptions of Skier Type, and a place marked to measure height along with a scale for weight to make sure you are on the best equipment for your experience at Whiteface.
The rental department has three levels of equipment rentals (unofficially "green." "blue," and "black diamond" packages) for both snowboarding and skiing. These include two tiers of the rentals – beginner and intermediate/advanced along with a high-end demo department so you can test out what's hot this season! Check out their demo gear - they carry Volkl, Atomic, Rossi, and more!
Tuning department
Whiteface Mountain has its own tuning department and skilled tuning staff. They've been tuning my equipment for years. I highly recommend stopping by and having them prep your equipment for a day on the slopes.
Tuning Tips:
Drop off your skis at lunch and in 30 minutes or less get your edges sharpened, base resurfaced and waxed -- have your skis tuned to the changing conditions on the mountain and have grip as some of the trails get scraped off towards the end of the day.
You can also leave your skis overnight for tuning and pick up the next day in time for first tracks!
Whiteface Mountain's tuning department also offers Binding Torque Testing – this is recommended once a year to make sure your bindings are releasing as they are supposed to. It's pretty cool – stop by and have them show you what's all about.
Ski shop:
Jackets, pants, hats, gloves, goggles; anything you need to stay warm on the slopes and a great line of souvenirs – check out their signature 1980 Lake Placid Winter Olympic memorabilia.
Down day activities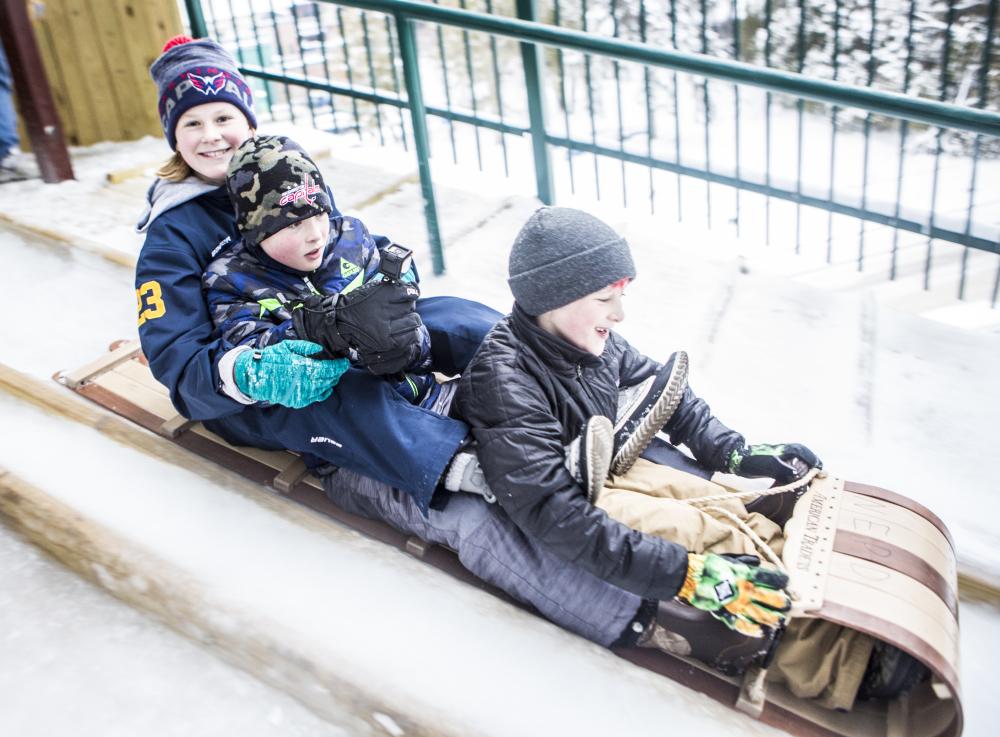 Possibly the best tip of all, don't forget to plan a day or two for off mountain fun! There are so many area activities and attractions you won't want to miss. Minutes from Whiteface Mountain is the Adirondack Wildlife Refuge which is a rehab and release center for injured Adirondack animals. The refuge is donation based and the staff is extremely friendly and ready to teach you about the animals. Lake Placid also has numerous family friendly activities including dog sledding and a toboggan chute on Mirror Lake, the Lake Placid Olympic Sites, and endless other winter activities.
---
Ready to start planning a family ski trip to Whiteface? Check out lodging and dining options in Lake Placid.