They made their videos and posted them —
now it's time for you to vote for a WINNER!
We asked the following question and offered a few suggestions.
What's a Perfect Day? For some, it's a skate around Mirror Lake in the morning, a robust lunch with a view, a dogsled ride, then dinner and a movie followed by an evening spent reading by a roaring fire. For others, the day begins with a snowshoe hike, then a few runs down the toboggan chute, shopping on Main Street, and a dinner at the pub.
The response was incredible. Turns out, there is no one series of experiences that results in a Perfect Day in Lake Placid!
We've narrowed down the entries to our top three. Now, you choose.
Click on the pics below to view the three finalists.
"Like" or "thumbs up" your favorite on YouTube to win. The video that captures the most likes as of 9 p.m. on March 18, 2016 will WIN their Perfect Snow Day plus two more!
Here are the finalists: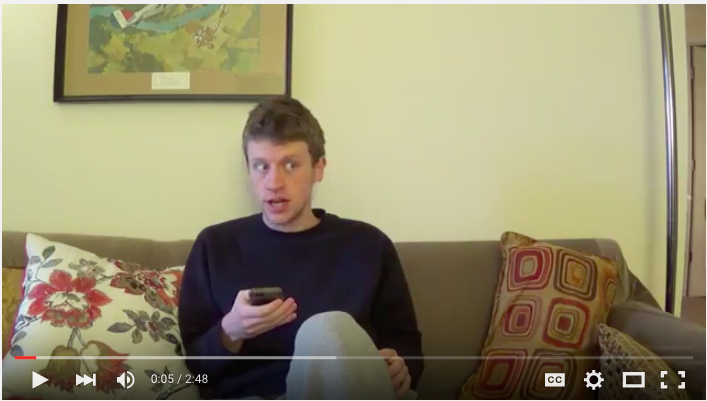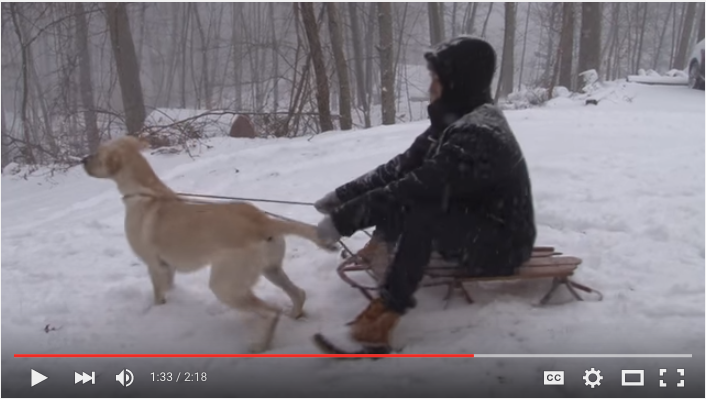 Good luck to all the finalists, and thank you to everyone that submitted videos!
---
---
Read on below for the full contest details, then be sure to vote for your favorite!
---
---
Here are some of our ideas - what are yours?
Perfect Day Menu:
Be creative! After all, you're the inventor.
Sample Video
CONTEST DETAILS - ENTRY NOW CLOSED - Voting has begun!
1. Create a video in which you describe the menu of activities that comprise the invention of your own Perfect Snow Day in Lake Placid, adirondacks, usa.
2. Post on YouTube. Title the video: "Hey Lake Placid, here's my Perfect Snow Day!"
3. Entrants should use the hashtag #PerfectSnowDayADK when sharing on social media.
4. Organizers will select up to the top 10 entries, and those finalists' videos will be aggregated on the contest landing page, lakeplacid.com/come-play.
5. Voting will be promoted through Lake Placid's webpages and social media channels. The finalists will be announced on Feb. 28, 2016.
6. The entrant with the most votes accumulated at the end of the contest will win their Perfect Snow Day in Lake Placid represented in their video, plus 2 more perfect days to invent! (Prize includes lodging for 3 nights for 4 people and activities based on the winner's video content/menu.)*

Dates: Finalists selected February 28, 2016, winner selected March 18, 2016.
Winners must claim prize/arrange lodging before March 31, 2017.
---
DISCLAIMER: Winners must be 18 or older at the time of acceptance. Taxes on any winnings are the responsibility of the winner. None of the package features are redeemable for cash nor can they be combined with other offers, specials or discounts. Taxes, gratuity and alcohol are not included. Lodging and other restrictions may apply. Transportation to Lake Placid not included. Prizes must be redeemed by March 31, 2017. Residents of Essex, Franklin and Hamilton County, NY, or employees of the Regional Office of Sustainable Tourism/Lake Placid CVB are not eligible.
*Winning Perfect Day menu will be arranged based on winner's video content, and will include activities that are within reason and possible. For example, winning video activities such as riding a unicorn down the toboggan chute while singing showtunes in the rain will not be arranged, as it is obviously too warm to toboggan if it is raining.
The legal-ish stuff we need to tell you: By entering the contest, the entrant represents that he or she owns all the rights to each element of his or her entry, including the copyright. If someone other than the entrant captured the video, the entrant represents that he or she has gotten rights from that person.
Each entrant irrevocably grants ROOST the unconditional and perpetual rights and permission to reproduce, encode, store, copy, transmit, publish, post, broadcast, display, publicly perform, adapt, exhibit, and otherwise use or reuse (without limitation as to when or to the number of times used) each element of the entry and the use of the entrant's name, likeness, photograph and statements regarding his or her participation in this contest in any and all media without limitation. The entrant waives intellectual property rights, privacy/publicity rights or other legal or moral rights and agrees not to sue or assert any claim against ROOST for the use of any element of the entry or entrant's likeness or statements. The entrant also grants all end users of ROOST's websites the ability to rate, vote, review, comment on and tag the entry, as well as the ability to send and distribute the entry via e-mail, instant messenger, and via social media or other electronic means.