Why do one hiking challenge when you can do three?
The new Tri-Lakes Trifecta hiking challenge combines three of the region's challenges into one, requiring hikers to summit 18 mountains to earn the esteemed Trifecta status. And each challenge has its own patch, so you can really collect those accolades! 
The challenges within the challenge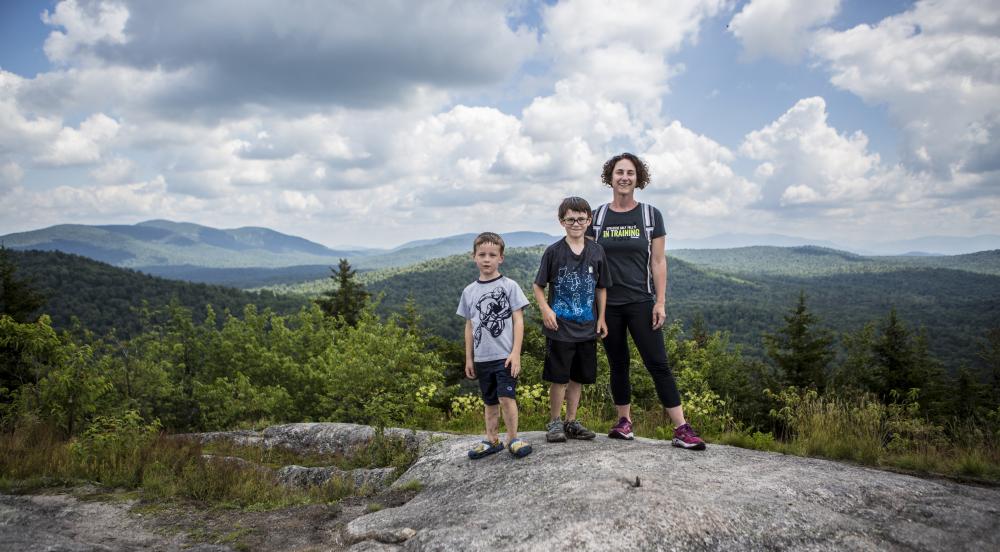 The smallest group in the Trifecta challenge, the Tupper Triad consists of three family friendly mountains that are small in stature but big on views. Experienced hikers can easily do all three in one day, but why rush? It's nicer to linger on each summit and enjoy the scenery!
The six mountains that comprise the 6ers vary greatly in difficulty, with Baker being indisputably the easiest and Ampersand and McKenzie vying for the title of most difficult. It really is a toss-up — both are relentlessly steep and should not be the first mountains anyone new to hiking attempts. Much like the Triad, each peak serves up outstanding views of the surrounding mountains and lakes.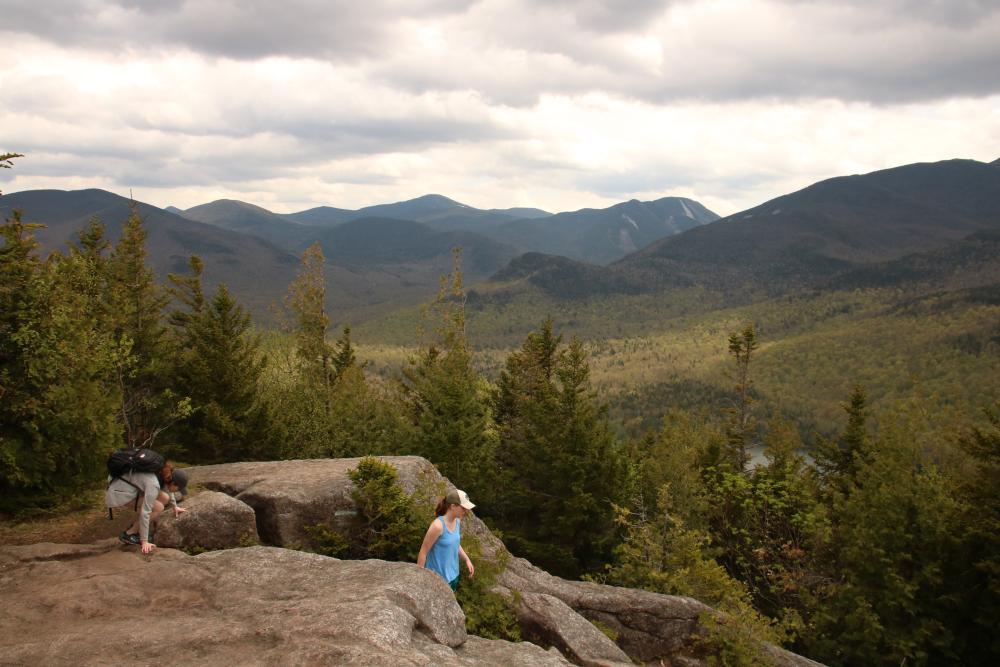 Are you noticing a pattern yet? The 9'er challenge does what the Triad and 6ers do in that it highlights some of the best hikes in the region, but in Lake Placid there's the added appeal that none of the 9'ers are High Peaks. Yes, the High Peaks are difficult, which makes the 9'er challenge a perfect go-to if you're looking for jaw-dropping vistas without the leg-burning, pulse-pounding effort it takes to summit one of the 46ers. Don't get us wrong, you'll still get a workout summiting a 9'er but your legs won't feel quite as gelatinous on the way down.
The Lake Placid 9'er mountains are: Baxter, Bear Den, Big Crow, Catamount, Cobble Hill, Hurricane, Mount Jo, Mount Van Hoevenverg, and Pitchoff.
Leave No Trace and Love Your ADK
The magic of the Adirondacks is the result of previous generations taking a long view and protecting the mountains, lakes, and rivers within the Blue Line. That tradition continues today as we support and encourage everyone to practice Leave No Trace ethics, which help protect the lands and waters of the Adirondacks.
Seven Principles of Leave No Trace