Submitted by guest blogger Christie Sausa
Lake Placid, NY is a uniquely walkable town that the whole family can enjoy exploring on foot, but you might want to enjoy other options while you are here. Fortunately, there are several transportation options that help you make the most of your stay AND can be enjoyable experiences in themselves! Read on for the best ways to get around Lake Placid this summer.
By public transportation: take a ride on the Lake Placid XPrss
Sure, many towns and cities have buses and subways for transportation, but how many places offer charming trolley rides to get to your destination? Lake Placid does!
Started nearly two decades ago, the Lake Placid Xprss is a combination bus/trolley service that makes regular trips through Lake Placid Monday through Saturday 6:30 am - 9:00 pm and 8:30 am - 4:00 pm on Sundays. In the summer, you can see the distinctive green trolleys (or white bus) cycling between the Lake Placid Jumping Complex (Ski Jumps) and the Price Chopper supermarket, typically making ten additional stops along the way, including several on Main Street. But the Xprss is known for its deviated route practice, meaning there is the possibility for more stops depending on where riders would like to stop. The Xprss is handicap-accessible and it typically doesn't go too fast, making the Xprss an excellent way for travelers tired from hiking and other outdoor pursuits to take a load off and enjoy an easygoing ride.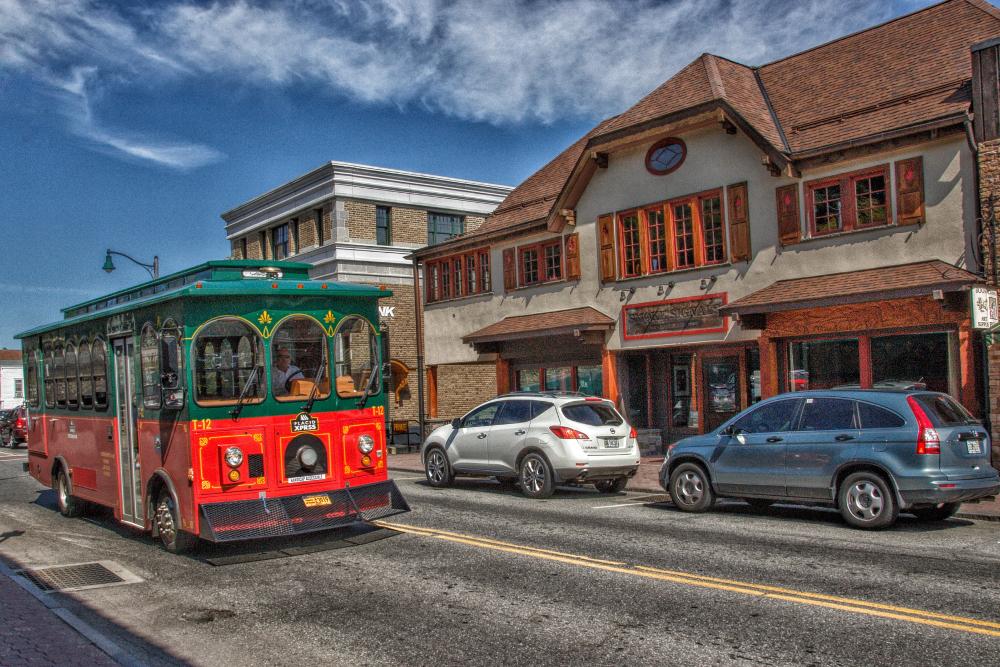 You can pick up the trolley or bus from the Placid Xpress stops, marked with green signs around Lake Placid.
Find more information and including schedules online!
By Water: Take a "lake break" and enjoy a Lake Placid Boat Tour
Many don't realize that there are two lakes in Lake Placid; the more accessible Mirror Lake, easily glimpsed from Main Street and allowing swimming and non-motorized boating in season, and Lake Placid, for which the town gets its name. The latter Lake is larger and deeper, making it ideal for motorized boat cruising. And if you're visiting, why not combine a refreshing boat excursion with exploration?
The Lake Placid Boat Tours have long been a favorite way for visitors to glimpse sites like Great Camps and Whiteface Mountain from a unique vantage point. Board one of the trademark pontoon boats for your one-hour, sixteen-mile tour, including insightful narration from local insiders. Remember that tours are "first come first served" starting at 9 am every day, and only credit/debit cards are accepted for payment.
Had a great time on your tour and want to spend more time out on the water? You can rent all manner of lake-worthy vessels, including paddleboards and canoes, from various boat and paddleboard rental businesses in Lake Placid.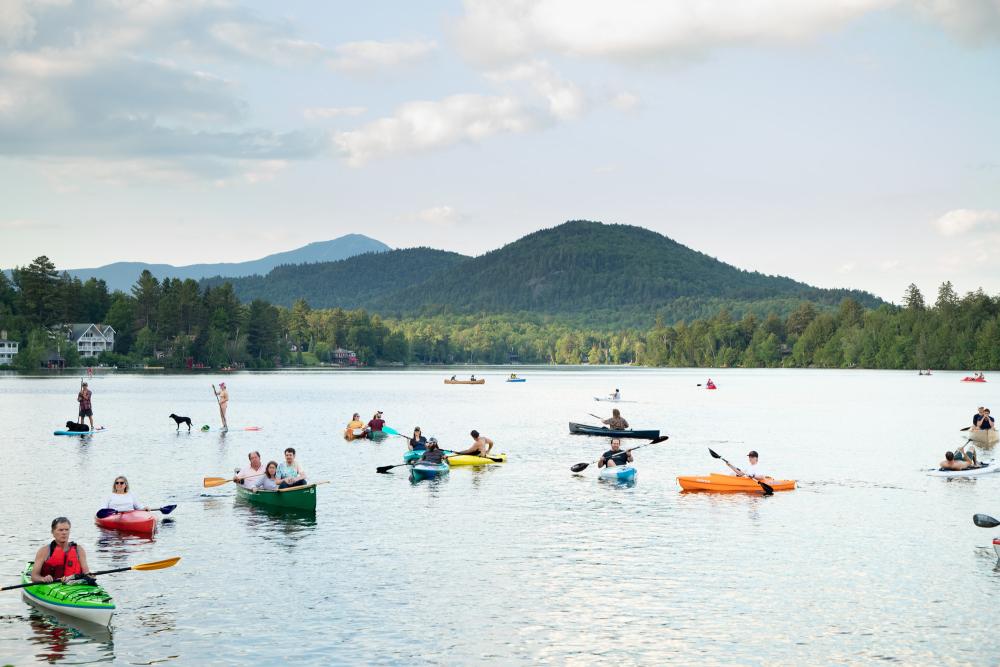 By Foot: Take the Lake Placid Historic Walking Tour and stroll around Mirror Lake
Did you know you can take a walking tour to experience the landmarks of Lake Placid's rich history?
Lake Placid is a wonderful place to amble through unguided, but with your handy Lake Placid Historic Walking Tour brochure guide, which you can pick up at the Lake Placid Visitor's Bureau on Main Street (next to the Olympic Center), it's even more rewarding.
The tour boasts 36 stops and is meant to take four hours, but you can take as much or as little time as you would like. Sites include the Olympic Center (newly renovated!), the historic Palace Theatre, established in 1926 and still showing movies today in its art-deco glory, and the well-known Mirror Lake Inn.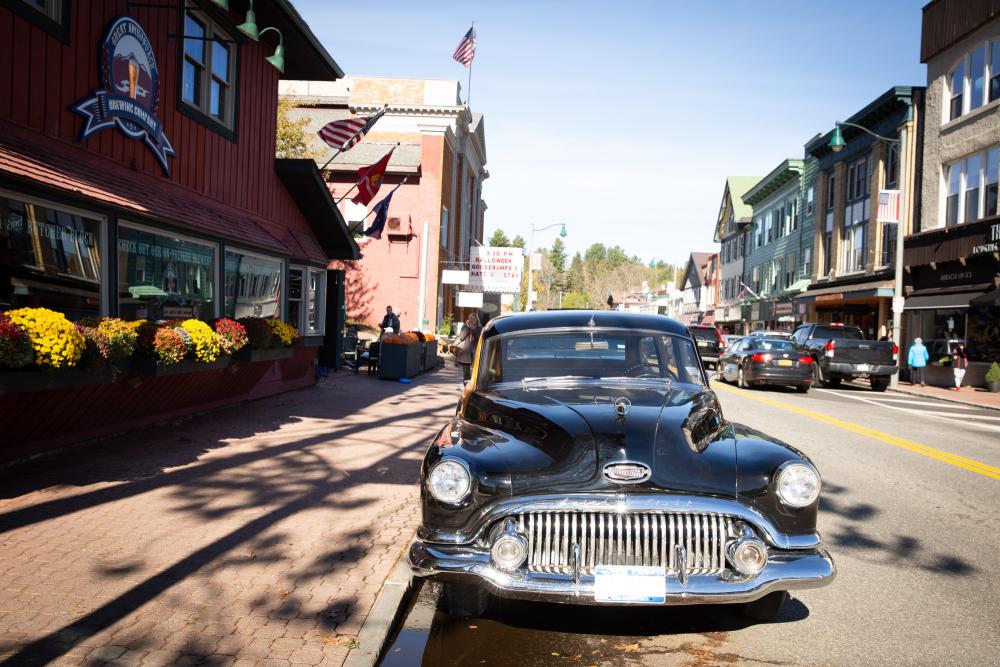 If you have a car and don't feel up to walking all that way, feel free to drive from stop to stop.
Another place to visit and experience history is John Brown Farm. Located on picturesque grounds near the Ski Jumps, the Homestead includes abolitionist John Brown's house, grave site, exhibits, and hiking trails around the property. During the summer months, it's a favorite spot for walking and learning about the link between this region and the Abolitionist movement.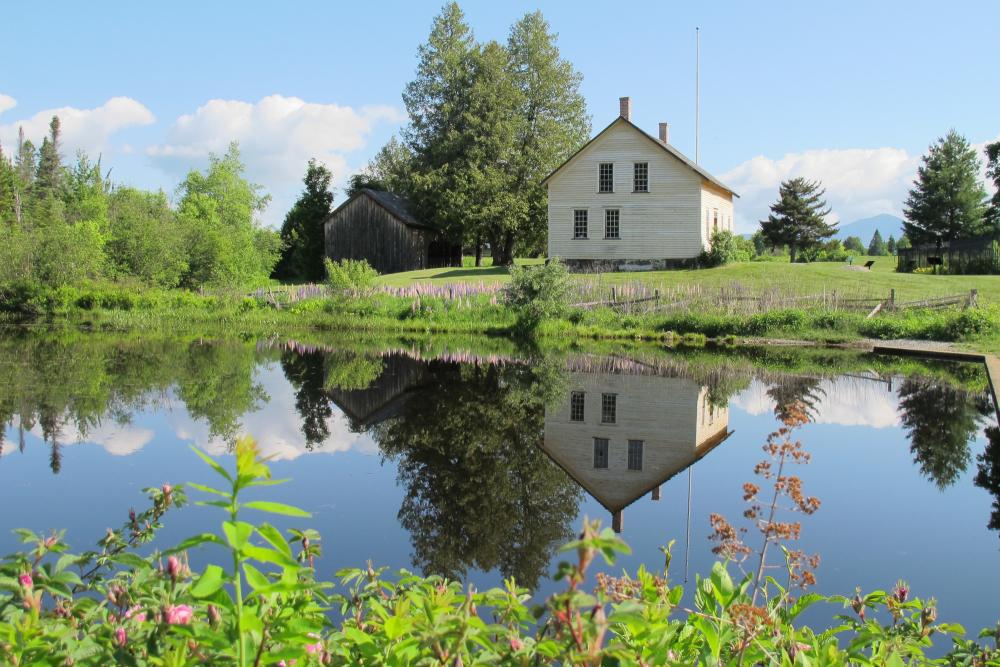 Many don't realize that you can walk and drive around Mirror Lake, but you can indeed, and it's encouraged! The wide sidewalks are ideal for walkers and runners and as summer comes closer, Mirror Lake is more and more the place to be for those looking to enjoy the Lake and its accompanying opportunities. Bring your phone or camera to capture stunning views. Be advised, it's 2.7 miles around (including Main Street) so wear comfy shoes. Guests of all ages have been known to make walking the "Mirror Lake loop" a favorite part of their trip. Benches at various intervals provide a place to rest and the scenic overlooks offer inspiration, and serenity.
As you can see, Lake Placid has several unique transportation options that prove the idiom "getting there is half the fun" to be correct. And there are so many things to do here, you might need a return trip to enjoy them all!
For more information on planning your vacation, visit our website and explore lodging, dining, and activity options!