I didn't walk into Enuf Pastry & Cheese. I floated into the store in a trance, my nose leading the way. I was immediately greeted by the owners. The jovial couple, Rene Elkaslasly and Dan Furman, were beyond excited to share their passion for the food they were making and the space they've been creating.
Rene and Dan were practically dancing behind the counter as their regulars came in for a breakfast sandwich and a morning muffin. Upbeat music played gently in the background as they greeted each customer by name, chatting along while they baked.
The daughter of an Australian mother and an Israeli father, Rene traveled far and wide before coming to Lake Placid. After completing culinary school in British Columbia, she began baking cakes and chocolates under the name Enuf. This was the seed that would eventually sprout into their new storefront.
Dan came in search of bigger mountains and fresher snow, making the move from northern Pennsylvania to Paul Smith's College. Despite pursuing environmental studies at Paul Smith's, Dan was hooked by his various roles at the local Great Adirondack Brewing Company (formerly known as Adirondack Steak and Seafood).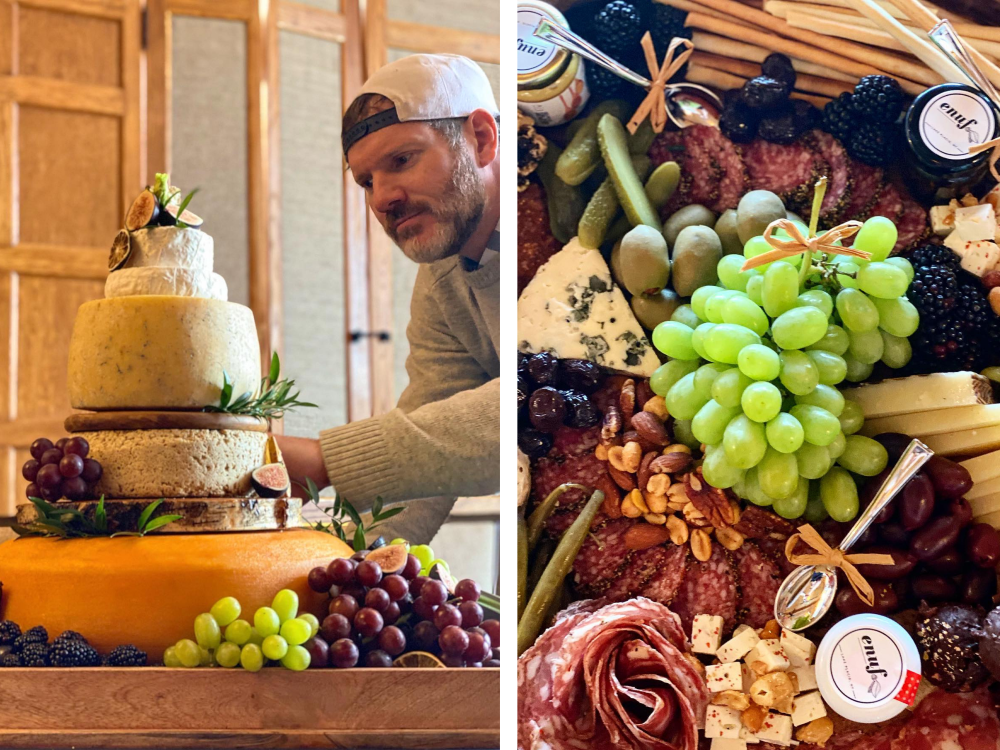 In the winter of 2021, Rene and Dan made the leap. They signed a lease for their new project, and they got to work. The thrifty duo built the space out almost entirely themselves, upcycling old materials and second hand pieces into a charming and modern looking shop.
The decor isn't the only thing making Enuf Pastry & Cheese unique. Rene and Dan bake in small batches that come out fresh every morning. The flavors and options change with every day of the week depending on the availability of fresh ingredients, their popularity, and simply based on what Rene and Dan feel like baking that day!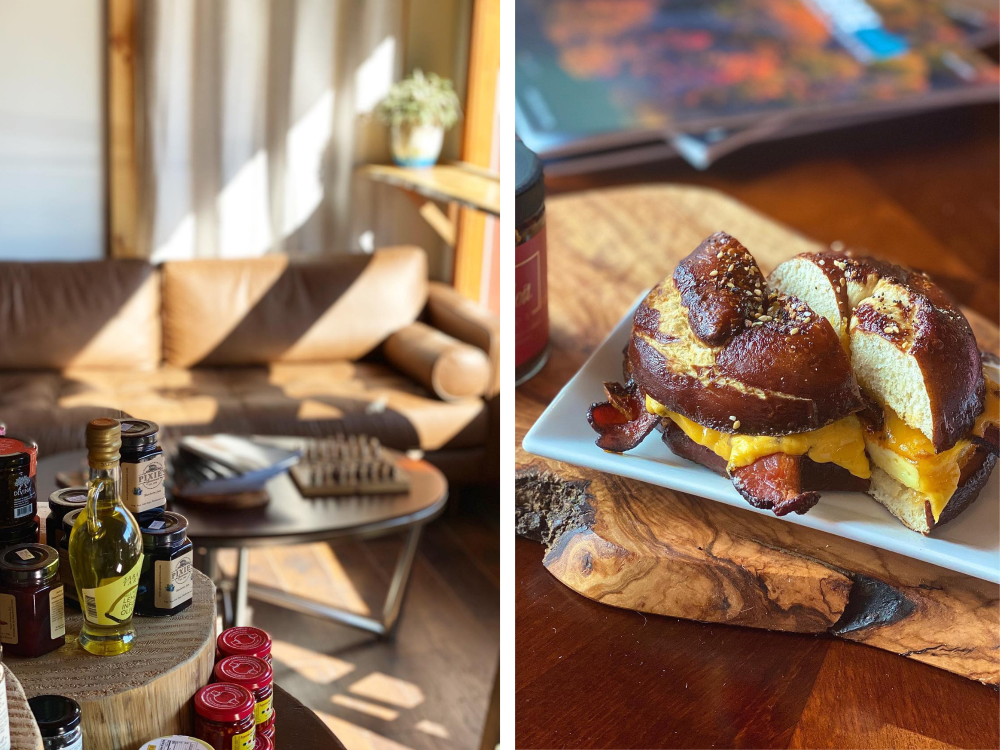 The goal is to give every person that comes in the best that they have to offer. Many of their ingredients are sourced from local farms: necessitating an in-depth tasting process that Rene and Dan admittedly love. But they're not selfish. When the cheese comes out, everyone's getting a taste. If that cheese doesn't fit the bill, they've got plenty of other options to choose from. Their selection of cheeses, jams, and other accouterments could occupy the unsuspecting foodie for hours. They love when people stick around too!
As I sat, Rene joked about the shop's unnecessarily long wifi password. According to her, the string of gibberish is the best encouragement they have for less screen time and more conversation. I could tell that it works. As a first time visitor, I chatted with most of the regulars that came in that morning. Still, some feel comfortable enough in the space that they'll read the paper or type away at their computer as they nibble on their scones.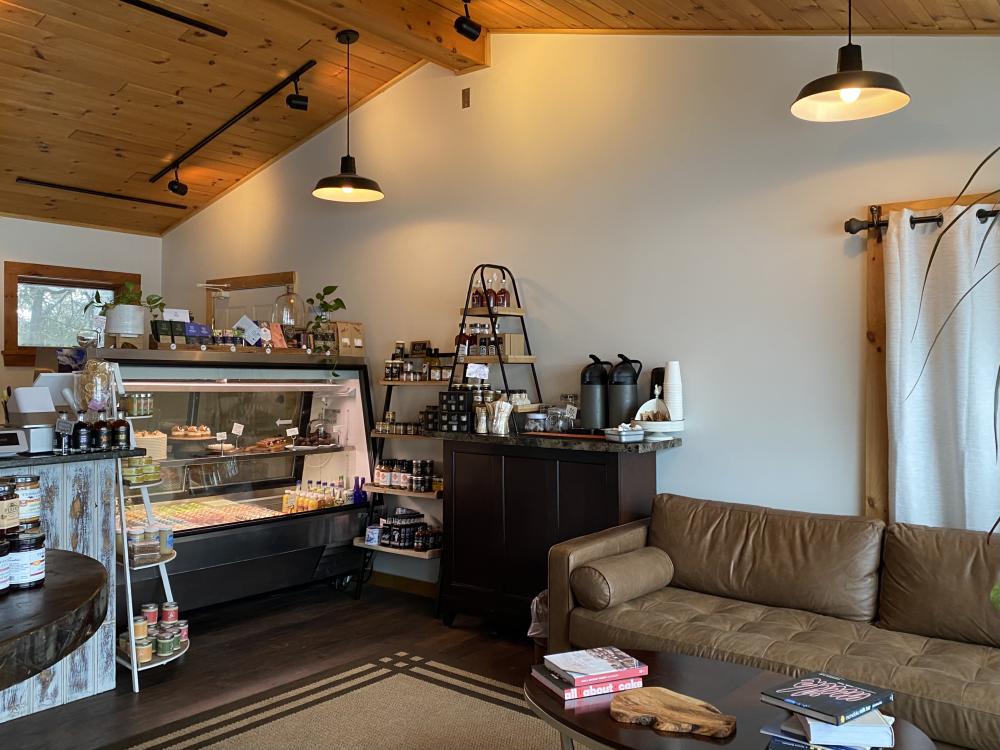 Enuf's community also extends outside the shop. Many of the delicious breads and baked goods that somehow survive the day are graciously donated to the local food bank.
---
Rene and Dan are a perfect example of what makes Lake Placid so unique. They're locals with exceptional skills, great passions, and the friendliest demeanors. So, while you're around, stop in and say hello. I'm sure they'd love to meet you.