Submitted by guest blogger Anna Rissberger
Picture this: 54 kilometers of fresh corduroy, rosy cheeks, unlimited fresh air, hot chocolate on tap, and friendly masked faces everywhere. As someone who has glided over these trails since I was 8 years old, I can attest that Mt. Van Hoevenberg Nordic Center is all that, and more.
Less than 10 miles out of town, this place will make you wonder how you are still in the same state as the Big Apple. It's definitely something I've wondered a time or two before. From 9 in the morning until 4:30 in the afternoon, whether you choose to rent and wander on your own, or learn from the pros, there's no doubt you'll discover a sense of peace amidst the trees all covered in snow.
If I were to tell you the trails I recommend, I'd have say all of them, but I understand that's pretty vague. So, let me expand with my 11 years of experience ski training and racing here.

Break it down
For the ultimate beginner of any age, stay on the flats: Mini-Loop, Flatlander, and Campground. Simple as that.
For the beginner up for a challenge, Perimeter is a good dose of fun. Purple signs will lead you all of the way.
For the athletic and wanderlust millennial, make your way to Three Trails or East Mountain. They are both a combination of effort and ease that will quench your intrepid soul and your artsy Insta feed.
For the adventurous family with agile kids who have excess amounts of energy, follow the blue signs to Brookside. There's up, there's (a very big) down, and the tunnels will surely not disappoint.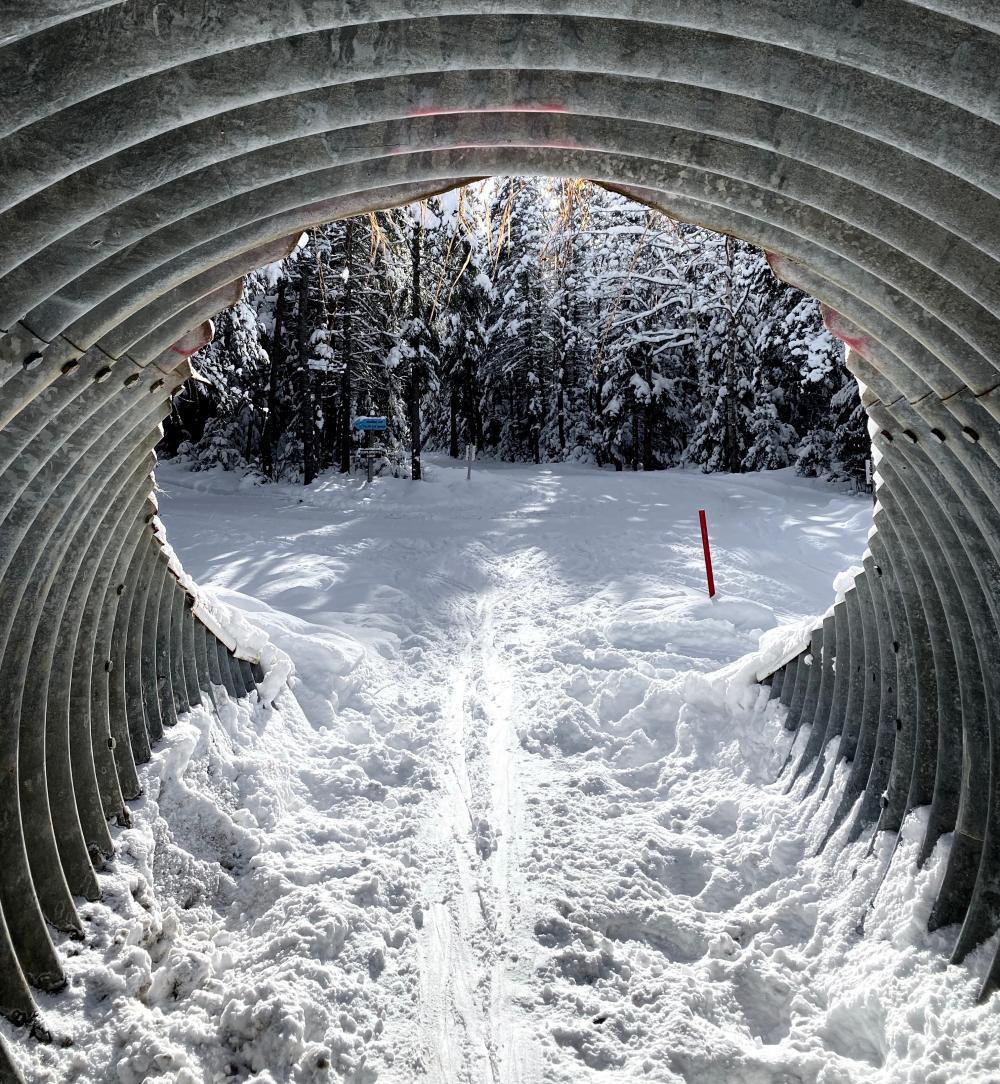 For the weekenders, Deer Run will be a hoot. It's just long enough to make happy hour that much more satisfying.
For the cutesy couple, East Mountain Cut Off is perfect: not too short, but very sweet. The terrain is gentle so falling head over heels in love is much more likely than falling head over heels on your skis.
For the extreme empty nesters who are looking for a challenge, Porter is long, but it's a goody. No better prequel to a vino or port.
For the advanced go-hard-or-go-home person, stick to the trails by the lodge. You'll know when you feel them; their burn is hard to hide.
Now, this is a solid place to start, but remember: only you know your own personal limits. With the help of staff or by personal exploration, I'm sure you can find a trail suited just right for your abilities! But we all need some help sometimes. Here are a few general tips that will be helpful to all: be sure to bend your knees, weight in the toes, and keep your skis on the snow.
Please note: These are some of my recommendations based on my 16 years experience as a Nordic skier who has raced collegiately and trained at Mt. Van Hoevenberg since I was a young'un. Please know that there is no shortage of friendly staff who can help guide you through your experience once you arrive based on trail and weather conditions. I'm not too proud to say that I'm sure I didn't capture every unique group and family out there. You'll have to explore and find your own perfect trail!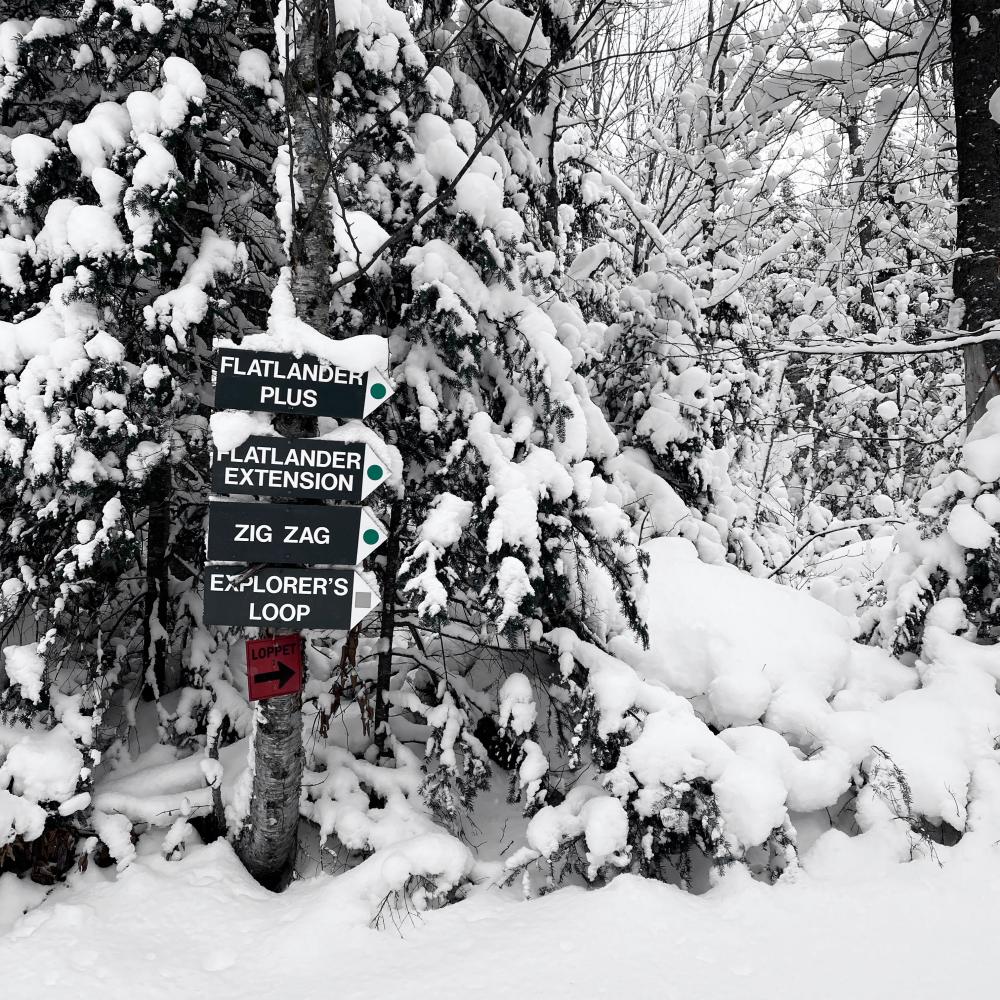 Back to the fun stuff ...
If your adventure starts to wear off and the cold starts nipping at your nose, the state of the art Mountain Pass Lodge that just opened this year will be your go-to place to find warmth. Once inside and unwrapped, you just might wonder if you're still in the small town of Lake Placid. With a retail store, the one and only Swix Concept Retail Store in North America, lounge space, food service, and much more, you won't be bored whether in- or out-doors.
Oh, and don't be surprised when out on the trails if you hear a "hello!" or even a "how do you do?" We take pride in our small town charm, and that's just how we do.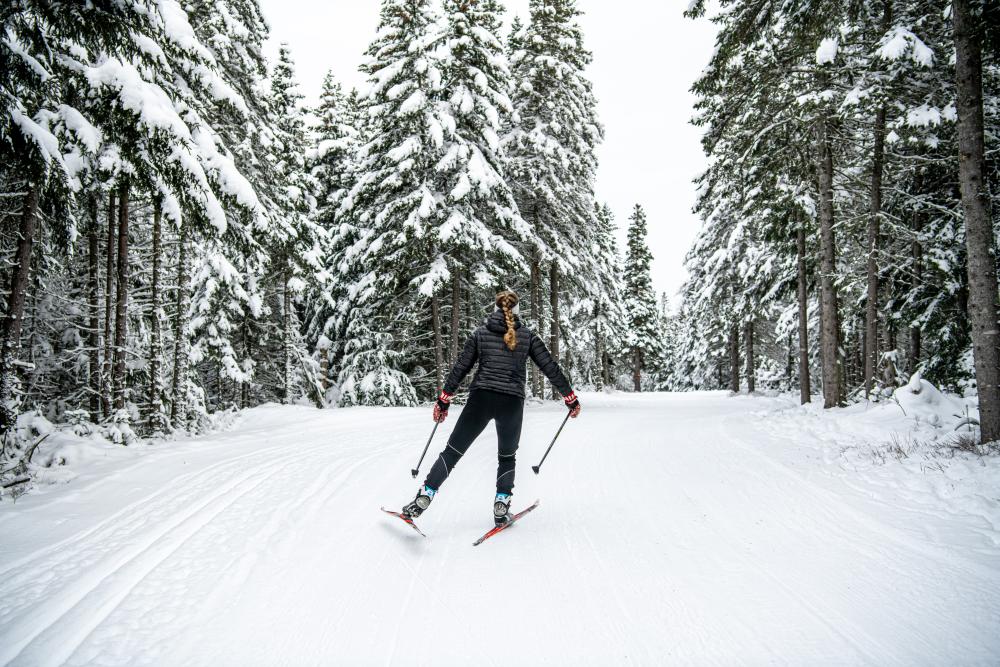 Mt. Van Hoevenberg is more, even still, as it is home to NYSEF Nordic, the Nordic ski program from which Olympians are built. Lowell Bailey, Tim Burke, Annelies Cook, and Maddie Phaneuf all trained on the trails on which you're about to embark!
So, if you're ready to leave the hustle and bustle of everyday life behind and fade into a winter wonderland, you'll surely want Mt. Van Hoevenberg to be on the list of must-dos while in town. What you'll want to bring so you're ready for it all: mask, hand warmers, toe warmers, neck warmer, headband or hat, long underwear, socks and extra socks, gloves, ski pants (snow pants will do), a fleece, and a jacket to keep you toasty warm. Maybe even sunglasses if you want to ward off the pow pow's pearly bright white.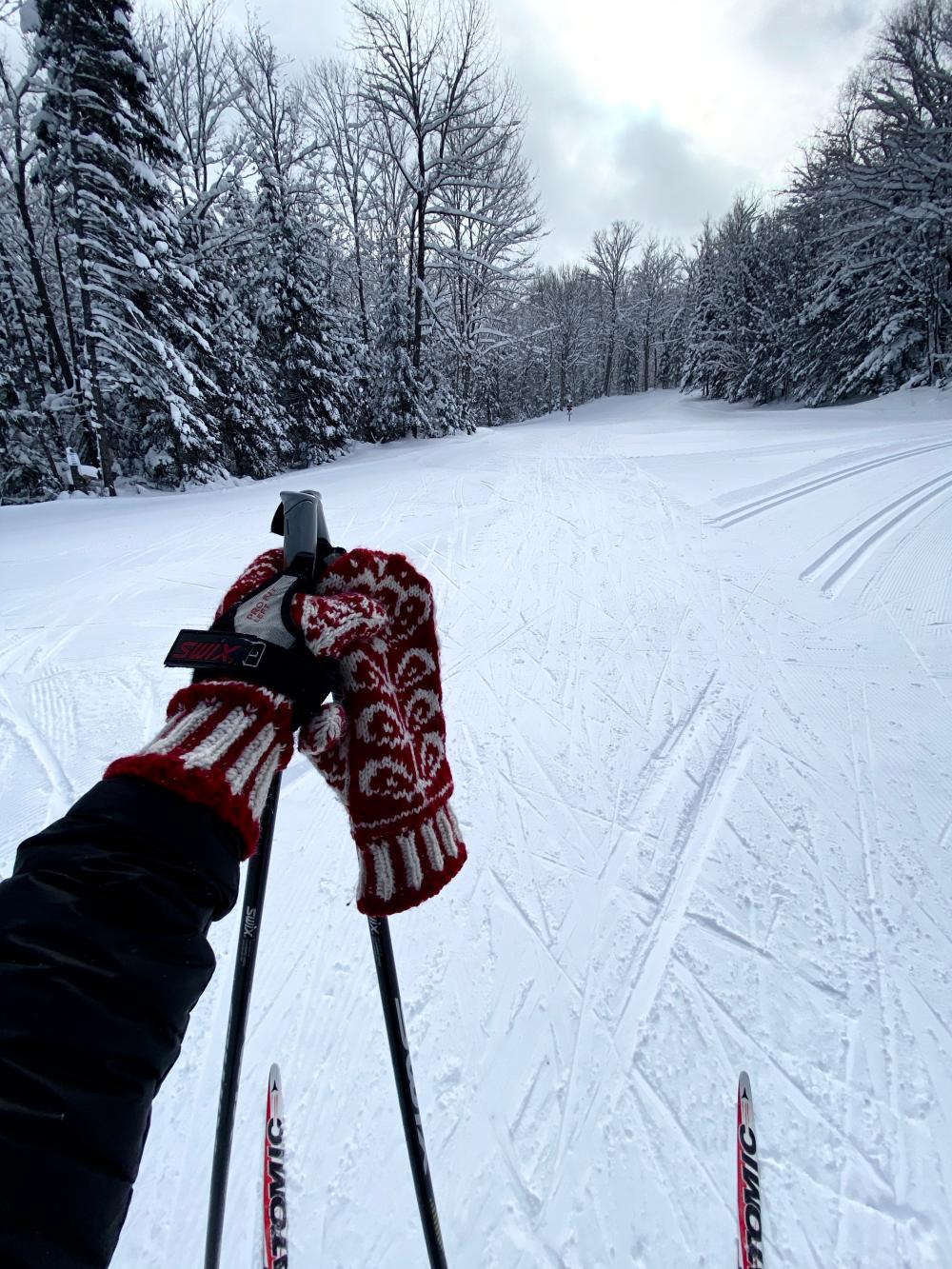 And of course it goes without saying, but these days it's best to know before you go, so keep in mind that although way up high in the mountains there is no shortage of fresh air, masks and social distancing are still required to keep everyone safe. Be sure to book your tickets ahead of time and you will be set to go.
Happy skiing to all, and to all a great time!