If you grew up taking family vacations with your grandparents, aunts, uncles, and cousins, you know how much fun can be had when the family gets together. Big meals, big fun, and even the occasionally exasperated parents are all part of the fun (that part is fun, right?). Vacations like these create amazing memories that turn into hilarious and heart-warming stories for years to come.
Don't believe me? Just ask me about the time my grandmother and great-aunt rode something like the new Mountain Coaster when they were in their 70s, their little purses sitting on their laps. Or listen to what a friend has to say about how special multi-generational time together is: "My father loves spending time with the kids, hearing about their school, sports and jobs, and my kids love my dads humor and telling stories about what they did with Gramps that day! We call my dad 'the kids' Uber driver,' and the kids tell stories about how Grandpa pretends the car is a horse and always says 'woah nelly' when coming to a stop sign! It keeps my dad engaged and teaches my children respect."
So for your next multi-generational gathering, whether it's one day, weekend, or week, make Lake Placid your destination. There are heaps of things to do in Lake Placid that every generation can and will enjoy! Here's the lowdown:
Soar to new heights and speeds
Maybe some people in your family remember the 1980 Olympic Winter Games well. Maybe others weren't even born yet! Gather the family together and celebrate the Olympic spirit at the Olympic Jumping Complex, where high-flying fun is always on the menu. Together, ride the new pulse gondola from the base of the hill up alongside the jumps. From the ADA-compliant gondola, you'll get great views of Lake Placid and the surrounding mountains as you ascend and get a sense of the wild heights ski jumpers go to! From the top of the gondola ride, it's a quick, glass-enclosed elevator ride to the top of the 120-meter jump where an even bigger, better, and more eye-catching view awaits. Everyone will love the 360-degree views of the Adirondacks.
Ready to head back down? Here's where you can split up for maximum shenanigans. Take the gondola back down the hill or strap in to the super zippy, super fun zipline! Reaching speeds of up to 30mph, the zipline gives your family that much more to talk about over dinner.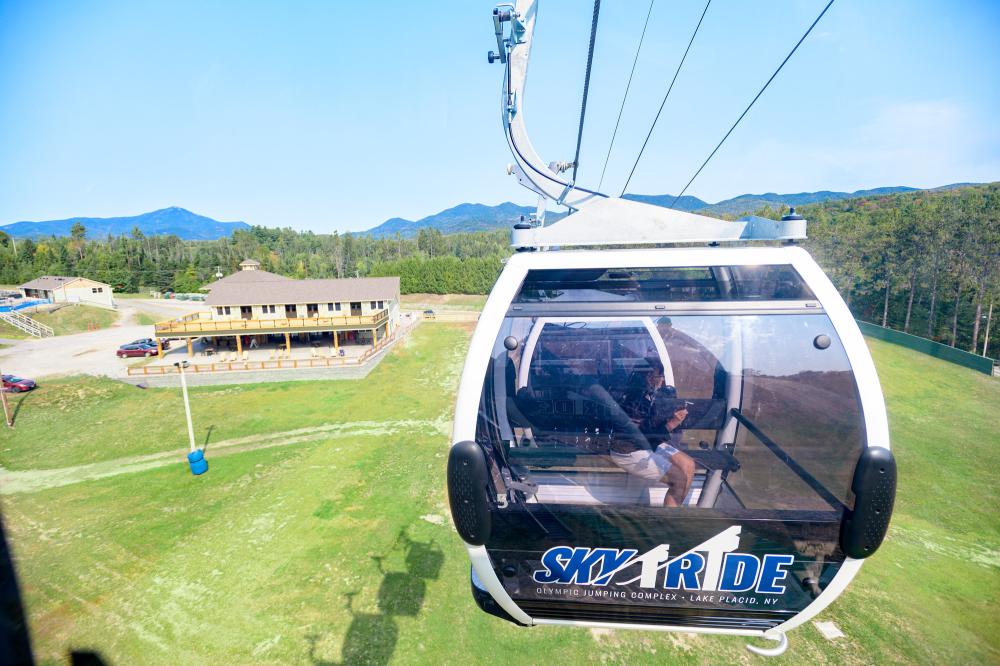 Golf
Golf is a fantastic way to spend time together and it's a game where the older you are, the more experience you bring to the course! Imagine yourself strolling down the green with your Grandma, sharing stories of almost eagles and dubious double bogeys. The courses in Lake Placid are family-friendly, welcoming, and each one has unique features and challenges. At Craig Wood Golf Course, the views are amazing. Golfers praise the speed of the greens, friendly staff, and great value, which is especially helpful when you've got a family playing. Over at the Lake Placid Club, links and mountain courses with big views of the Olympic ski jumps await, while the Whiteface Club & Resort offers a peaceful setting and a popular restaurant for your post-round snack!
Bonus: If you're looking to introduce the next generation to the greatest game, the courses in Lake Placid offer club rentals, too!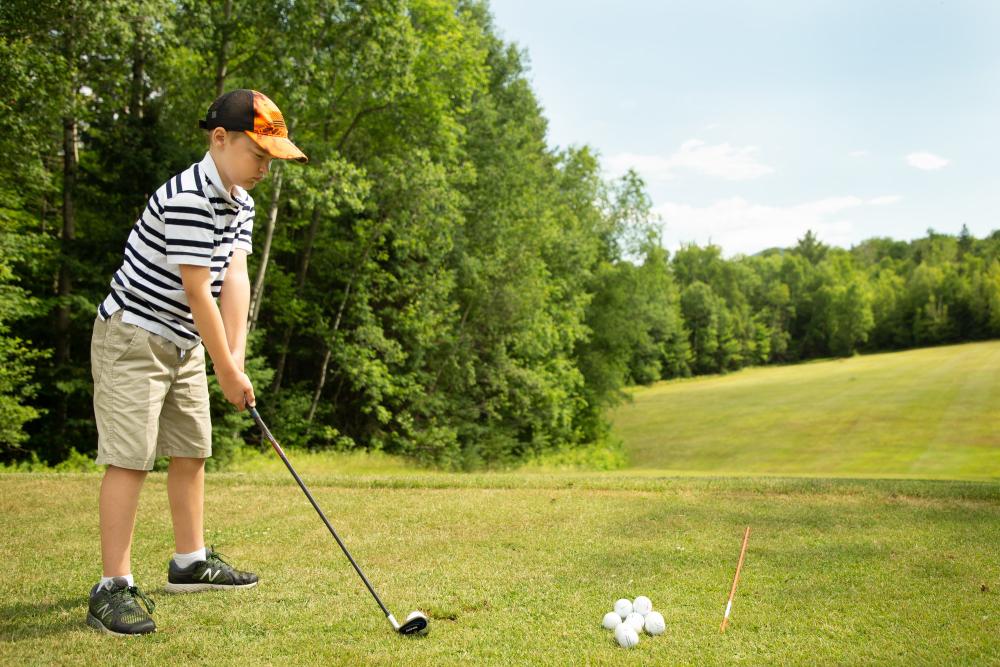 Stop for a sweet snack
Need a quick pick-me-up? Even if the grandkids are in their teens, they're never too old to be treated by their grandparents, especially when parents are busy looking the other way. Stop in at Adirondack Chocolates, Emma's Lake Placid Creamery, or A Pinch or a Pound to stock up on truffles, candy, ice cream, and plenty of other goodies. From hard to find flavors like classic candies to wild milkshake concoctions, special treats on vacation bring everyone together, regardless of age.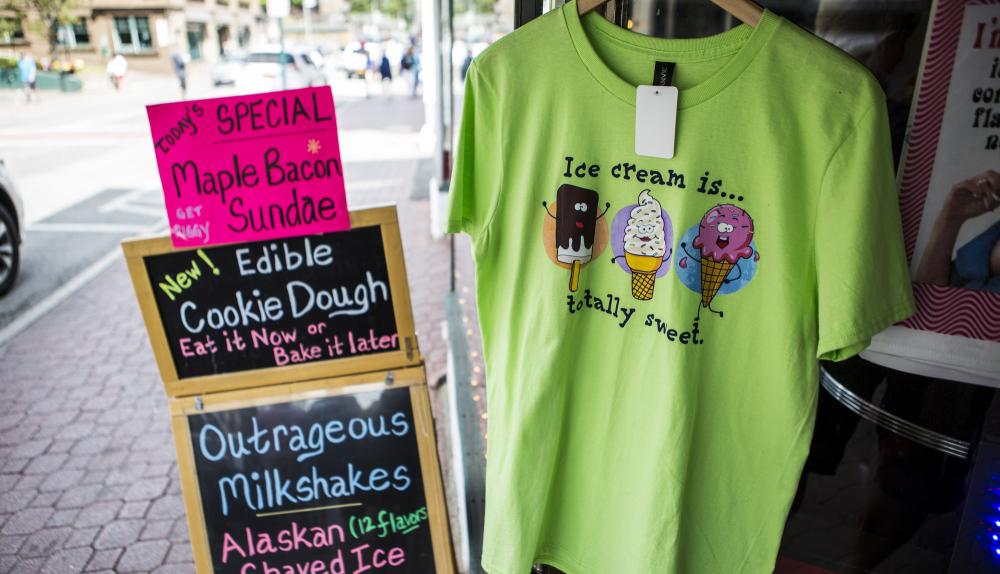 Ship ahoy!
Okay, so maybe there aren't any true ships in Lake Placid, but there are plenty of opportunities to hit the water! Motor-free Mirror Lake, one of the stars of the village, is a great place for a paddle. Whether you want to try a canoe, feel more stable in a kayak, or are ready to take the plunge with a SUP, stop by one of our great rental shops. Family paddling is such a treat, and that doesn't even include the occasional "accidental" paddle splash. If older family members don't feel like heading out on the water, Mid's Park is a fantastic spot to sit back, relax, and watch the show from shore! (Mid's Park is also the location of regular summer music concerts, so check out the events schedule!)
If you want to get all three or four generations of your travelers in one boat, why not rent a boat on Lake Placid lake? With a rich shoreline, amazing views of Whiteface, and room to truly motor, a boat rental here will put the breeze in your metaphorical sails and put smiles on everyone's face. Another option are the historic boat tours of the lake, which will fill you in on all the wonderful (and weird!) stories of the lake.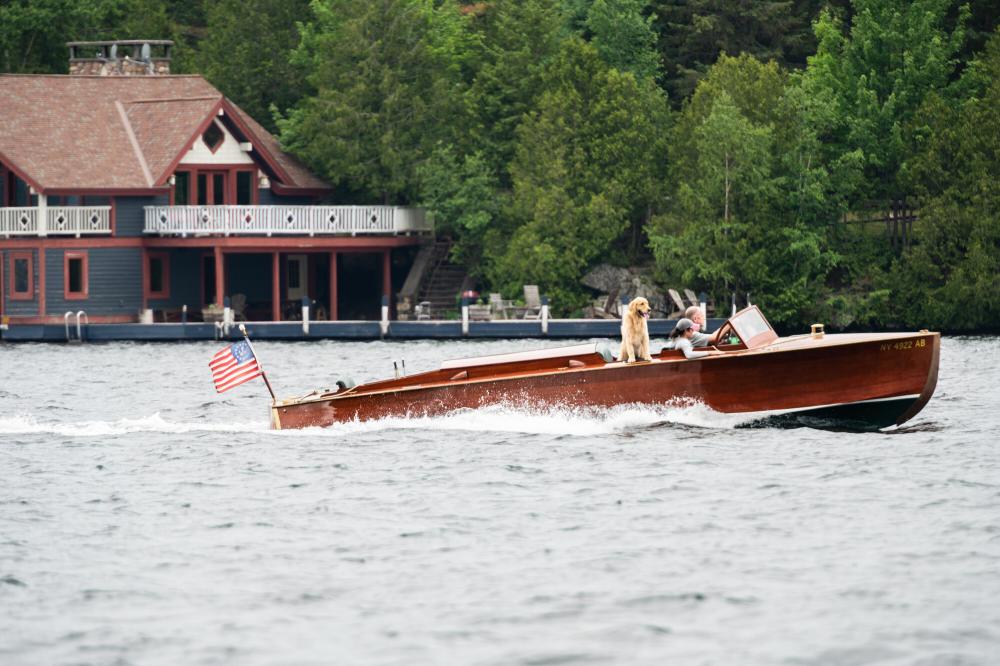 Some of the best vacation memories are made in unexpected ways, whether it's trying to teach a five year-old to not let go of the golf club at the end of their swing or giggling over dishes of ice cream on a sunny day. In Lake Placid, family is at the heart of many of our local businesses and it brings all of us joy to help you invent your perfect day and perfect vacation with all of your family. From the grandparents, to aunts and uncles, toddlers to teenagers, gather in Lake Placid for unforgettable fun.