One of the best things to do in Lake Placid is to explore our Main Street. It's jammed packed with all sorts of different stores, a movie theater, and restaurants. You won't find many chain stores here so get ready to #ShopADK and get some truly unique and special gifts this holiday season for everyone on your shopping list.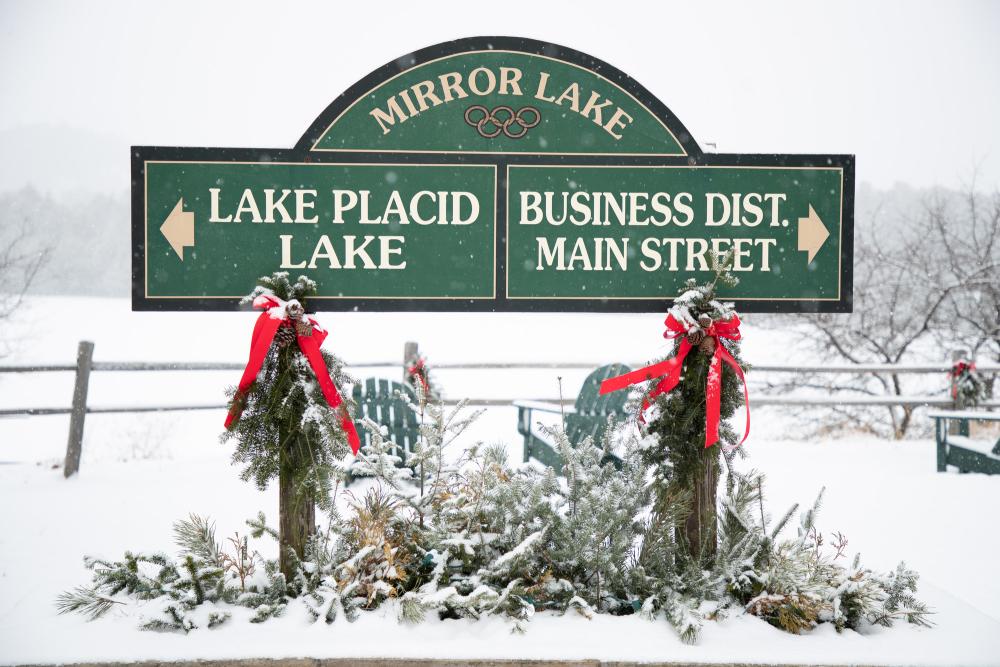 For the fashionista
Fashion might not be the first thing you think of when you think of Lake Placid, but don't be fooled, we know how to do style in the Adirondacks. Ruthie's Run has been recently re-opened by Matthew Gawors and Jenna Jenks, but still holds the same charm it has for many years. Ruthie's Run has classic mountain skiwear and sportswear for men and women. Head there for your favorite Dale of Norway sweater. Cinderella's has been on Main Street for many years as well. This small boutique carries couture brands and luxury accessories for women. Owner Tammy hand selects each brand that she carries in the store and loves meeting women and helping them find a style that makes them feel comfortable and confident. Irish Treasures is a newer store on Main Street that was previously a bakery. Owner Tiffany transformed her previous bakery into Irish Treasures. A small shop specializing in Irish clothing for men and women, as well as Irish jewelry and gifts. Where'd You Get That Hat also has a large selection of hats of all kinds of styles for men, women, and children.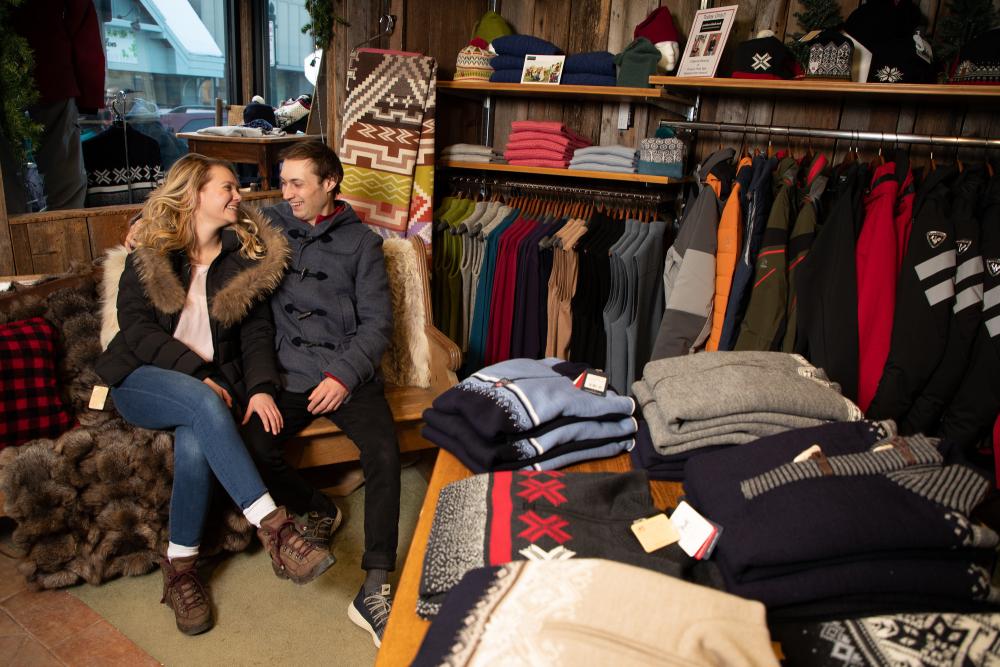 For the kids
If you're on the hunt for something fun for your kids while you're here, look no further than Imagination Station. They have all sorts of fun games and toys for kids that will keep them occupied and help them learn. Just Bead It is a really fun, experiential store. You can buy handmade jewelry, make your own piece, or get a gift certificate to bring the kiddos there to make their own masterpieces! The Bookstore Plus has a large selection of children's books for all ages if your child is a bookworm. They also have some arts and craft supplies for the artist in your life. And we can't forget Critters, every child's favorite store on Main Street, which is full of every kind of stuffed animal you can think of.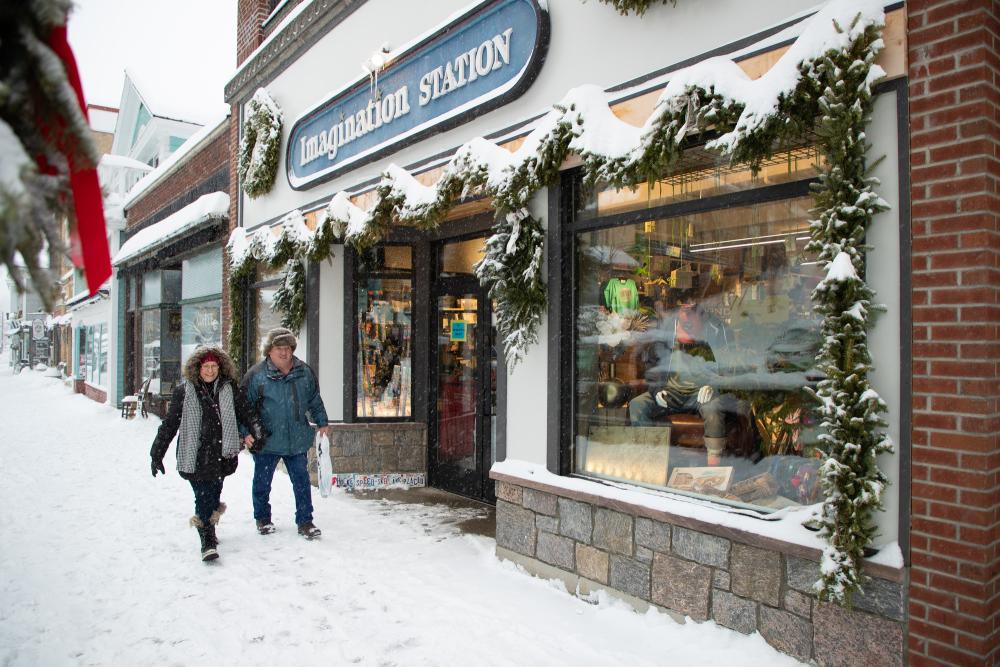 For the foodie
We have plenty of options for the foodie in your life. Olive oils, chocolates, beef jerky, popcorn, and more! Stop by Saratoga Olive Oil for specialty olive oils and balsamic vinegars. They have great gift sets wrapped and ready to go. Adirondack Chocolates makes all of their chocolates at their location in Wilmington. Choose your own, or grab a pre-wrapped package of delicious chocolates and all things covered in chocolate. Lake Placid also has its very own popcorn store, The Adirondack Popcorn Co., whipping up all sorts of flavored popcorn with fun flavors like Moose Crunch, Whiteface, Maple Bourbon Bacon, Adirondack Jack, and many more! If that doesn't do it we also have a candy store, A Pinch Or A Pound for some of your favorite candies and a Beef Jerky Experience store with all sorts of different beef jerkys.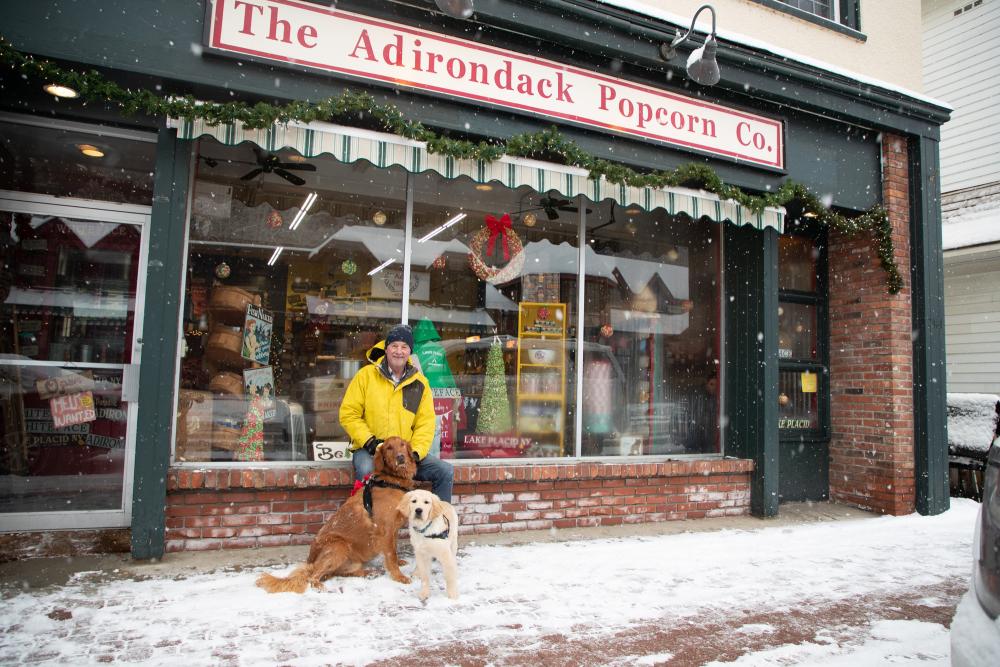 For the outdoorsman (or woman)
It's easy to find something for the outdoorsman (or woman). Eastern Mountain Sports has anything you could need in terms of apparel and outdoor gear. They also have rentals for some activities like snowshoeing and paddling. High Peaks Cyclery has all your biking, backcountry skiing, and cross-country skiing needs. Get your skis tuned up for the season, grab a rental, or apparel here. Owners Karen and Brian will be happy to help you out! Lake Placid Ski & Board and Cunningham's both have everything you'll need for downhill skiing and snowboarding. They can tune up your skis or board, get you rentals, fit your boots, or help you pick out new gear. Locker Room 5 also has skate rentals for the winter to skate on frozen Mirror Lake and paddleboard rentals to paddle on cool Mirror Lake in the summer.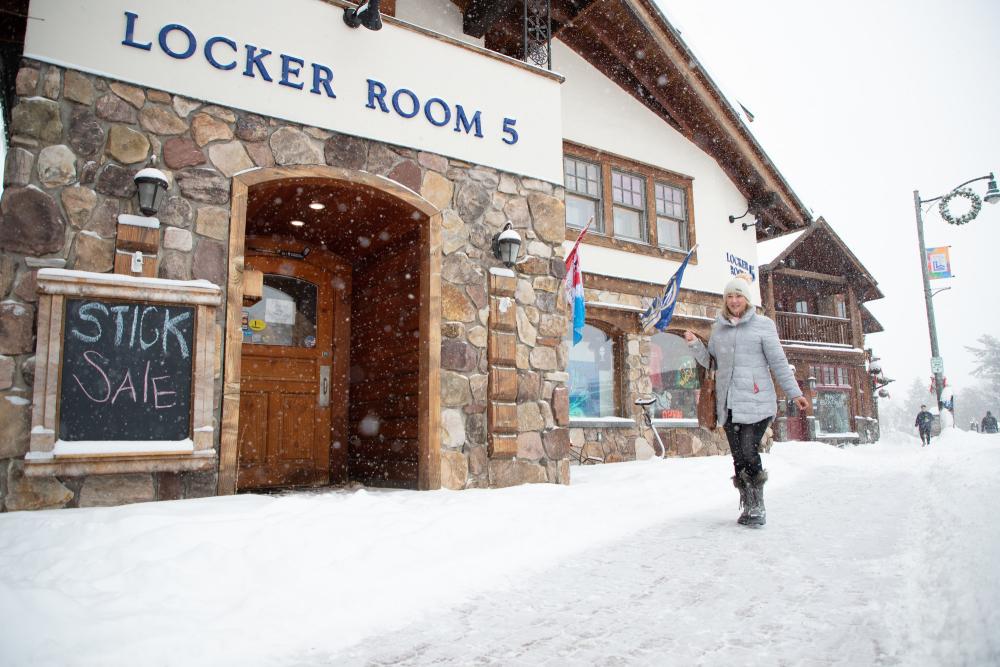 That's not all Lake Placid's Main Street has though. We have Adirondack stores, antique stores, a comic book store, the Lake Placid Christmas Co., a CBD store, USA themed stores, a pet store, and we even have a foot sanctuary! We hope you enjoy shopping on our beautiful Main Street, overlooking Mirror Lake. Stop by one of the many restaurants or coffee shops as you go for fuel to keep your shopping powers strong during your Lake Placid getaway.