Note: this blog was written in 2021, and was updated in February of 2023.
The idea came up to write a coffee shop blog, and I knew right away that I wanted to write it. I love a cup of coffee in the morning, but those afternoon coffee shop pick-me-ups have a special place in my heart. I decided to enhance my mid-afternoon coffees with a few different easily accessible activities in Lake Placid.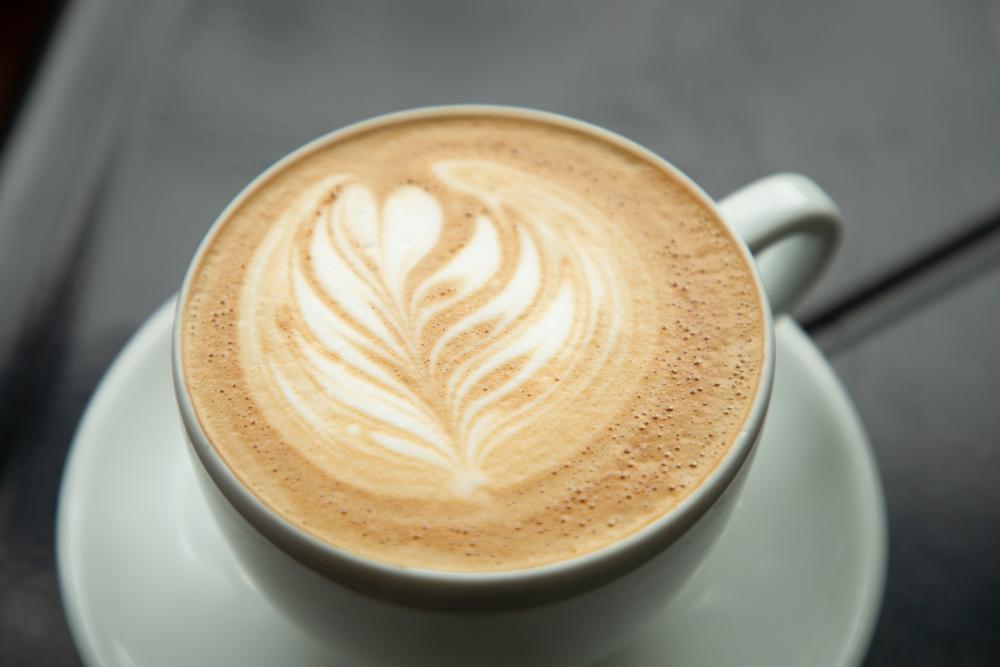 My first stop was Origin Coffee. I knew I was going to be mountain biking later, so I wanted something with a little extra caffeine. Hello, latte! This was the exact pick-me-up I needed before heading to Scott's Cobble (within the Craig Wood Trails) to get a few miles in. These trails are perfect for a quick ride. I wouldn't say they are for beginners, but you don't need to be an advanced rider, which is perfect for me. Head out on Route 73 to Craig Wood Golf Course and the parking area is right after the driving range.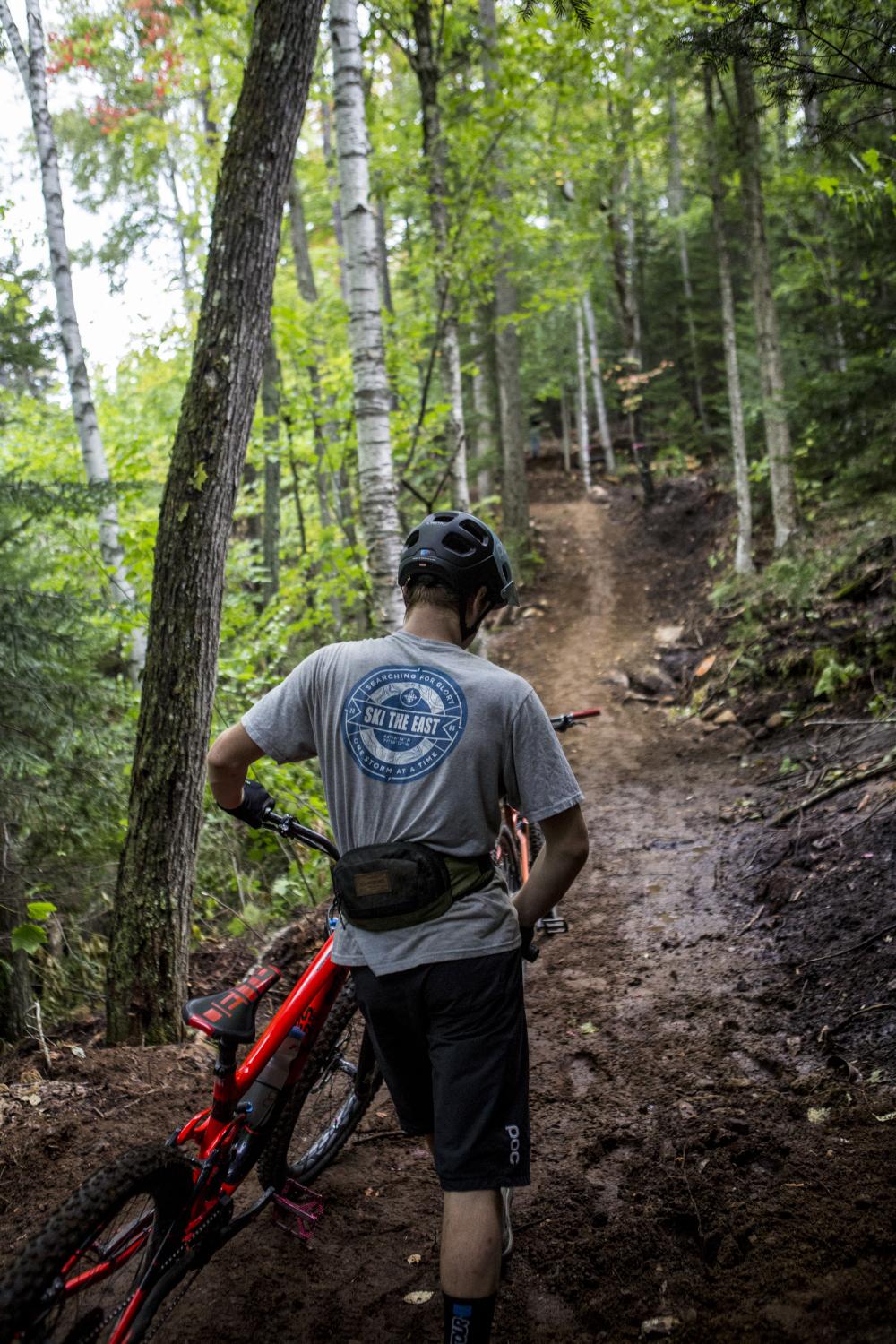 Later that week, before heading out for an afternoon paddle on Mirror Lake, I headed to The Breakfast Club, etc. for a specialty coffee. The Breakfast Club, etc. has a wide variety of coffee drinks on the menu. When I asked the barista for the perfect summery iced drink, she didn't disappoint. She made me a blueberry vanilla iced latte. It was so good, I finished it before I even got to Mirror Lake Boat Rentals, which is literally right down the road. Paddling Mirror Lake is the perfect lunchtime activity. There are a few different boat rentals on Main Street, and since motor boats aren't permitted on Mirror Lake, it's almost always a smooth paddle.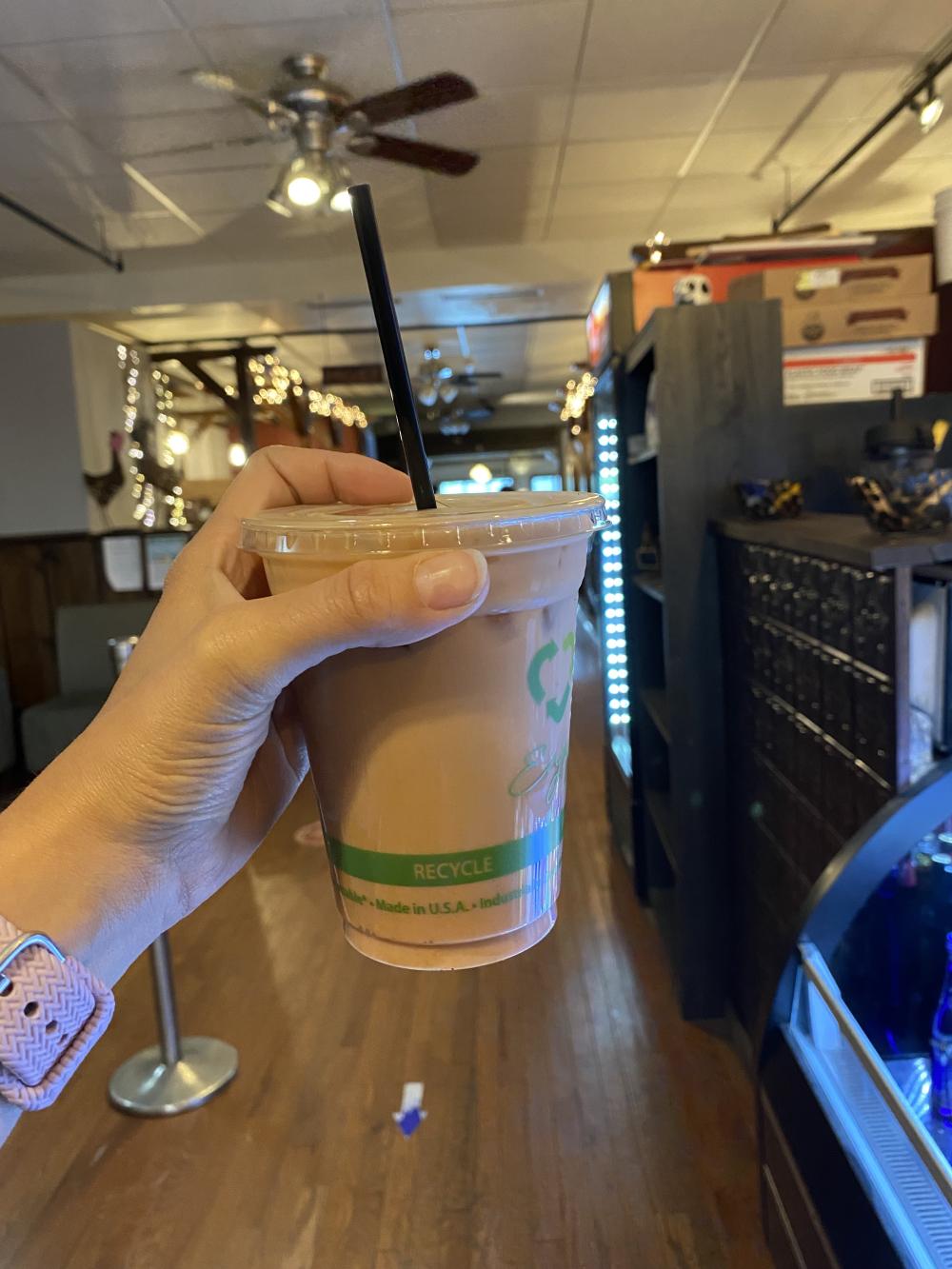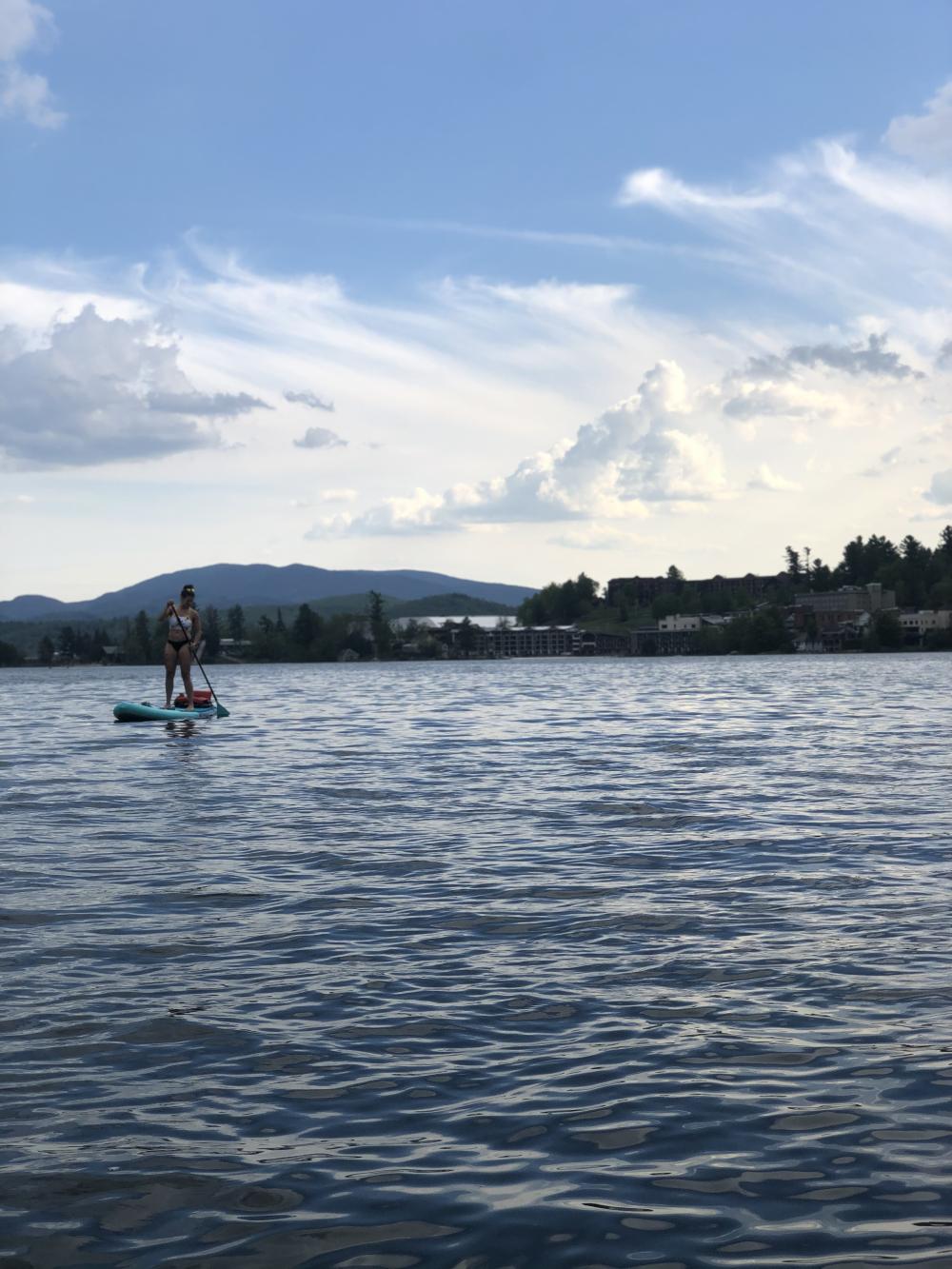 Midweek hiking is always my favorite because the trails tend to be less busy. The plan was to hike Cobble Hill right in Lake Placid. Since there is no parking at the trailhead, everyone is directed to park on Main Street or at their hotel. I've added a map below for reference. While this does add mileage to your hike, it gives you the opportunity to stop and grab a coffee and snack before your hike or you can stop and grab a bite to eat when you're done and heading back to your car. Before making our way around Mirror Lake to the trailhead, we stopped at The Coffee Bar. It was a pretty warm day, so I wanted an iced drink for the walk. I ordered a white chocolate iced latte with only one pump of flavor and almond milk. It's about a mile from The Coffee Bar to the trailhead for Cobble Hill and then it's roughly 1.5 miles to the summit, taking the easy trail. The trail can sometimes get a little muddy, but overall it's the perfect short hike. The summit overlooks the village of Lake Placid, and it is a beautiful view for a little effort. Help us keep our trails clean and carry out what you carry in.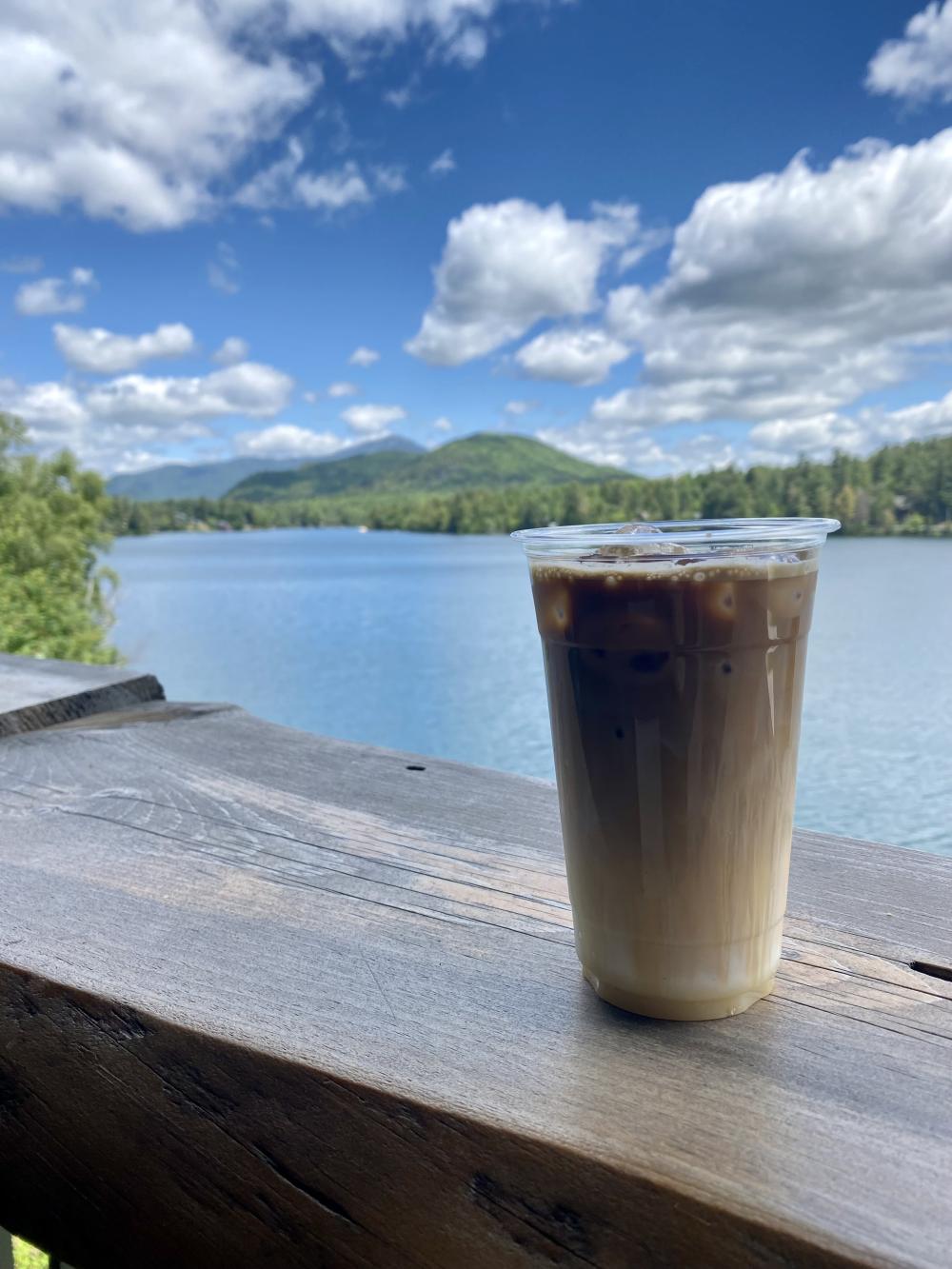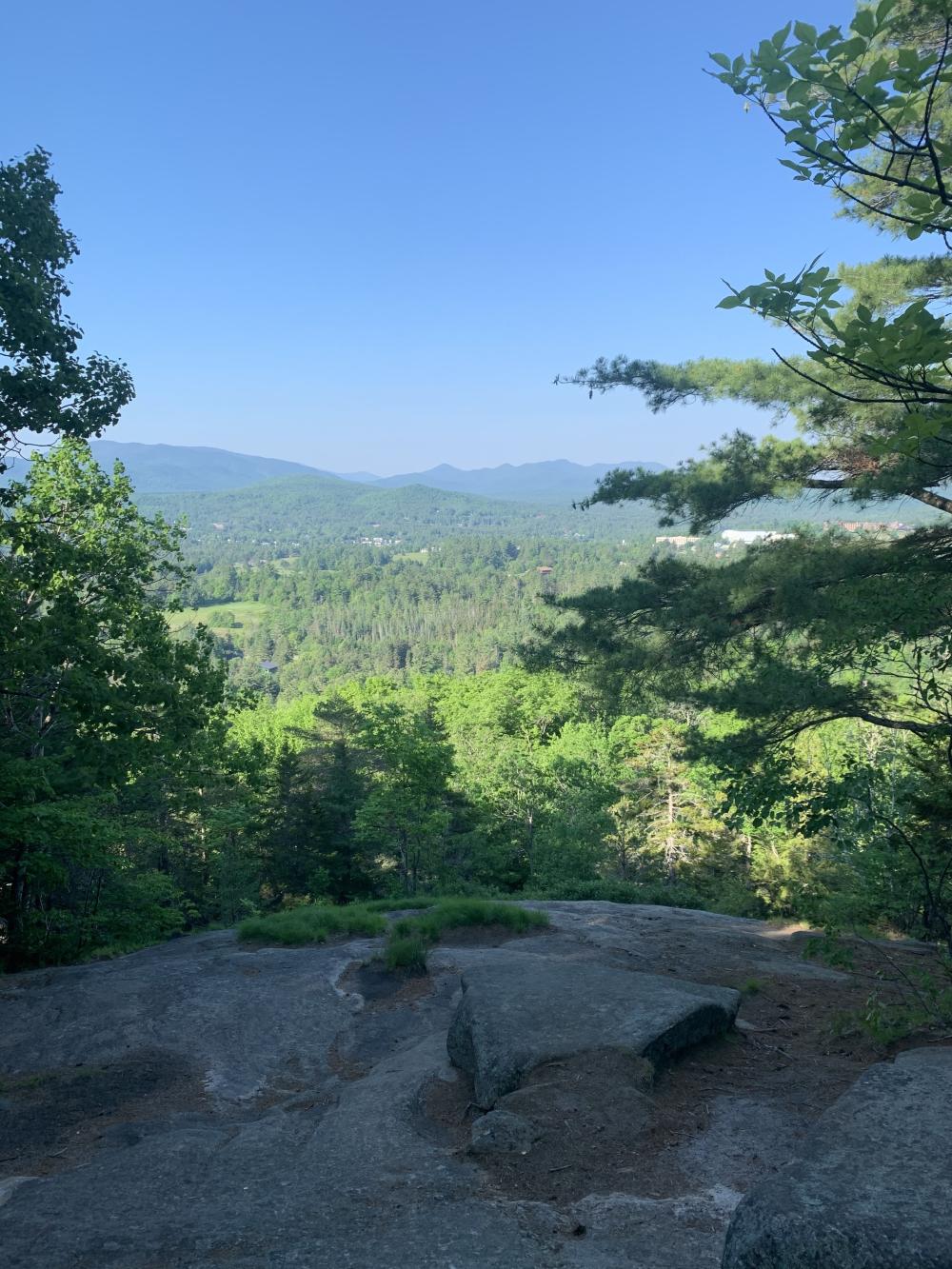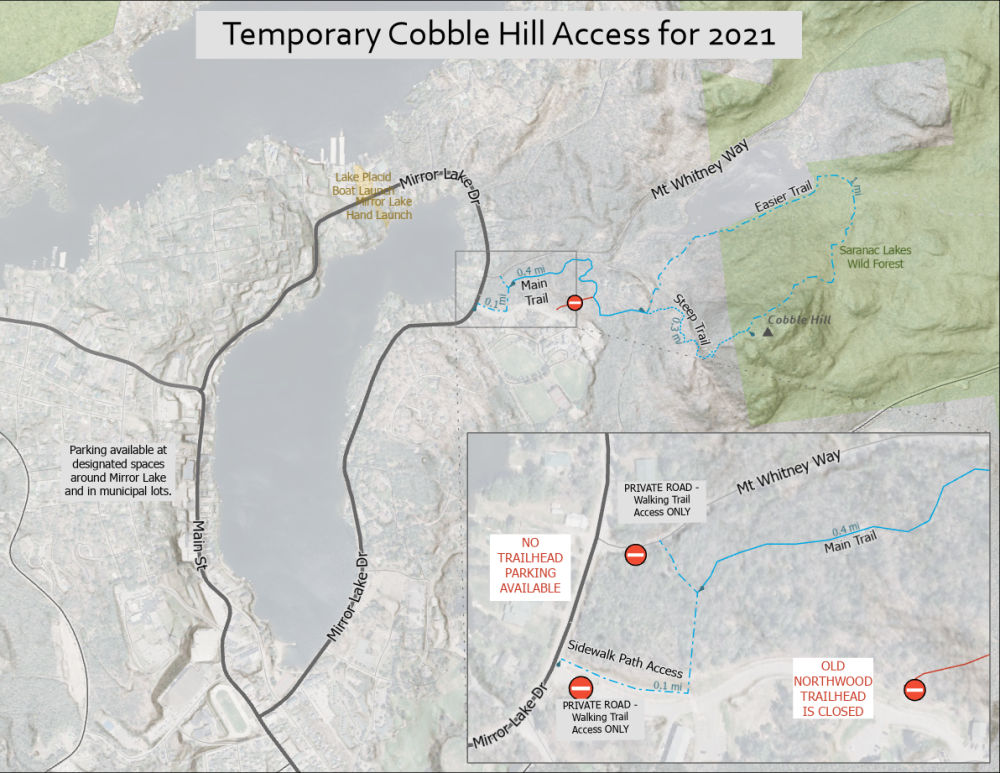 On a chillier day, I made the switch from iced drinks to hot drinks, and my vanilla chai from A New Leaf hit the spot. Once I had my coffee, I walked to the Lake Placid Public Library on Main Street to check out a new book. The Public Library is Lake Placid's source for books, movies, music, art, e-books, children's programs, and a lot more. It's been in Lake Placid for nearly 140 years! It's important to note that you need to finish your coffee before going inside, as food and drinks are not allowed in the library. On warmer days, take the stairs to their outdoor seating area and read with a view. See the header image at the top of the page? That's from the cozy outdoor picnic area behind the library. There is even wifi out there! Bring your computer and your coffee and get some work done sitting outside by the lake.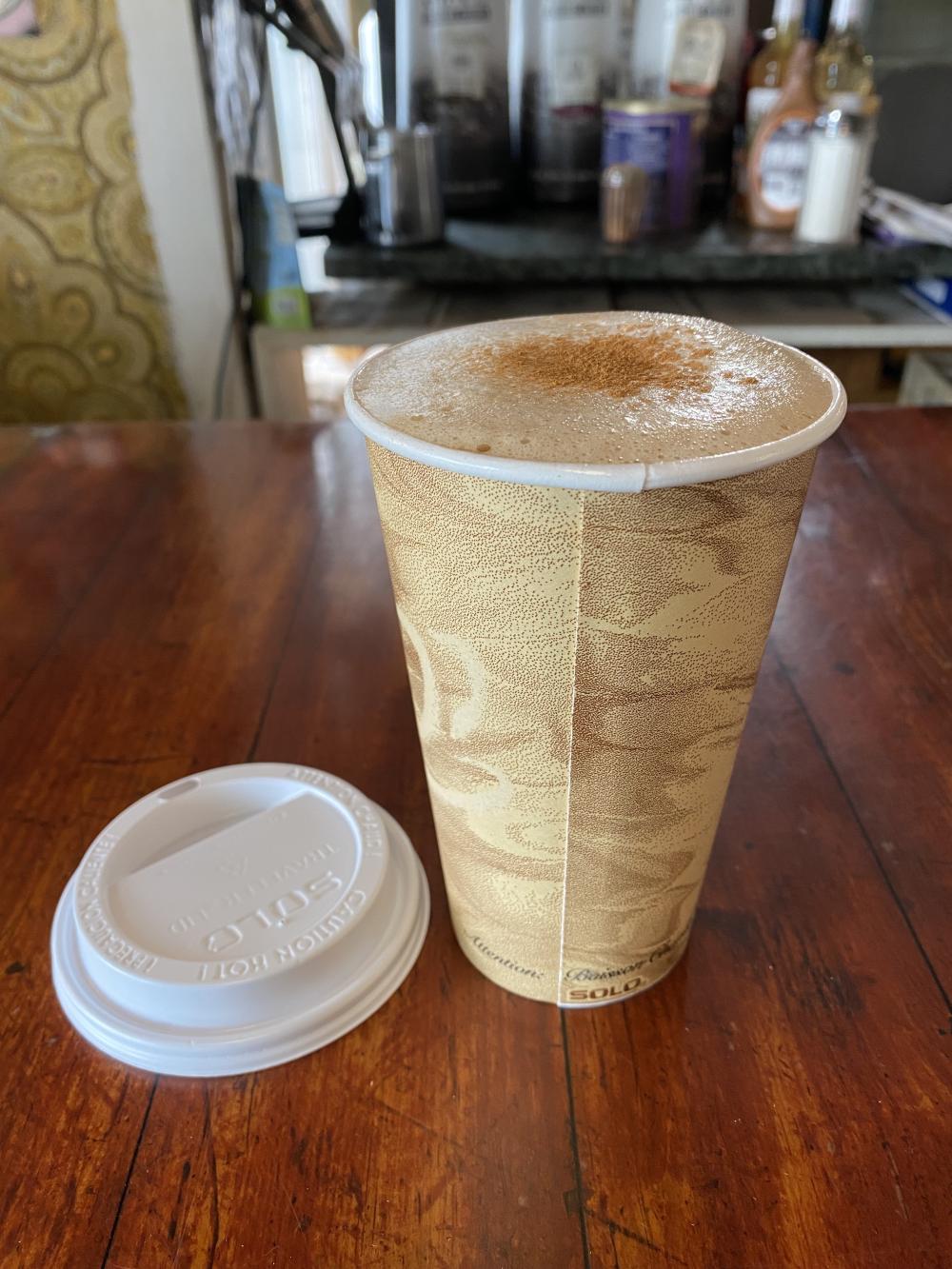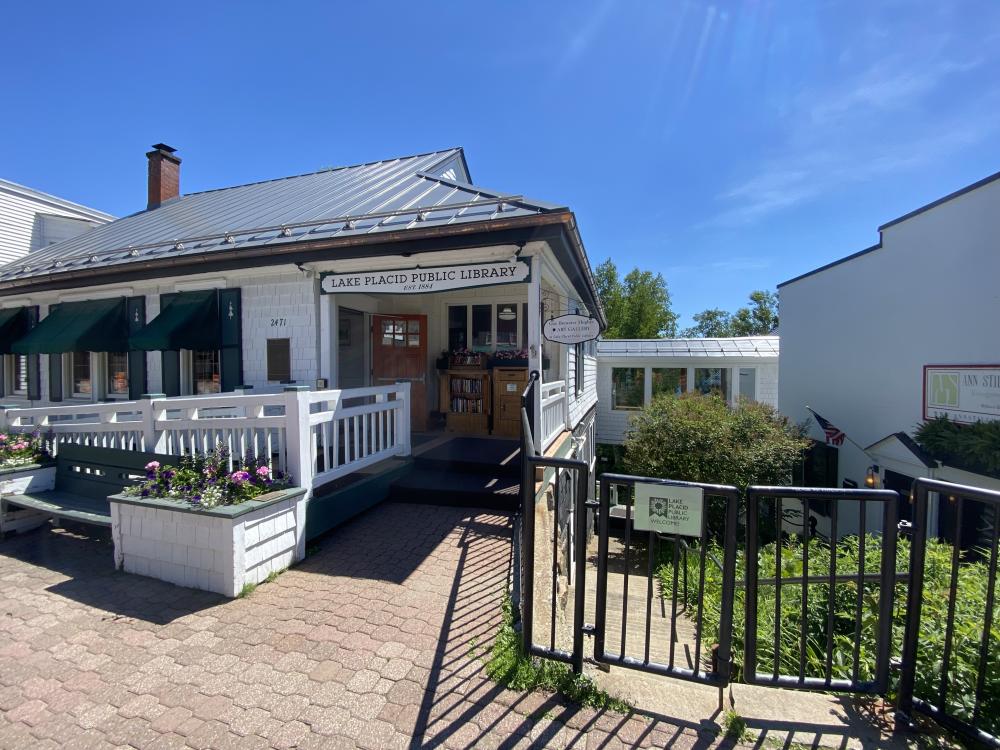 If coffee isn't your drink of choice, check out Green Goddess for fresh smoothies and shakes, The Boat Tasting Room to try out local craft beverages and wine, or one of our famous breweries. For more information on activities or events happening in Lake Placid, go to www.lakeplacid.com.