Nestled in the High Peaks of the Adirondack Mountains, Lake Placid has a mountain town vibe with plenty of local color. As a two-time Olympic Winter Games host city, you might expect history and adventure around every corner, but the village also features exceptional, adventurous food that might surprise you with its complexity and creativity. Not just a playground for sports, this is a destination for chefs to play with flavor and an abundance of local ingredients, creating acclaimed, award-winning restaurants.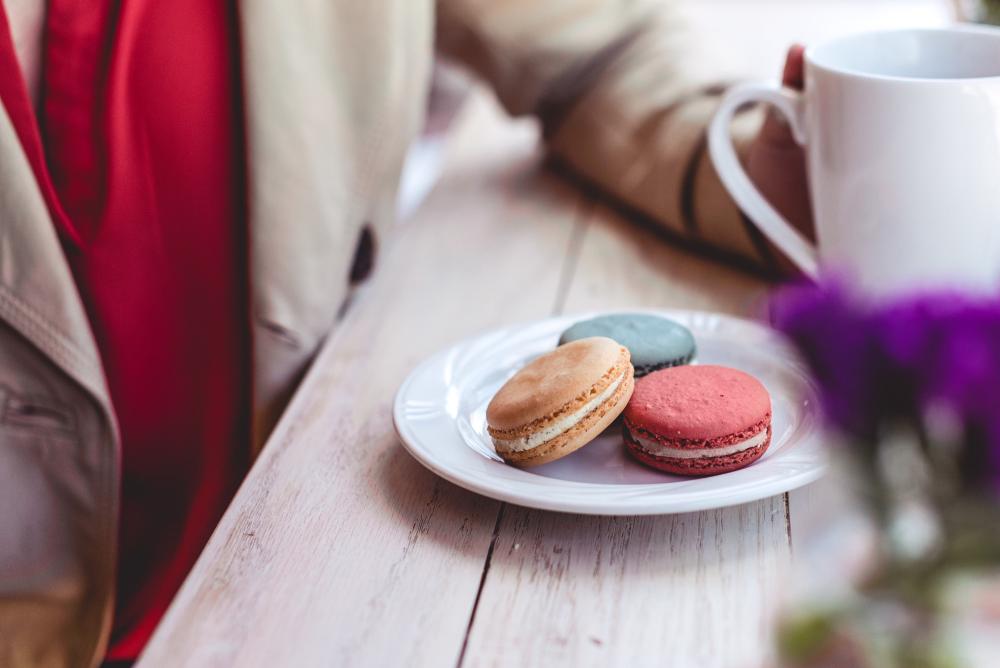 Step into Salt of the Earth Bistro and you'll feel like you've stepped into a restaurant run by the world's most stylishly quirky grandmother. Food-shaped pillows abound, while cheese graters make an awesome chandelier, giving off a warm glow that is matched by lovingly-crafted food.
In the kitchen, Andrea Lautenschuetz loves to explore, focusing on fine dining that's approachable and unique. Think wild boar Salisbury steak, or a variation on spaghetti and meatballs: rabbit, tikka masala sauce, and couscous. Almost everything is made from scratch, from the hamburger buns to the pickles. Lautenschuetz sees her dishes as outside-the-box global comfort food, and matching that with a relaxing, fun place to eat at an affordable price is her mission.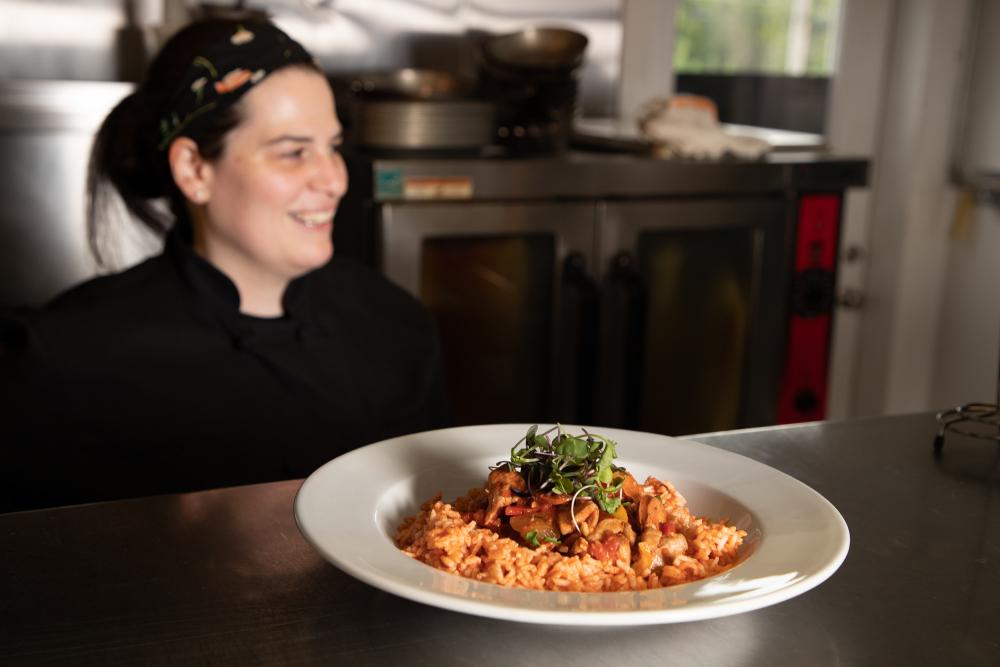 At Liquids and Solids at the Handlebar, the kitchen is punk rock, the dining room is laid-back casual, and the food is top-notch. Here, diners will find an extensive beer list, ingenious cocktails, and a menu that is hard-core French with an Adirondack splash: imagine rabbit and apricot terrine, or warm chicken liver mousse served with an IPA mustard. Everything is imbued with devotion to fresh, local ingredients with an emphasis on seasonality.
A James Beard Award semi-finalist, chef Tim Loomis works almost exclusively with fresh, local products. As a result, aspects of the menu change frequently. Loomis' ethos is that food should be fun and even rambunctious, something to celebrate with friends, and that shines through in his relaxed, unpretentious spot. The beefcon burger — a blend of top-quality beef and bacon — is a must.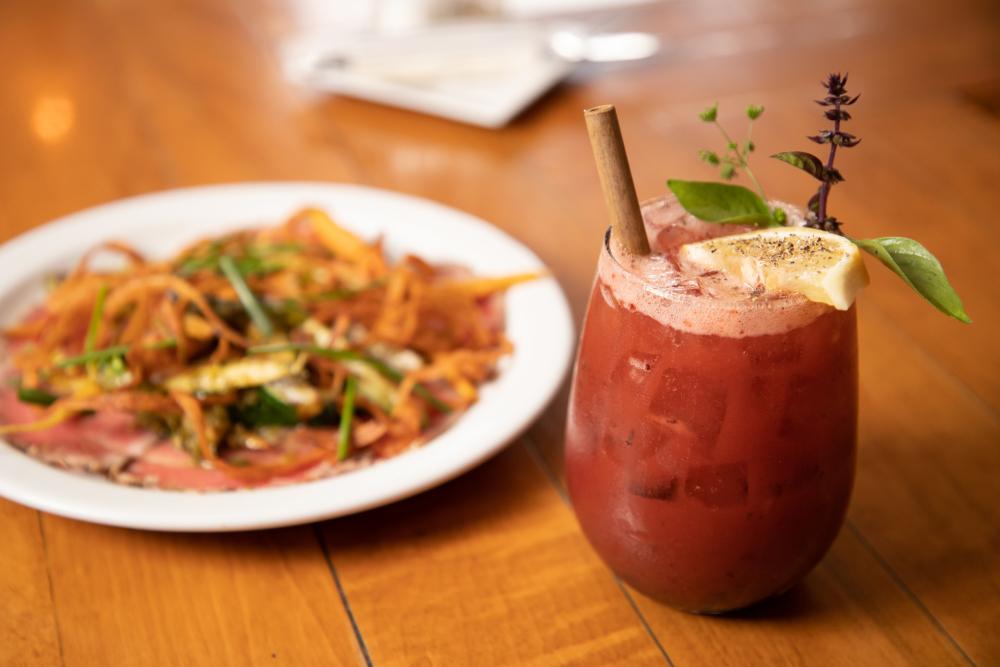 As views go, the deck at Top of the Park has one of the best in town, perched over Mirror Lake with mountains in every direction. Chef Bill Bentz celebrates small plates and top-shelf spirits, with creativity at the forefront of both. At the bar, patrons can enjoy custom cocktails or sample hard to find bourbon and scotch.
The dishes, fabulous for sharing a few with friends, are simple and exceptionally crafted. Local ingredients — the chefs even grow their own microgreens — are at the forefront of dishes such as wild mushroom toast and a slow braised Sakura pork jowl, served with a cauliflower purée, wild rice, and a blueberry jus. As for dessert, the chocolate balsamic glazed strawberry is legendary.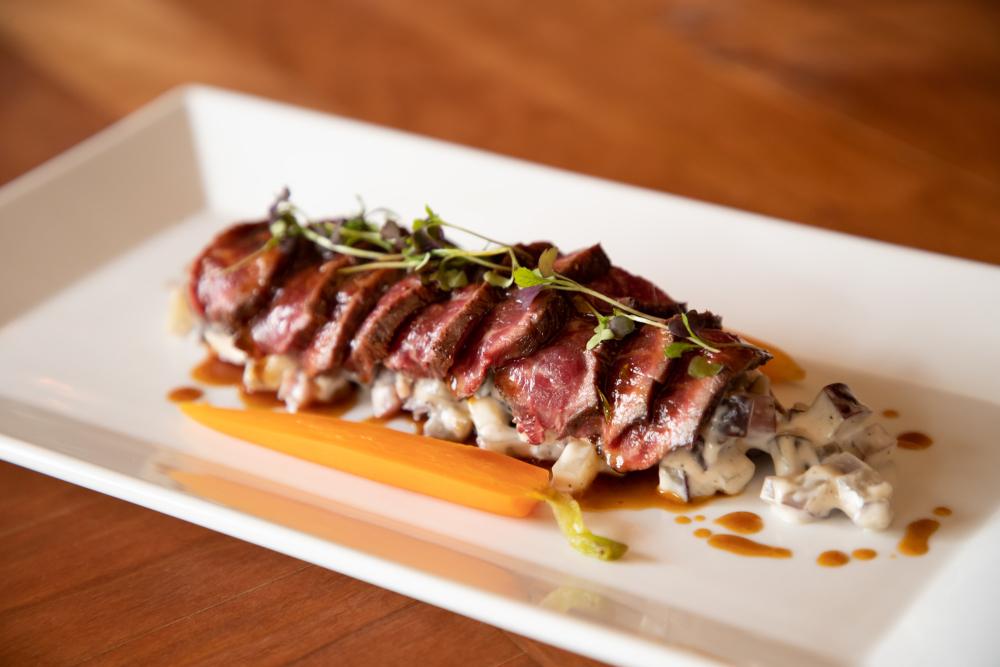 At Big Slide Brewery & Public House, the atmosphere is fun and comfortable, with a twist of friendly hipness. Known throughout the region for excellent brews, the restaurant also boasts an imaginative menu from chef Greg Sherman, who uses an almost astonishing array of local ingredients. Near the bar, a handcrafted map made by a local artist lists the numerous local producers Big Slide's kitchen works with, the kind of touch diners remember.
Dishes like Omelet You Finish and Falafel the Wagon aren't just cleverly named, they're downright delicious. At brunch, French toast made with house-made cinnamon bread isn't topped with butter, it's enhanced with bacon crème anglaise. A meal at Big Slide ends with one thought, "when are we coming back?"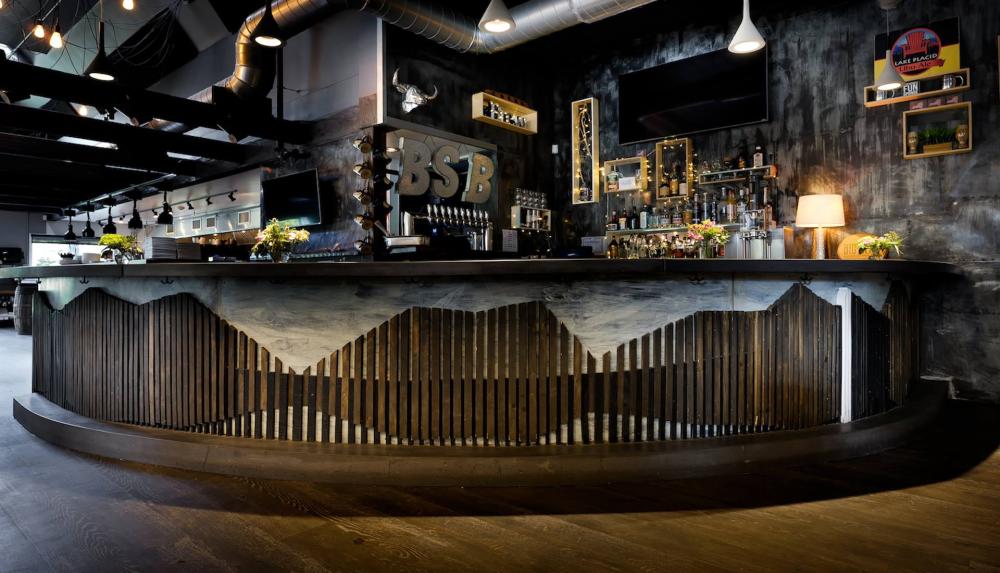 If there is a hidden gem in Lake Placid, it's got to be the restaurant at the Interlaken Inn. (I know, I know, it's not secret now, but you'll thank me later after a pint and some truffle fries.) Interlaken began life as a private home in 1912 and is now an inn full of comfortably elegant antiques, luxurious vintage features, Adirondack touches, and a restaurant that specializes in bountiful, sumptuous meals, and a major wine list.
Interlaken offers casual dining in the pub, or more formal meals in the dining room. Share a few appetizers, such as the colossally tasty Colossal Buffalo Shrimp and pommes frites, served with a black truffle aioli. Chef Kevin Duford adds plenty of handcrafted, local touches, from the maple in the vinaigrette to the fresh fruit and berries used in many of his recipes, including housemade jam. For a small, sweet indulgence, settle in to an intimate pub booth for a romantic dessert, including specialty dessert cocktails. Rich, yes. But you're on vacation, so sit back and enjoy!
Come to Lake Placid. Try our award-winning restaurants, all driven by the love of great culinary experiences from chefs and restaurateurs who bring us their craft. We promise you'll love the food and the town.