Driving into Lake Placid on Route 73, you saw mountains, and rivers, and.... ski jumps? That's right, greeting you as you enter Lake Placid, you will see the 120-meter and the 90-meter ski jumps. And if you're thinking that you want a closer look, you're in luck! The Olympic Jumping Complex is open to the public to tour. Here's a short guide to help make your trip to the jumping complex the best and most memorable it can be!
Reserve your tickets and check in
Before you head to the Olympic Jumping Complex, it's recommended that you purchase your tickets online in advance. When you arrive at the Intervales Base Lodge, you will be asked to check in. The process is simple and you'll be on your way before you know it! You will confirm your reservation, sign a waiver, and get your wristband.
Hop on the SkyRide
To start your tour, you will get on the SkyRide, a new, state-of-the-art pulse gondola. Each gondola seats up to 8 people. The gondola will bring you up to the base of the 90 meter and 120 meter ski jumps. Please note: for the time being, they are only allowing groups that arrive together to ride together.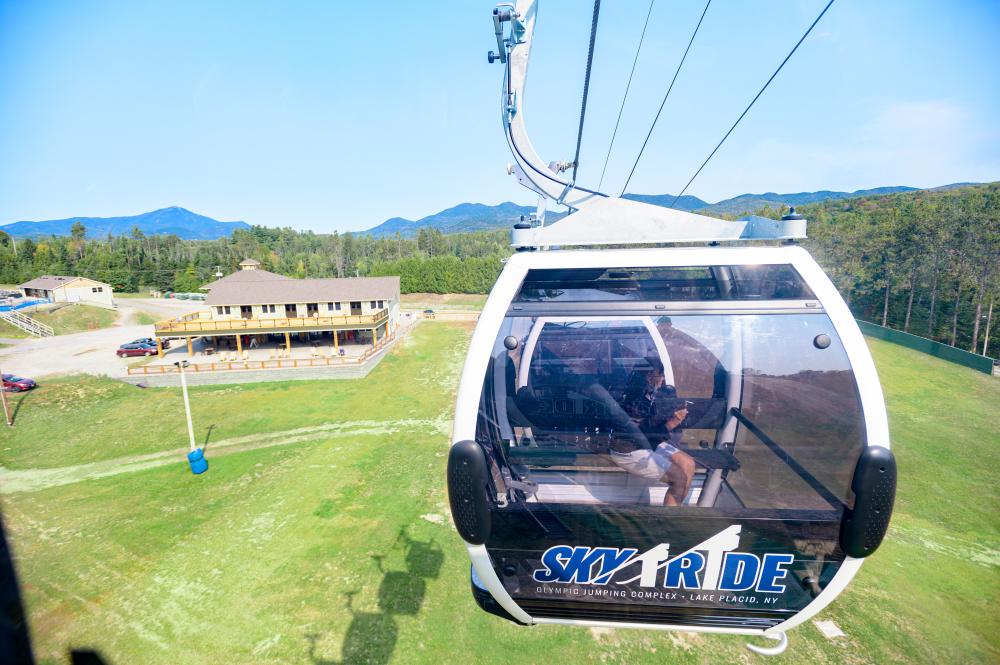 Take the elevator to the top
At the base of the 120-meter jump, you can take a glass-enclosed elevator to the (almost) top, ending at an observation deck. Here you can enjoy the panoramic vista of the Adirondack High Peak mountains. You will also get to experience what a ski jumper sees as they begin their journey down the ramp to jump!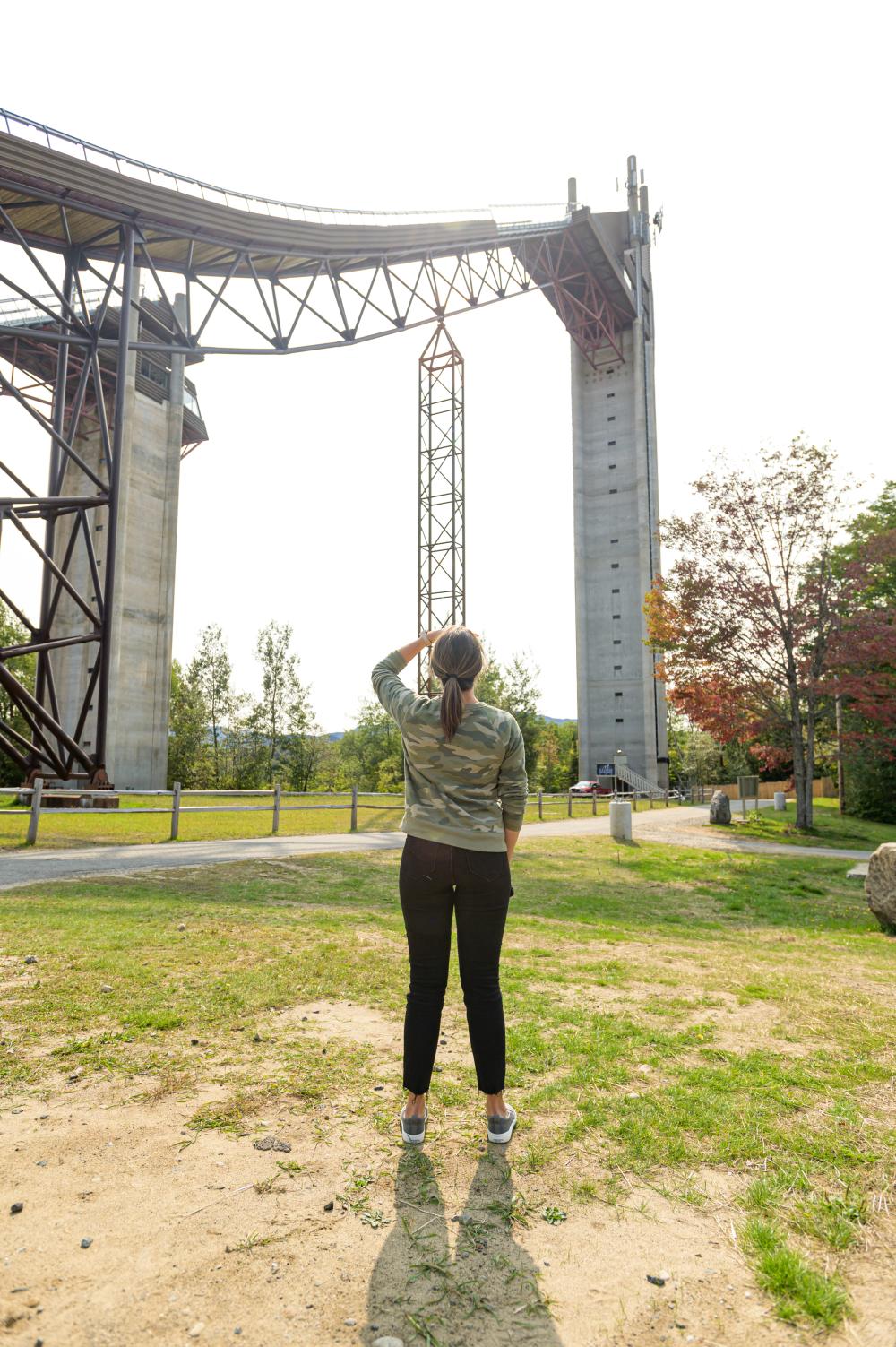 Enjoy a scenic break
After taking the SkyRide and the elevator, it's time to take a break before taking on the new zip line! Back at the base of the ski jumps, take a breath and take in more views from the observation decks (yes, there are two!) When you're ready, it's time to head to the Sky Flyer Zipline!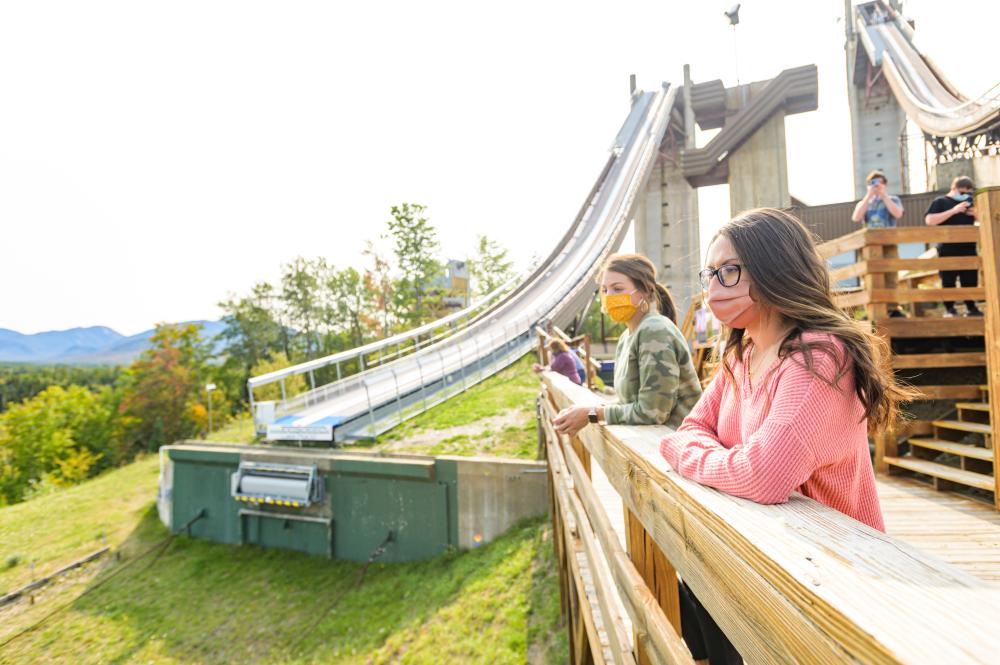 Sky Flyer Zipline
Have you ever wondered what it was like to be a ski jumper? Now is your time to experience it! The new Sky Flyer zipline allows you to soar through the air at approximately 30 m.p.h., from the top of a 70-foot tower, down 700 feet to the landing deck.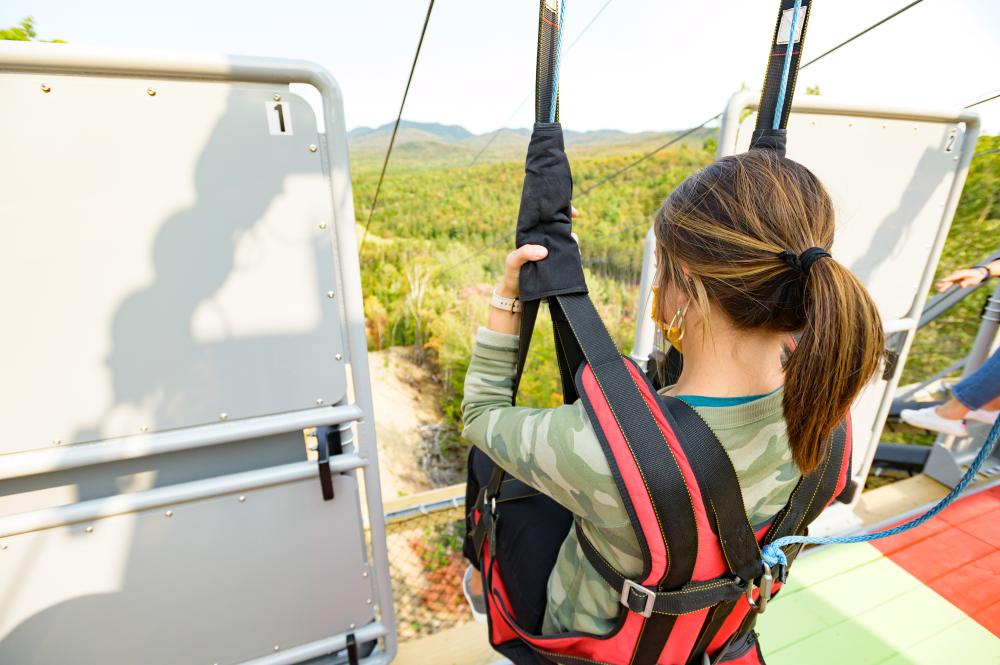 Stop in the shop
Before you leave, make sure you stop at the shop in the Intervales Lodge and grab your favorite merchandise. My favorites were the knit hats and the teddy bears!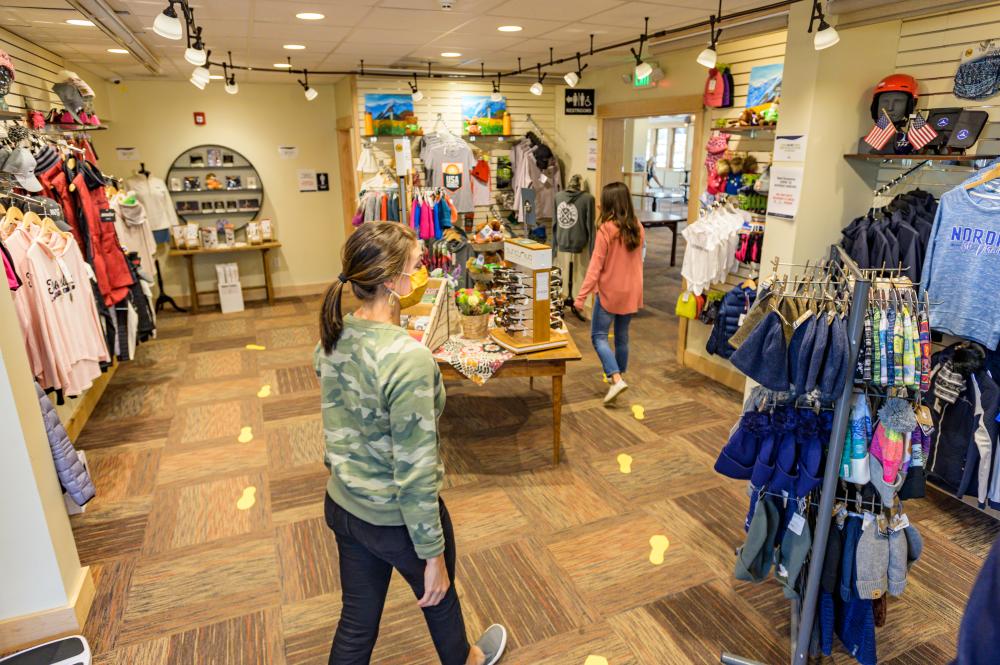 Before visiting the Olympic Jumping Complex, please make note of what you need to know before you go. Masks are required at all times and social distancing is encouraged. Check out what the other Olympic Venues are offering as well! When your'e done, head to Main Street and grab a bite to eat!