Submitted by guest blogger Baylee Annis
Sometimes, it seems like the epic, day-long mountain adventures get all the attention. Starting a hike in the wee hours of the morning, though, isn't always my idea of a good time. Don't get me wrong — tackling one of the High Peaks is a thrill. But on this particular Saturday, with a taste of finally-it's-summer in the air, the goal was to play outside and get my feet dirty without ending the day exhausted.
So I set my sights on a short trek beneath thick, green canopy, a follow-up dip into a cliffside lake and a day-end reward of a hearty meal and cold beer. The ingredients to start this adventure, all within 15 minutes of downtown Lake Placid, were simple: (1) Jackrabbit Trail guide, (1) vehicle, and (1) breakfast sandwich on fresh bread from Green Goddess Natural Market. Add one companion explorer and an elderly pup to maximize the adventure.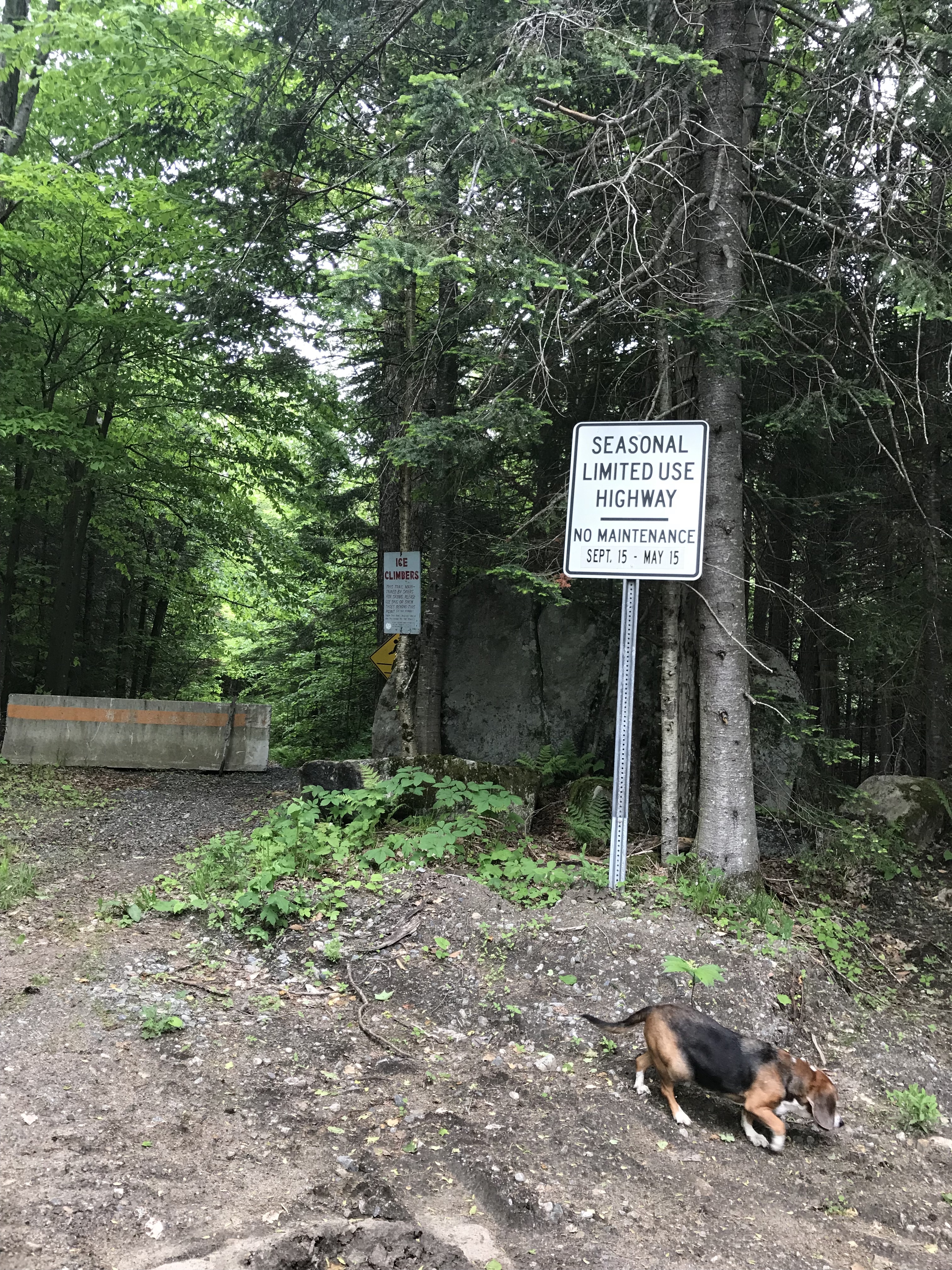 We hit the road and headed east toward Keene on Route 73. Instead of following the packs of cars headed to the Cascade Mountain trailhead, we took a left onto Mountain Lane on a bumpy dirt road that looks like it's headed nowhere at all. This road ends in short order at a crumbling Jersey barrier and turns into a trail used seasonally for cross-country skiing.
In addition to your usual hiking gear — water, a compass, a first-aid kit and other necessities—be sure to wear water-ready footwear. Because while the snowpack is long gone, it's been replaced with intermittent mud and flooded sections.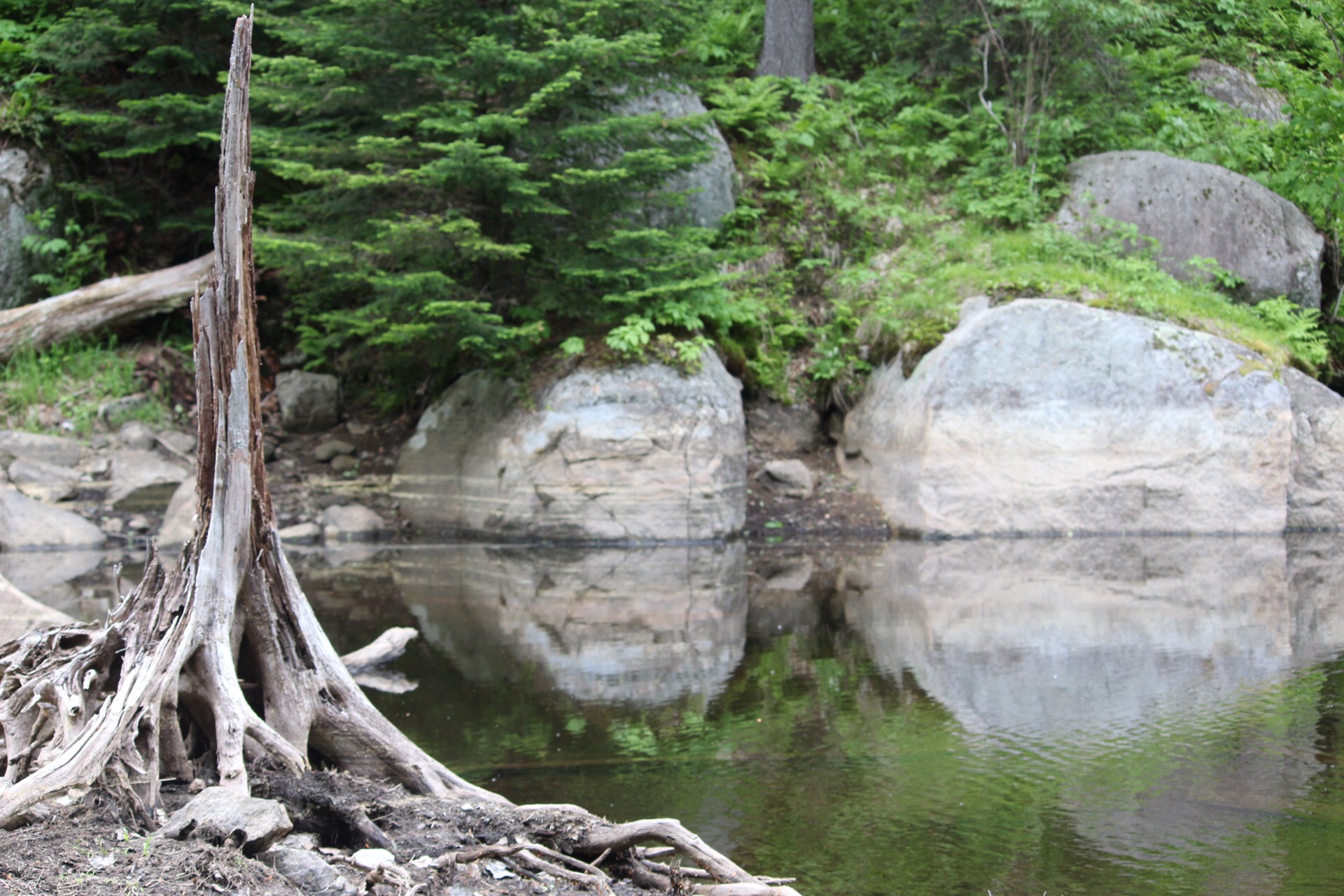 It won't take long before you'll see the culprits behind some of that swampy mess: beavers. A little less than a mile in, we came to their first woodworking demonstration, as thick, whitewashed logs have been whittled into spears and stacked in heaps. The low water exposes an almost prehistoric landscape that looks as though giant creatures of the past still roam here.
I should warn that the path is inconsistent. Many sections require creative hops, skips, and jumps onto dry logs and stones. Other sections were muddy enough to suck our feet into mucky trenches; my dog happily stained his short legs as he trotted through. As long as you are willing to play in the mud a little bit, you'll be rewarded with an immense quietness and solitude that's hard to find on more popular routes.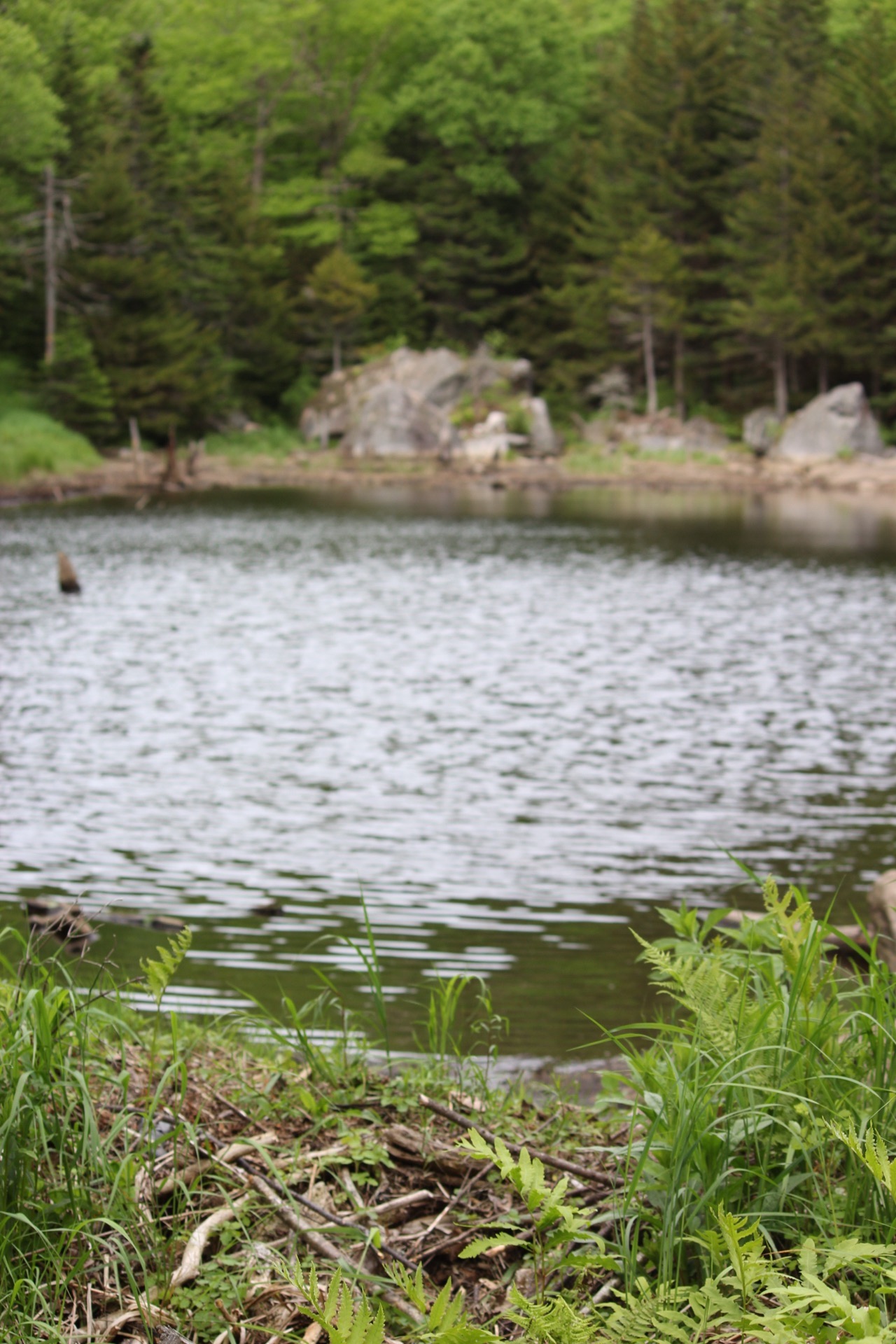 After romping around in the woods, we walked back to the car and followed Mountain Lane back to Route 73, then turned left to head to the Cascade lakes to cool off in two of the chilliest lakes around. Even on the most humid days, these twin bodies of water are always refreshing. Today's temperatures aren't hot enough to warrant a proper head-under-water swim, but we're grateful for a chance to walk in up to our knees and feel the sand between our toes. You can even wade across the upper lake—on your left if you are in the parking lot looking back at the road—and claim a patch of smooth rocks on the other side; carry drinks and snacks and you've got an instant alpine picnic.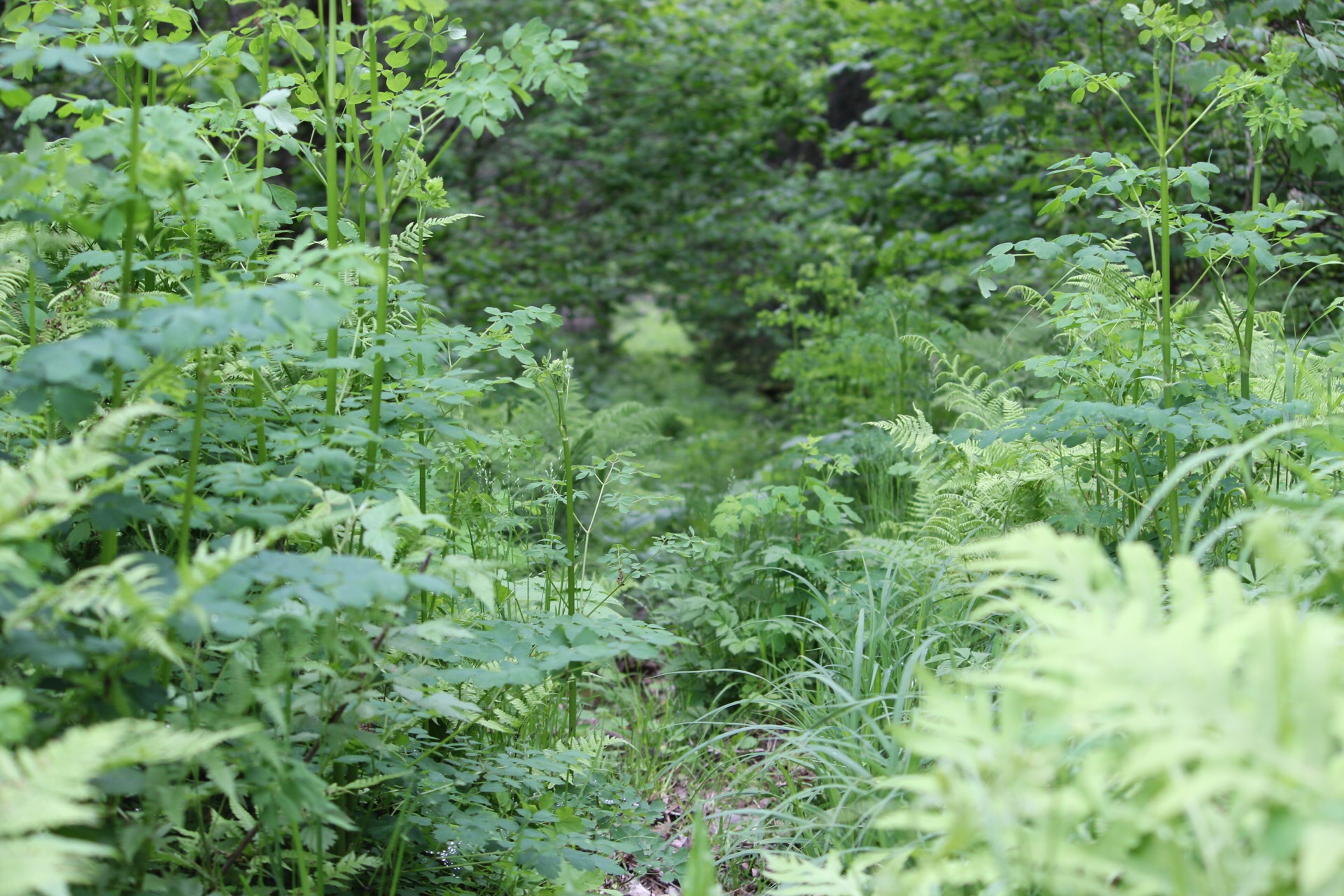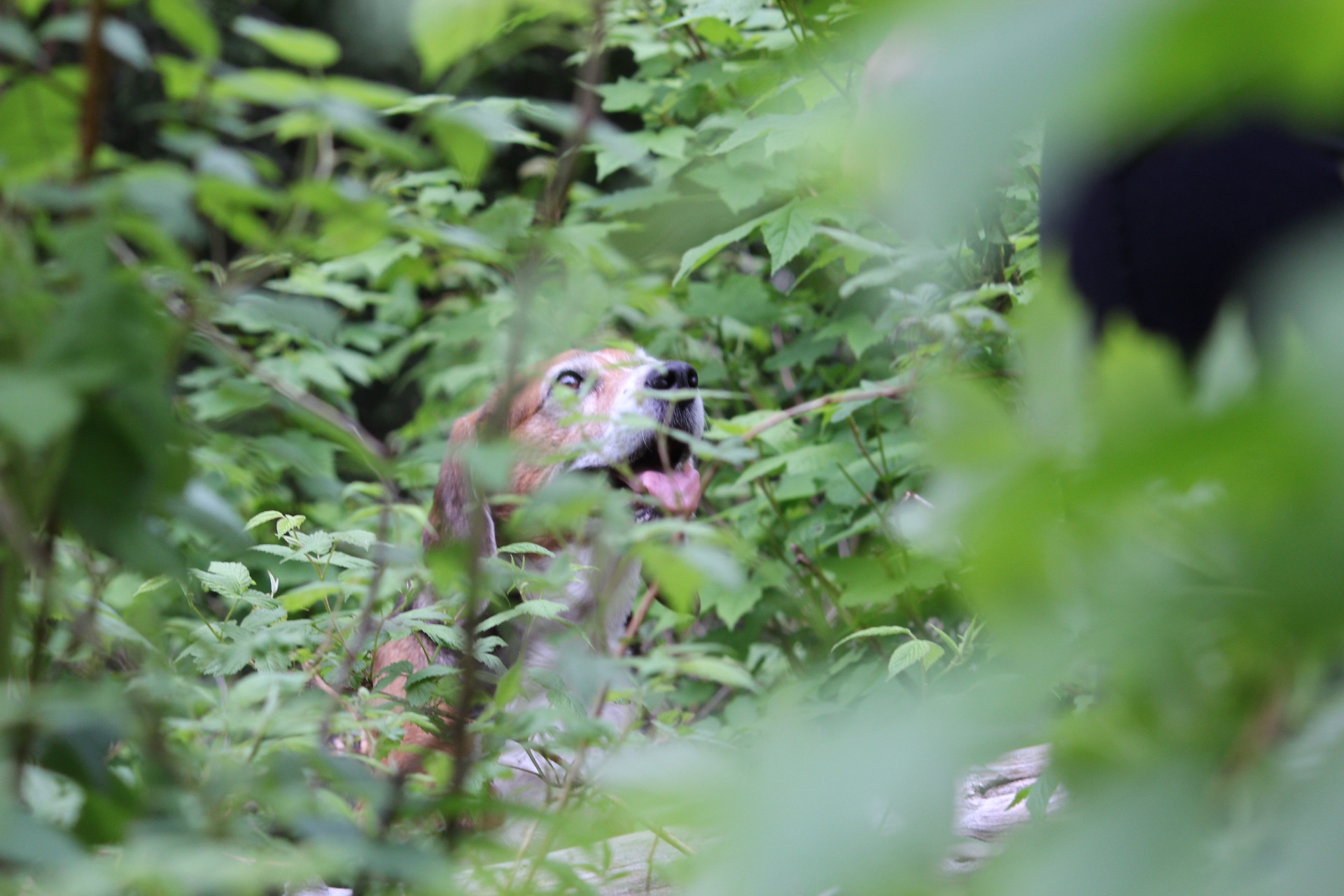 Behind us, a network of narrow paths lead to a waterfall that empties from the mountains above into these lakes. After a short romp, pick your way through a boulder field toward the waterfall. This route is not super-easy. It requires some scrambling and we had to pick up my pup at some points where the jump was too high for his aging frame. But after a few minutes of rock-hopping and dog-hauling we reached the water as it leaped from boulder to boulder. When we turned around, we were greeted with a new gorgeous view of the lakes we'd just left.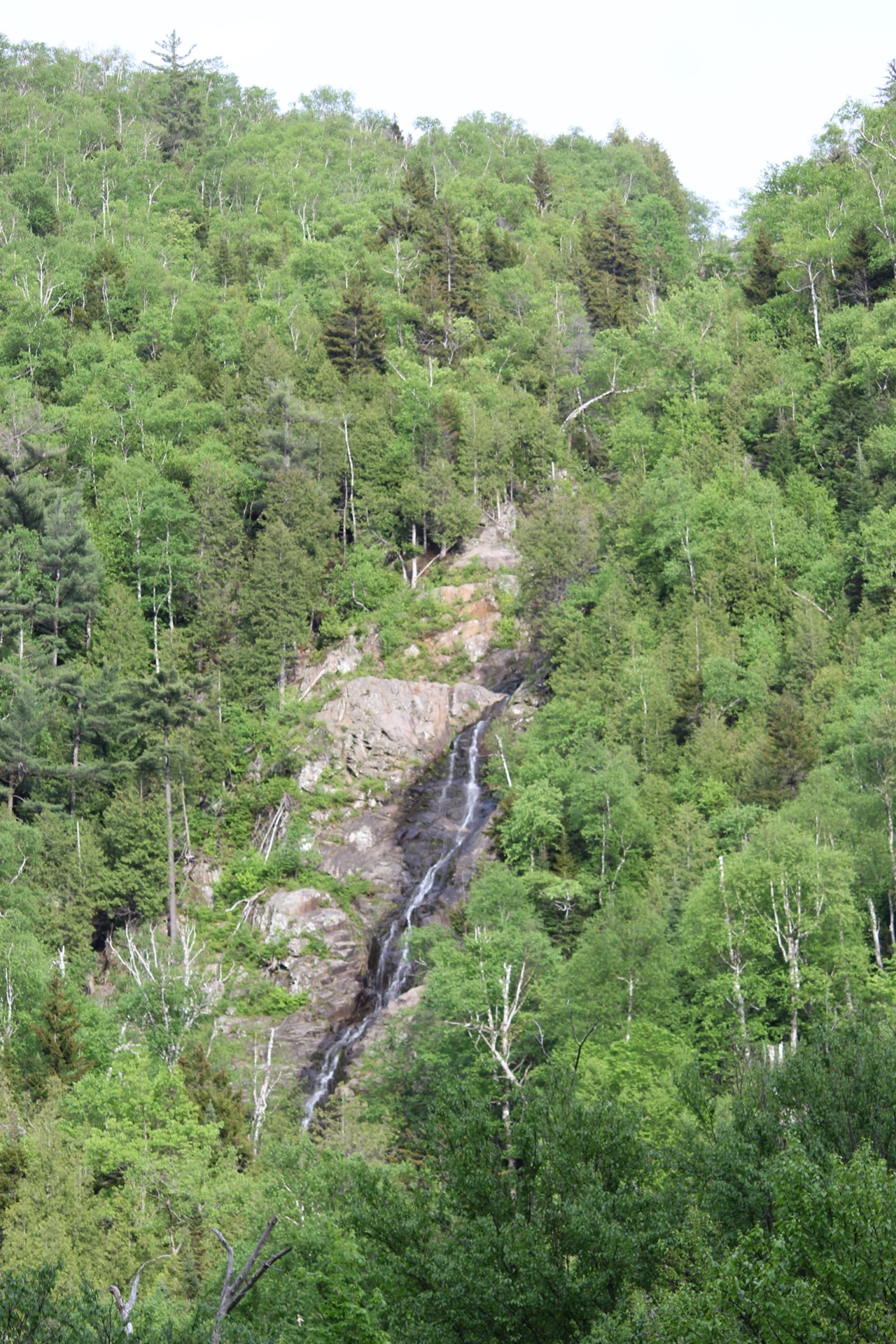 We stayed for a while to investigate tiny coves within the massive boulders. We found fire-red flowers covering smoky white rocks and iridescent beetles glowing like rainbows before making our way back to downtown Lake Placid to grab a bite to eat.
It may have been a short hike, but we worked hard, and we were craving the barbecue and lakeside views at Smoke Signals. Nearly every table in the house is rewarded with a view of Mirror Lake or the mountains in the distance. This is the kind of place where old friends are just a table away and every version of the brisket is the right order. We treated ourselves to the BBQ nachos topped with burnt ends of brisket to start, before devouring every bite of the pulled pork and Brussels sprouts. The sun started to set just as we get our appetizers, setting the sky afire; phones were forgotten as other diners looked away from screens just in time to catch the lake as it turned from light blue to deep purple.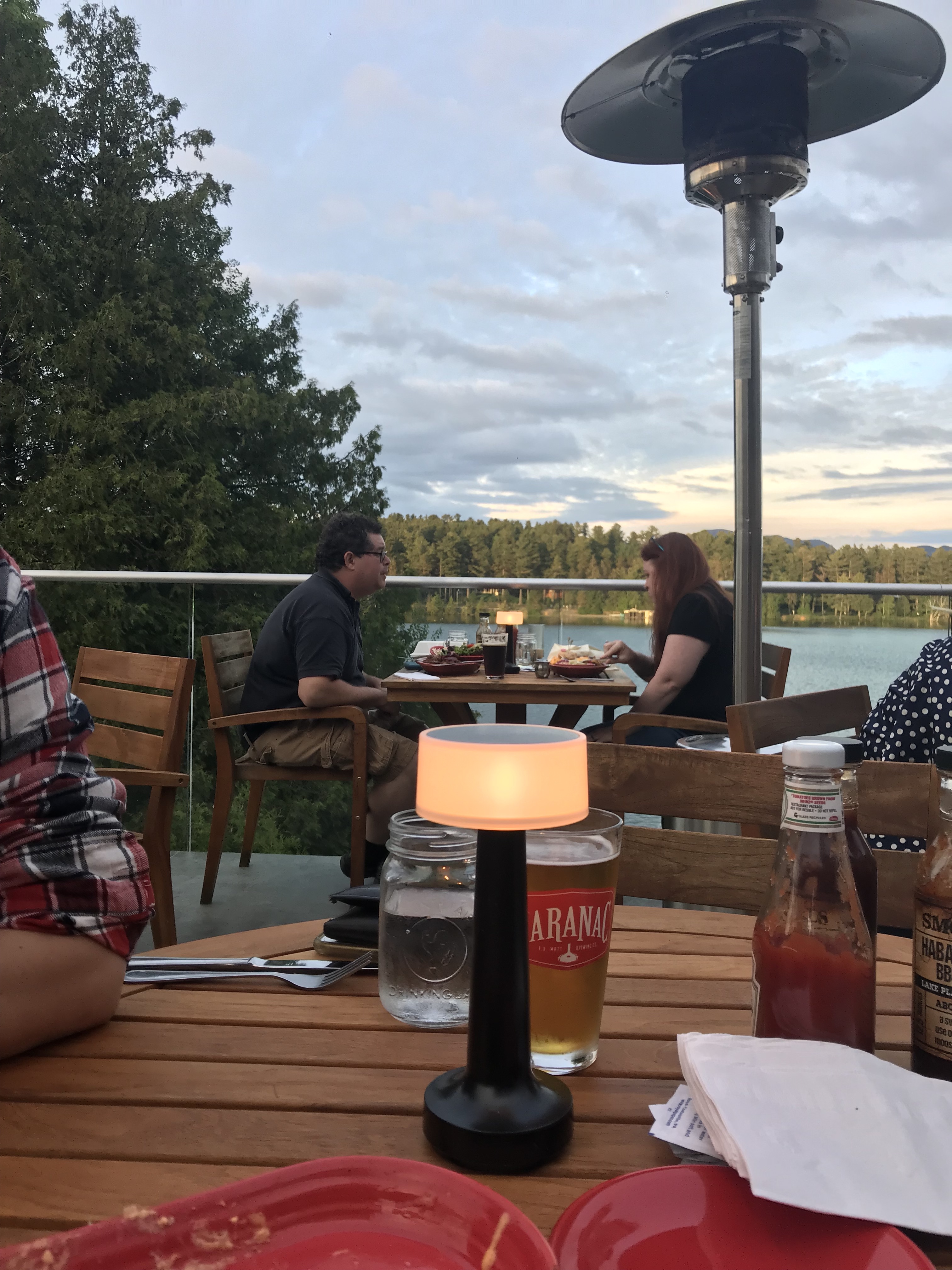 Lake Placid has great restaurants, a variety of cozy lodging options, and activities and events to keep you as busy as you want to be, all vacation long.
How will you craft your perfect day in Lake Placid?