Fall is here! The leaves are changing, the air is cooling down, and morning walks are enhanced by picturesque mist and the promise of pumpkin spice latte. Fall in Lake Placid is a great time for adventure, exploration, and relaxation. We've put together a few perfect activities to make your fall vacation one to remember.
Take in a good view
Short of turning into a bird and taking to the skies, I can't think of any better way to get a wide, awe-inspiring view than from the top of Whiteface Mountain. The fifth highest mountain in the state, Whiteface is a convenient, fun way to take in the majesty of the Adirondacks. Even better is that you have a few options for getting to the top and its stunning views.
Through October 14, you can drive the Whiteface Memorial Highway, a scenic short drive that rises more than 2,000 feet in about 5 miles. The drive is beautiful, exhilarating, and when you get to the top, a stone castle and elevator and trails to the summit await. The view is so grand, including the High Peaks to the south, that you might find yourself spending a lot of time at the top. My advice: settle in, take photos, and enjoy.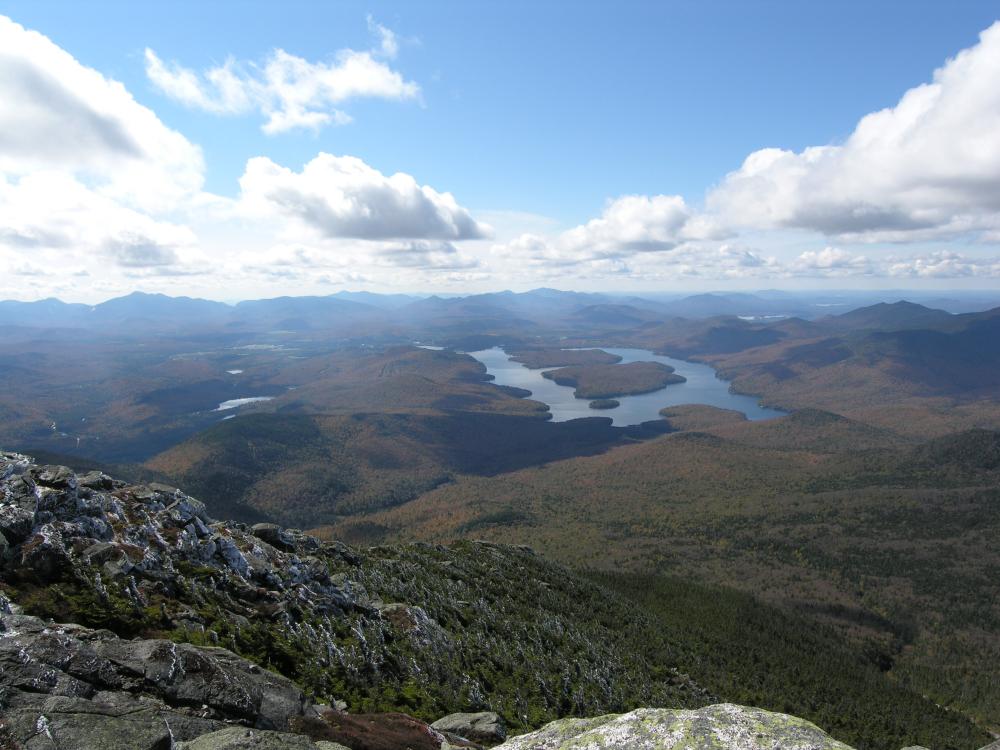 If you're itching to spend more of your vacation stretching your legs, a hike up the mountain might be just what you're looking for. From the Atmospheric Science Research Center on the slopes of Marble Mountain, the trail is 3.9 miles each way, taking you through vibrant forest up to Whiteface's summit. There are other, less steep trails to the top, so be sure to do some planning first!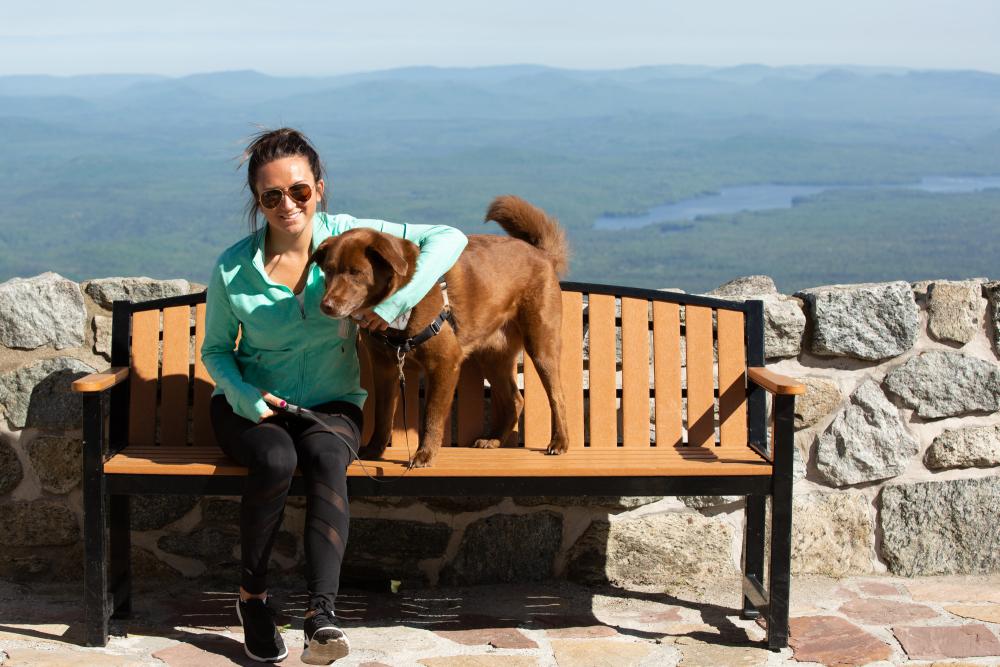 Our shopping destinations are hopping
Sweater weather is here! Beat the fall chill by warming up with some unique shopping that is quintessentially Lake Placid. Fall is a great time to stop by Ruthie's Run, a Main Street staple. Ruthie's carries skiwear, much-coveted Nordic sweaters, and a wide selection of elegant accessories. Men and women alike can find a whole new, mountain-chic wardrobe at Ruthie's.
Top off the top of your head at Where'd You Get That Hat? Growing up, this was one of my favorite stores in Lake Placid and to this day it doesn't disappoint. Head in for a warm hat for cool days, a new toque, a lavish fur topper, or even an always-hip fedora. Thanks to this fun shop with its wide variety of headwear, you'll be fashionable and warm this fall.
Roll back the years
I always thought Lake Placid was pretty cool. Little did I realize that it has always been that way. A visit to the Lake Placid History Museum, located in the village's former railroad station, is a great way to learn about the village's adventurous past. Displays on early settlers, transportation, the arts, sports, and more feature informative panels and a fascinating array of original and reprinted historic photos. Staying on Main Street? You might find a photo of what your hotel used to look like. Keen on skiing? Learn about the village's amazing winter sports history, such as when eight people spent a winter at the uninsulated Lake Placid Club and ordered skis from Norway, kicking off a passion for skiing that continues today.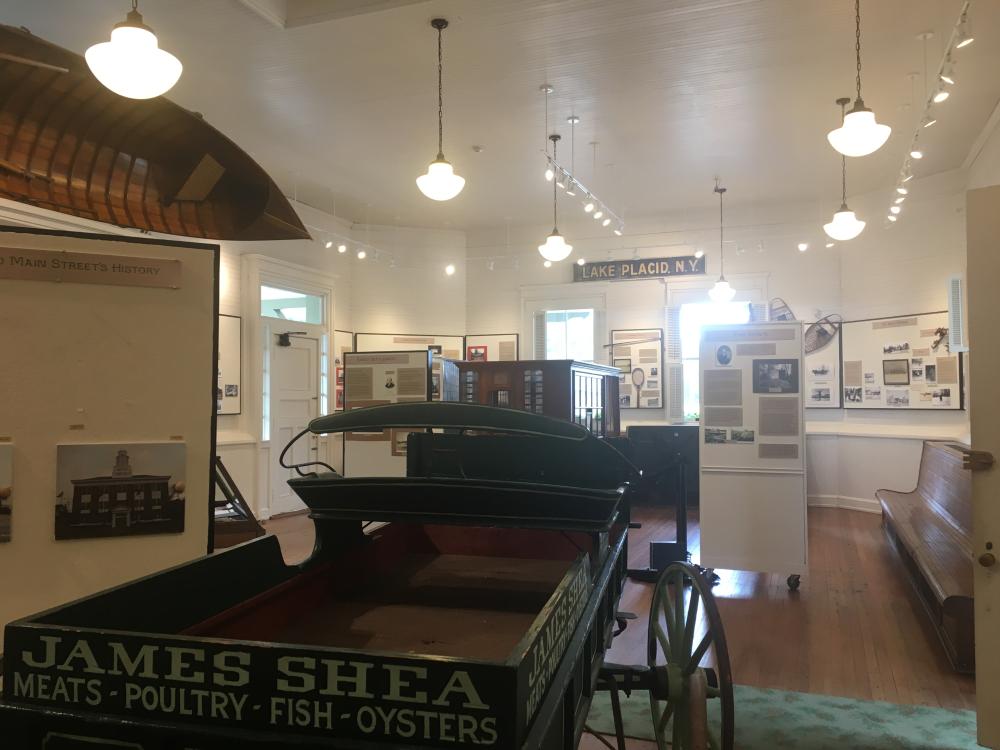 Open through mid-October, the Lake Placid History Museum also hosts special events, lectures, and publishes a terrific village walking tour brochure.
Fireside dining
Dinner in Lake Placid is a culinary adventure. Barbecue, French, Asian, fine dining, and casual, it's here. One of the ways you can kick your dinner up a notch, and make for a memorable meal, is to dine by a bright, crackling fire.
At Top of the Park, diners get the best of all worlds with warm, cheerful fireplaces on the restaurant's second-floor patio overlooking Mirror Lake. Enjoy a unique cocktail, one — or two, or three — of the restaurant's signature, totally shareable small plates, sit back, and relax. The fire is warm, and the sunsets are sublime, a perfect way to end your fabulously perfect day.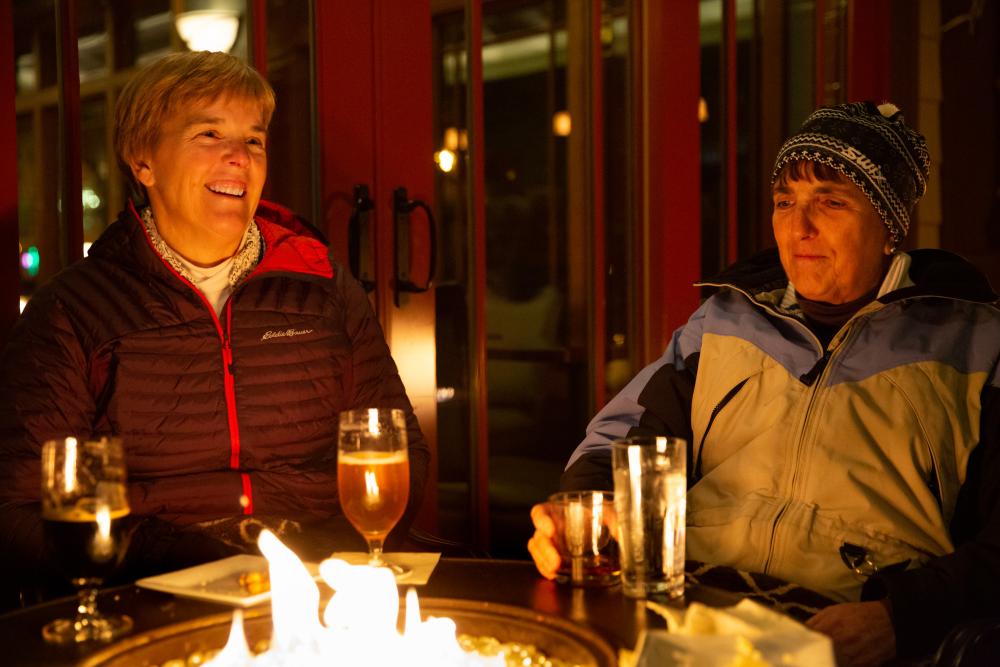 A stone's throw away from Mirror Lake is the lake that gave the village it's name: Lake Placid. At Lake Placid Lodge, home to Artisan's dining room and Maggie's Pub, rustic luxury and exceptional food combine to make a great spot for a meal. Sit by one of the numerous stone fireplaces for a very special and very cozy meal. Be sure to leave room for a decadent dessert!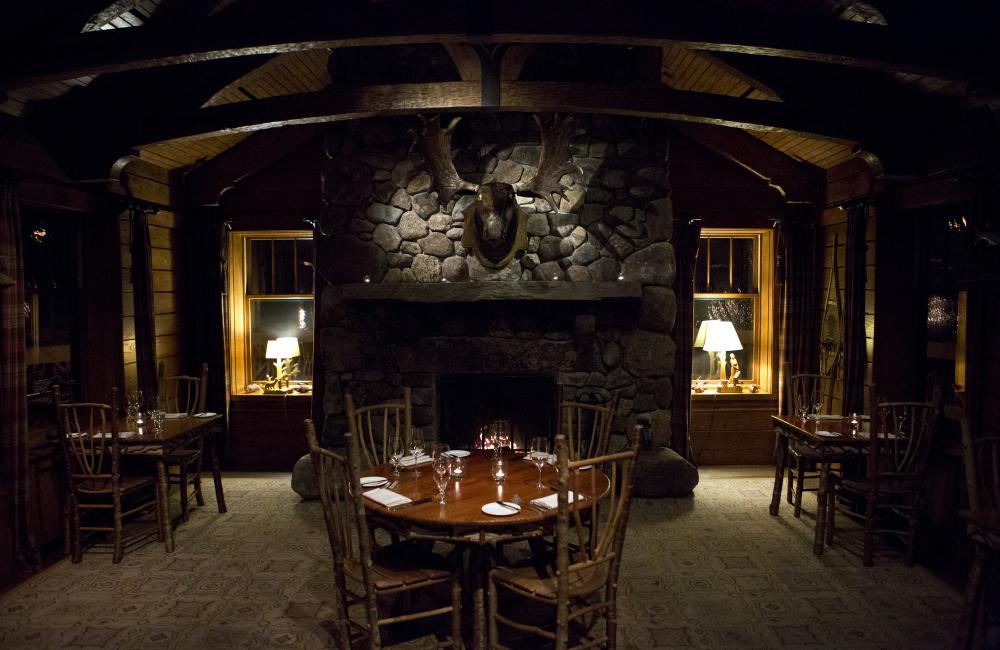 Fall in Lake Placid is perfectly wonderful and a great time to enjoy a weekend break, day away, or extended vacation. You'll find that there is so much to do here — including awesome events — you'll need to visit us again!