Right in the center of downtown Lake Placid there's a 124 acre lake. We call it Mirror Lake because the surface is as smooth and reflective as glass. It's surrounded by mountain vistas and is a year-round treasure because of it's beauty. It also provides an abundance of opportunities for fun, including a public beach right off Main Street. Lake Placid lake, just north of Mirror Lake, is yet another opportunity for fun in the water. Lake Placid boasts a strong tradition of getting out on the water, whether it's by boat or atop of an SUP. There are so many different ways to enjoy the water, and you don't even need the gear. We've got you covered.  Below is a list of ways to enjoy the lakes and where to rent the gear this summer in Lake Placid.
*Hot tip: Our lakes are fresh and clean. No really. The Adirondacks, which is a six million acre state protected wilderness, is known for its very clean water. It really is unlike other parks.
This place doesn't care if you have any experience with boating. They're here to provide all the necessary gear to get you out on the water. They also provide guided tours depending on your comfort level. Guided tours are a great way to see the surrounding beauty of the Adirondacks. In addition to boats they offer rentals on water skis, kayaks, and other gear to get you out on the water. Captain Marney's is best known for being an affordable option for renting boats. But hurry up and make those reservations! The earlier you plan the more options you'll have.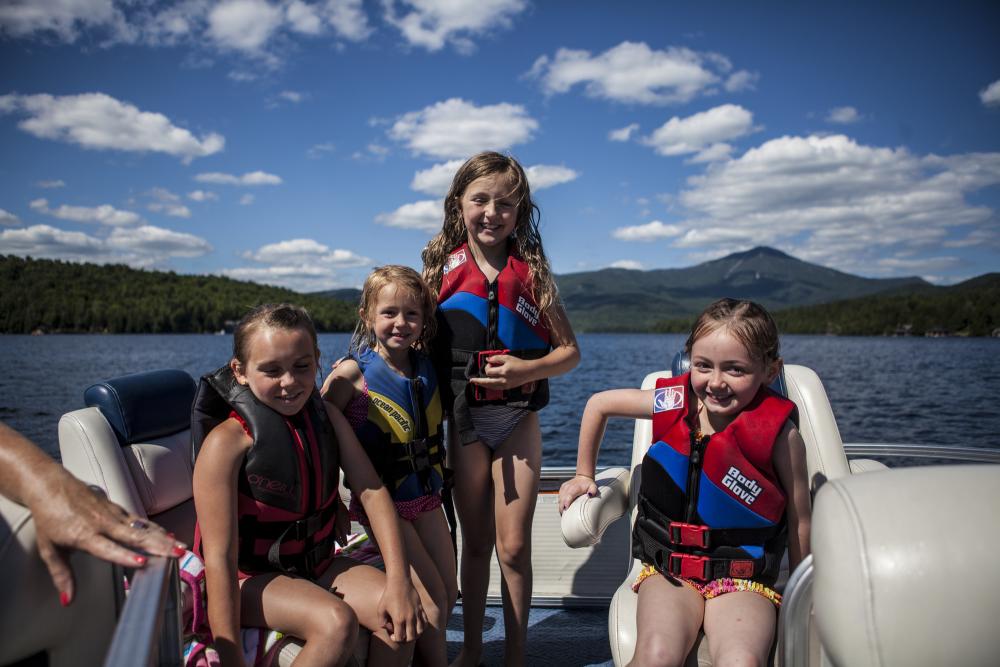 Guided water skiing, tubing, wakeboarding - ADK Aquatics
If speed is your thing then you'll love ADK Aquatics. They offer rentals on boats, wakeboards, water skis, and tubes. And they provide lessons. They'll pull you along the lake on a tube, some skis, or a wakeboard so that you can experience the thrills of lake travel. They are one of the few Lake Placid locations that offer wakeboards so if you are interested in some high speed surfing on the lake, get in touch with ADK Aquatics before they're all booked.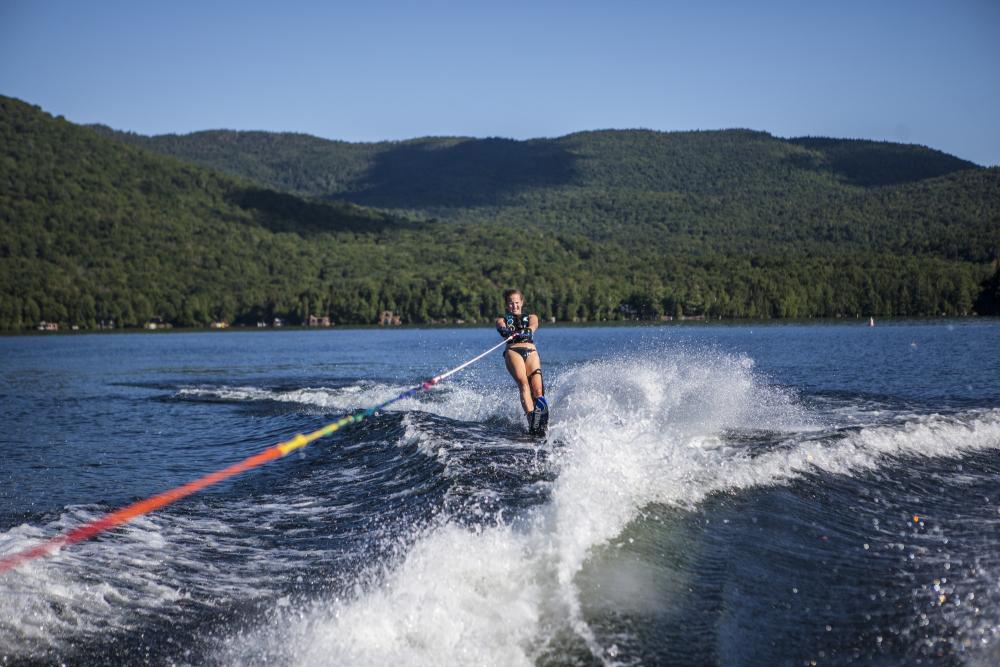 Sit back and relax on an enclosed pontoon during this hour long, narrated tour along Lake Placid lake. Expect to see wildlife, great camps and resorts, historic Olympic landmarks, and the natural beauty of the Adirondack Mountains. Tours run throughout the fall season as well.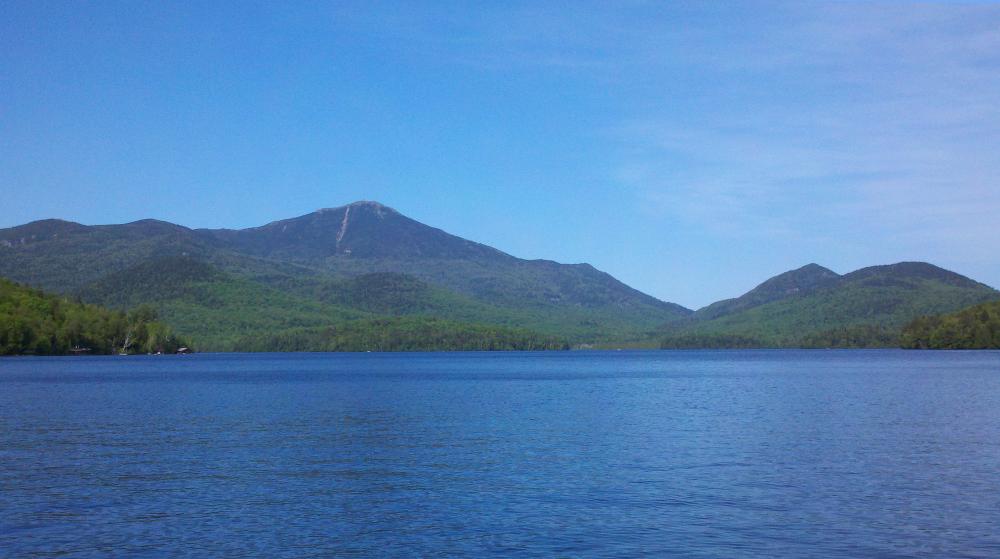 Don't be deceived by size. This place has it all. Wanna canoe? They got it. Wanna double kayak? They got it. Wanna sailboat? They got it. Wanna cruise ship? I think they have it, but you'll have to double check. This place is a go-to if you know exactly what you want, and they have it all. It's located right on Main Street in downtown Lake Placid, along Mirror Lake.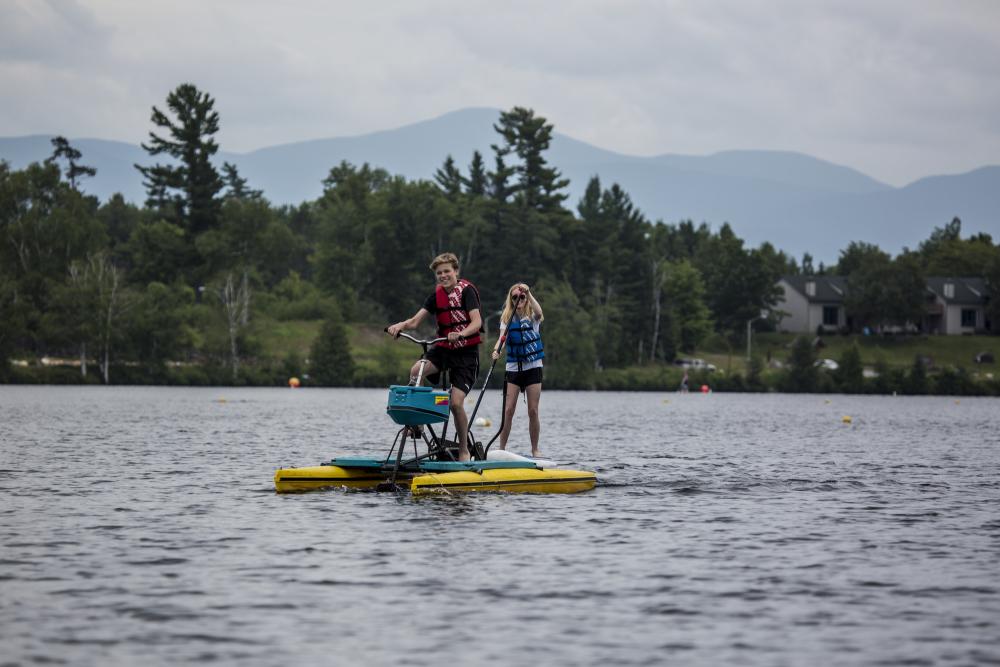 Stand up paddle boards, known as SUPs, are very popular in Lake Placid. They're a great way to exercise and to see the sights. They're also easy to lounge on if you so choose. It's fun for all ages. Eastern Mountain Sports, Locker Room 5, and Lake Placid Ski and Board, all conveniently located on Main Street and just steps from Mirror Lake, offer SUP rentals. So when you look out on to the lake and see figures standing upright know it's a SUP, not magic.
Ready to hit the water this summer? Start planning your trip to Lake Placid. Find your perfect lodging and perfect adventure today!