Lake Placid is the perfect fall golf getaway
Long before Lake Placid became synonymous with the Winter Olympics, and before it was home to Ironman triathlons and World Cup events, it was known for its golf courses. The signature courses here were designed by some of the greats: John Van Kleek, Walter Hagen, Seymour Dunn, Alex Findlay, and Alistair Mackenzie — who also designed Augusta National and Cypress Point. Former Masters and U.S. Open champion Craig Wood grew up caddying here. But enough of the name dropping, let's discuss the views and the courses.
Scenic drives
This compact mountain village, ringed by Adirondack High Peaks, holds five golf courses — all of which boast gorgeous views of the nearby mountains. That backdrop adds a unique challenge to keeping your head down and out of the beautiful backdrop during your swing. This is especially true when the world is full of crisp perfection, the air clean and clear, the sky a vivid blue, and the leaves exploding into a thousand shades of yellows, oranges, and crimsons.
Some of my favorite viewing points: From the Lake Placid Club clubhouse you can have a local beer and gaze at some of our more prominent peaks, like Mount Marcy and Algonquin Peak.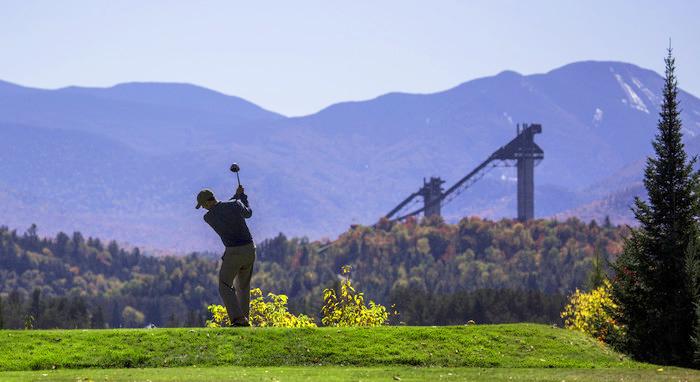 Lakeside on the Whiteface Club and Resort property.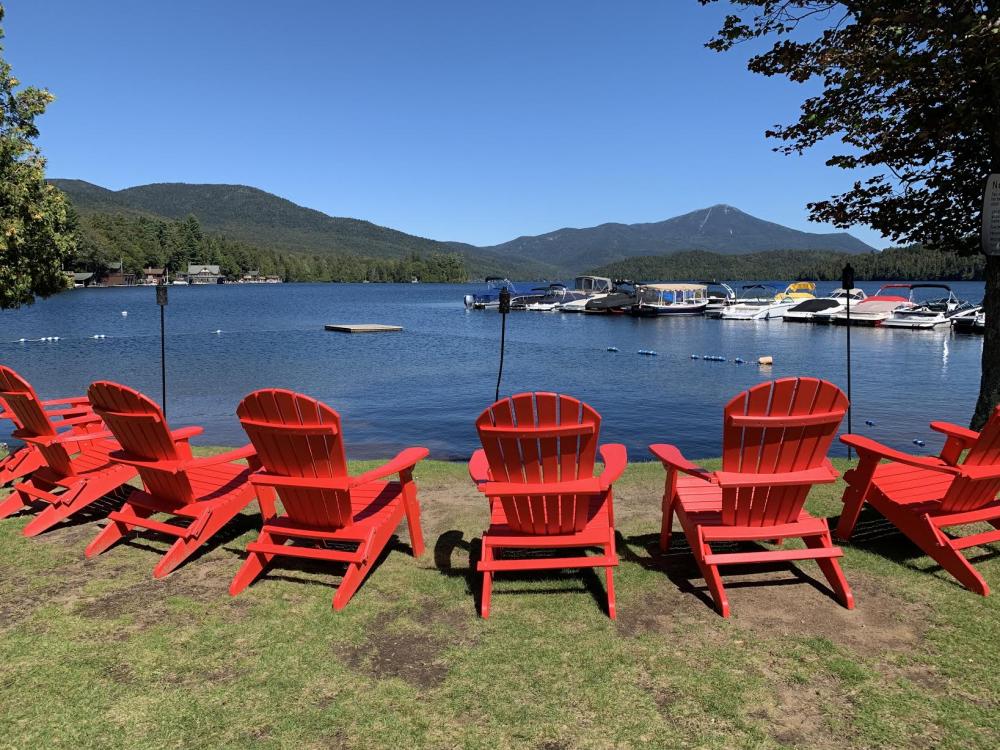 From many of the holes and clubhouse at Craig Wood Golf Course.
Fall fun
Perhaps take a break from golf and indulge in a fall activity. It's time to explore and get up close to nature and all of those vibrant leaves. Take a walk around Mirror Lake, go mountain biking or paddling, or take a gondola ride to the top of nearby Whiteface Mountain for a panoramic view that will knock your socks off. Here's a video for some inspiration.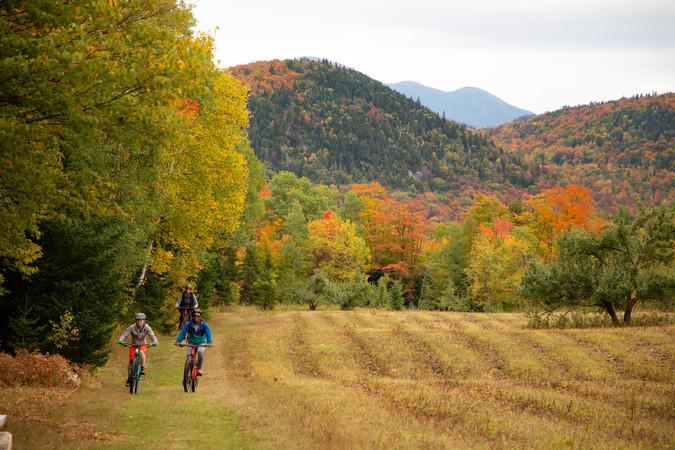 The courses
Ranked #4 in the Classic Course category and #11 overall in New York state by Golfweek — March, 2014, the Whiteface Club & Resort is a favorite for its stellar views and relatively tight fairways. The course is perched on the shores of beautiful Lake Placid lake offering a challenge on each and every fairway and green.
The Lake Placid Club is one of the region's outstanding century-old golf destinations, with 45 holes over three courses. My favorite is the Pristine Nine, a short course of mostly par 3s. It's one of the best after-work activities in the region, taking just about 90 minutes to play on a meticulously-maintained course.
Craig Wood Golf Course is a 6,554-yard layout with two distinct nines — one sits in the valley, the other in the woods — and spectacular views of the surrounding mountains. It's named for Lake Placid native Craig Wood, who was the winner of the Masters Tournament in 1941.
Indoor coziness
The 19th hole gets cozier as the temperature drops in September and early October. After you've enjoyed a pint with a view at the clubhouse, you could easily find yourself sipping a cocktail and enjoying a meal in front of a fireplace with a view. Check out our hotel listings too. Many of them offer golf and stay packages.
---
This week in ADK news:
Saranac Lake's awesome uphill bike park
---