I spent a Saturday afternoon learning to cook potstickers with a master chef in a lakeside setting. You, too, can have the opportunity to take a cooking lesson with one of the Adirondacks' most celebrated chefs, Curtiss Hemm, at the Mirror Lake Inn—set within one of Lake Placid's most beautiful settings. Chef Curtiss is bringing his talents this summer in a cooking series open to the public that includes such classes as "A Passage to India" and "The Art of Roman Cooking" to name a couple. The goals of the classes are to feed you these delicious delights, but also to convince you that you too can cook this at home. After my class with Chef Curtiss I was pretty convinced that I could master the perfect dough for the perfect potsticker. Whether or not this is true is besides the point! (However, don't tell Curtiss I said that! I am not historically a master in the kitchen.) Curtiss' lessons are accessible whether you're a master or you still confuse the oven for the stove in conversation.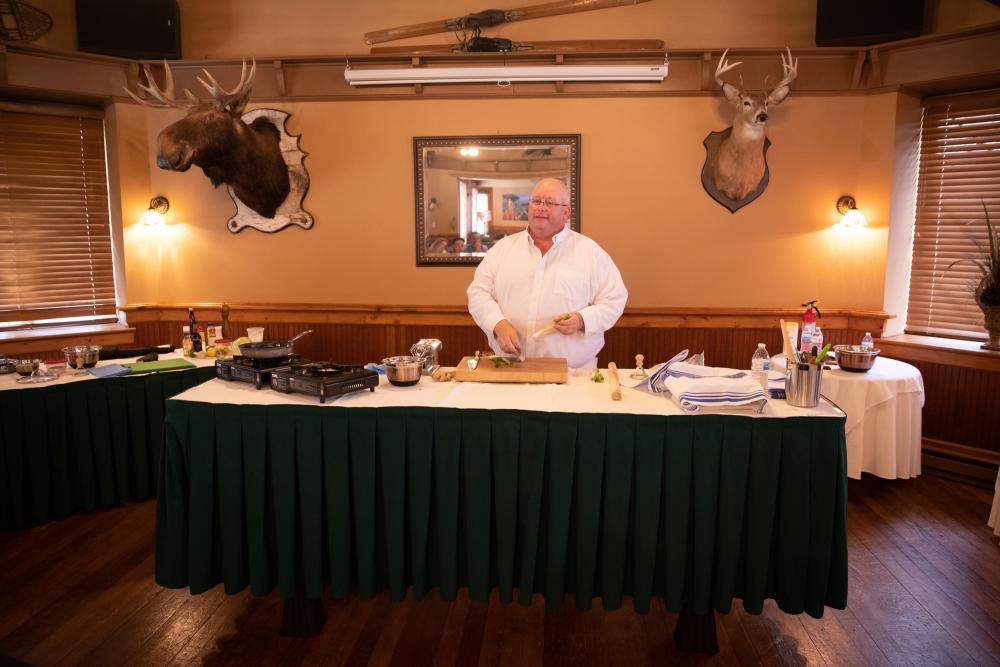 First, here's a little about Curtiss. He is the founder and owner of the Carriage House Cooking School in Peru, NY and founder of Pink Ribbon Cooking, a publishing company that focuses on recipes that help those with breast cancer thrive. He is also the former Dean of Culinary Arts and Director of Online Programs at the New England Culinary Institute. He has been cooking since he was 14 years old. His expertise in the kitchen cannot be expressed enough, and as he guides you through the cooking process he will share this knowledge. He knows the best tools to cook with, the most affordable and fresh local ingredients, and the fastest way possible to get in and out of the kitchen. He has tips, lots of them. And he picked the chives we used in our potstickers from his farm that morning.
When I entered Curtiss' potsticker class with my friends and another lively group—a family of six from Rochester, NY—we were given the beverage menu. Breverages to enhance the lesson, of course. Despite Curtiss' prolific career, he is approachable and funny. You can sling questions at him at any time. And expect to engage in using all five senses in this cooking process. This means feeling for the best consistency and thickness of dough; smelling the fresh ground beef and scallion filling; keeping an eye on how the dough fries in the pan; tasting the outcome; and most importantly hearing the sizzle in the pan of the frying potstickers. In fact, there are many sounds in the kitchen that Curtiss teaches you to notice and appreciate. The sizzling sound will help you determine when the dumplings have that perfect crispiness that gives them their name—potstickers. You do want a little sticking to the pan.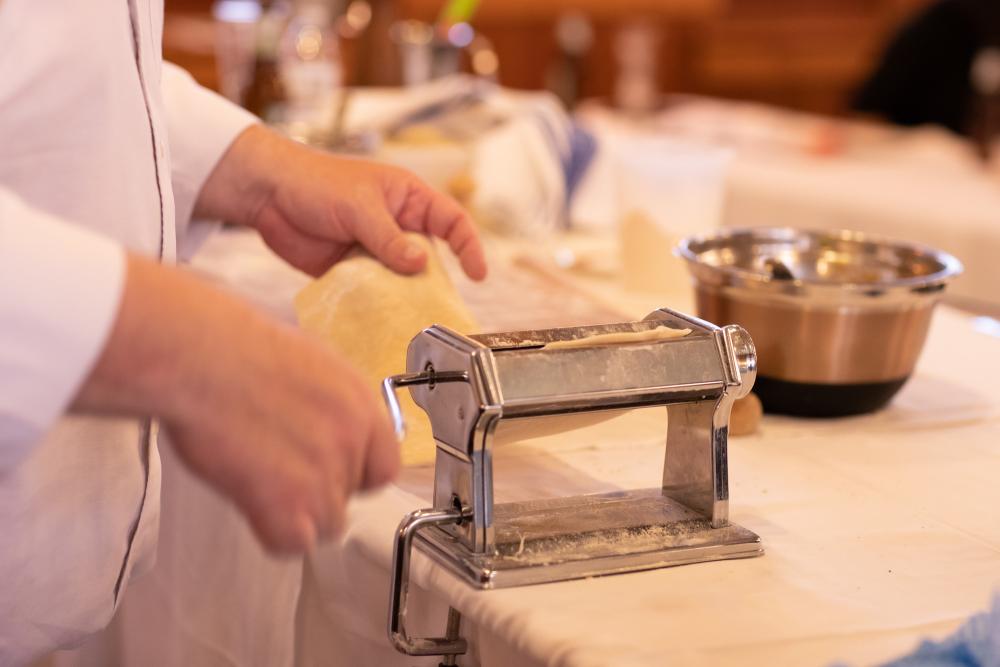 During the class Curtiss had jokes. When describing how yeast traditionally works in bread—yes, he will also nonchalentenly explain the chemistry behind cooking—he described yeast as "having a party in the oven and they don't know they're dying." The yeast gets all hot and this is what gives bread its stretchiness. The dough we used for the potstickers was simple with only two ingredients—flour and water, the same as pasta dough. The key to getting the dough just right is to make sure it is thick and not tacky, in a gelatinized state, so it will turn out chewy. He explained that "flour wants to attract liquid, any liquid, but it probably doesn't know that it has a drinking problem." These are just some of the humorous, educational moments that make cooking fun and accessible in his class even for those who are petrified of the kitchen.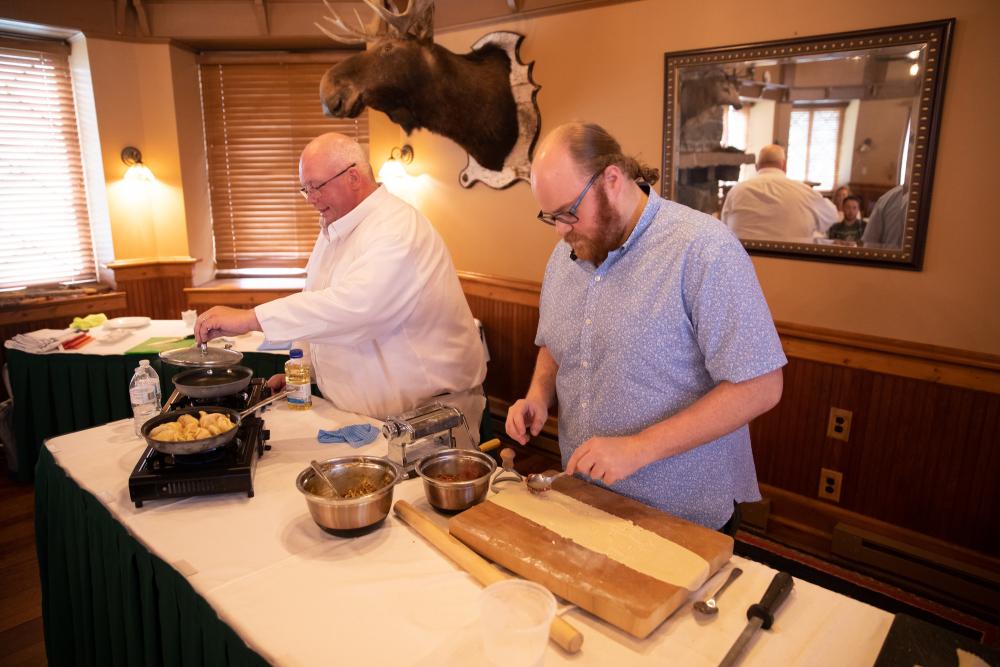 In spite of all his expertise, Curtiss is approachable and unpretentious. He uses locally sourced ingredients, but if he can't he shops like the average, non-chef of us at the grocery store. His goal is to use the freshest, most flavorful ingredients and to support the food movement in the Adirondacks, of which he is a major contributor, but also to demonstrate to his students that we too can cook good food even if we don't have some of the best farms right in our neighborhoods. Although, please do choose farms if you have the option. (He would be less dogmatic about this than me)!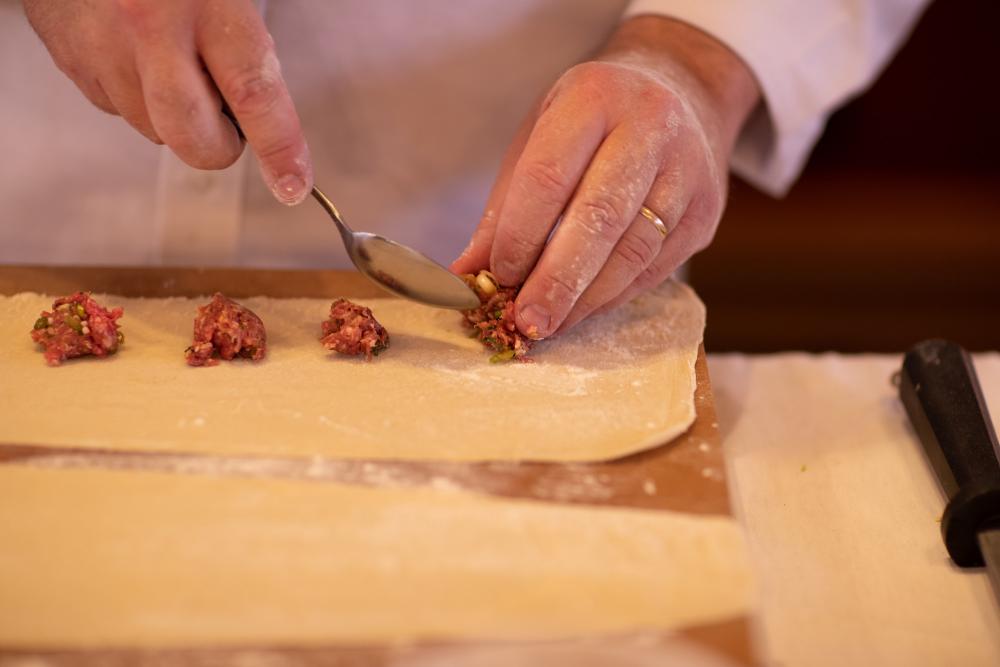 His approach to cooking is to make things easy, especially recipes that we might perceive as intimidating and too complicated. In my lesson, he demonstrated the best way to slice (not chop) the scallions and chives as well as the easiest way to peel ginger (with a spoon). After he modeled how to make the potsticker dough, two different fillings—beef and chicken, and a dipping sauce, Curtiss modeled the various ways and shapes we could fold a potsticker. But, perhaps one of the biggest takeaways for revolutionizing the often painstaking process of making dumplings by hand is the raviloli press. Yes, through cross cultural exchange, delicious food becomes even easier and faster to make!
Then it was time to eat. The dumplings were a delicious balance between light and succulent with their rich filling.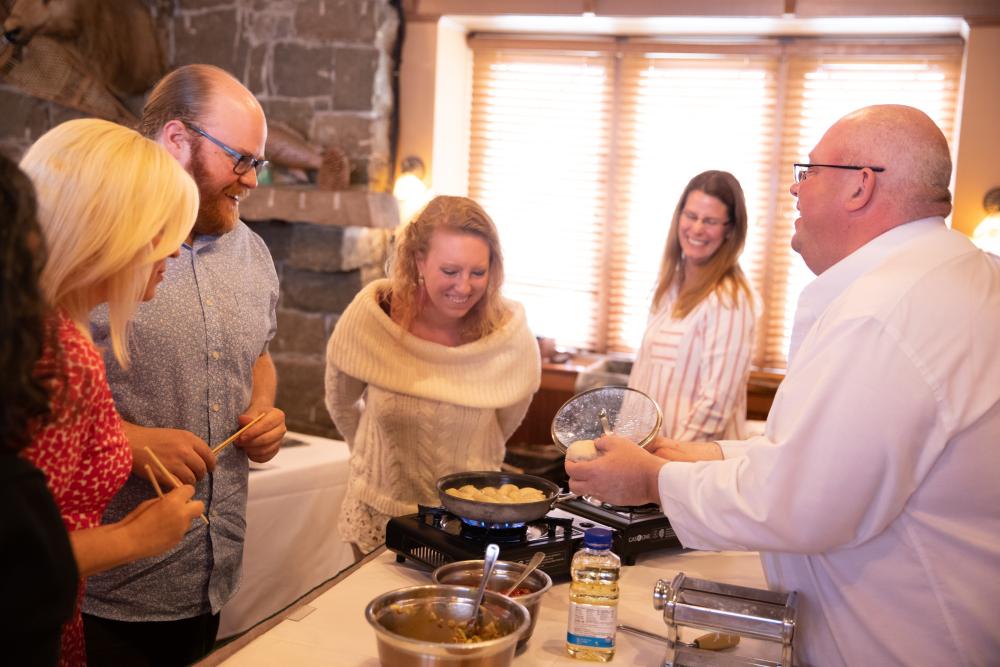 I left this class with a lot more knowledge beyond cooking potstickers. I now know the two most essential items every kitchen needs (not telling—take the class), the best way to slice chives, how to transform dough into the perfect disc, why the endurance muscle in a chicken thigh is also what makes it ideal for eating, and why organic cabbage is always better than non-organic (and not just because it's organic). Curtiss' anecdotes from a lifetime of cooking, the recipes, and basic cooking principles that I gained from an afternoon in Curtiss' kitchen is priceless. And, after an afternoon of good food and good learning, you will find yourself in the heart of Lake Placid. Not a bad way to spend an afternoon.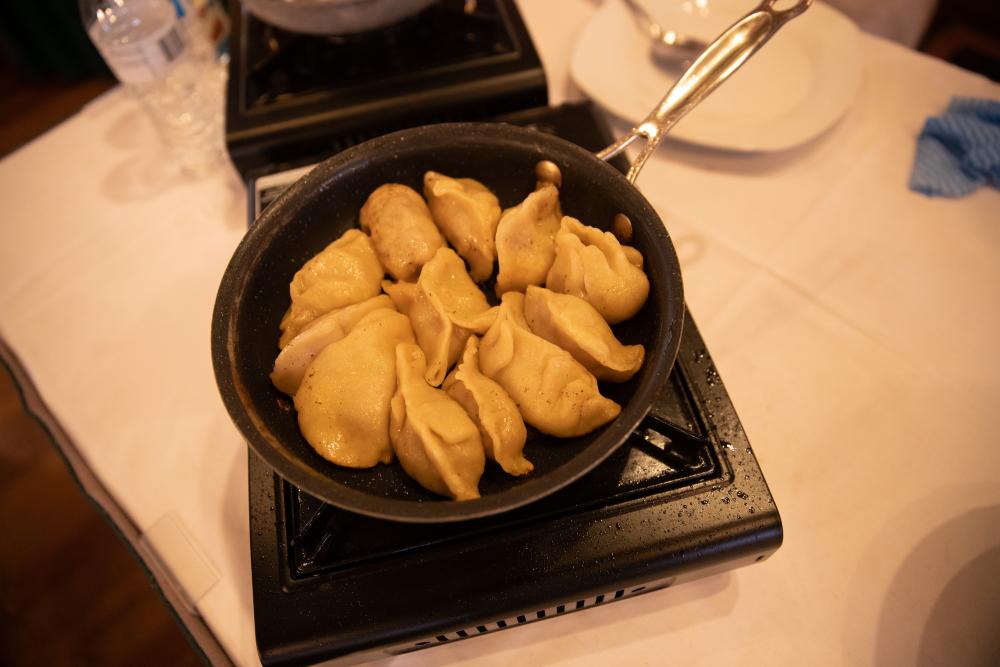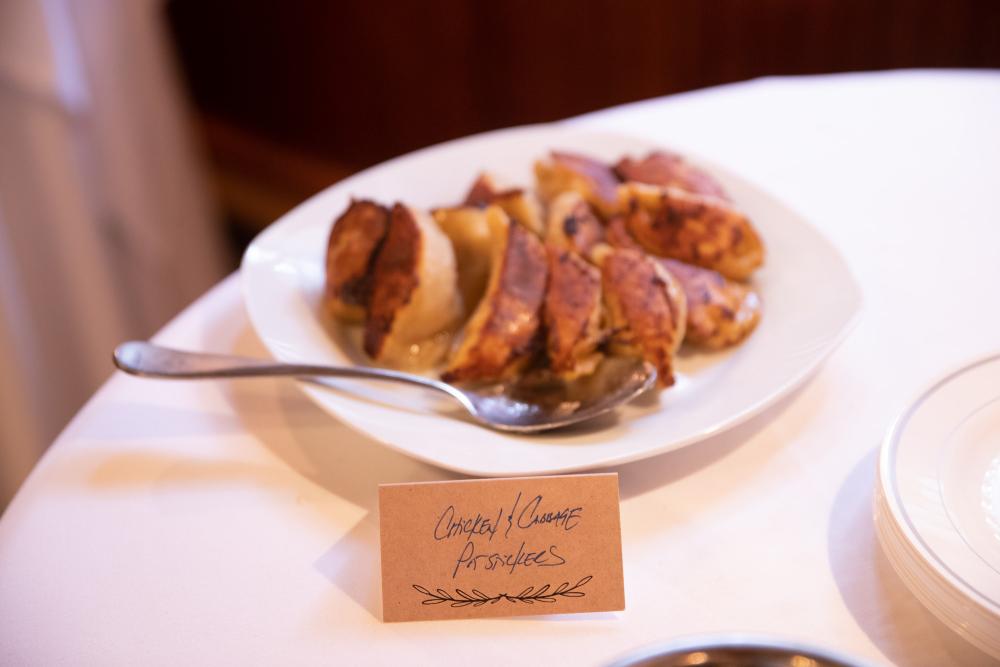 Don't just stay for Chef Curtiss' class. Start planning for your perfect Lake Placid getaway this summer! Get out on the water, spend time with family, and eat delicious food.