I could wax poetic about why Lake Placid is such a great place to visit. The mountains. The lakes. But, I want to get straight to the food. Lake Placid is rightfully becoming one of the best locations to dine in the Adirondacks for a reason. The restaurants in town are combining the best in tradition with flavorful experiments. They are locally sourcing from small farms and upholding the Lake Placid tradition of elegance with a mountain twist to it. Here's a list of restaurants that are trying new things while staying committed to classic Adirondack deliciousness.
Delicious sandwiches
This quaint restaurant right on Main Street is great for any meal, but the sandwiches are what I keep coming back for. You can choose from traditional favorites or unique creations. My go-to is the Doe: pulled pork drenched in provolone and topped with jalapenos and pineapple salsa. The Reuben is another favorite. Farmhouse's atmosphere is cozy and the service is great.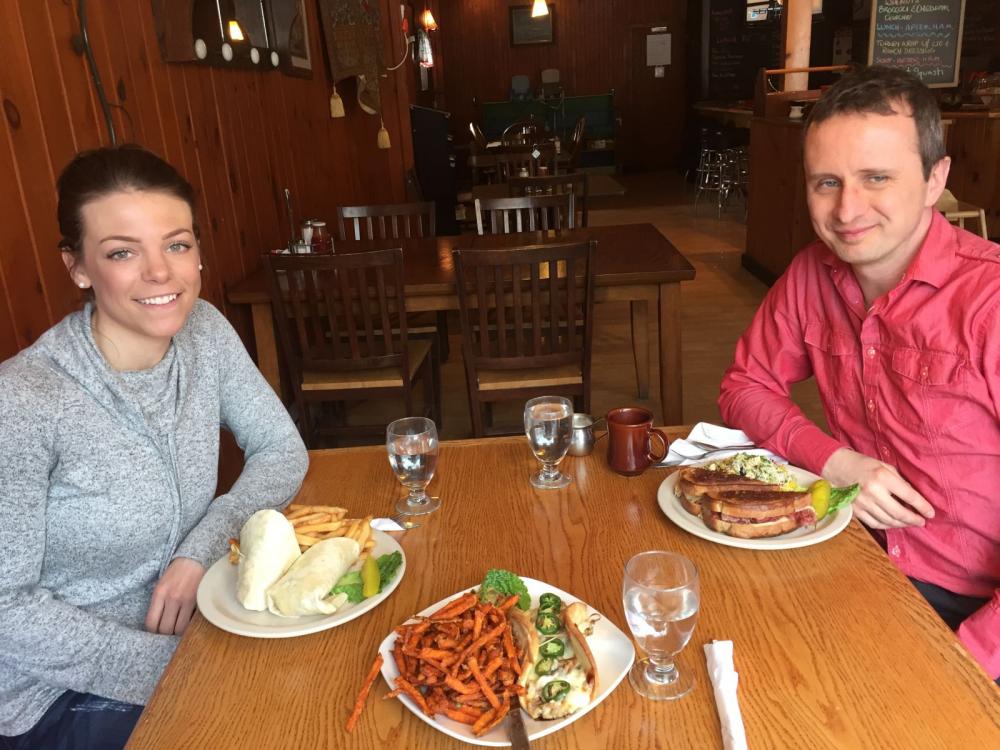 Wood fired pizza
This may not be the only steak house in town, but it is also one of the best places for wood fired pizza. The perfectly flamed pizza can be found on Main Street, and they have outdoor dining with a nice view. They also wood fire seafood. Pair your entree with one of their world class wines. The selection is robust.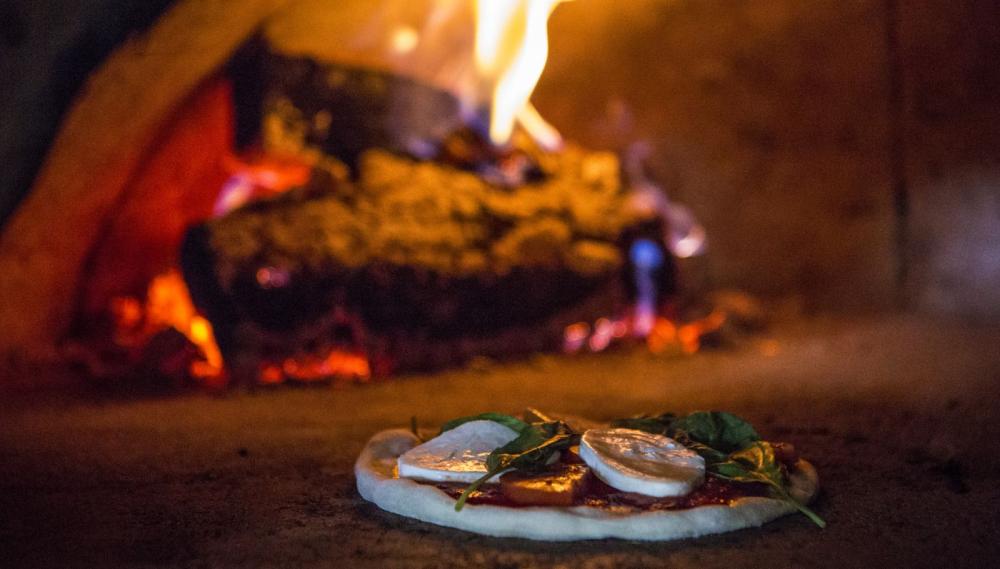 A local butcher and delicious cocktails
The locals treasure this place for a reason. Kreature Butcher Shop is a shared project with Liquids and Solids and you can find Kreature's delicious charcuterie on the menu. In general, the menu is a beautiful, delicious homage to locally sourced products that you can't find anywhere else. And the cocktails are original and highlight what's innovative and unique in Adirondack dining. Pork and Pistachio Terrine, anyone?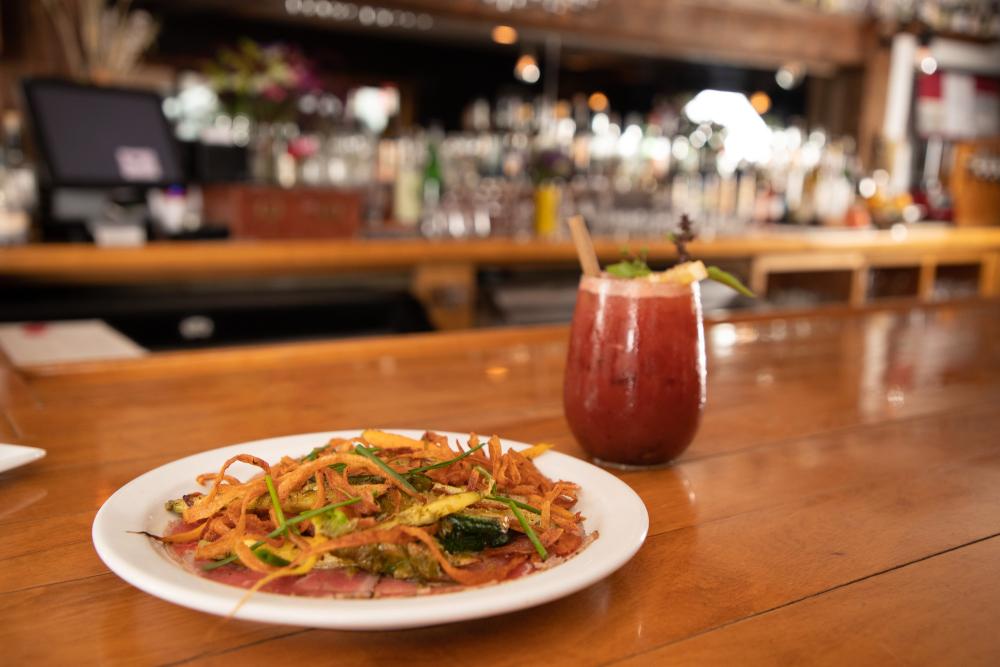 Grab and go
The perfect stop before (or after) a hike. Stop in to purchase a sandwich to eat once you arrive at the mountain's summit. After that long hike you deserve a tasty reward. The location of the Adirondack Corner Store is ideal, on Sentinel Road, which is on the way to the High Peaks. Make sure to also check out the store's wide selection of prepared meals.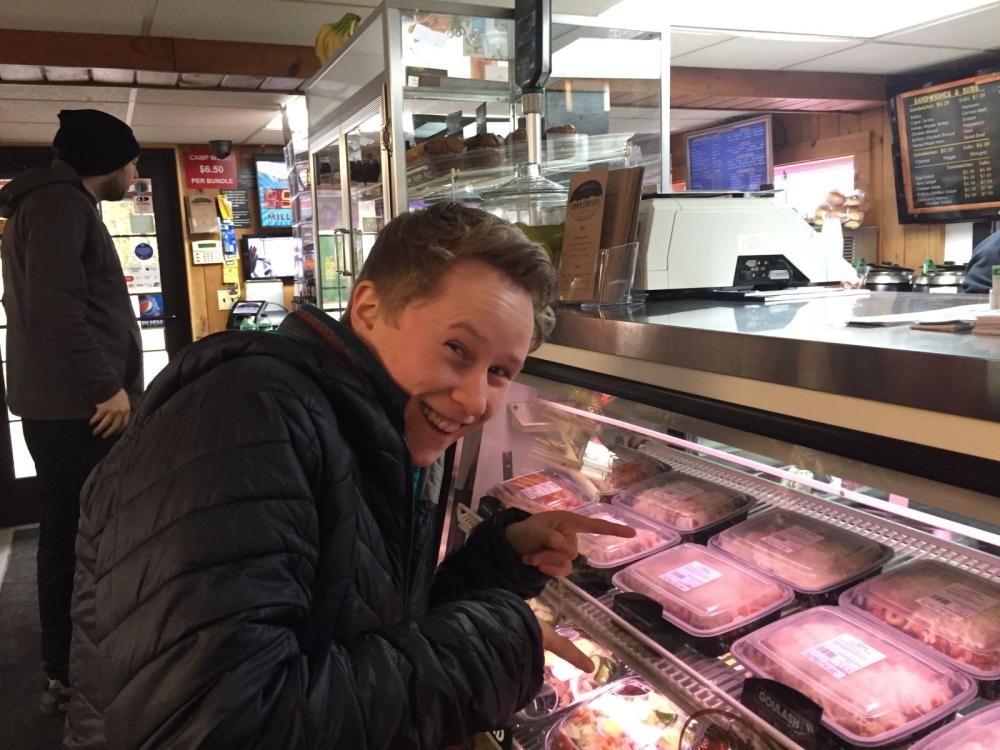 Gold star for original
Have you met Frankie the pug? He's the mascot of this truly innovative gourmand's paradise. You will never see Frankie running around the place, though. Salt of the Earth takes fine dining to the next level with dishes that include house made spaetzel with Meier cheese curds and pan seared duck breast in mole sauce. The chef, Andrea, is a wizard in the kitchen. The ambiance is fine dining meets your grandmother's living room. It's perfect.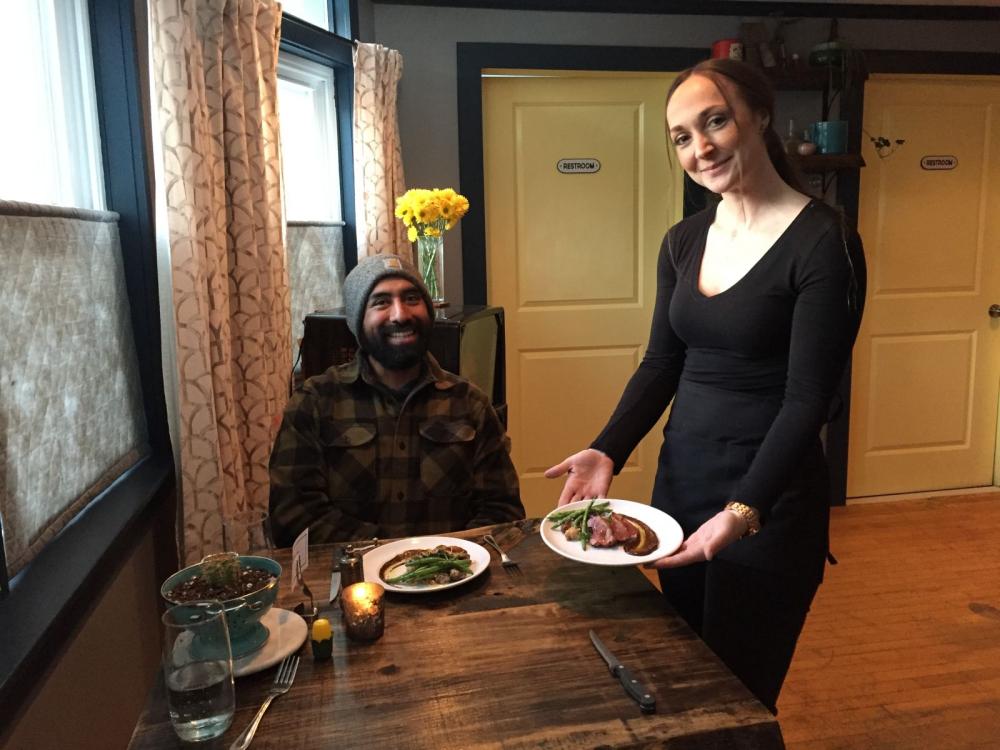 Mouth watering yet? This list is just the beginning. There's farm-to-table goodness and craft beer at Big Slide Brewery and Public House, your favorite pastrami sandwiches at Hershel's Delicatessen, and Adirondack-style barbecue at Smoke Signals. Start planning your trip to Lake Placid today. After a day of adventure, settle in for a good meal.
---