When you think of Lake Placid and the warm month of July, there are many things that probably come to mind. Adventures, beaches, boats, and large events, such as the world famous Ironman. Well, yes, those great things are very Lake Placid in July, but July has so much more to offer. That sunny, summer month is full of family-friendly activities, quiet spots to read a book in an Adirondack chair, a peaceful walk on a trail, or a dip in an uncrowded pool with a view of the mountains. Summer is short, so make your plans to visit; mid-week has so much going on, including the best rates, and a slower pace. Not sure mid-week sounds fun? Well, check out these hot events and activities:
The Lake Placid Sinfonietta
Each Wednesday in July, see "The Orchestra of the Adirondacks" perform live at the bandshell in Mid's Park on Main Street. Imagine the romance of a concert with the lake and the mountains in the background, and the soft sounds of classical music drifting through the warm summer air. This excellent orchestra is full of world-class musicians from around the country. For over one hundred years, the Sinfonietta has been entertaining locals and visitors throughout the Adirondacks. Bring a blanket to sit on, a picnic dinner or cold treat, and enjoy a beautiful Wednesday in July at this free concert.
If you're in Lake Placid for the Fourth of July, enjoy a very special concert for the holiday, featuring American music celebrating the stars and stripes.
Songs on Mirror Lake Music Series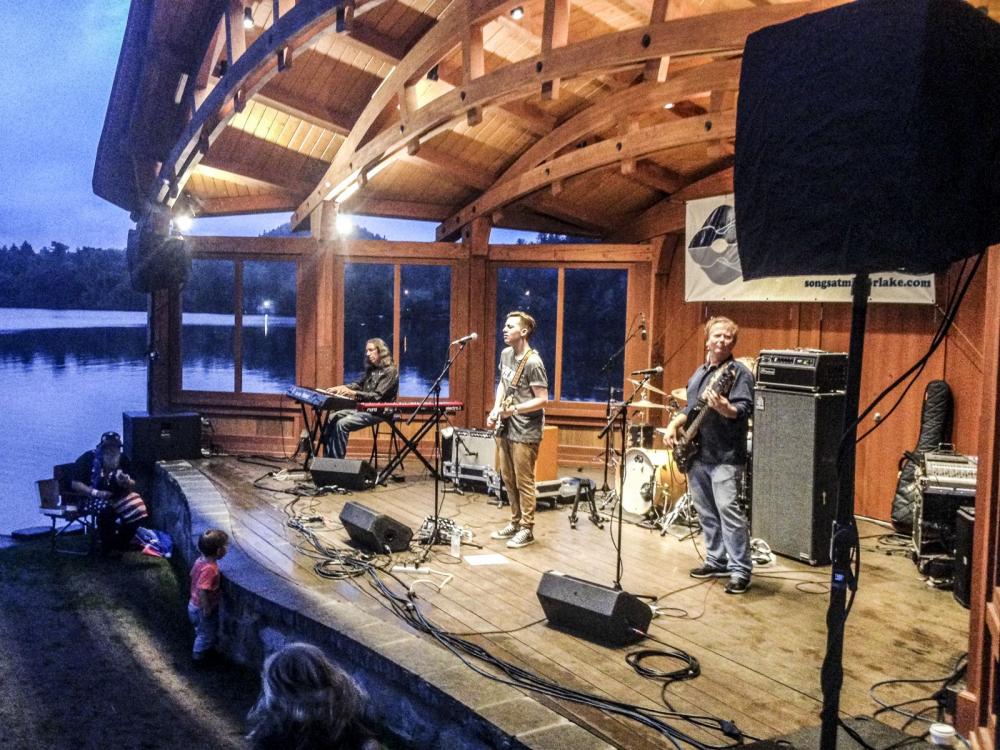 A mid-week concert under the stars? Yes, please! This concert every Tuesday night in the summer, starting July 2, is a big deal. The music series is held in Mid's Park and brings local, regional, and even famous acts to Lake Placid. Find your spot in the grass or watch from Mirror Lake in a canoe, kayak, or on a SUP. Grab some pizza from Ere's Pizza, located right near the park, and enjoy the show. If you get there early, you can get a seat on their porch for dinner and a terrific view of the stage. This is easily one of the best summer nights you can have. There are many local specials in town on Tuesday nights as well, so see the show, then head out for more mid-week fun.
Features and specials at great restaurants
Lake Placid restaurants are always bustling because they offer such great tasting food. There are so many options, from farm-to-table to fine dining, that Lake Placid has become a real foodie destination. During mid-week you can find the best specials, from unique drinks to menu specials and bar promotions. It is almost impossible to not find a deal during the week. Weekends can get crowded, and it's summer, so who really cares if it is a Tuesday or Wednesday night? You are in Lake Placid and it's summer. This is a perfect time to be here.
The beach
July is meant for jumping into lakes and soaking up the summer fun. The Mirror Lake Beach in July is a sweet spot for this. There are lifeguards on duty and plenty of shallow areas for the little ones, so you can relax and read that book you've been trying to start. You can always find a great spot to hang out all day and enjoy the warm days. There doesn't need to be an adventure or an activity, just you, a great book, and the water. For a change of pace, kayaks and stand up paddleboards are available to rent in town, or head to Lake Placid lake and rent a motor boat for the day.
Family events in July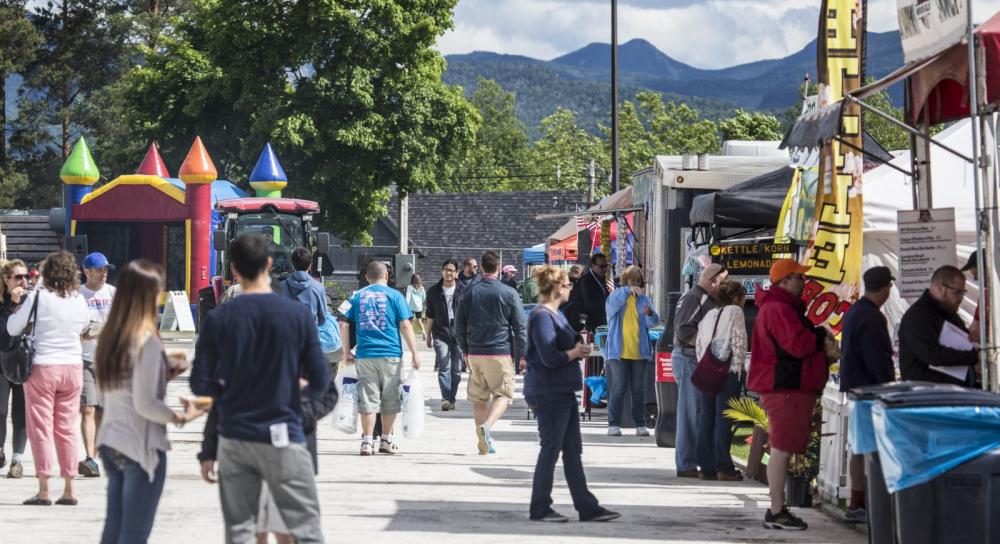 Lake Placid hosts large events such as Ironman in July, but did you know there are also smaller, but no less exciting, events such as the Lake Placid BBQ and Music Festival and the I Love NY horse shows?
The BBQ Festival is held annually at the Olympic Oval and is fun for all ages. This is a competition with master judges, where BBQ competitors come from near and far to showcase their best flavors. This fun-filled event also features live music and children's activities, all with a great view of the High Peaks. Although it's a weekend event, we still think it's well worth sharing with you. You just might want to make your mid-week mini vacation last just a little bit longer!
The I Love NY and Lake Placid horse shows, running the last week of June and first week of July, are incredibly fun for spectators, even if you don't know much about horses. Admission is inexpensive and once you are on the grounds, there is so much to do. Wander the show rings, watching the most gorgeous horses jump and compete from a seat or by the fence, or have some wood fired pizzas while watching the medal ceremony. There are wonderful pop-up shops, from designer clothing to galleries featuring horse-centric artists and their work. You might even find the sparkly bracelet you never knew you needed but must have! Make sure to head to the back of the grounds to see the stables and say hello to a beautiful horse or two. A day spent at the horse show is a great addition to your summer getaway.
July in Lake Placid is a perfect time to come to get away from the hustle of the real world. There are major events that you won't want to miss, such as the July 4 parade and fireworks, and there are also options for peace, quiet, or fun-filled days. You can invent your perfect day, your way, in July.
This week in ADK news: