A perfect ski town cannot be solely defined by its on-piste reputation but rather by the socializing that commences once the skis are put away. Arguably every ski town's favorite French word, après-ski, translates to after ski and it is taken very seriously in Lake Placid. From shot-skis on the bar to sipping fine wine by a fire, after a day of skiing, you've earned it! No matter your après style, Lake Placid is ready to deliver.
Want to prove you're the best skier on and off the mountain? Follow these simple rules to find your own perfect après.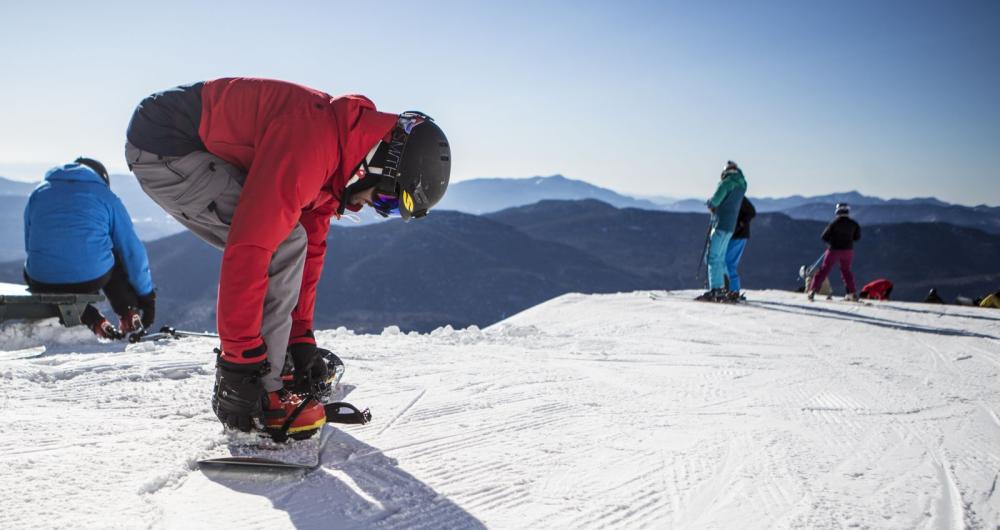 Go where the locals go
Perhaps the best part of ski culture is the community that comes with it. I like to call it the "ski degrees of separation". Because if you've ever chatted with the person next to you at a bar in a ski town, you quickly realize the ski community is small but mighty, and everyone is a friend of a friend of a friend. This brings me to rule number one. Meet some locals, find your ski degrees of separation, and make a plan, because locals live the ski lifestyle and have the down low on the best spots and deals.
Use the Mountain Valley Shuttle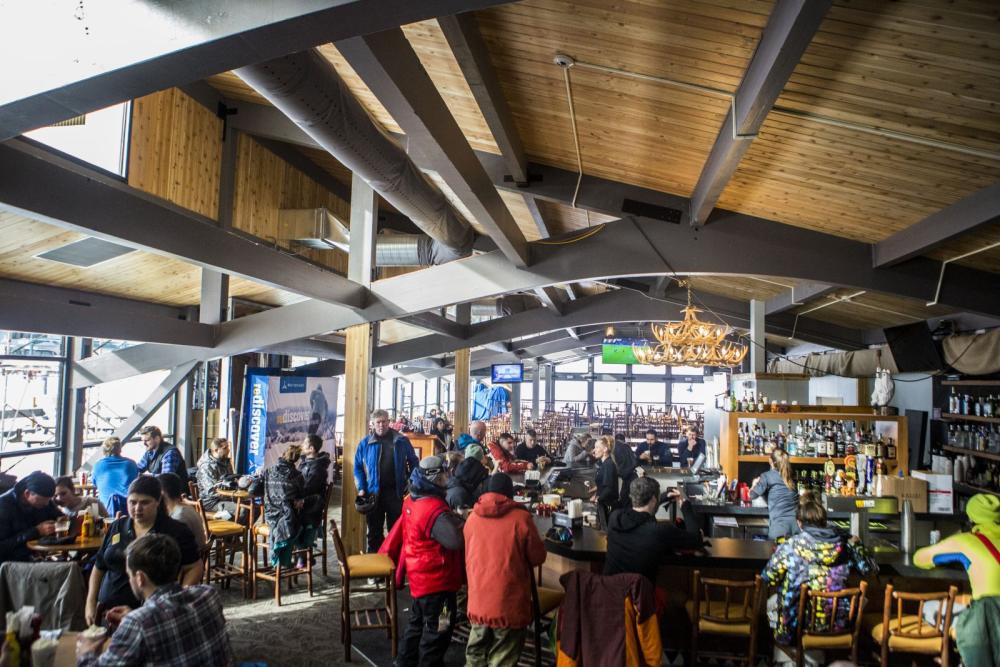 Beginning mid-December a free shuttle runs between Lake Placid and Whiteface Mountain. Stopping along Main Street and at various lodging properties, all you have to do is show up ready to ski or ride. Not only will you save on gas money and time, you also won't need to find parking, but the best perk of all is that après-ski can start at the mountain. Whiteface Mountain has nine different areas to wine and dine your way down the slopes. After you've skied or boarded yourself into a pile of sore legs and aching feet it's time to reboot with a cold (or hot) beverage. The Cloudspin Bar & Grill, located on the third floor of the Main Base Lodge, is open until 6 p.m. and ready to serve up après ski fare and a selection of cold brews and beverages. Remember to pace yourself, this is only the first stop.
Know where to find the best deals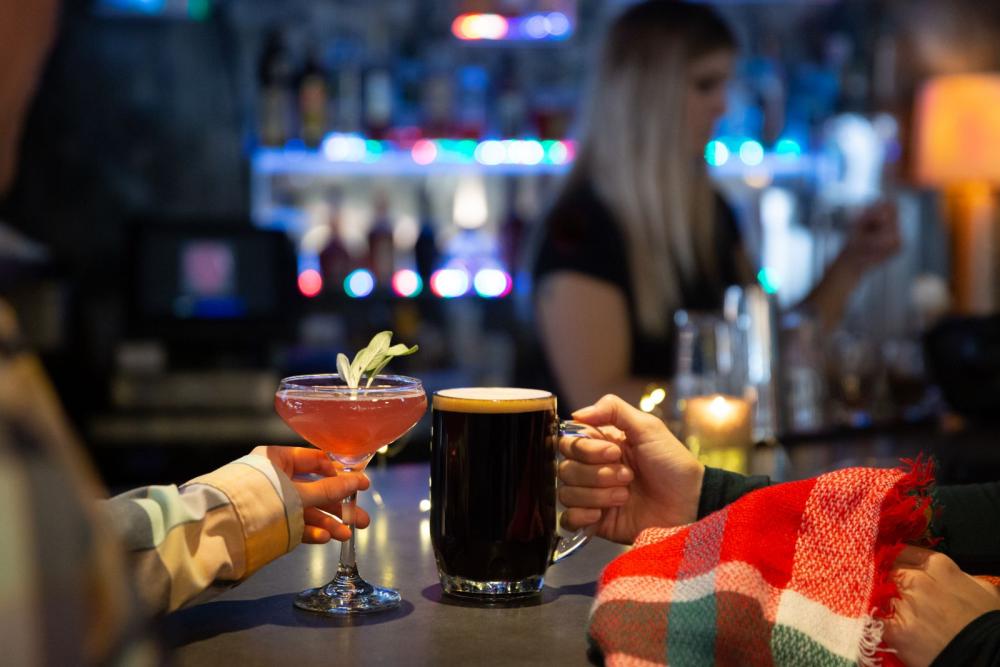 Everyone loves a good deal. It's the driving factor of where to après, and I'm here to give you the inside scoop. To start, check out Big Slide Brewery & Public House for Sour Hour on Wednesdays. Or maybe visit Smoke Signals for happy hour. There are plenty of places to go and no shortage of deals found around town.
Look for live music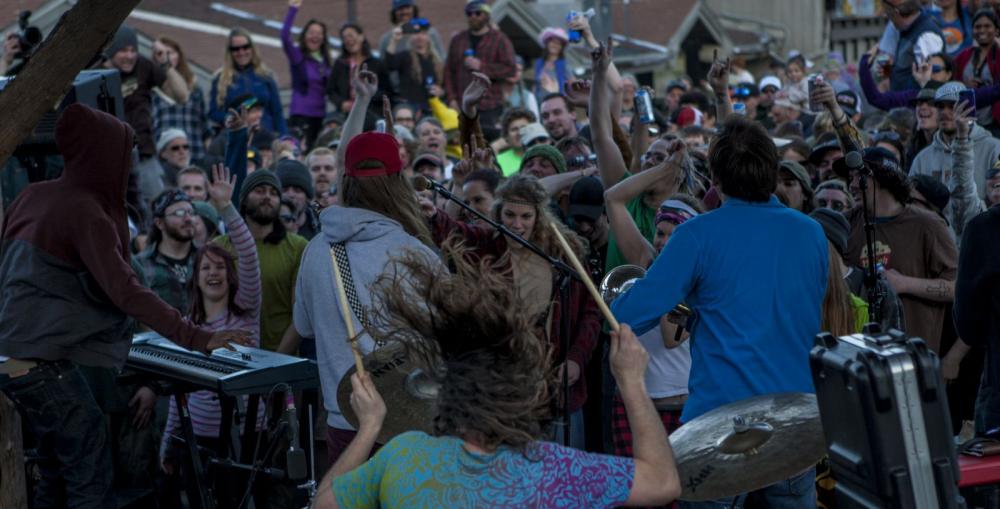 The best après spots always include live music. Always! And on any given night you can find live music in Lake Placid. Delta Blue is a local favorite for live music, drawing world class blues bands every weekend. If you're around mid-week, stop by Wednesday night for their open mic night. The Lake Placid Pub & Brewery and Dancing Bear also have regular live music and a fun environment.
Invent your OWN perfect après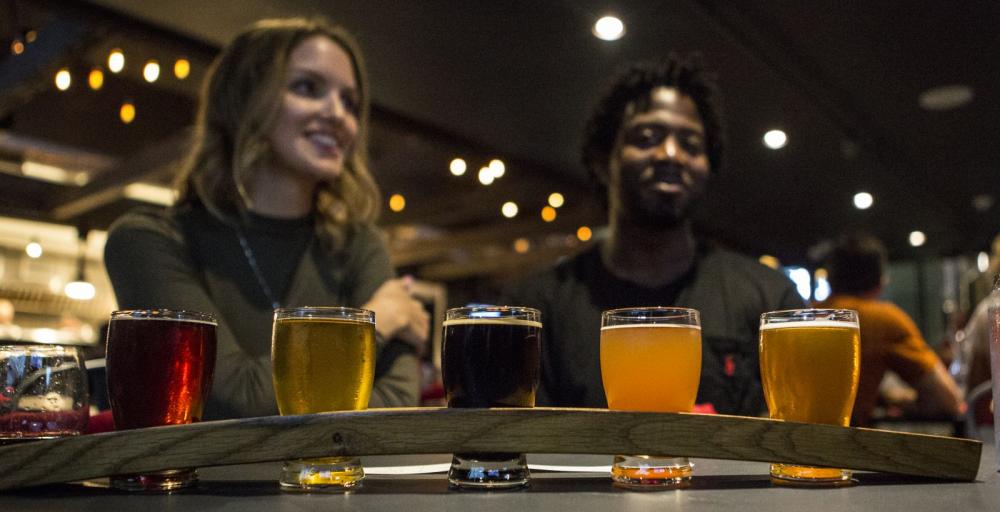 The best part of après is that its meaning is open to interpretation. Whether your post-mountain treat is French fries with the kids or busting a move on the dance floor, Lake Placid is home to a large selection of unique bars and restaurants, perfect for finding a place that fits you best. Prefer a more quiet après experience? Visit Liquids and Solids or Top of the Park for crafty cocktails and a cozy atmosphere. Want to stay out late? Zig Zags Pub and Roomers Nightclub – locally called the Boom Boom Room – may be the perfect spot for you. In Lake Placid, you're always invited to invent your own perfect day and après-ski should be the same!
Ready to plan a perfect Lake Placid getaway? Book now and start planning.