Submitted by guest blogger, Eileen Mowrey
While you may be familiar with the stunning landscape surrounding Lake Placid, and the plentiful outdoor recreation opportunities it affords, are you aware of the amazing food and drink options to be found in the bustling mountain town?
In Lake Placid, every hour is happy hour – or at least, that's how it feels! Thanks to local breweries, carefully curated wine cellars, and some crafty cocktail creators, every restaurant boasts a beverage list that inspires. And that's before you even get to the food! I recommend working up an appetite, because you're going to need to eat at least three meals a day, every day that you're here in order to get a taste for the incredible culinary talents feeding Lake Placid. Not sure where to start? I've taken one for the team and done some preliminary tasting for you.
Local brews
There are a surprising number of small, craft breweries in the Adirondacks churning out high quality brews. A few of those are located directly in Lake Placid, and are accompanied by equally delicious food! While going directly to the source is always fun, brew pubs aren't the only place to get a good beer. The locavore movement is strong in the region, and local brews can be found on taps and in coolers at many of Lake Placid's eateries.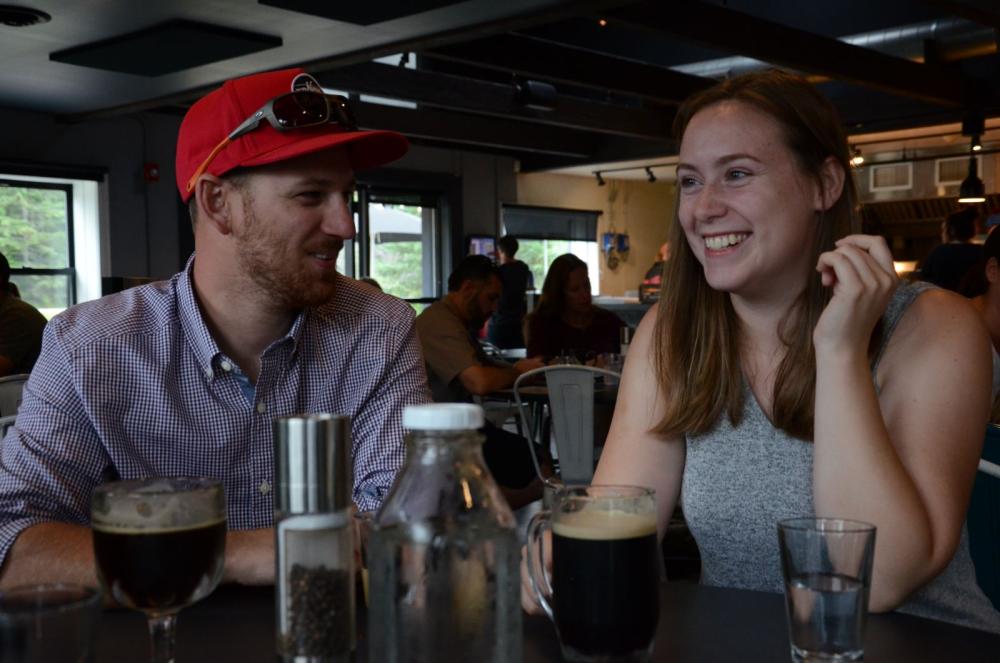 Lake Placid Pub & Brewery and Big Slide Brewery & Public House
What's better than one great brewery? Two, of course! A staple of the Lake Placid community, Lake Placid Pub & Brewery, serves one of the most recognizable local beers in the Adirondacks – Ubu Ale. Though less iconic, their other two brews – Big Slide IPA and Ubu's Golden Ale –definitely sport great flavor. In 2016, the local favorite's sleek, modern sister was born. Big Slide Brewery & Public House brews onsite and serves all ten beers on tap. From light pale ales to heavy porters and stouts, they cover all the bases. Stop in for a peek behind the scenes! Huge glass windows look in on their hybrid brew tanks and the wall of wooden barrels behind their bar isn't just for decoration – it's barrel-aging at work! But what about the food? While The Pub offers a wide selection of more traditional pub fare, Big Slide focuses more on locally inspired farm-to-table cuisine. Either way, you can't go wrong. It's all delicious!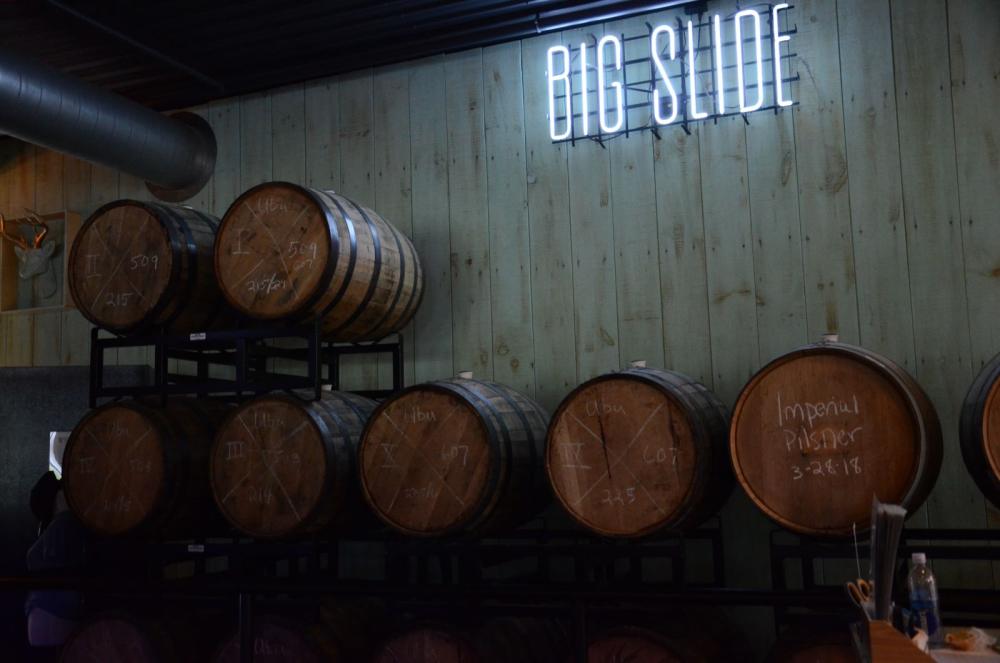 Great Adirondack Brewing Company
This long-time Main Street staple pairs their IPAs, blondes, stouts, and Belgian-style ales with artfully prepared burgers, sandwiches, and entrees. Brewed year-round in seven stainless steel barrels using both imported and domestic ingredients, Great Adirondack Brewing Company produces 350 barrels of beer a year. If you do the math, that means you have 86,800 pints to pair with their Adirondack Poutine, Wolfjaw Burger, or Bacon Wrapped Angus Sirloin. The warm, rustic atmosphere combined with the rich comfort foods will leave you feeling full and happy.
From the bottle
Craving grapes instead of grains? No worries – the wine flows freely in Lake Placid. With so many high-quality dining establishments on the village's Main Street, finding a fine wine to accompany your meal is easy. While I already know my go-to varieties, there are a couple of tasting rooms in Lake Placid if you need to find your preferred flavor first.
The Cottage
Part of the Mirror Lake Inn, The Cottage, is ideal for cozying up next to the lake after a long day of adventure. Their outdoor seating offers fantastic views and the fireplace adds an authentic Adirondack ambiance. Pair their baked brie or warm brussels sprouts salad with a semi-sweet Chardonnay. Or, warm things up with their maple bourbon BBQ chicken or an artisanal flat bread pizza and a deep, rich red.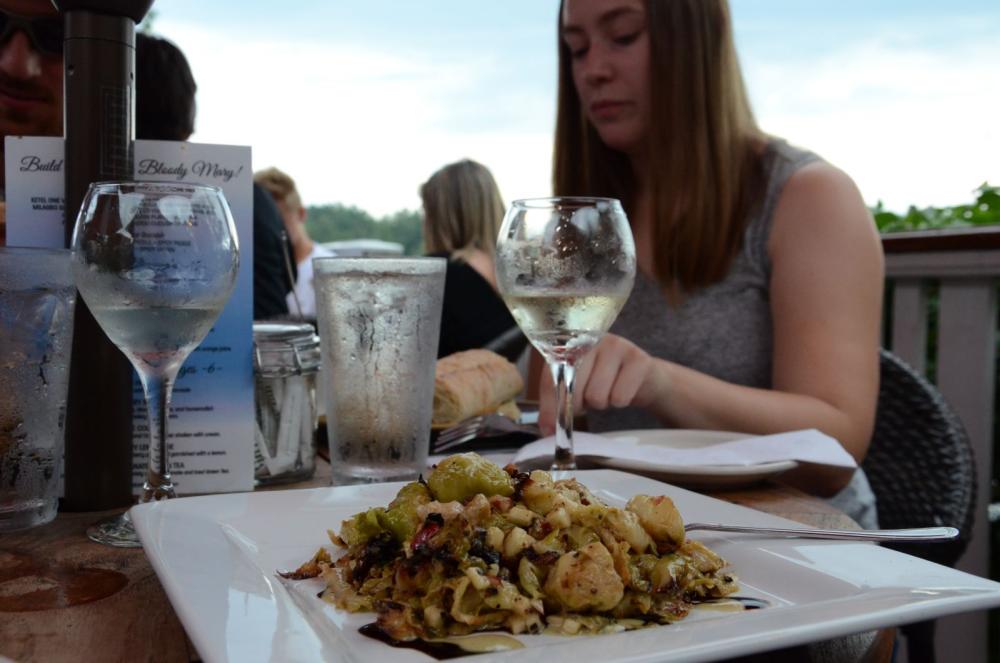 Goose Watch Winery and Adirondack Chocolates
Wine doesn't need to be paired with a meal to be enjoyed! Step into the Goose Watch Winery Tasting Room on Main Street in Lake Placid to sample a selection of their New York whites, reds, and rosés. To round out your palate, wander down the street to Adirondack Chocolates, where you can choose from a wide selection of fresh, handmade truffles, fudge, and chocolate dipped treats.
Creative cocktails
Whether you prefer shaken or stirred, mix things up a bit with an innovative cocktail. The Adirondacks are all about adventure – so explore a new concoction! Cocktails can be a bit harder to pair with a meal, but these experienced restaurants will be glad to provide some guidance. The biggest challenge will be choosing which to try.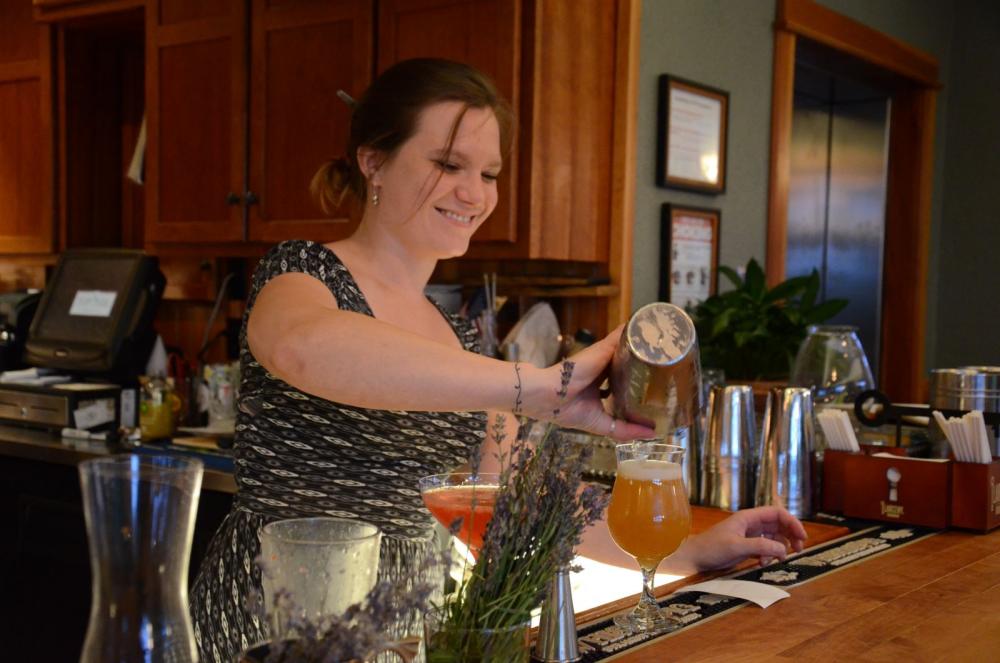 Smoke Signals
If you notice a wafting barbeque smell as you stroll the streets of Lake Placid, it's coming from Smoke Signals. Their house-smoked meats are melt-in-your-mouth good, and unique menu items like their Adirondack BBQ Tacos and Flatliner burger – a local beef burger topped with pulled pork, mac and cheese, bacon, crispy onions, pepper jack cheese, and house made bbq sauce – put them a step (or two) above your average BBQ joint. To accompany their quality meats, they offer signature cocktails that add creative twists to your favorite traditional drinks. Try their Blackberry or Peach Moonshine Margarita or their tequila Old Fashioned, which has hints of cinnamon simple syrup and Angostura bitters!
Top of the Park
The view from Top of the Park's rooftop deck overlooking Mirror Lake and the Adirondack High Peaks will likely be enough to land it on your list of favorites. But their classy and crafty bartenders don't stop there. Their cocktail menu maintains some classic constants, but it also adds new, one-of-a-kind sippers with every changing season. One of this summer's big hits? The Audrey Hepburn. Don't be alarmed by the color – this violet concoction marries gin with sweet, floral flavors to create a frothy martini that pairs perfectly with their local cheese board or wild game charcuterie board.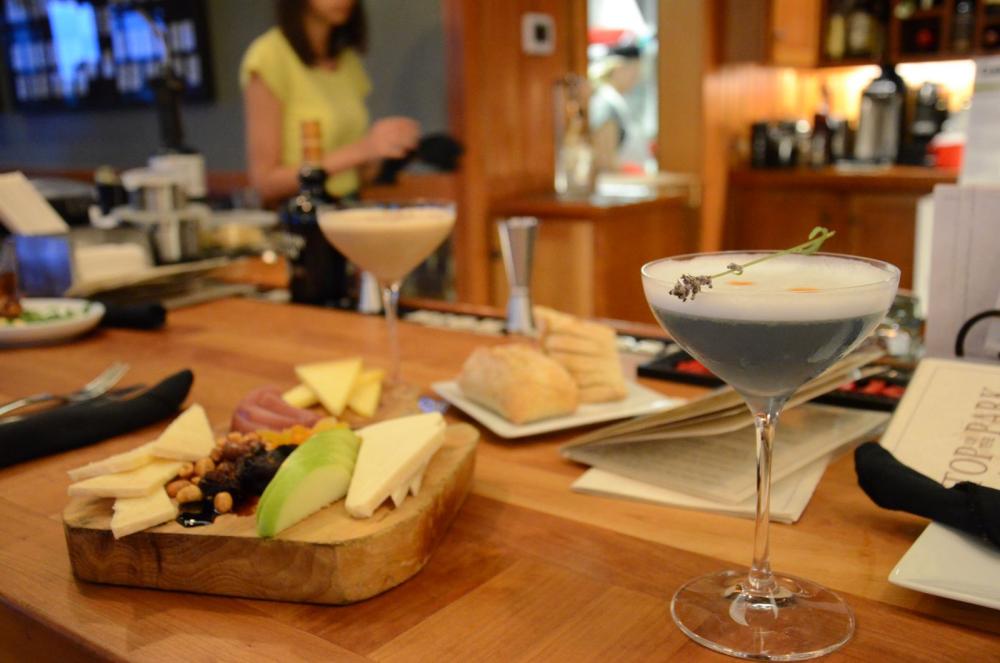 With so many lodging opportunities within walking distance of downtown, Lake Placid is a great place to experiment with food and drink pairings. It's also a place where quality reigns as king, so you can rest assured that wherever you choose to dine, your food and drink will be top notch. As you plan your next Lake Placid vacation, be sure to check out the current menus at these destination restaurants – many change seasonally to keep up with the times and are ahead of the curve.
Plan your trip today and choose from our many lodgings. There's plenty to explore in Lake Placid.