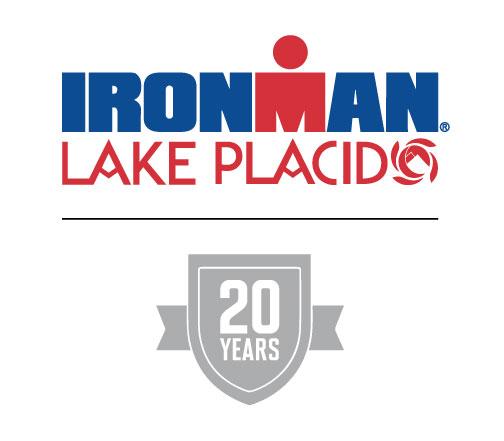 It's a big year for Ironman Lake Placid. This July will mark the village's 20th Ironman race, making it the longest running Ironman in North America. From July 16 - July 22, we're celebrating! But that's not all we're celebrating — it's also Ironman's 40th anniversary. So while all of the other Ironman races are celebrating one achievement, Lake Placid gets to celebrate two.
In honor of the 20th race, Lake Placid will have a pop-up exhibit called IMLP Stories (Ironman Lake Placid Stories), located on the second floor of the Conference Center at Lake Placid during athlete check-in. Here, athletes and spectators can see a collection of stories and memorabilia from Ironman races beginning in 1999. We will showcase items from the past 19 races, including some of our complete collections, including 20 years of medals and volunteer shirts. We will also have a photo collection and slideshow of past memorabilia.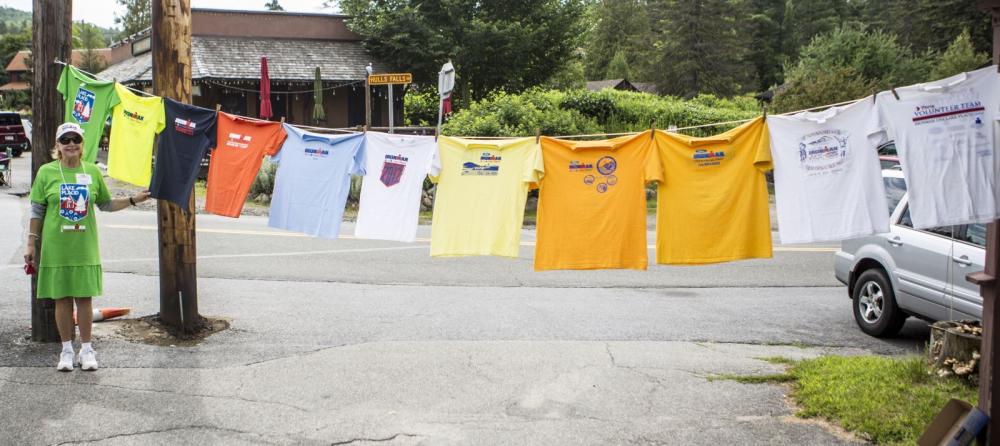 In Mid's Park on Main Street in Lake Placid, we will host an opening ceremony for all to attend. Although there is an opening ceremony every year, this year's will be different because it will include a trip down memory lane, with the best throwbacks from past Ironman Lake Placids and special appearances from many of the original staff. Athletes who have raced all 19 in Lake Placid, including this upcoming one, will be there.
Other ways we will be celebrating is with some special swag for athletes, spectators, and volunteers. The Ironman crew has created a special logo for this year's merchandise and volunteer T-shirts. Also, all volunteers will receive a special swag gift for volunteering for the 20th IMLP. I'm not going to ruin the surprise, but it will be a pretty sweet collector's item. At the volunteer party (which all volunteers are welcome to attend), we will recognize our 20-year veteran volunteer captains Jim Grant, Cora Clark, and Patty Bashaw. We'll celebrate with prizes and giveaways, complimentary food and drinks, and great volunteer stories from this year's and past year's races.
We still have open shifts for volunteers, so sign up today at at the Lake Placid Ironman Volunteers page.
---