Who doesn't love a good spa day? We all deserve a little pampering and relaxation every once and a while, right? I personally think so, and it's been a long winter so I decided it was time to head to a spa…or two. There are two absolutely incredible spas in Lake Placid, and since I had a hard time deciding which one to go to for services, I split them up and went to both.
My first stop was the Whiteface Lodge Resort & Spa. I've never been to the Whiteface Lodge's spa, and I've never had a facial, so I was excited for both experiences. I was told the HydraFacial at the Lodge is amazing, so I happily booked my appointment with the friendly spa attendant. I've read that HydraFacials boast immediate results, with little to no discomfort, and will improve the appearance of fine lines, wrinkles, sun damage, congested skin, and even rosacea. Winter can be dry and harsh on the skin, so this is exactly what I needed.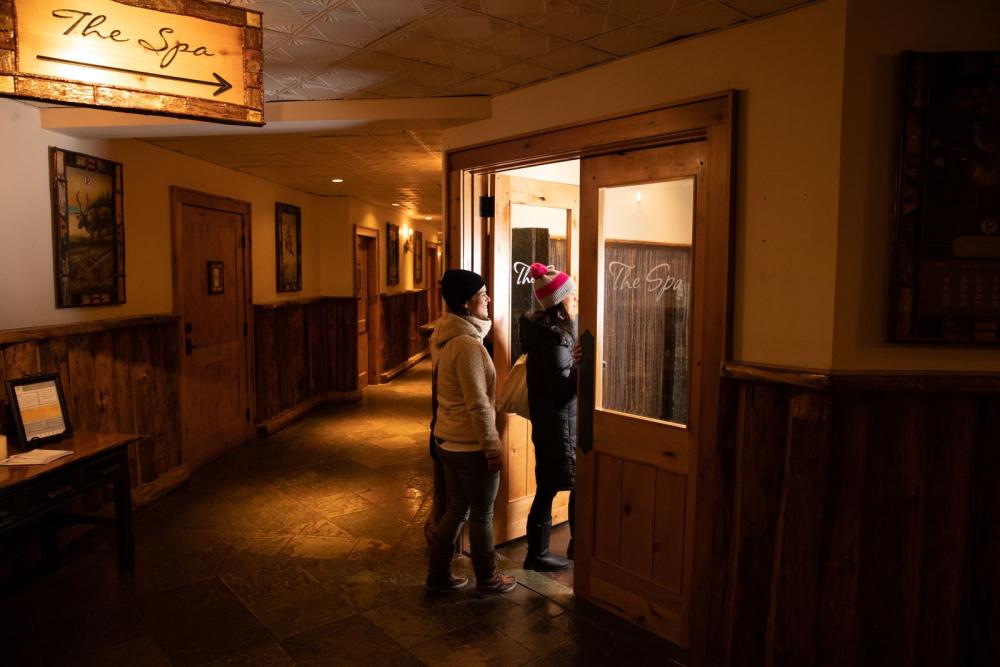 When you book a spa appointment with the Whiteface Lodge, you earn access to their spa sanctuary, hot tubs, pools, and fitness center to use before or after your service. I decided to go in early and use a few of these amenities.
I used the fitness center for a quick workout, then I headed back to the sanctuary to use the eucalyptus steam room. I sat for a few minutes and took in big deep breaths. The eucalyptus was revitalizing, calming, and felt like it was opening and clearing the airways. After the steam room I took a quick shower, using the spa's deliciously scented cucumber and green tea products, before heading to my facial.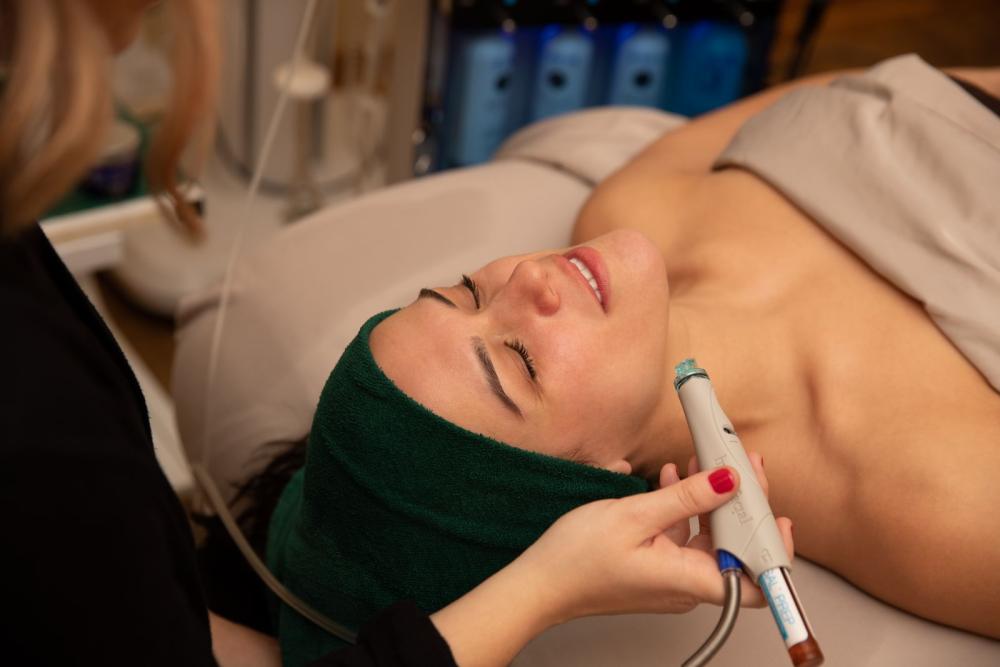 My esthetician was Sue, who was absolutely incredible, and made me feel comfortable and relaxed from start to finish. The facial started with a cleanser, which was gently massaged into the skin and felt cool and calming. The wash was then taken off with a hot towel which also gently exfoliates the skin. Next was the hydrabrasion, which is a much gentler form of dermabrasion, removing the top layer of dead, dry skin, while infusing tons of hydration.
I will admit, I was a little nervous for the gentle extractions that was to come next. I had no need to worry — Sue was really gentle, but effective. Once the extraction process was taken care of, a series of antioxidant, peptides, and hyaluronic acid were infused into the skin. This felt just absolutely incredible going onto the skin.
The treatment is topped off with a scalp massage, which I have to say is the perfect ending - it leaves you with a feeling of complete serenity.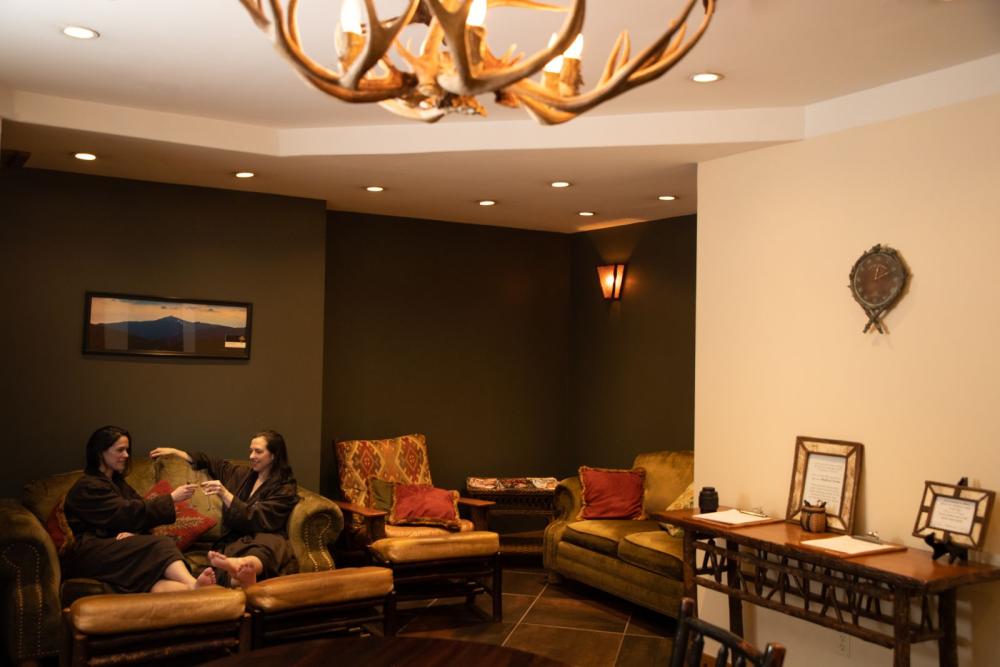 Don't be alarmed when you leave and your face is shiny as can be. Throughout the day your skin will continue to absorb all of those amazing products and soon it will be as smooth as can be for weeks to come. The Whiteface Lodge offers options of 25, 50, or 80 minutes for this facial. I only went with the 25-minute facial, not really knowing what to expect, but I would highly recommend a longer one. That's definitely what I will be doing next time!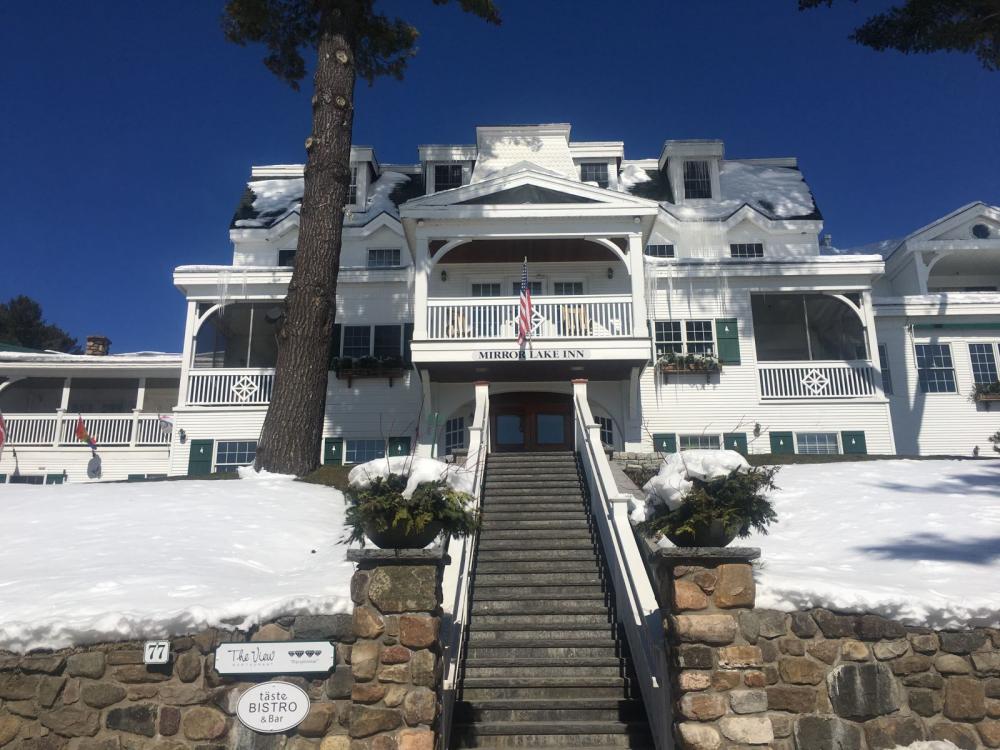 Now that my skin was in tip-top shape, I really needed to do something about these feet. I am a figure skating coach, so my feet spend eleven months out of the year in skates. The one month I won't be teaching is coming up, so I'm in need of revitalization before they head back in.
I decided to book a pedicure at the Mirror Lake Inn Resort & Spa. This four-diamond resort sits lakeside to Mirror Lake, right in the center of Lake Placid. I have been to their spa before, so I know it is amazing, and I was excited to book one of their signature services: the Healing Soles pedicure.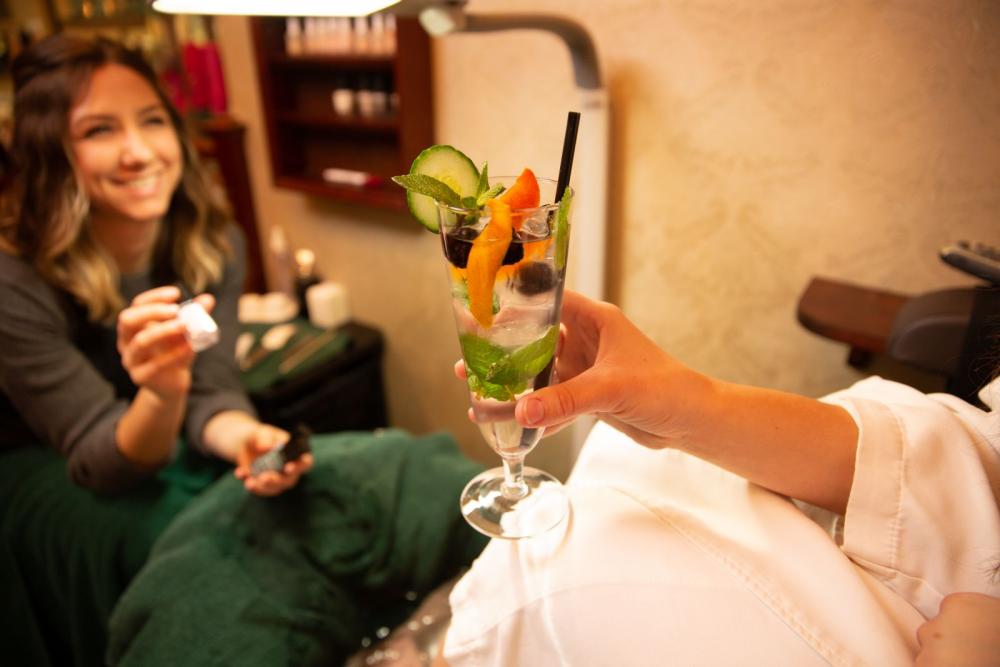 I arrived at the spa 15 minutes early for my pedicure because I was so excited for it. I was lead to the salon area, offered a drink, and picked out my nail color. I'm heading on vacation soon, so after much debate, I chose a bright pink.
I had read the description of the Healing Soles pedicure previously, and thought that it was perfect for my tired feet. It begins with a Kneipp Rosemary and Calendula soak, which Tiffany told me would sooth inflamed muscles. The hot water with jets, the soak, and the massage chair were heavenly. I sank into my seat and put my head back to relax, while Tiffany groomed my nails.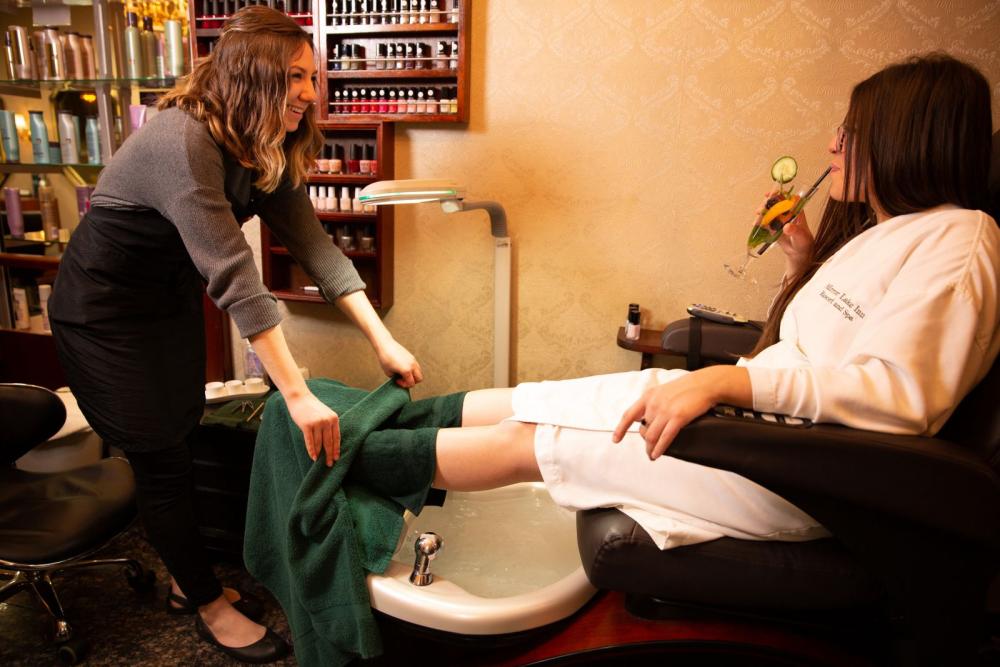 Next up was an Evening Primrose exfoliation to smooth the lower leg and feet. This was gently exfoliated into the skin, and then hot towels were wrapped around my legs and feet. She let me sit like that for a few minutes, which I have to say felt amazing. When she returned, she removed the exfoliant, and massaged in Arnica, which she let me know was for sore muscles and joints. Last was the polish application and then I sat back and waited for them to dry.
There's something about being at this spa that is so relaxing — no matter what service you're getting. As I walked out the doors of the Inn, I couldn't help but take in the beautiful mountain and lake views and feel at complete peace.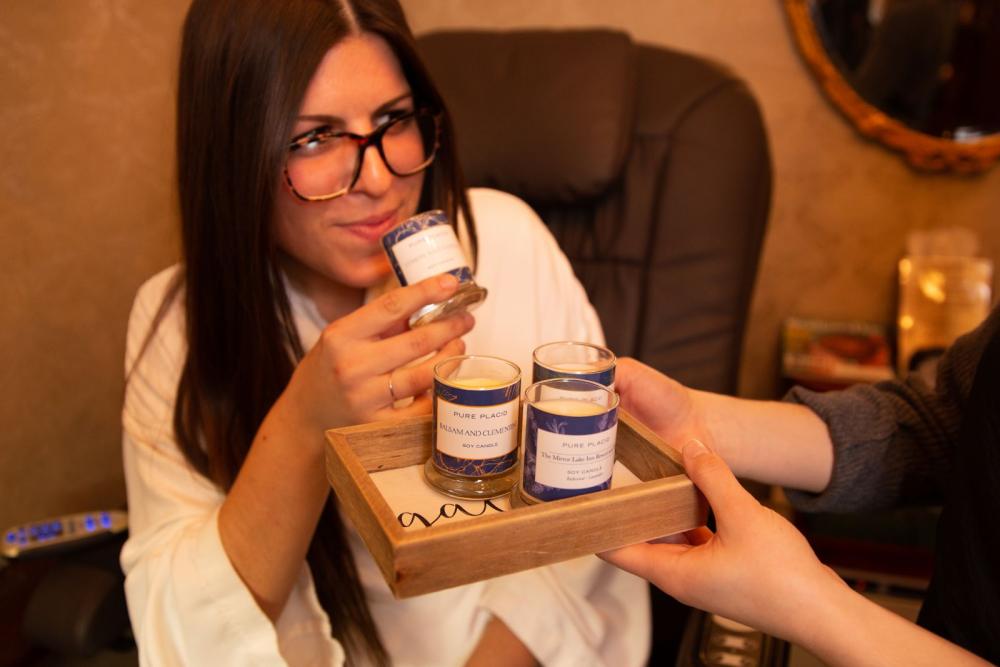 I could never decide which spa I like more. They are both absolutely incredible. If I were you, I would book a stay so you can enjoy it all! There are plenty of other things to do in town while you're here. You can invent your own perfect day adventuring or relaxing - your choice!
---