"Great moments are born from great opportunities." - Herb Brooks, 1980 USA Olympic Hockey Head Coach
I grew up miles away from Lake Placid, in the middle of the woods, down a long dirt road, in a log cabin basically in the middle of nowhere.
It all began when my dad gave me a pair of figure skates. These weren't just figure skates; no, these were better! My dad ground the toe pick down all the way and referred to them from there on out as hockey skates. Next, he cut down a tree branch and carved it into what resembled a hockey stick, then he pushed me off, onto the ice of our little pond behind the house. He didn't quite know what exactly was going to become of this, but from there on out my parents and I practically lived at the rink.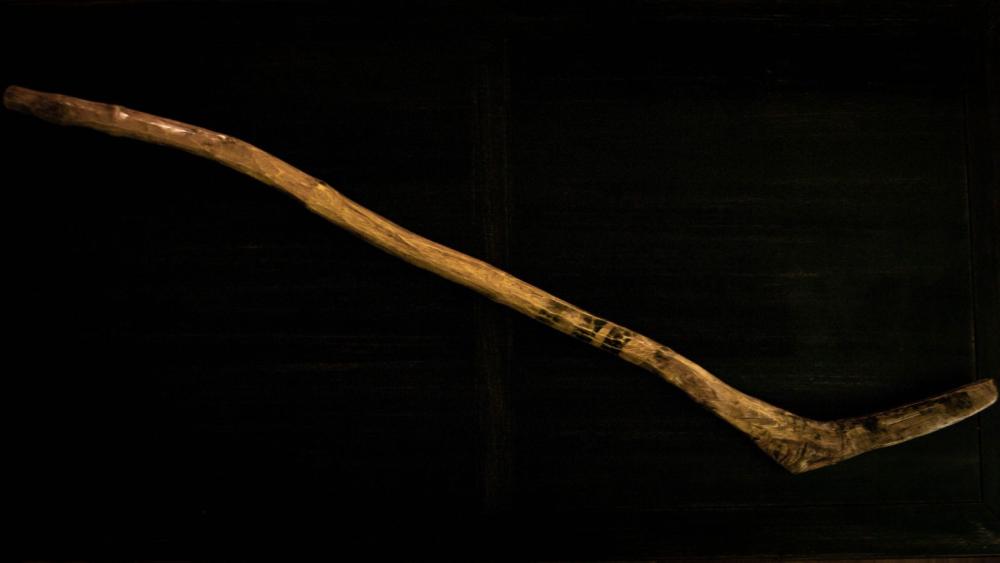 I didn't know it then, but if there is any place to get inspired to play hockey, my hometown rink is it. It took me awhile to fully understand how lucky I was to have been surrounded by so many athletes and such an inspirational village. Lake Placid was home to not only the 1932 Olympic Winter Games, but also the 1980 Olympic Winter Games. For all of us hockey players, the 1980 Winter Olympic Games was host to one of the most important hockey games in hockey history — Team USA became the first in many years to defeat team USSR. Today, we all relive this historic event on our TVs at home when we play the movie "Miracle on Ice."
Not every hockey player is lucky enough to have practiced every day on the same ice that Mike Eruzione scored the game-winning goal against team USSR. The same horn that sounded for Mike Eruzione when he scored that goal is the horn that sounded every time I scored a goal in that rink. The facility has since had some slight renovations to help modernize the rink, and the scoreboard for the 1980 Olympic games has been replaced. It was an honor to have been able to put points up on the same board.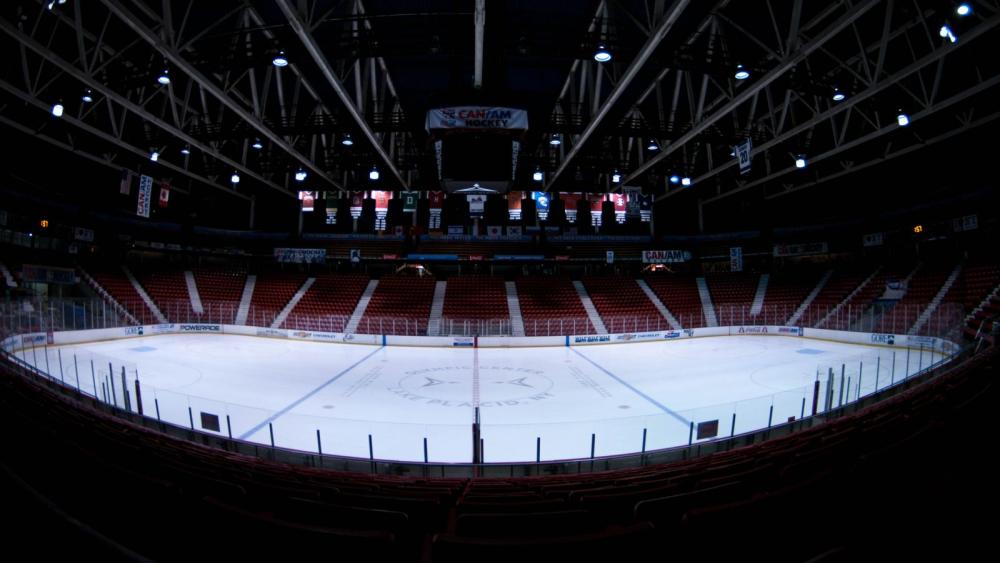 But hockey in Lake Placid didn't end with the Winter Games. Since the 1932 and 1980 Olympics, Lake Placid has since become a host to many other hockey events and activities.
CAN/AM Hockey/Pond Hockey
CAN/AM Hockey is a massive international hockey group that helps teach the game to youth and adult hockey players. Lake Placid is one of the many locations proud to host many CAN/AM hockey tournaments and camps all year long. I have been lucky enough to assist this group by coaching at one of the camps and also by participating in their tournaments throughout my hockey career.
Just last year, I participated in CAN/AM's massive Pond Hockey tournament, right out on Mirror Lake, where over 20 hockey rinks were created for the games. It was a wonderful experience to be surrounded by hundreds of other hockey players, outside on the lake, under the beautiful backdrop of the Adirondack High Peaks. It just doesn't get any better than that!

The opportunities to play some pond hockey up here around Lake Placid are endless, and you don't need to be part of a team or tournament to carve up the lake. Among countless ponds and lakes, Upper and Lower Cascade lakes provide one of the most pristine pond hockey settings you could dream of. The lakes sit right between the 36th highest Adirondack High Peak and the slightly smaller Pitchout Mountain. The wind rips through this notch, whipping all the snow off of the ice, leaving nothing but the most pristine, smooth, black ice you will find. Find out what it's like to skate among the mountains!
Empire State Winter Games
Every winter, thousands of athletes and spectators of all ages from around New York state gather to participate in the Empire State Winter Games. It is a multi-day sporting event that is host to over 30 winter sporting events, including ice hockey. Following the opening ceremonies, the games begin and almost stretch across the entire Adirondack region. Experience what it's like to play — or spectate — in the same rink at the Olympic Center in Lake Placid, where Team USA defeated Team USSR in 1980. Do you have what it takes to become an Empire State Winter Games Champion?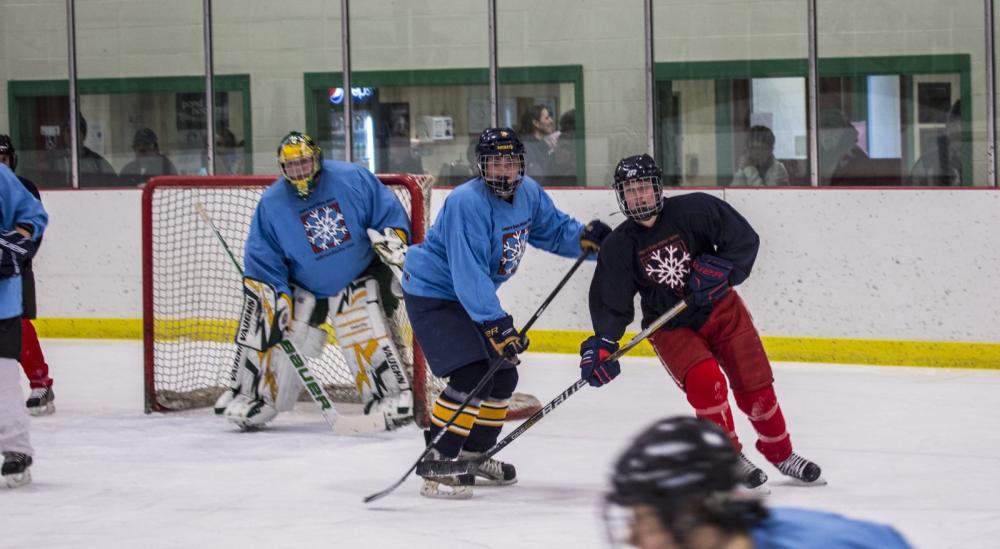 ECAC Hockey Championships
This is a very exciting time to be in Lake Placid, where you can watch the top NCAA Division I Ice Hockey Schools from the Eastern College Athletic Conference compete for the ECAC Championship title. I try to attend these games every year, when the world renowned 1980 Herb Brooks Arena is once again packed full of hockey's greatest fans. You may be watching a future NHL player and not even know it!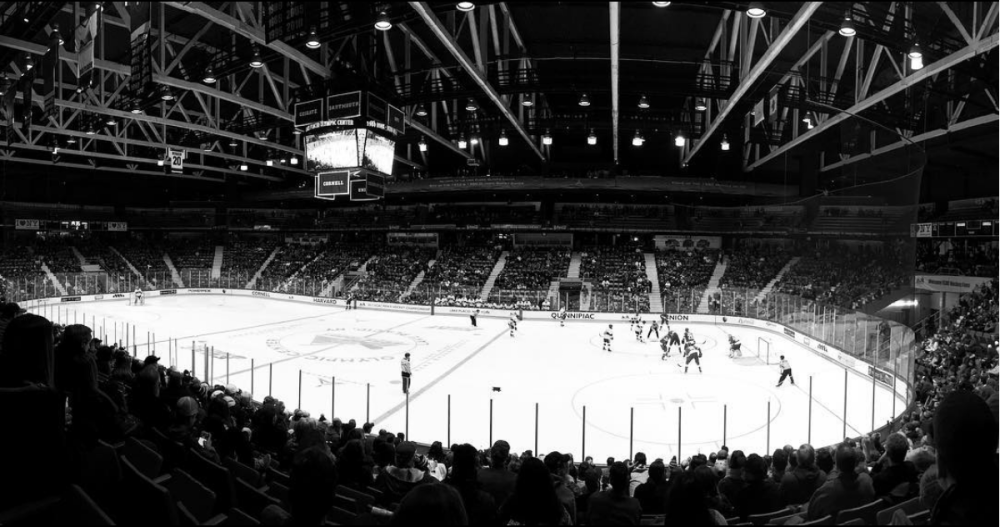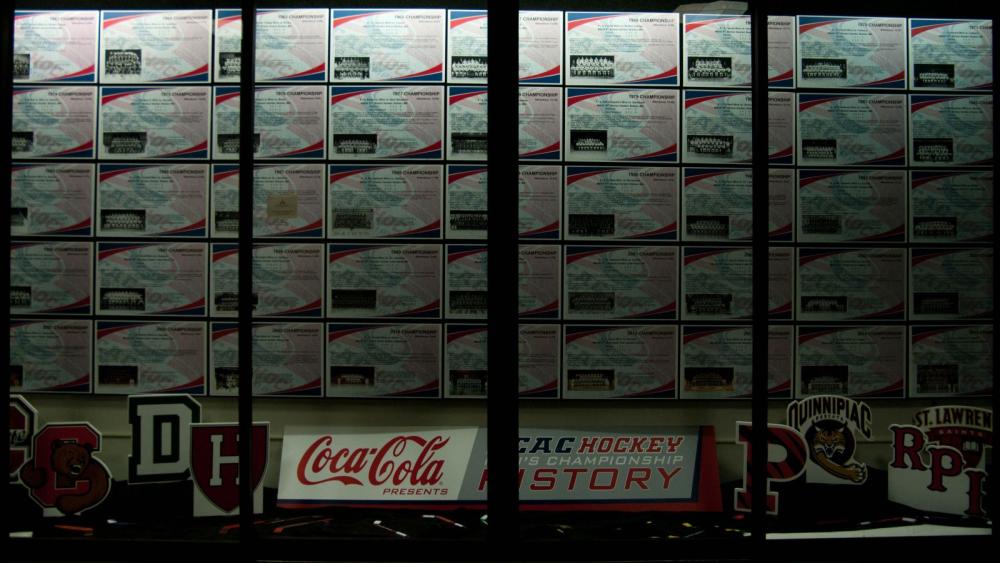 It is so cool that ice hockey has such a prominent presence in Lake Placid, and that I am lucky enough to be a part of this ever-growing hockey community!
When I'm not on the ice, there are plenty of events, activities, and outdoor recreation opportunities to keep me busy!
---
This week in other ADK related news: