Are there bed and breakfasts here? Absolutely.
The resort hotels in Lake Placid are so well-known and celebrated that our adorable B&Bs can be overlooked. But they shouldn't be. We have the historic old structures that make the best bed and breakfasts, along with the artisan crafters and artistic decorators which bring them to a peak of comfort and style. And don't forget about our dedicated hospitality tradition, which has always been an important part of the Adirondacks.
Here are four delightful choices, all with their own special charms.
Old-fashioned pampering
Snow Goose Bed & Breakfast is over a century old. It wasn't always in the spot it's in now. It was once an inn somewhere else in Keene Valley, but it was taken apart and moved to its present location. But it hasn't lost a step in offering rejuvenating hospitality.
The hosts are currently expanding facilities to offer on-site classes with yoga, meditation, and other wellness ventures. Their full breakfasts (breakfast room pictured above) are centered around the freshest organic supplies they can gather, especially from local sources.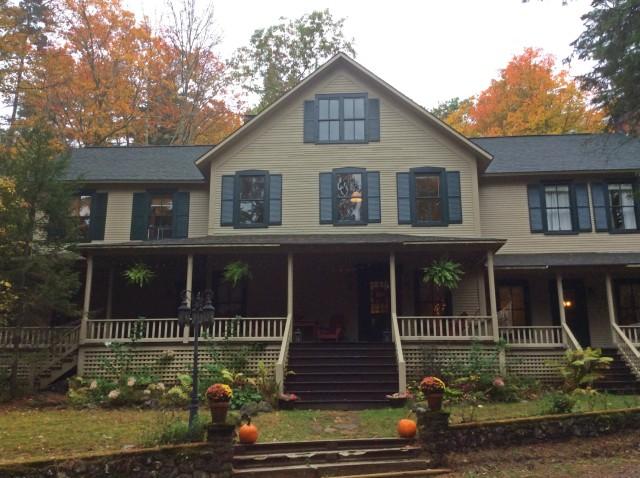 They already offer in-room massages or aromatherapy, and guests can try one of Amy's own signature body scrubs, made with coconut and other essential oils. Indulge yourself even more by arranging one of their extra amenities. They can provide a flower arrangement, box of chocolates, or a platter of local cheese and gourmet crackers in your room.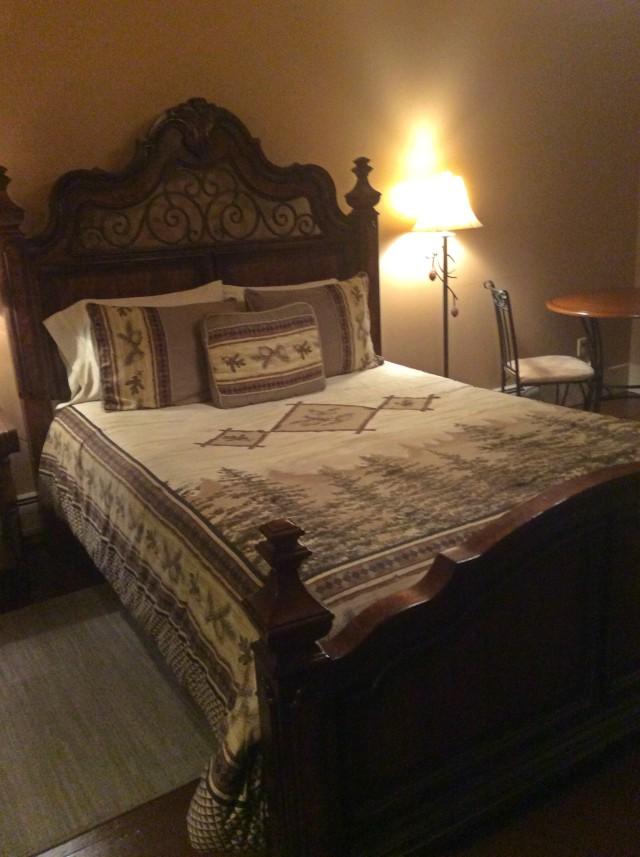 The rooms have wonderfully sumptuous touches in their bed linens, comforters, and bathroom fixtures. Most of the rooms also have their own little stove, where you can watch the flickering flames from bed.
There are little nooks throughout the building where places have been set aside for guests to enjoy a book or tablet session, with beautiful views of the trees surrounding the property.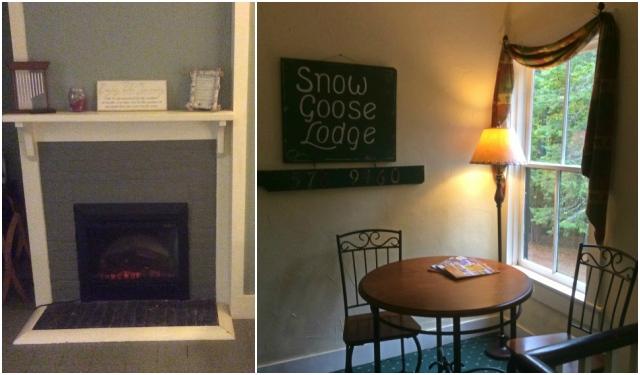 Snow Goose B&B is located in the lovely Keene Valley area, known for its fine hiking, fun little shops and dining places, and dramatic scenery, with rocky cliffs and stony brooks.
Where the moon comes over the mountain
The Bark Eater Inn rests in a bowl of beautiful scenery in the middle of the mountains. This makes the stars twinkle brighter. You can watch the moon edging over the mountains until it shines over the entire place. There is no light pollution in this meadow.
This was once a stagecoach stop. The building is over 150 years old, with original wide-board floors milled from trees on the property.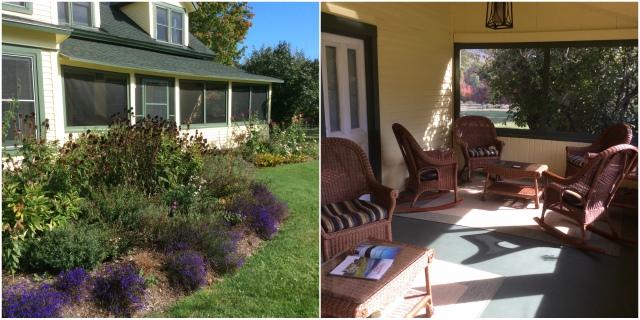 This is also a place for porch lovers. There's a broad and lovely screened porch near the beautiful gardens, with plenty of room for both convivial groups and someone who would like a bit of privacy. The gardens are both flower, and vegetable, because some of the breakfast served here has been grown on the property, along with eggs from their own hens.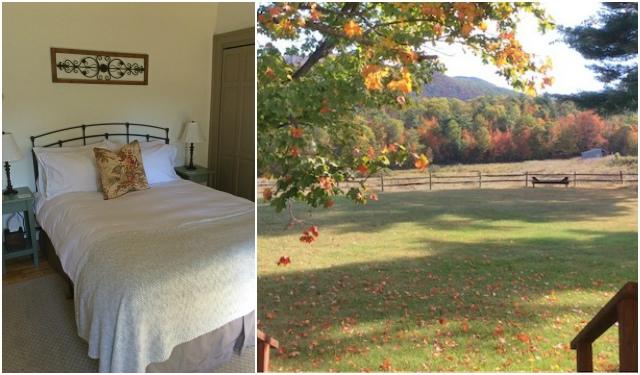 One ground floor room (above) has its own porch. But all can enjoy the surrounding 200 acres, with its own trail system designed by an Olympic ski touring champion. There are almost five miles of trails to take guests through open fields, deep forest, a variety of streams, the Ausable River, and even their own pond.
Decorating is simple and modern, all the better to show off the abundant art on the walls, tables, and shelves. Much of it is also for sale, so feel free to fall in love.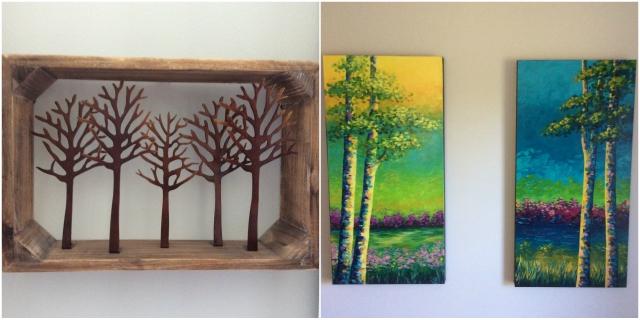 It is both remote from the center of the town of Keene, and also, walkable to and from it. For when you really want to get away, but not too far.
Naturally sweet
South Meadow Farm Lodge is a real farmhouse, though it has a modern look. What they grow there is maple trees for maple syrup.
Find treats at their own maple store on the property, made on the premises. Once you have tasted real maple syrup, there is no going back. You have been warned. If you are a pancake or waffle fan, you must get your own jug to take home.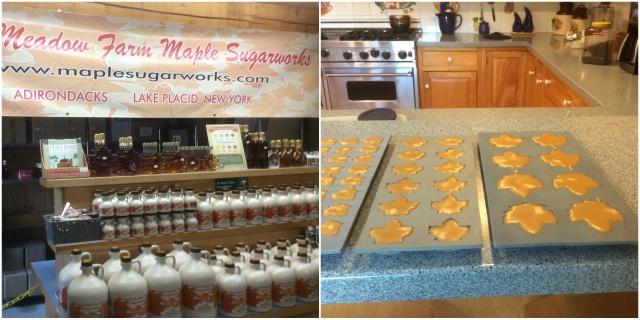 The lodge has a soaring Great Room with a view of the High Peaks. In the fall, there is a cozy fire here, in the stone fireplace.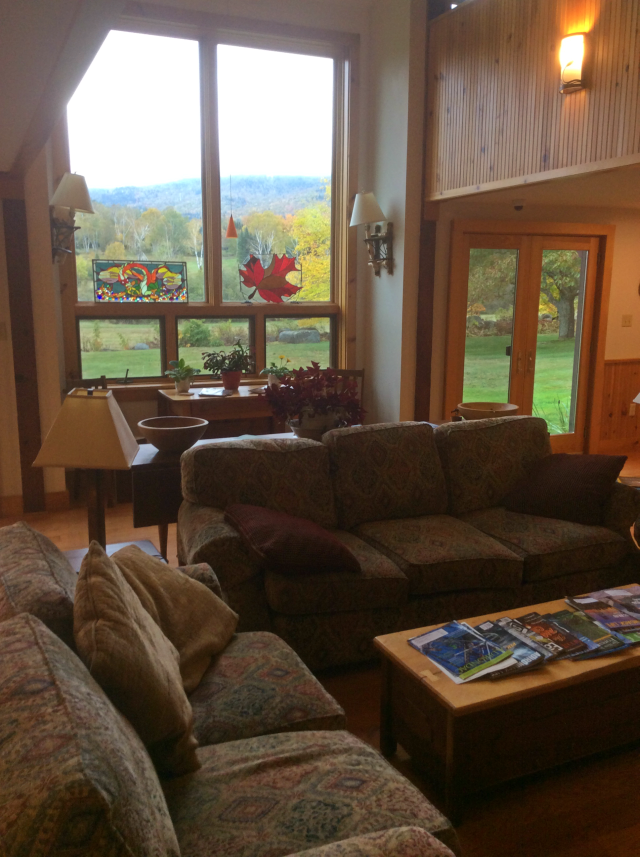 Lots of windows bring in gorgeous mountain views.
The old single lane road which leads to the property is lined with boulders and has wonderful vistas for a scenic walk. There's some great, and easy, hiking nearby, too.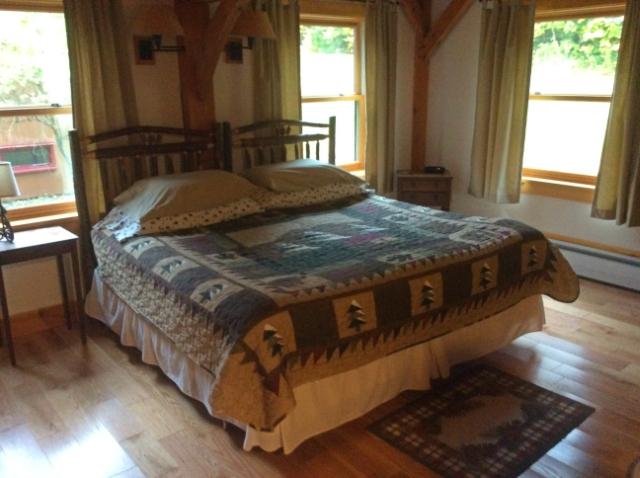 This B&B is set in a mountain meadow on the outskirts of Lake Placid, yet has easy access to attractions and dining nearby.
In town, not of it
Paradox Lodge is only half a mile (about a 10-minute walk) from Lake Placid's downtown. Yet it feels like a little world of its own.
This lodge of many rooms and buildings has a timeless feel, so it can be surprising to discover that it has been rehabbed from the ground up, from the outside porch to the interior decorating.
Each room has its own shape, furnishings, and items of interest, making for a wonderfully eclectic mix.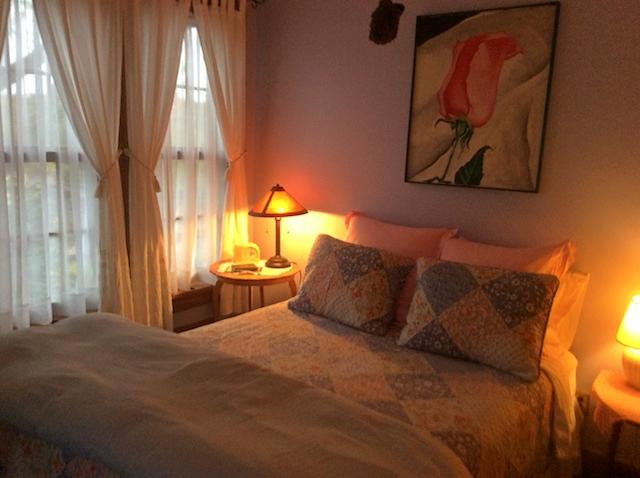 Rustic meets the finest in modern luxury in their bathrooms, too.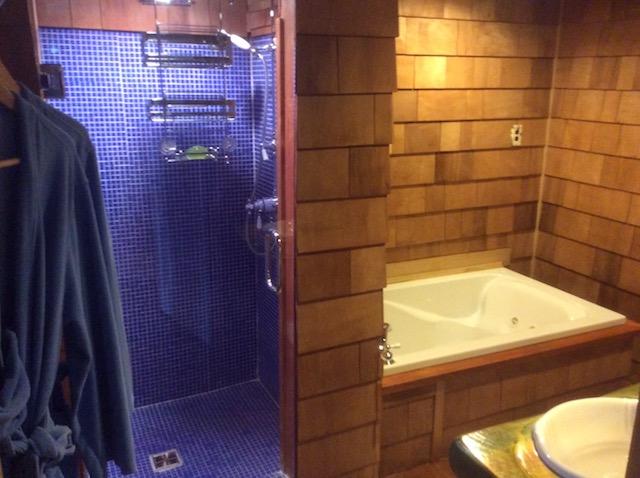 This lodge has a big backyard that leads to Lake Placid itself. This famous scenery can get even closer with the lodge's canoes, which are available for guests.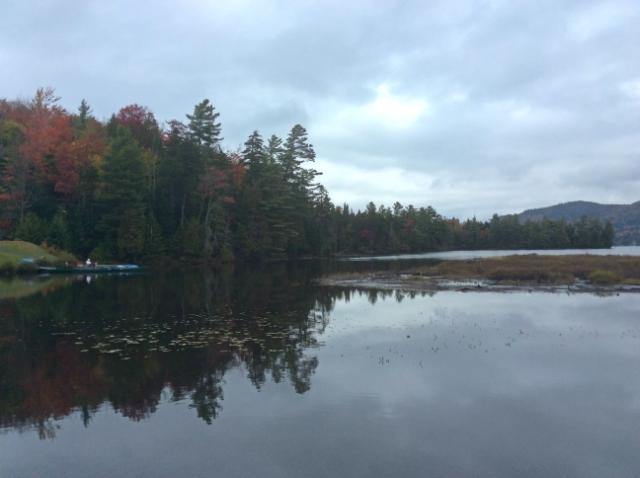 The plantings around the whole property keep the outside world at bay, while welcoming in the lovely nature. For the feel of a remote lake camp, yet so close to the town center, Paradox Lodge has the mix just right.
These are just four of your options. There are plenty more.
Explore all of our enchanting B&Bs. Follow with a lovely lunch or dinner at one of our bistros. Explore our great outdoors.
---
This week in related ADK news:
Ski in, ski out
Loop through history
Something fishy
Stretches with wolves
Adir-odd-dack
Marsh flocks
Evening on Lake Clear